😉 Sailors Dream - "Kidnapping by Submarine at Night"
Most people probably think, that girls fantasies are more on the romantic side, along the lines of "kissing a prince" and such, like in yesterday's post. Of course I'm not saying it is so! Just like the guys fantasies are not necessarily always plain crude and simple... Au contraire.. our minds are constantly occupied with of the most complex phenomenon in the universe.. our (female) counterparts 😉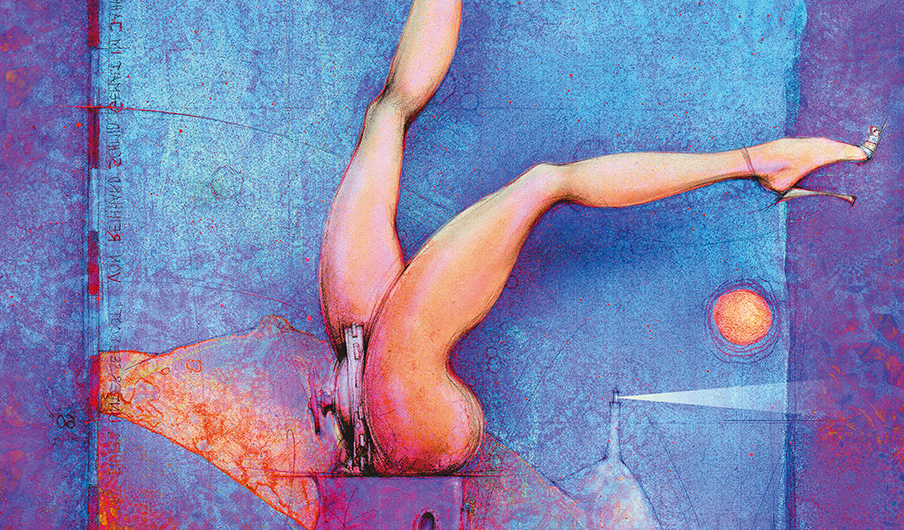 During the late cold war years in Europe I was a navigator on a submarine. When I signed up, I thought of it as a big adventure... little did I know. Anybody who saw "Das Boot" could get an idea, of what it was really like. OK, we were never in a real combat situation, but the rest of the life on the sub was very much like in the movie. Actually, the sounds were recorded on our boat and the author Lothar-Günther Buchheim went with us for a day. I found him quite unlikeable though.
We were mainly out on the North Sea and the Baltic See and I saw a lot of the coast through a periscope. Today it seems surreal, that I have some very good friends in countries, who were supposed to be the enemy. Goes to show you, how absurd it all is and it gets me really frustrated that we can't have peace on earth for all of us...
Oh well, before I start a rant, I should get back to my story and the painting. So, there we have this steel tube, stuffed with machinery a bunch of young men and of course we were all totally focused on defending the so called free world... NOT... ok, you guessed it, not all the time (🤡) ONLY every now and again (giggle) we thought of girls too..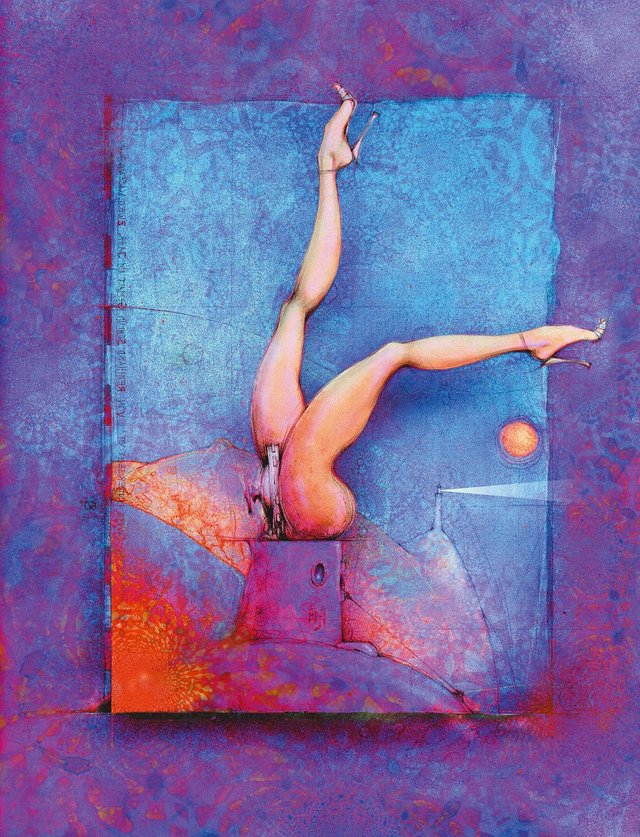 The picture shows a digitally altered version of "Kidnapping by Submarine at Night", originally done in my Hinterglas technique.
---
I enjoy reading your comments!
❤
If you like my work, of course I appreciate your upvotes and resteems
---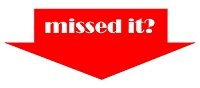 View all my pictures I posted here on steemit!
Viewer discretion advised, nsfw pictures visible without warning!
---
All photos/scans by ReinhardSchmid of my own artwork done in my special technique as introduced in What is Hinterglas?



Please support Art For a Little Brave Heart