Today we are constantly flooded with images, still or moving and art is no longer something for a privileged few. At least looking at and enjoying the display and performance of art of all kinds.
Owning art may be a different story. For me, owning original art is a major thrill. I'm not talking of my own work... which I can't afford, so I have to paint it myself.. haha 😜
I'm talking about art I have purchased from other artists over the years and which has built up to my very own art collection. My treasures include originals from @gric and @leoplaw, even a Safonkin and a Kris Kuksi! Quite a few more or less valuable pieces too, I love each and everyone of them dearly and I look at all of them every day!
Yesterday I purchased my first "rare digital art" piece from @twirble at her MakersPlace store Ok, you could say, what's the big deal, just a file you could just as well copy... well, that would be like photocopying a dollar note. Anyone could do it, but thing is.. that has no value! Nor does a copied file, or a printout of it.
A piece of digital art connected to a smart contract however is like a fine art print or even an original, if it exists in no other form. The editions are limited and therefore a value can be attached. I get a real kick out of looking at my wallet with a one eyed "Bob" looking back at me. Knowing, that this particular one is mine and that I could actually sell it at some point, if I wanted to!
Its all very new. Who knows, where this will take us in the not to distant future... think of how people saw bitcoin just a few years ago. What if some of these early digital artworks develop into some real treasures and everyone will say: "wish I would have gotten mine too..."
Alright, chance is now!
I just published a series of affordable "digital originals" in my MakersPlace store and all you need is some Ethereum to start your own 21st century art collection 😁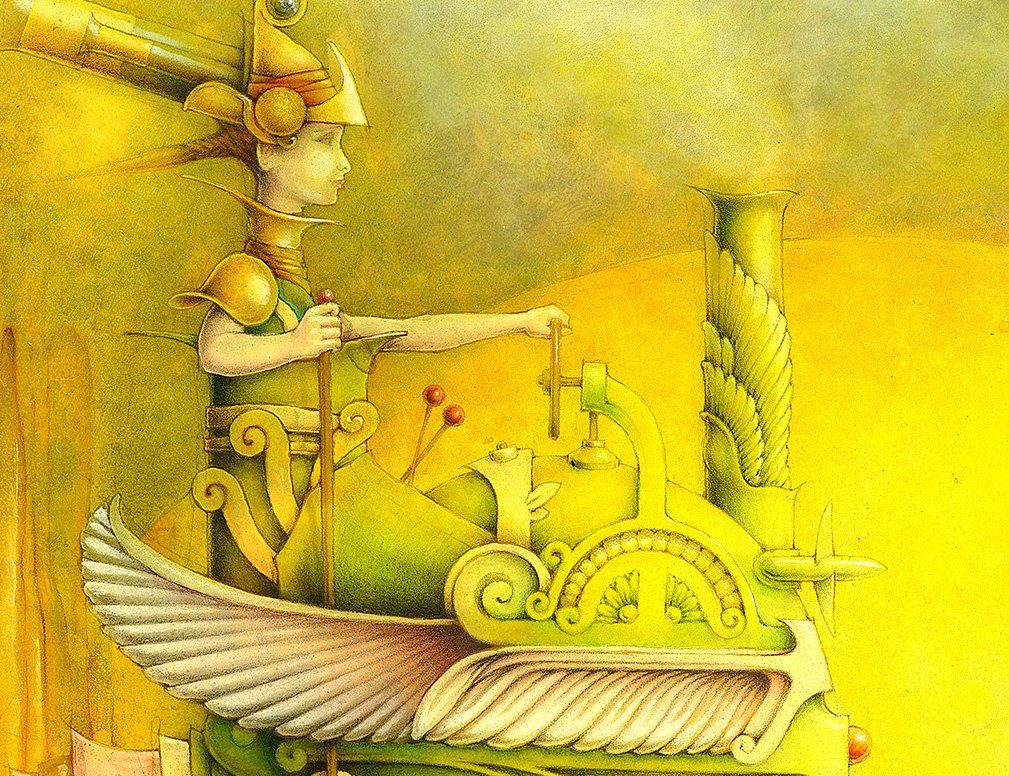 This detail of "Journey-I" for instance is one of the artworks for sale in my store.
Or get a little sunshine for as little as 0.01 eth (estimated $2.75 today)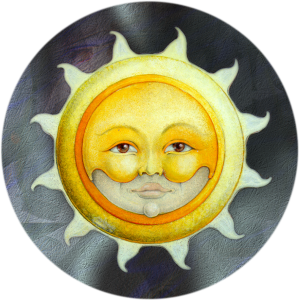 There are some more artworks in my online store, and I made all these reasonably priced, so just about anyone who really wants to own one of these pieces, can afford it.
If you would like to add something more valuable, you could also check out my artworks on rareart.io by simply clicking on the titles of the artworks below:
"Hallelujahmaschine"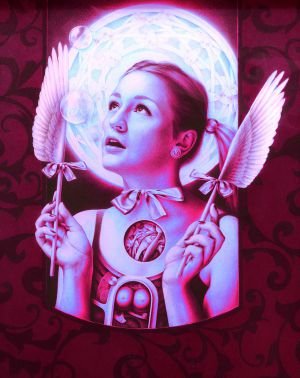 "Sex Sells"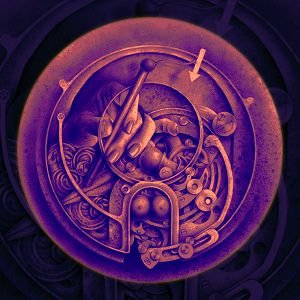 "Atum"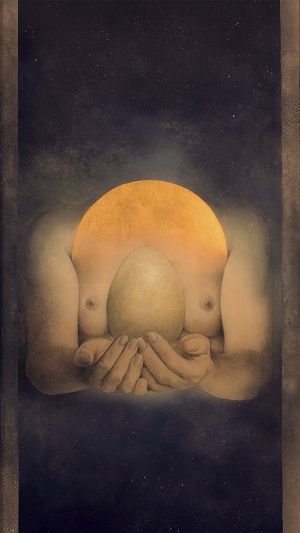 "Benign UFO"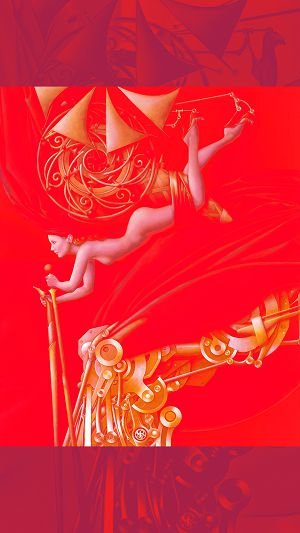 "Revelation"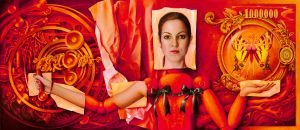 The actual files are at a much higher resolution than the thumbnails and are suitable to be shown on meural displays
---
More to come on both platforms. If there is a particular painting of mine, you would like to see published as a collectable file, I welcome your suggestions!
---
I enjoy reading your comments!
❤
If you like my work, of course I appreciate your upvotes and resteems


All photos/scans by me of my own artwork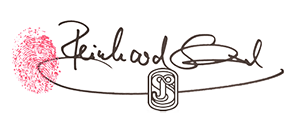 See more of my work on BeScouted
---
My store on makersplace: