They are super cute, no doubt about it! Have any of you bought into the hype? I really wanted to join in on this, but I've just recently lost 1 btc and 1000 bts due to my own stupidity.. Pretty devastated about it, but it is what it is... So that means, no cryptokitties for me...
At least I got to draw one, and I just love how it came out <3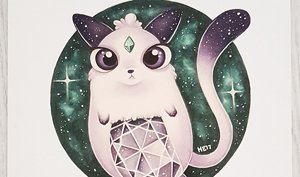 Materials used for making this drawing:
Strathmore 400 Series Mixed media
Size A5
Copic markers
Multiliners
White gel pen
Work in Progress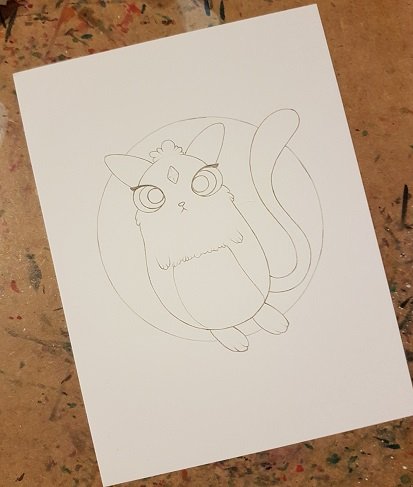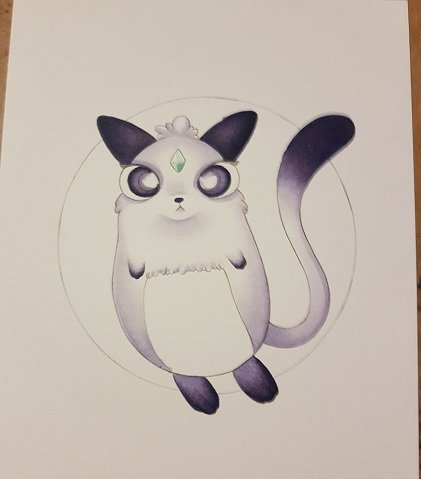 This picture shows the blue violet color of the cat the best. In the picture of the finished artwork, much of the details are washed out and the color looks slightly more reddish than what is truly is.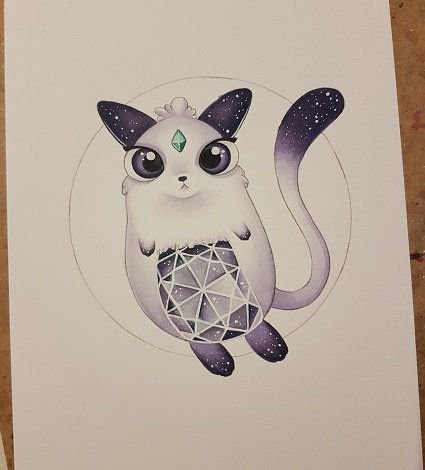 Crypto Kitty
This one is up for grabs, let me know if you are interested ^_^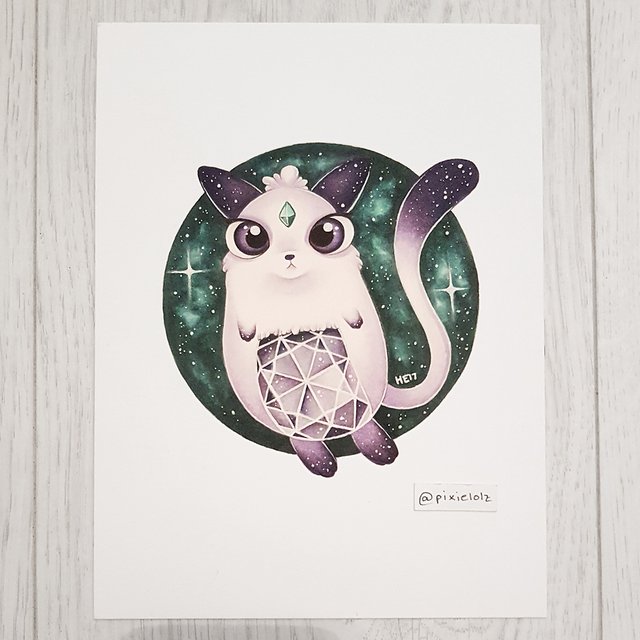 Artwork for sale
I have some artwork for sale as well. If you are interested, just comment below and/or DM me on steemit chat (same username). I accept steem, btc, eth +++ . ^_^