Is there a stable personality? Is this I? The topic of this week's #artexplosion contest from @juliakponsford is "introduce yourself" and I tried myself to bring the inside out.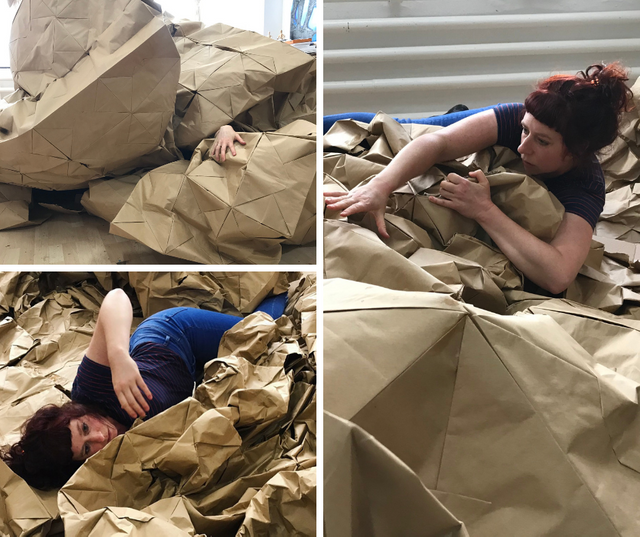 Perhaps I have read to many buddhistic texts or simply am not good in self exploration, but I only feel a stable self, but intellectually I am convinced I don't have one. Sounds complicated? I guess it is. I perceive myself as a continuous personality from birth to now (ok not birth, my memory doesn't reach back that far). Nevertheless, I intellectually know that my skills changed over time, that my behaviour changed over time and that my mood changes perpetual.

Also painting a self-portrait was no option as my face changes sometimes even faster than my mood. (sigh… hello wrinkles)

I then asked myself which trait I perceive as especially relevant for my personality, which trait leads me to believe I may have a stable self. And I discovered the "despite". I don't like my appearance but produce and publish a huge number of selfies. I don't like the style of my paintings, but nevertheless paint. I don't conceive myself as well-educated but meticulously research every trifle bit. I am afraid people think me stupid, but I speak and write publicly.

Measuring Isolation f/impr is exactly this, the "despite". I don't want to see my body, I don't find the art I do relevant and my body hurts form moving, but despite this I made this little dance film.


What we did
The film emerged out of the end of an exhibition. It emerged short before destruction. Silvia Müller and Knut Lenkewitz made an installation out of paper bags. Over 200 bags are glued together to form a cell. A room for isolation as most light and sounds are absorbed. Inside this cell are paper-cocoons with poems and photos of prisons which reflect both the safety and the separation an (isolation) cell evokes.
At the last hour before closing we collectively brainstormed how to break down the installation, because it didn't fit through the doors (it was constructed on-site). And the film "Measuring Isolation f/impr" shows these last minutes before I dance-destructed the cell. In an improvisation I tried to measure the installation, tried to explore the inner room and to explore how it feels to film something which I knew I will perceive as imperfect (I like improvisation as a technique to expand once artistic horizon, but I am not a fan to publish unrehearsed dance). I explored how my insecurities are reflected through inhibited movements, but also how the security of the cell would give me a (false) impression of being alone instead of being filmed.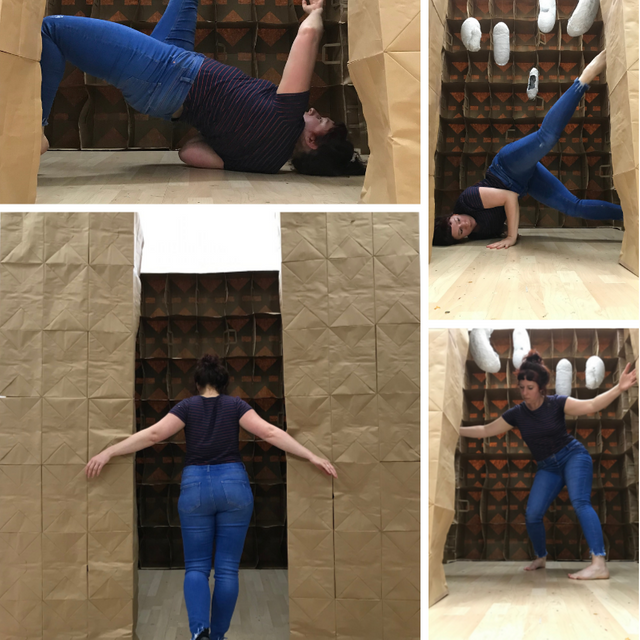 We also filmed the destruction process and perhaps it would have been the more impressive film to show here, but I wanted to show something of myself (as I tried to explain above). And this something is me going forward although I doubt, hate, critic, fail. In my opinion I could only show you this by publishing a film which is not perfect (in my eyes) which has length, which shows inconclusive moments: a film I publish despite this.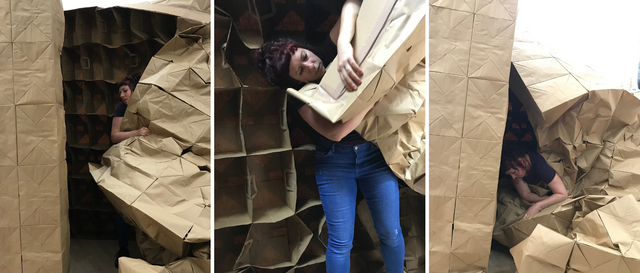 Who did it
This was not a solo project. I couldn't have done it without
Silvia Müllers and Knut Lenkewitz
amazing space installation "Isolation". Behind the camera for filming was
Silvia Szlapka
. Both Knut Lenkewitz and Silvia Szlapka also made amazing photos (some of them are interspersed in this post). My contribution was the choreography, the dancing, cut, music and making a film out of this :-D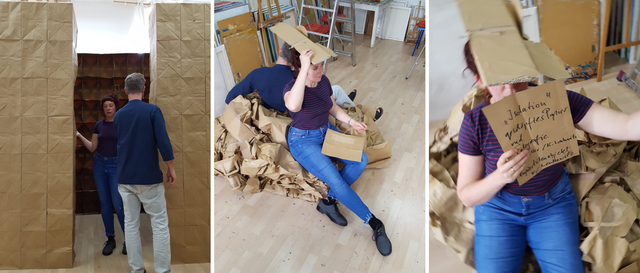 Thank you so much for following my meandering thoughts about the self; for watching me moving strangely through a paper cell.
Thank you
@juliakponsford
for this amazing opportunity not only to widen my artistic horizon, but to explore perhaps a little bit of myself.