Prodigal Concept Art Project - First Finished Concept + Process Gif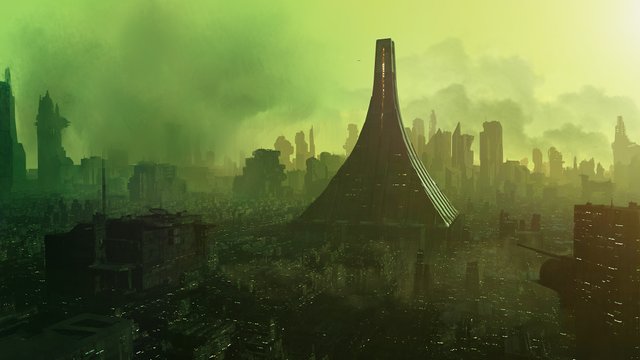 Right click and open in new tab to see full resolution.
So the development comes together here with a finished concept. If you guys have been following along up until now you've seen where this concept started. If you haven't seen any of that you can start here, but here are the important images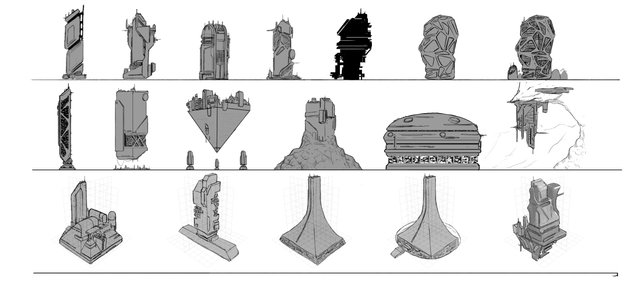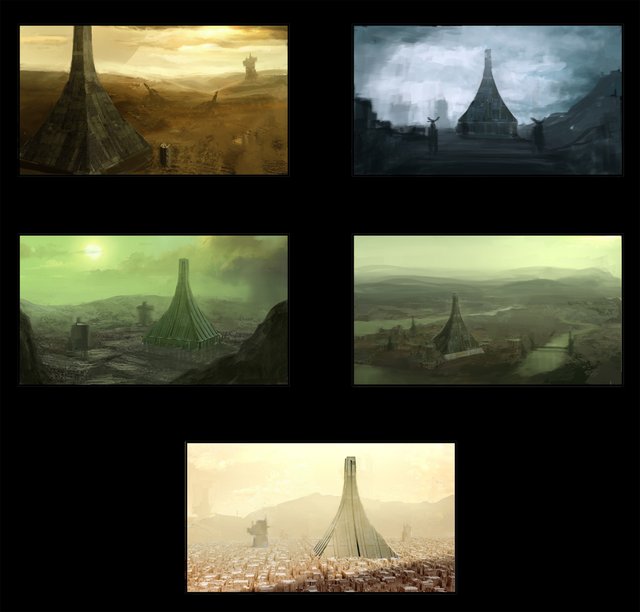 I combined a few of the ideas I explored earlier for this concept. One where this main building is in a dense city, but also I liked the green atmosphere idea. This is an alien planet, so I thought that made that a decently easy read.
The process for this started in 3D. I started by creating the city with a technique that I talked about in this stream where I demo'ed how to create greeble.
I also used a bit of kitbashing to get some of the secondary hero buildings, which is the process of using pre-made models and jamming them together to get different objects.
The final result out of the 3D software was this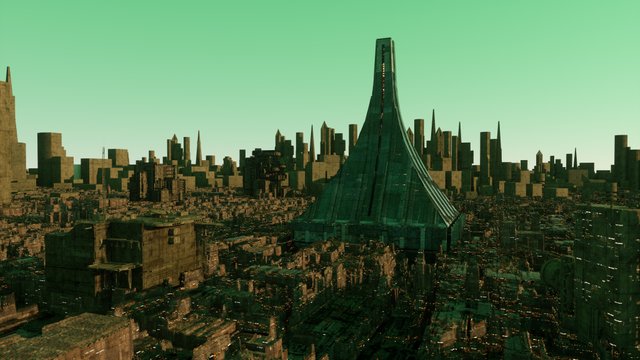 This is called a beauty pass. In 3D the different lighting and material elements can all be separated into layers. For visual effects, typically this is what is done. You then take those layers and put them together in a compositor, like After Effects, or in my case since I'm making a still image Photoshop works fine as well. A beauty pass is all the elements together.
Then there are the individual passes. You can render out many more types of passes, but for this I only needed, the Diffuse(color), Reflection, and Emission(lights). You can see them all below.
Diffuse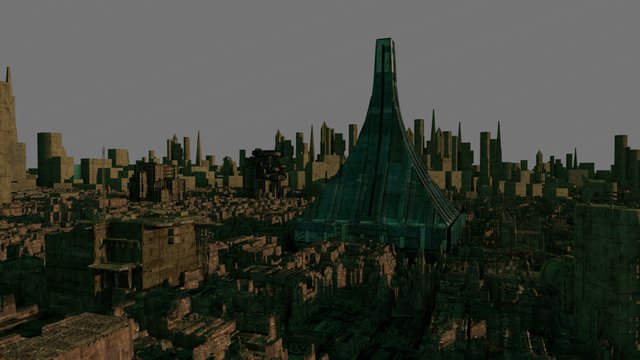 Reflection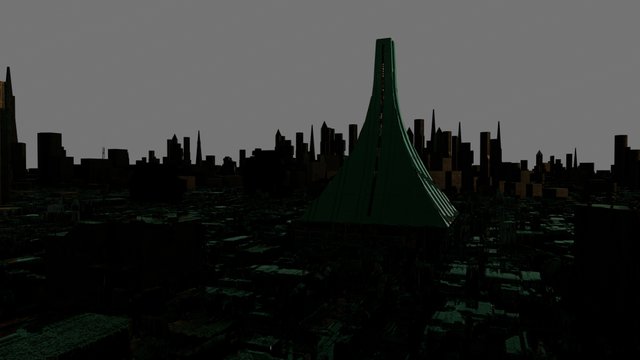 Emission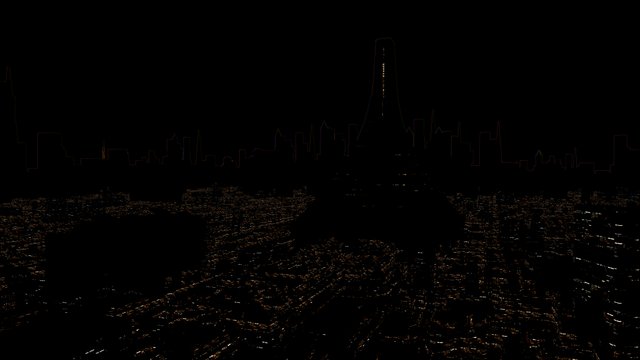 Then there's the information passes. So in visual effects, you can use these information passes for a ton of various tasks, but for what I'm doing I'm using them for selections. With all this detail that the 3D produces, I can use these passes in a variety of ways to select different areas of the image.
Z-Depth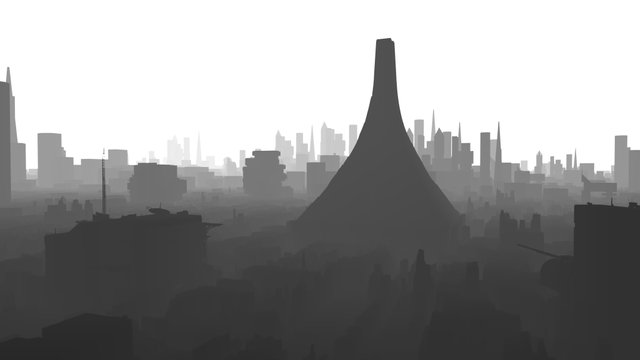 Normals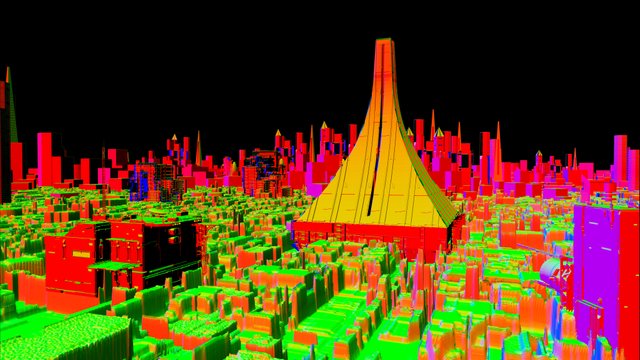 Object ID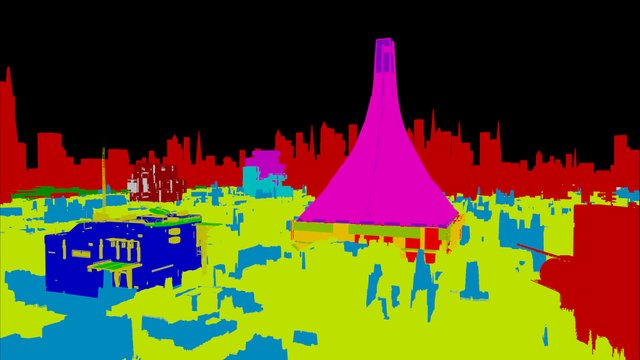 Material ID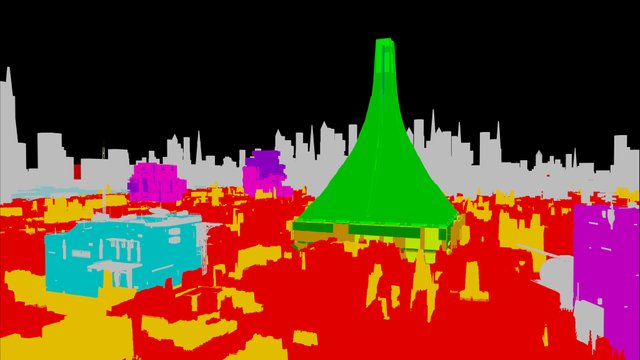 So I then take all that information out of the 3D software and bring it into Photoshop to start painting. You can see some of the process below.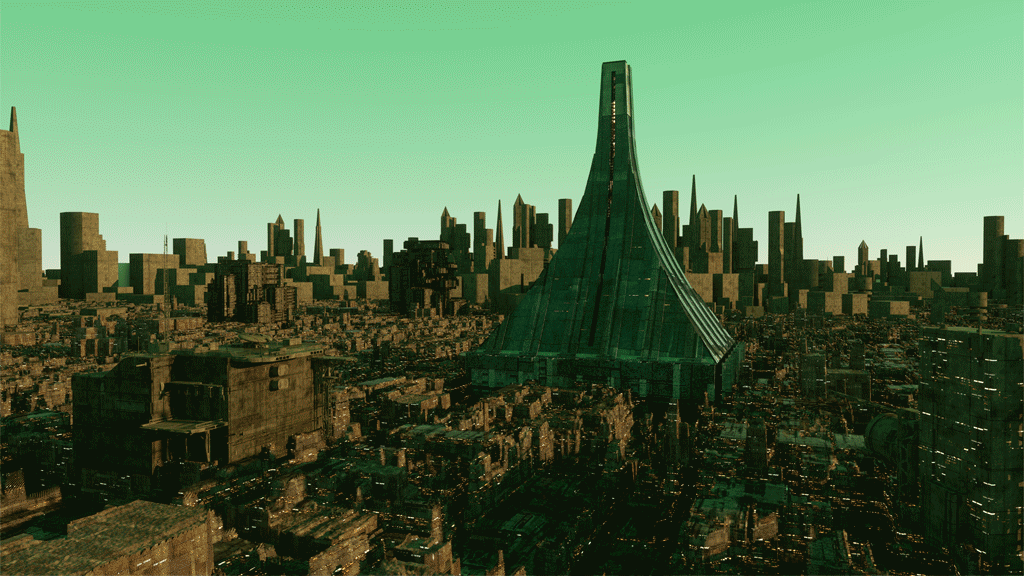 As always, hope you all are enjoying the process and thanks for stopping by. Let me know what you think in the comments!