Live-edge Cedar and Up-Cycled Saw Blades! (titles and descriptions below)
I took down my show, See the Forest for the Trees, yesterday. It was up for 21 days. 29 pieces, ranging from 6 inches to 83 inches! I sold 12 pieces and put a couple in another gallery. The remainder have come home for now. I will share pics of them all, eventually. So follow me for more.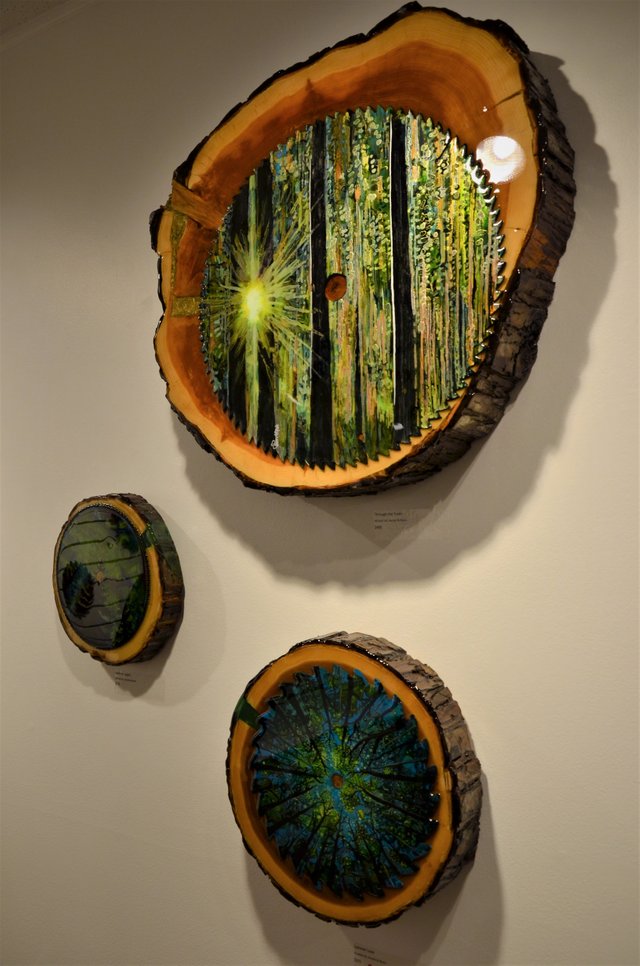 These three were extra special. Live-edged cedar frames these up-cycled saw blades, ranging in size from 11 inches to 25 inches. Alcohol inks and some acrylics created these forestscapes. Finished with resin. 2 out of 3 of these have sold! The large one (Through the Trees) remains.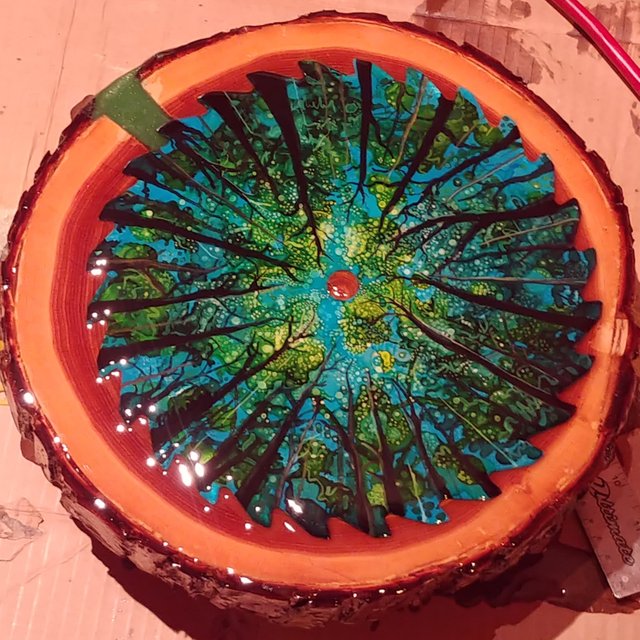 Here is a closer view of the smaller pieces (Top: Above the Canopy, Bottom: Northern Lights)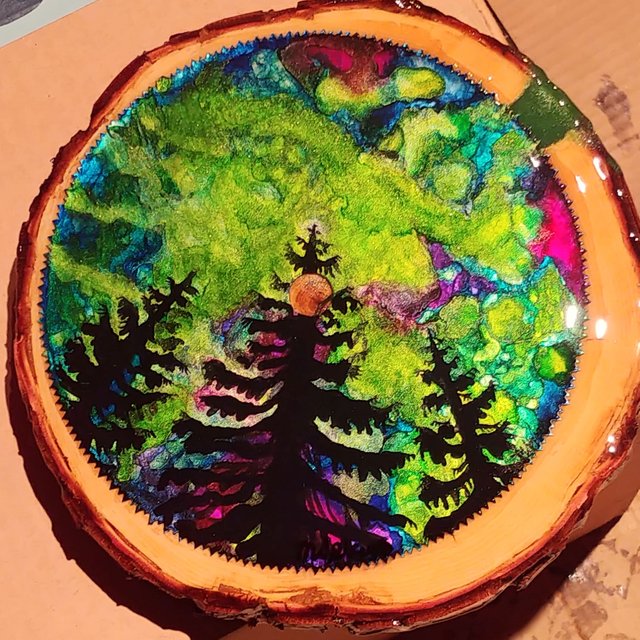 Here is a link some of the pieces I have already featured in previous posts:
https://steemit.com/travel/@michelleart/the-way-up-alcohol-inks-acrylic-and-resin-on-up-cycled-saw-blade-bonus-my-biolite-camp-bbq-review
https://steemit.com/painting/@michelleart/up-cycled-sawblade-on-live-edge-cedar-northern-lights