🔹 MY ART - owl paper collage + process video
Hello everyone, I am happy to present you a new piece I finished today. It´s been some time since I worked with some different technique than painting. I decided to return to paper collage. I used old magazines and as and my inspiration was this photo.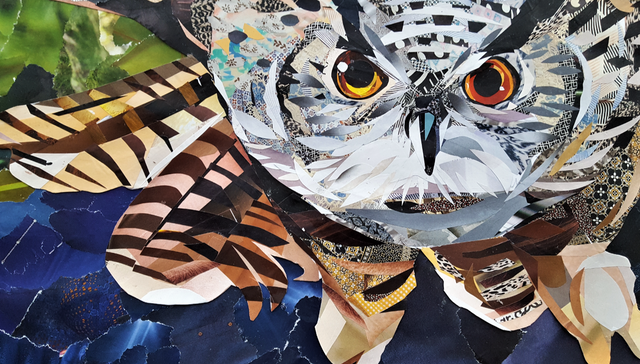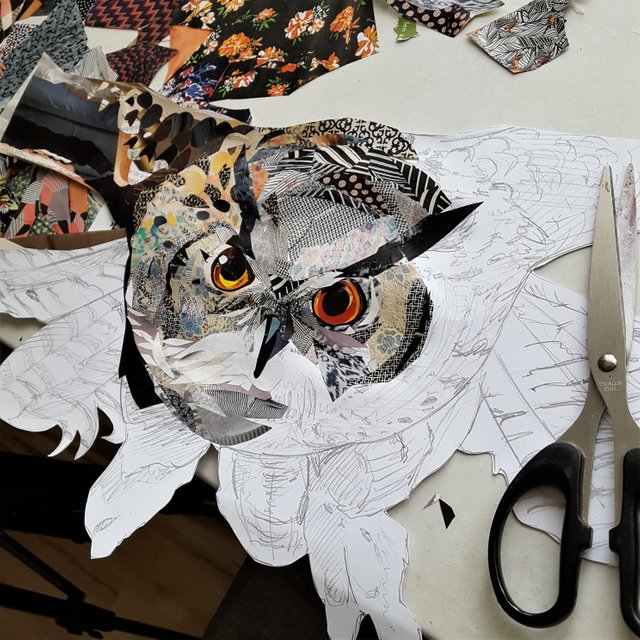 Video process
Thanks for watching!