KLYE's NSFW Degenerate Drawing Contest - Volume #1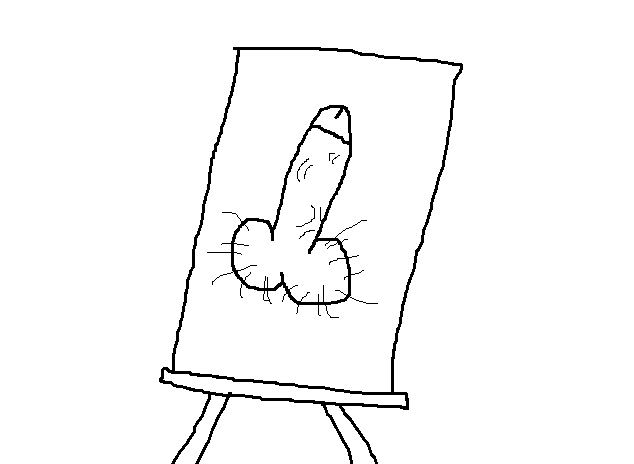 DICLAIMER: If you're easily offended by art depicting genitalia you should probably just save us both the hassle and hit the back button in your browser. This is a NSFW (Not Safe For Work) post and should be viewed only by those who don't get butthurt by funny, vulgar or whattever art.
Want to get ultra Steemit rich and get all the ladies / dudes / ladyboys?
Figure you are the STEEM Network's next great frontpage artist!?
Have I Got a Hell of A Drawing Competition for You, Master Artist!
Inspired by a brief mention by the hivemind operating at STEEMspeak I present to you my first ever drawing / art contest! This is an opportunity to share your artistic flair off folks! Your artistic entry into this contest may be accompanied with your blog link, being broadcast to nearly 3000 readers! That's not all, remember while you exact your doodling you could also win SUPER AWESOME SBD / STEEM prizes!
Degenerate Drawing Contest Theme:

Draw me your best penis, cock, schong, dong, boner or wang! Paste it below in the comments section and include a link to your blog if you'd like. This contest will close in 7 days from posting!
Rules
Must be your own art work
Has to contain at least one drawn penis
Only 1 entry per a user
Prizes
1st Prize = 69 STEEM (Chosen by popular vote below, number of votes)
2nd Prize = 42 STEEM (Hand picked by @KLYE himself )
3rd Prize = 18 STEEM (Chosen by popular vote below, number of votes)
4th Prize = 1 STEEM (Given to the worst art)
Winners will be announced in a post shortly after this one expires in a week. You have the next week to draw your best boner and comment it here below! Good luck to all the artists out there!
May the best boner art win!
---