Join me in this new adventure!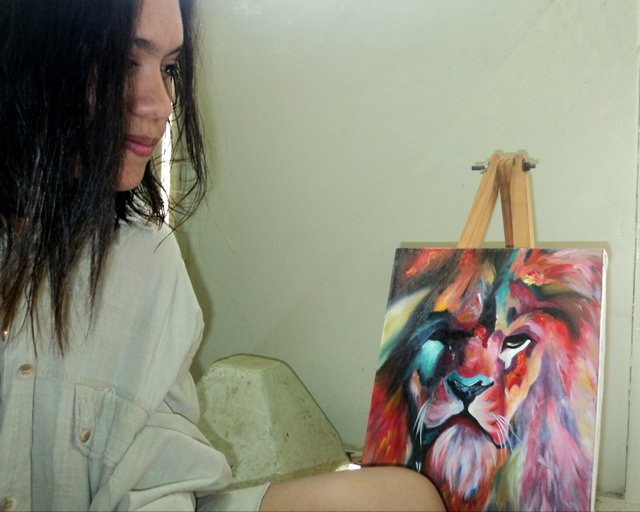 Hello steemit family!
My name is Karla Alejandra, better known as "Karlita". I live in a wonderful country called Venezuela, called the land of Grace and it is because it really is surprisingly beautiful.
I feel very happy, excited and privileged to belong to this great family.


I am a Public Accountant by profession but an artist by vocation, that's right, I was born with a very intense inclination towards the arts and my parents have a responsibility in stimulating them. Many define me as bohemian, and yes, I think 80% of me is like that. I love the arts in all their expressions; I have the joy of exercising many of them such as music, drawing, painting, design, dance, acting, poetry, literature, composition and even the culinary arts. In many I am more skilled than in others. And as it is not surprising, I love fashion and I have many projects about it that I hope God gives me the opportunity to make them.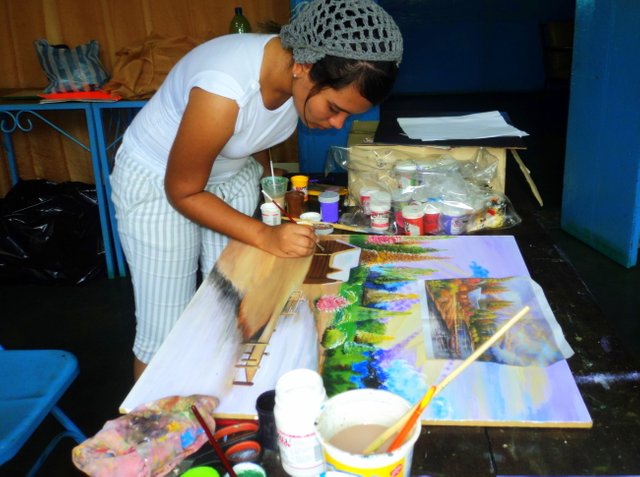 My first acrylic painting on wood / 2013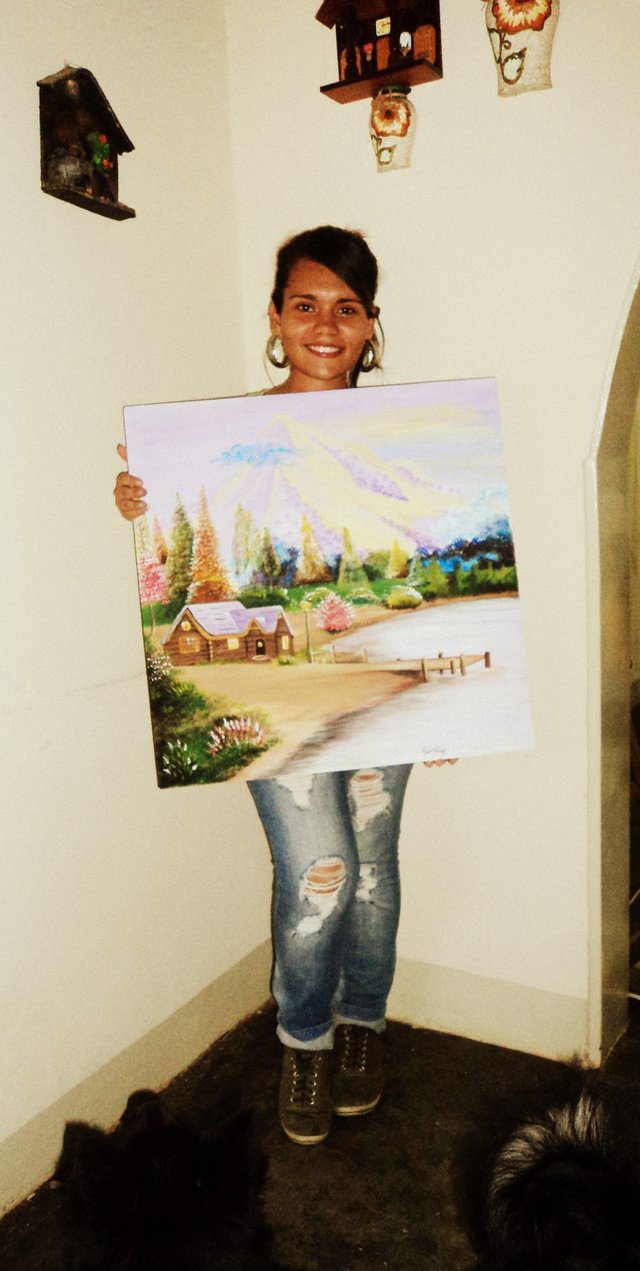 As every artist I love expressing myself, I do it in all possible ways, that is why the arts are my best tool.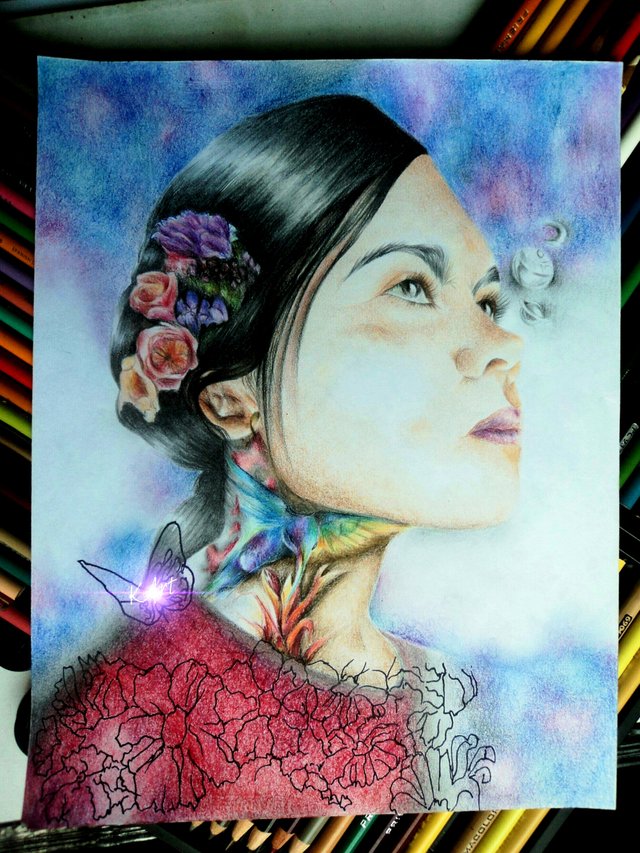 Self-portrait / 2017


One of my personal characteristics is that I speak a lot, sometimes I think too hehe, I also define myself as a frank, dreamy, disciplined, persevering, respectful, smiling, family, emotional, courageous, adventurous and fighter; because when I propose something I put the whole business to achieve it.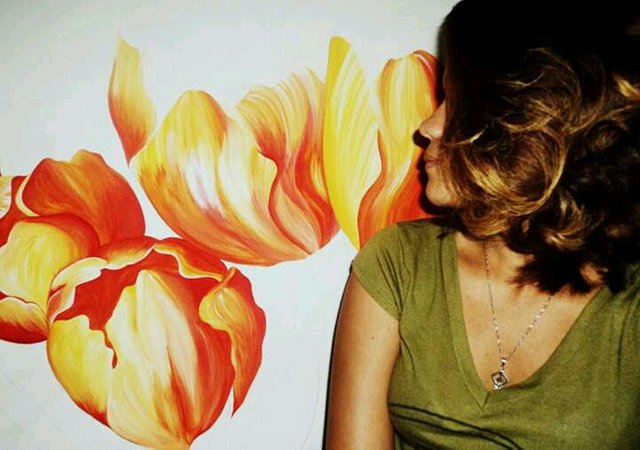 Process of "Tulipanes" / 2015
Something that I consider essential in this life is to tell the beings that surround me how much I love them Today, in case there is no tomorrow, and not to regret not having said it yesterday. I think we should not leave for tomorrow what we can do today, so one of the things I like the most is traveling and sharing with my friends and loved ones.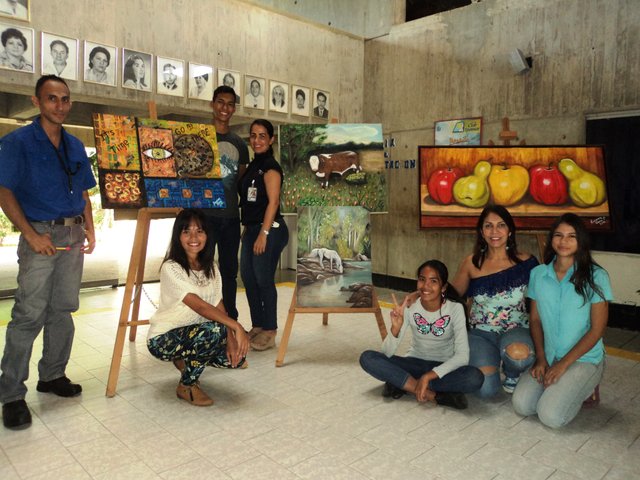 ExpoIpasme / Meeting of local Artists / Guárico Venezuela / 2018

I believe in Jesus Christ as my personal Savior, my refuge and strength of life. It is my greatest impulse on this earthly plane. That is why every day I face him with all the possible courage.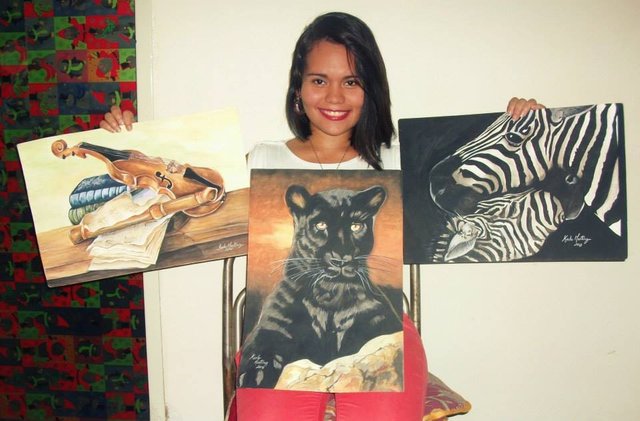 First Works in Watercolors / 2013
I admire nature, she loves and fascinates me, she is perfect as her Creator; It is usually one of my biggest inspirations and that is why you will see many figures of animals, landscapes, flowers (I love flowers) and all the elements referring to it. For me it is the living reflection of God, a tangible and vibrant proof of His existence.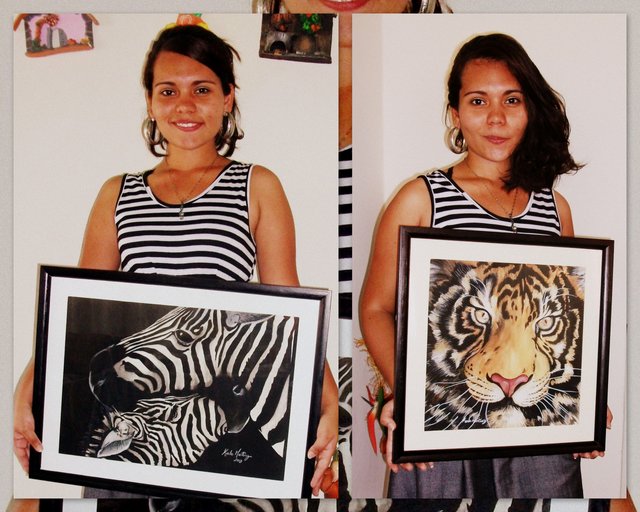 "Zebras" and "Bengal Tiger" 2 volume / 2014
My artistic career started since I was very young but it was established as a young girl.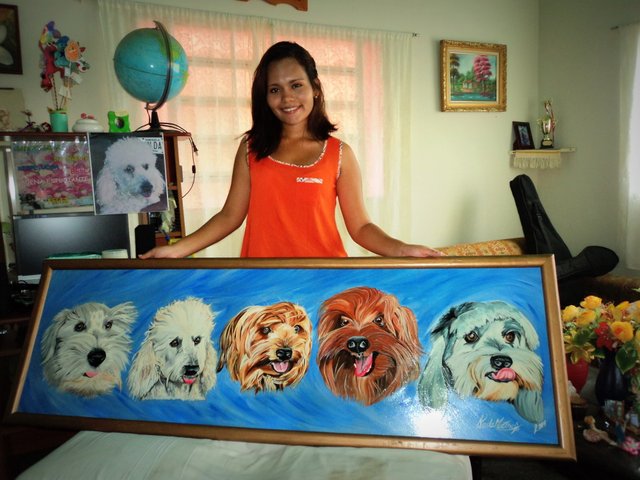 Cuadro "Amigos Fieles" /2014

My beloved land Venezuela is not going through the best moment, life has become difficult for us Venezuelans who struggle every day to move forward despite the afflictions with all the enthusiasm and positivism. That is why steemit is an option that excites me so much because not only can I share and learn, but I can also have a monetary income that will help me continue to develop my skills and deal with this reality that we live.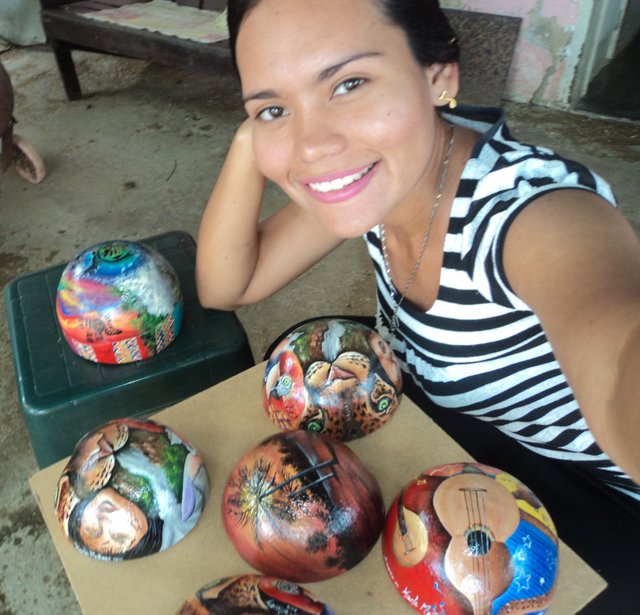 Project "Totumas de Venezuela" / 2017
I love the idea of ​​learning, of reinforcing knowledge and being able to share with all of you what little I know. I hope to make great relationships. I will give you to know culture, traditions and a little of everything that this beautiful country has. Also anecdotes and / or experiences that personal. I will try to give them the best. Let's add a lot of color to life.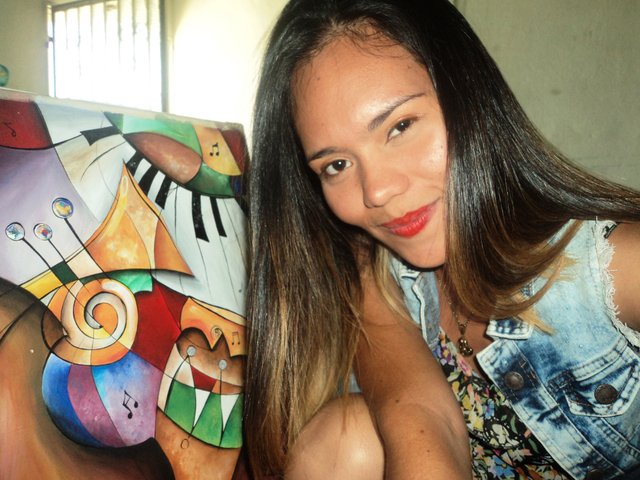 Process of "Musical Abstract" / 2018
I thank @elpausero and @mayvil for letting me know about the existence of this great network.
Thank you for receiving me, let's start this adventure with the best vibes!