'The Ford'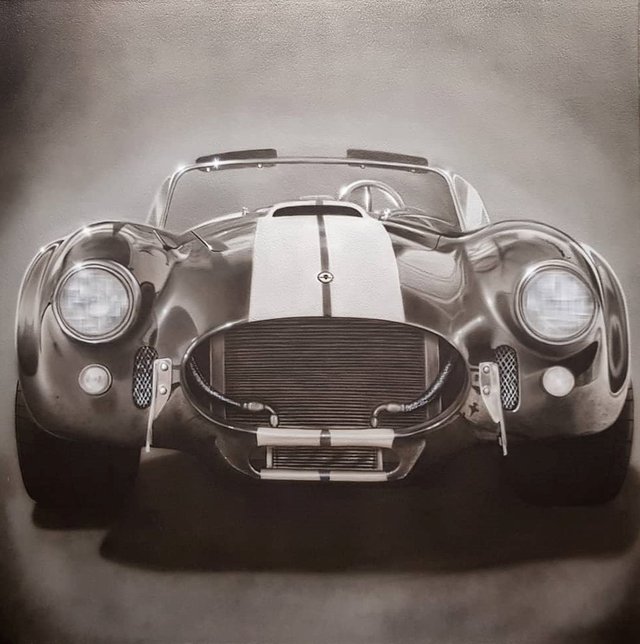 Hope you are all enjoying your day, wanted I would share another artwork of mine with you. This is one of my dream cars and one that I wanted to paint, this is a Ford Cobra freehand airbrushed on a 1m x 1m stretched canvas. As usual, I have painted this using Wicked Colors by Createx paints.
The following photos are some progress shots to give you an idea of how I go about painting something like this.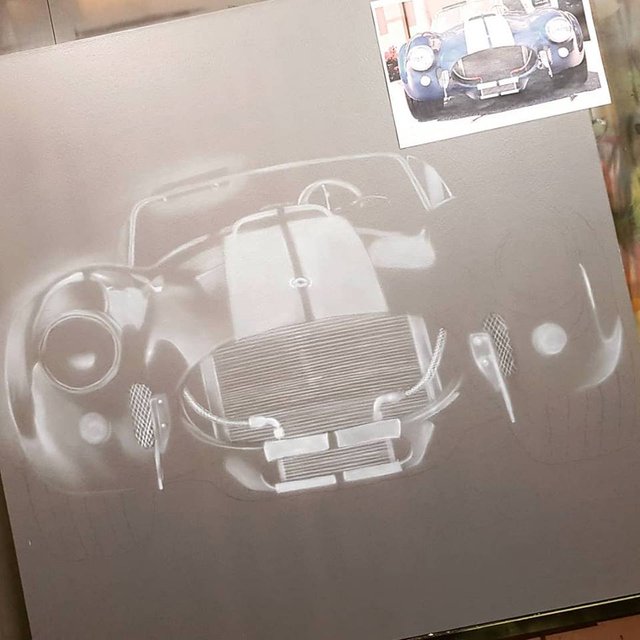 First of all a gray base is laid down over the whole canvas, then using the airbrush I build up the lighter tones with white. Already looks pretty cool at this stage.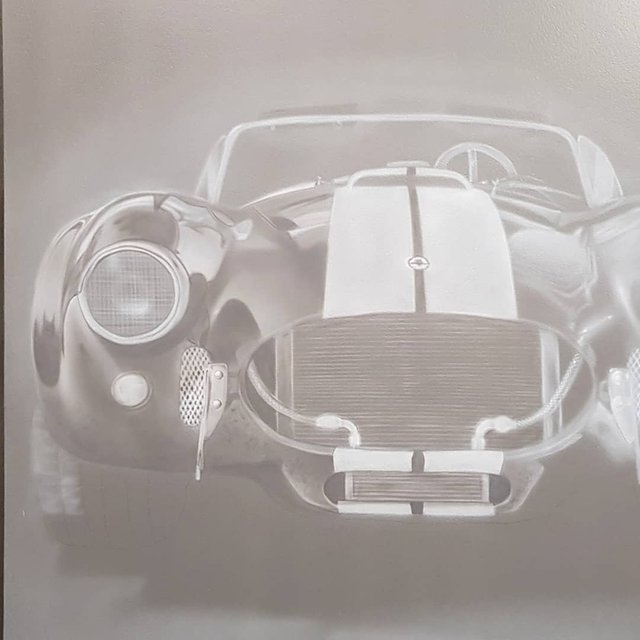 After all the white is in, I go in with black to create the shades and detail in the car. Finally one more time with the white for the final highlights, this is always the best part as the white makes it pop.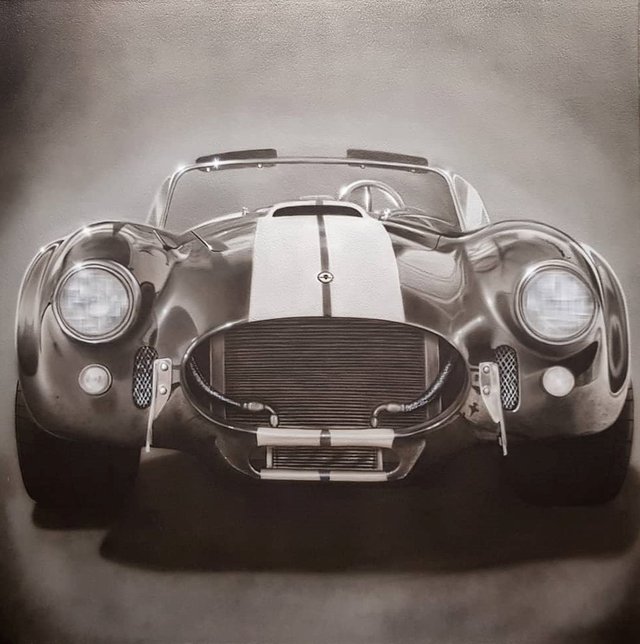 I hope you enjoyed this one. If you have any questions about airbrushing then leave a comment, I always love talking about the art form.
Cheers
Josh