Hey there Steemians,
Time to rock! Gather around people. David, Ricky and Lev are playing live.
I'm posting this first part of Chapter 4 a little early this week. Let me know what you think of the schedule.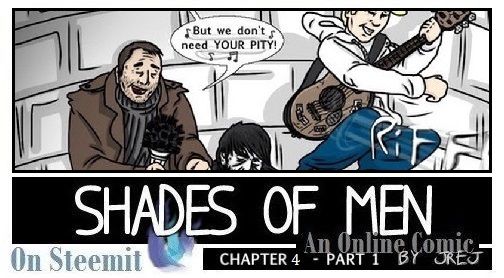 In the previous chapter, the young David got his guitar back and now they are ready to make some bucks in the underground. Hope people will be receptive.
They can't be that bad, right?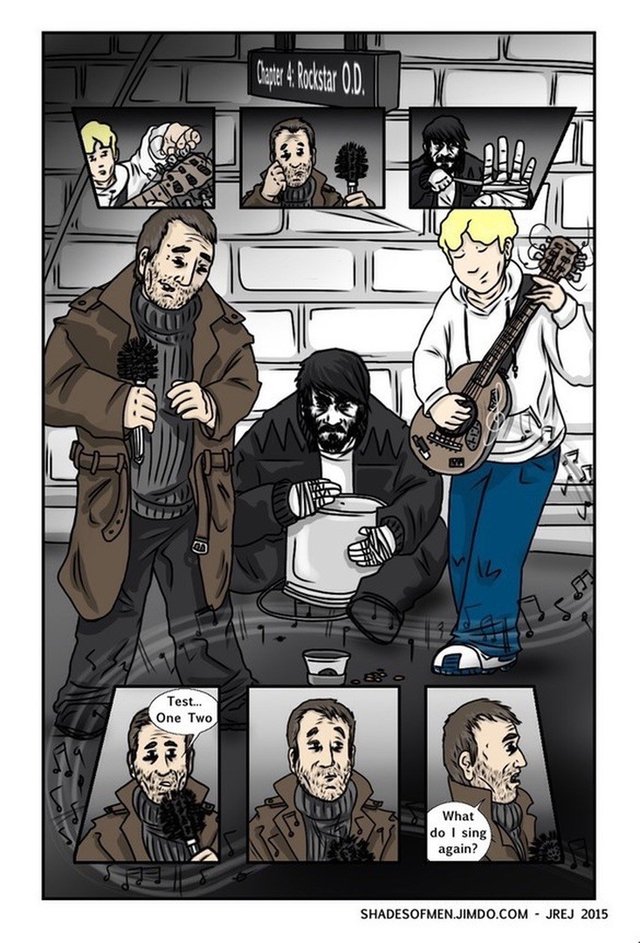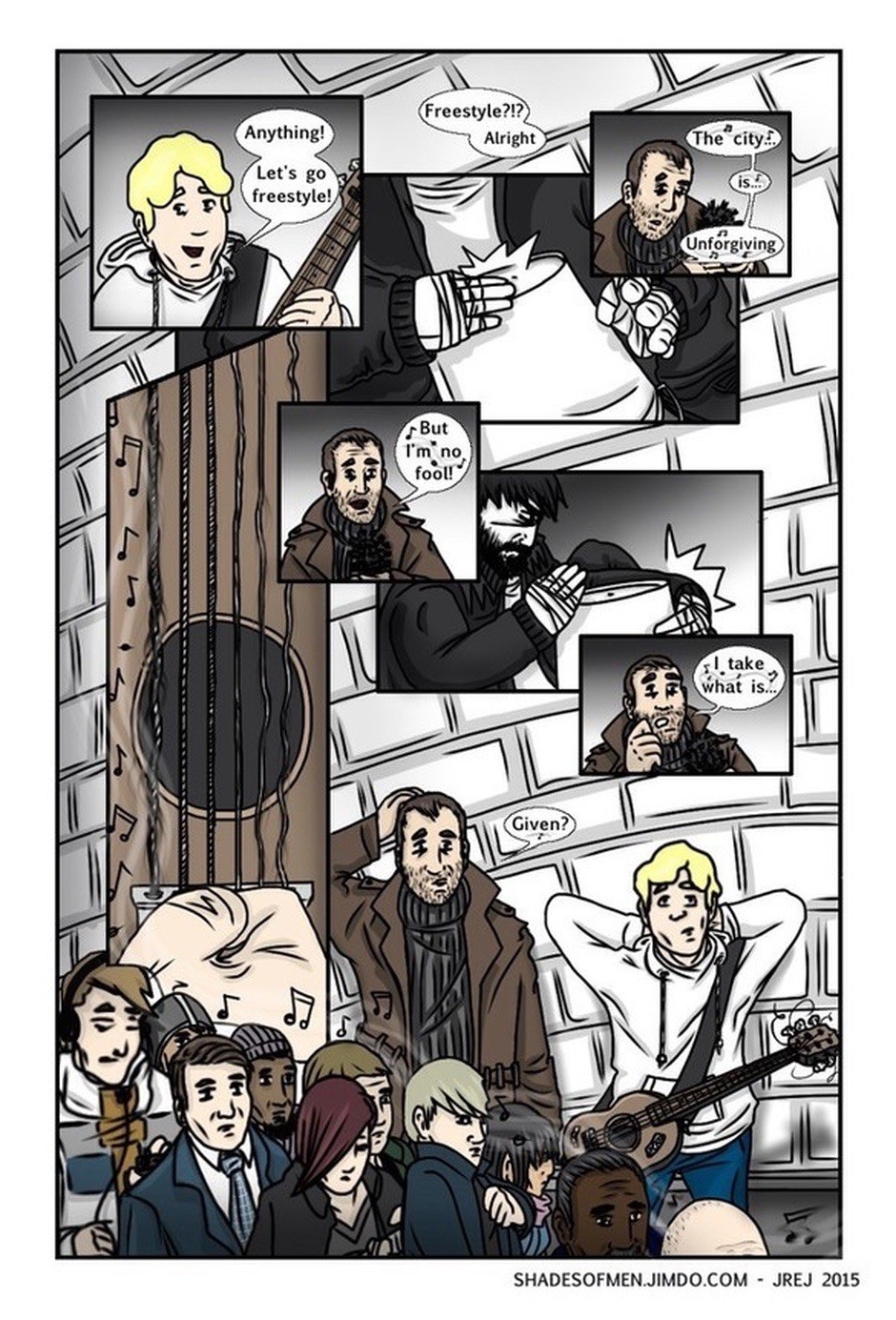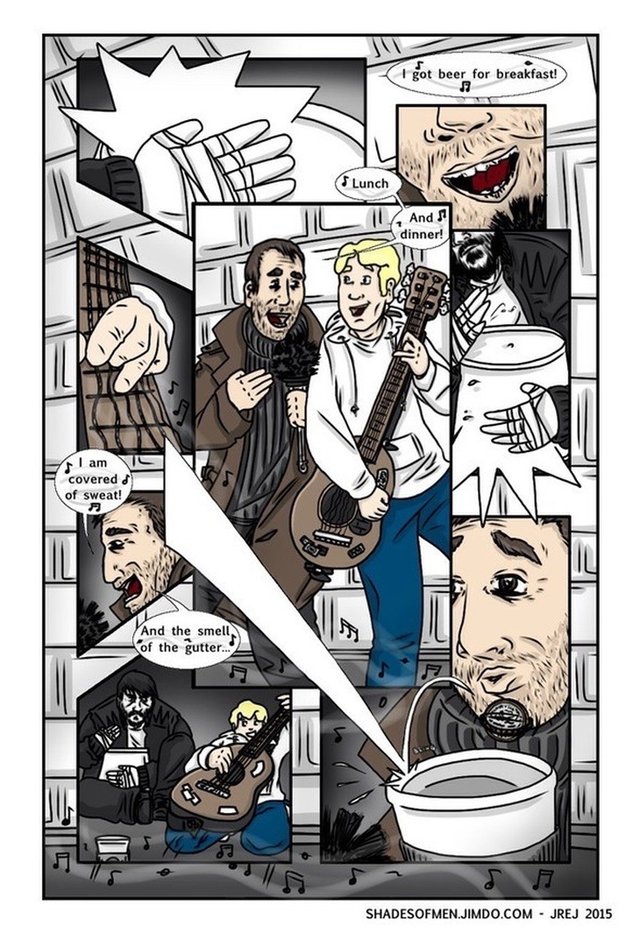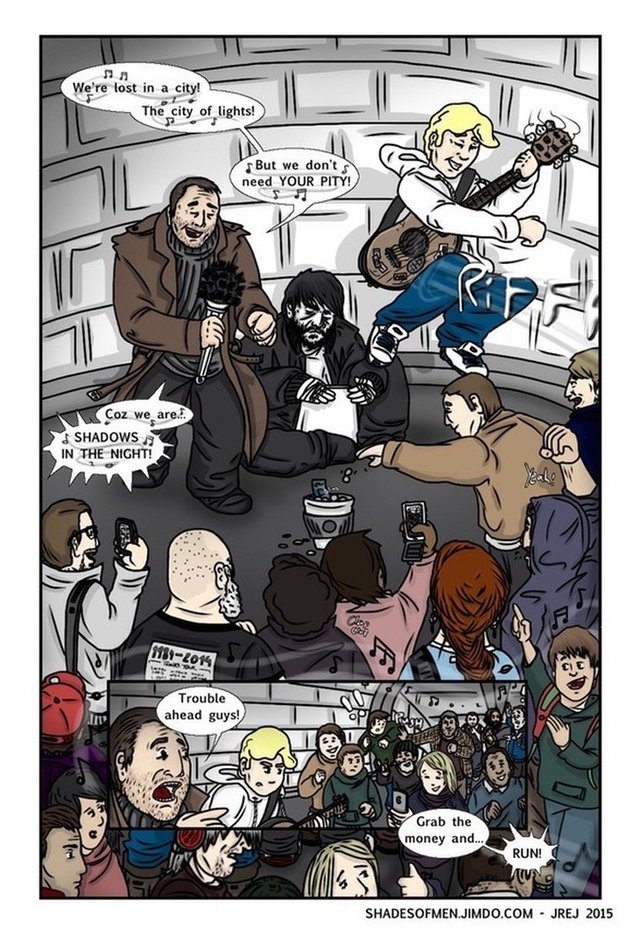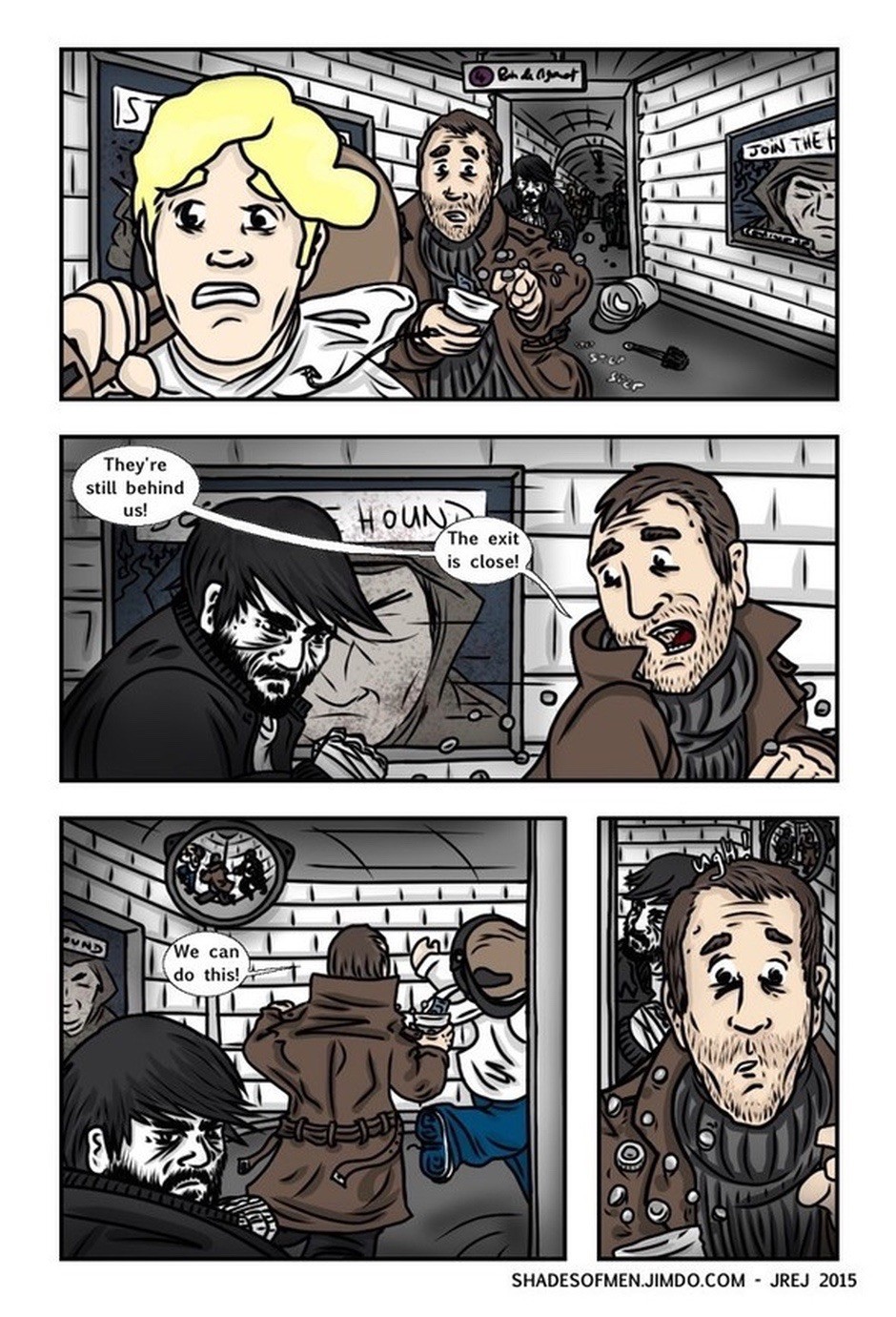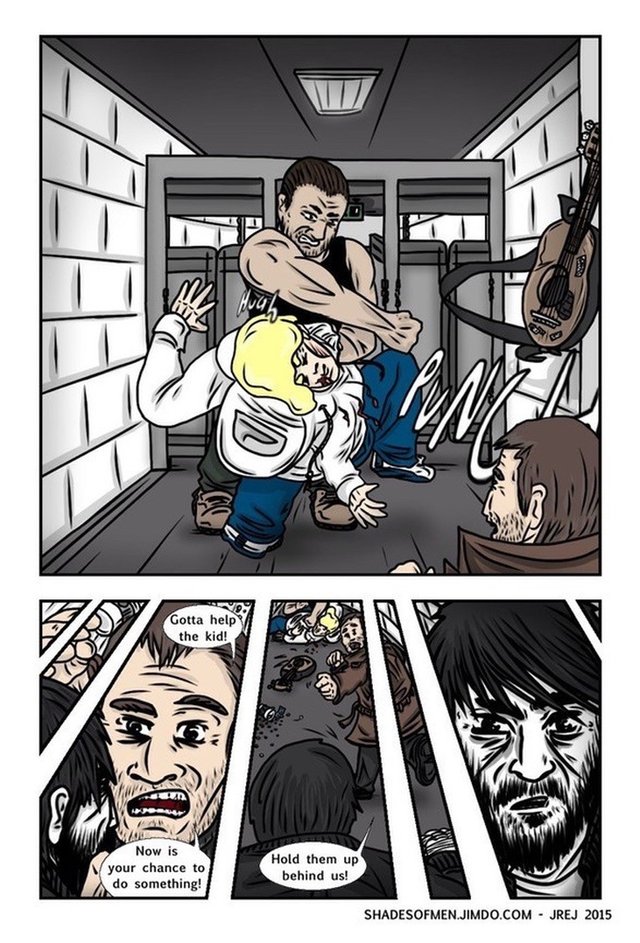 To be continued...
This part ends with a bang. Let's see how the next one goes.
Any thoughts? I hope you enjoy the story so far.
I know there's not a ton of long form comics here on Steemit.
It might be hard to catch the train running.
Anyway, I'd love to have your feedback.
And feel free to follow me for more content.
See you on the other side,
Jrej