🔷 iTALENT Contest AUDITIONS HAVE BEGUN🔶
"Competition Both Performed And Judged By The Artists Themselves "
35 STEEM & 50 WHALESHARES in Rewards | You Can Enter Here In The Comments Below From 17.03 - 25.03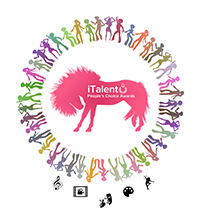 Created By: @ivan.atman
Supported By Witnesses @gtg and @fbslo
iTalent Rules:
Make a post about your art/performance with the title
"iTalent | Round 2 .........."
Use #italent tagg as the first tagg
Support iTalent contest by upvoting and resteeming it's content
If you don't vote for others, you cannot pass to the final phase, even if you get enough votes to do so
Everybody can enter 3 times, but only with 1 entry per category
(don't upload via DTUbe or DSound for your sake because there is a big chance it will not work for other contestants and they might not vote for you)
ATTENTION:
If you want to enroll for the Audition now, post your art/performance in the comments below, I suggest you to READ THE CONTEST RULES above so your entry is valid
For live help and any questions regarding the "iTalent Contest" you can join the discord group via this link: https://discord.gg/g4EZQ3d

italent Accepts Literally All The Talent Forms, and you can enter 3 times per category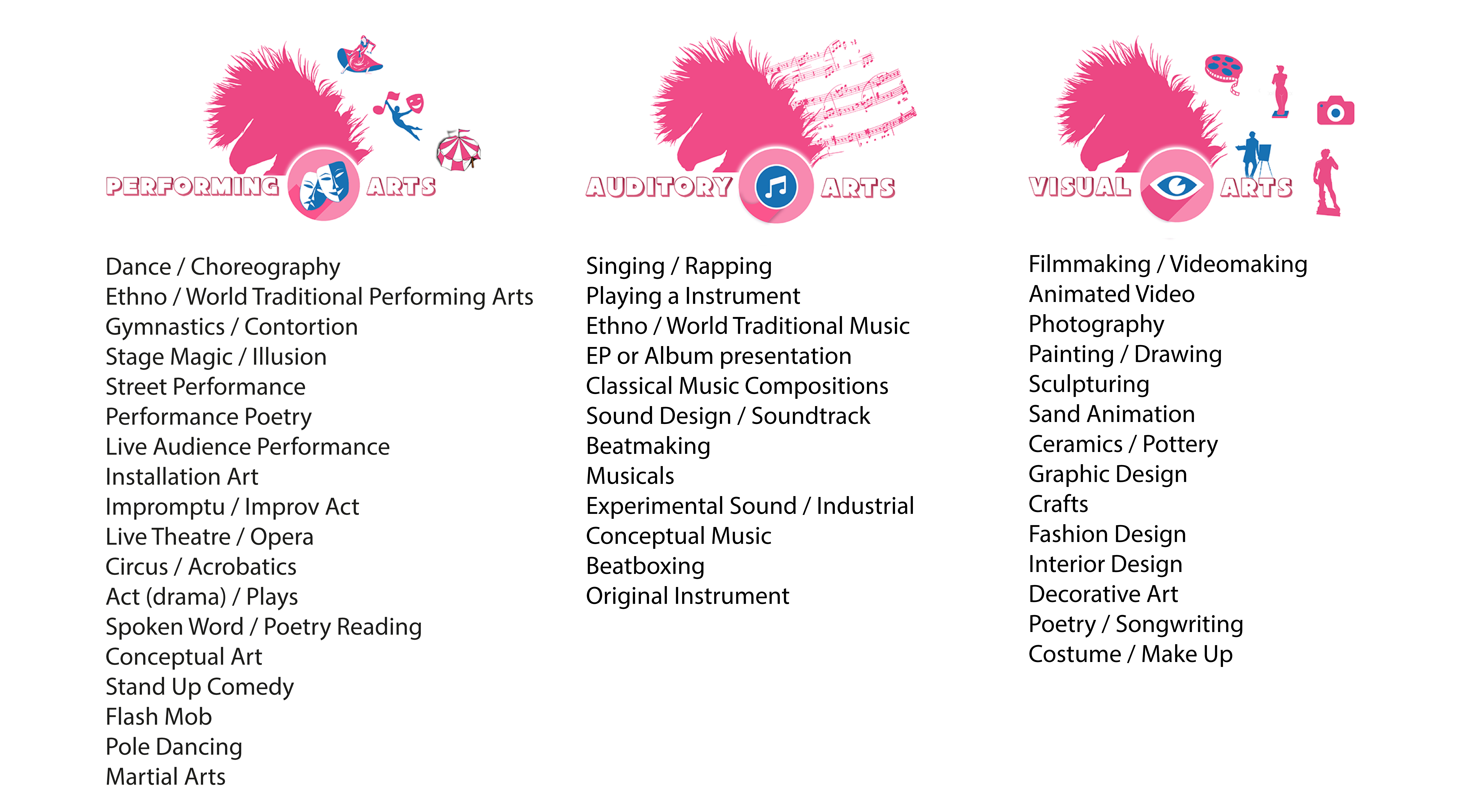 DO NOT VOTE YET

YOU WILL BE NOTIFIED IN YOUR iTALENT POST WHEN THE VOTING STARTS

REWARDS

iTalent WINNER - 20 STEEM & 25 WHALESHARES
SECOND PLACE - 10 STEEM & 15 WHALESHARES
THIRD PLACE- 5 STEEM & 10 WHALESHARES

WHALESHARES can be exchanged for a strong whale upvote, they are distributed for this contests by a courtesy of partnership between Steemit Music Alliance (SMA) and @officialfuzzy, SMA is a discord group run by @Seveaux and @chiefmappster, and @officialfuzzy is a founder of Beyond Bitcoin - WhaleShares and BitShares (cofounder) To receive this WHALESHARES in case you win you have to have a BitShares wallet that you can create in this link https://wallet.bitshares.org/#/dashboard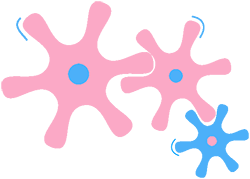 So How Does The iTalent Contest Work?
A competition Is Divided In Three Phases
In this phase everybody who wants to enter the contest, enters their art/performance in the comments section of the iTalent announcement post
Everybody has 5 DAYS to enter the Audition from the day that iTalent announced the competition started
(everybody can enter 3 times, but only with 1 entry per category)

After everyone entered the contest the voting starts, and lasts for 5 days,
on the last day iTalent Team will count the votes and announce the artists/performers that have qualified to compete for the reward.
(if you don't vote for others, you cannot pass to the final phase, even if you get enough votes to do so)

In this phase all of the contestants vote for the best art/performance that qualified in the comments section of the "Finalists Announcement Post"
(if you haven't made it to the finals you still can vote and win STEEM in the VOTERS LOTTERY
Whilst everybody votes for the winner, finalists can provide another art/performance and not the same they auditioned with to gain extra 10% of the overall points

If a finalists entered more categories than one, they must decide in which category they want to compete for the finals
Voting is always done by the contestants themselves, never by iTalent Team or non-contestants


I've designed a voting system that will discourage people to beg for points, or team up between each other. Voting is done in the comments section of the current iTalent post, you must vote for 6 performers by providing them points and insights, you must find six performers that deserved (by your opinion) something from below:
Point/Insight Awards:
(5 Points) (3 Points) (1 Point) (Creativity) (Originality) (Technicality)
And decide who deserves what, you cannot give the same award twice or give two awards to the same performer, every award goes to only one performer
THE EXAMPLE BELOW SHOWS YOU HOW THE VOTING SHOULD BE DONE:
(attention all of the accounts in the example are purely symbolic)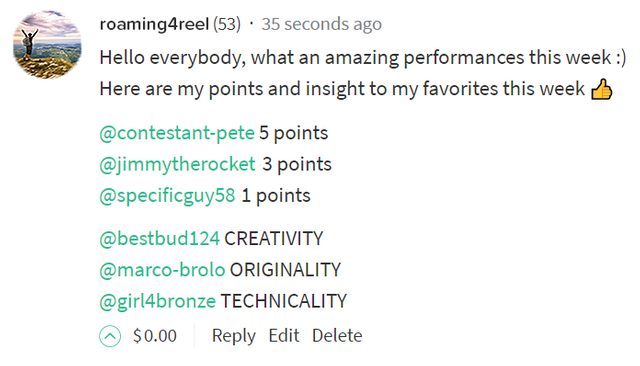 As you can see in the example above you cannot give points to whom you already gave insights and vice versa. This is because insights serve as a counteract to the points
(the reason for this rule is to engage a voting balance, you can support your true favorite performers with the most points, but insights will have to come from elsewhere to confirm a truly unanimous public opinion)
POINTS

Points are simply added up by the iTalent Team on the last day of the Audition (Voting) or Final (Voting) phase of the contest
To ensure absolute fairness, the votes are recorded by the screenshot software (video) and posted in the winner announcement post, this is done just to make sure if somebody goes and tries to change/edit their comment/vote in the last minute for some reason to try to disapprove of the votes counted by the iTalent Team.
INSIGHTS

There are three insights Creativity - Originality - Technicality
Each insight gives the contestant that had it most attributed to him an additional 20% of the whole points pool (so not from the reward pool but an additional 20% that is measured by the full amout of points in the contest)
So for example, let's say that there is 50 people voting in the contest, that would amount to 400 points in total, 20% of that is 80 points, this means that whoever gets most insight votes gets an additional 80 points in that case
So in actuality the contest that has 50 people voting has 400 points + 3 x 80 from insights, amounting to 640 points in total.

Witnesses @gtg and @fbslo are supporters of this contest
If you want to support them by giving them your witness vote , follow the link below:
https://steemit.com/~witnesses
and cast your vote


To vote for @gtg you will find him as a third witness on the list, and to vote for @fbslo you must write his name in the witness vote box like in the example below






This are the contestants that participated in ROUND 1 of the contest, I invite you all again to join us in this new round and show us what else y
@melissakellie @ramses.ber @bennettitalia @branhmusic @exanime15 @silentscreamer @zen-art @shaktisun @tripdespider @melavie @topfox @marinauzelac @bennettitalia @awakentolife @grayarty @megy.fine.arts @christianp11 @plushzilla @anaislili09 @kingtamarah @bengy @ran.koree @tonac @silviagoh @annes-art @dicepticon @mashiliyanage @jgvinstl @ivanusaur @ludovichs @nomvula @scottychams @tripdespider @philllane @loop.cirkus @kanabeatz @positivity420 @betzaelcorvo @ddpg98