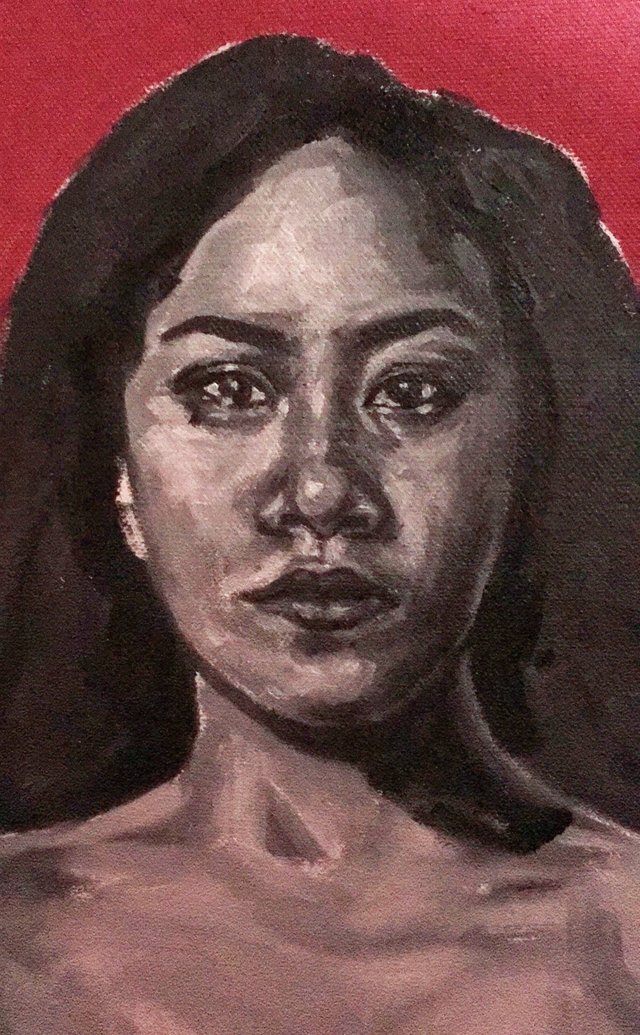 These past few days I've been painting some portrait of a random girl (I don't know who she is honestly) on a basic stretcher.
---




The process was fun. First, I had to put gesso on the canvas cloth but only to the part where I'm gonna paint the portrait and not the entire canvas. Then use a sandpaper to smoothen out the surface. Here's the first layer.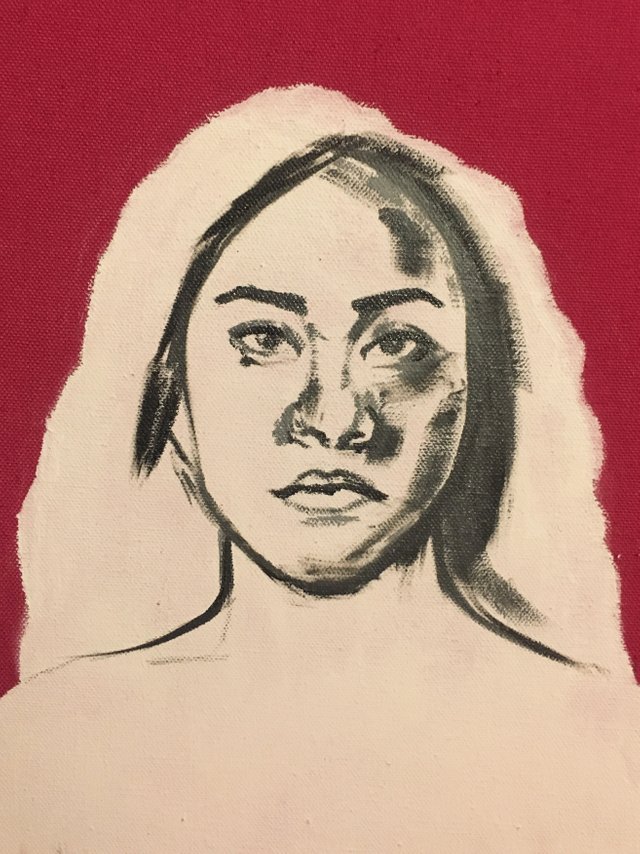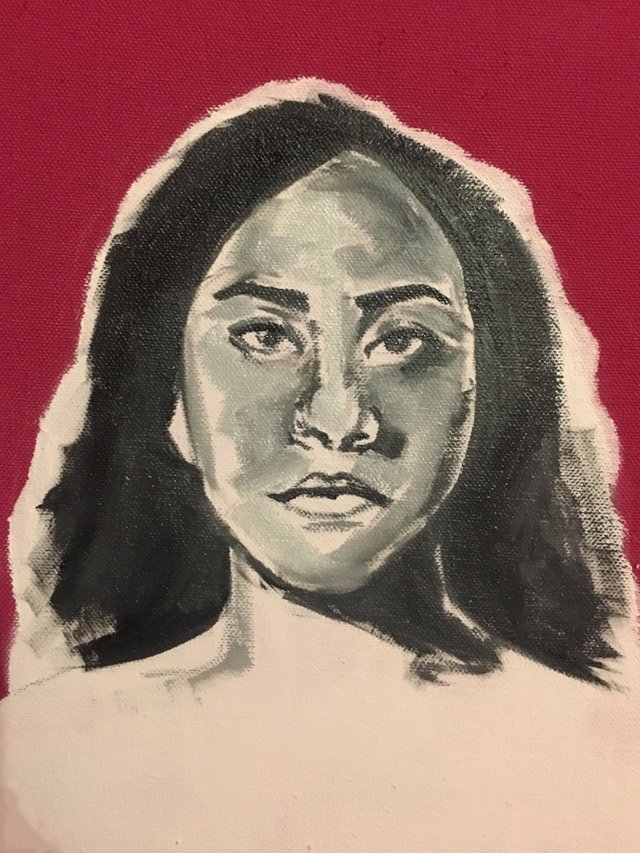 Lmao, I know I know. Stop laughing at this face.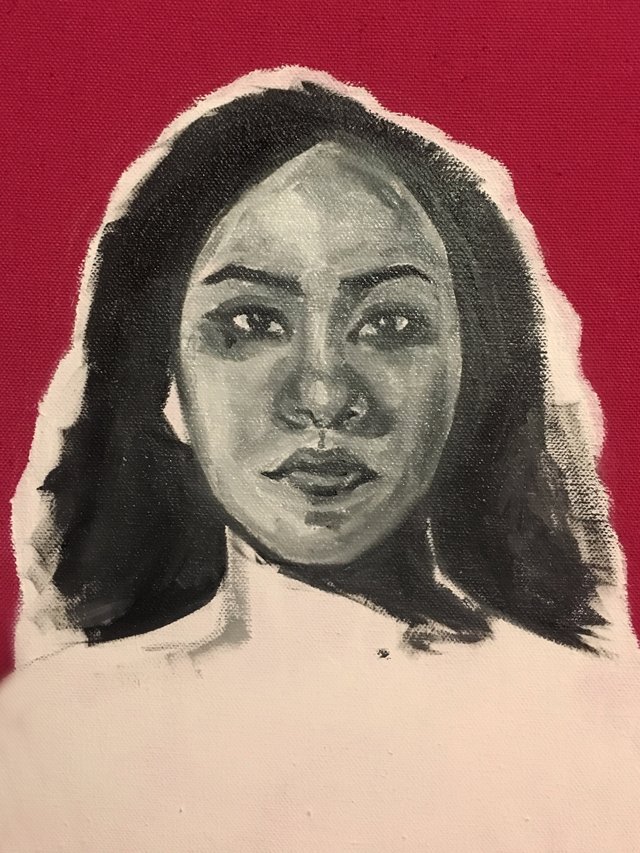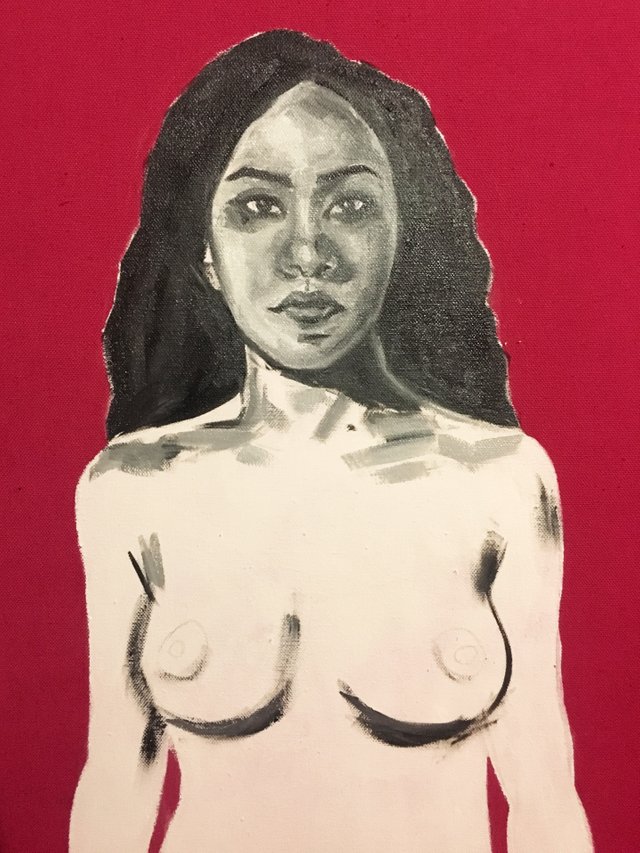 The Grumbacher Gesso is really good though. I literally was dancing while painting (oil paint) cos it feels like I painted for the first time again. Was a bit chalky, holds the paint like it's gold, isn't shiny-ish. So consider this a bit of a reviewish.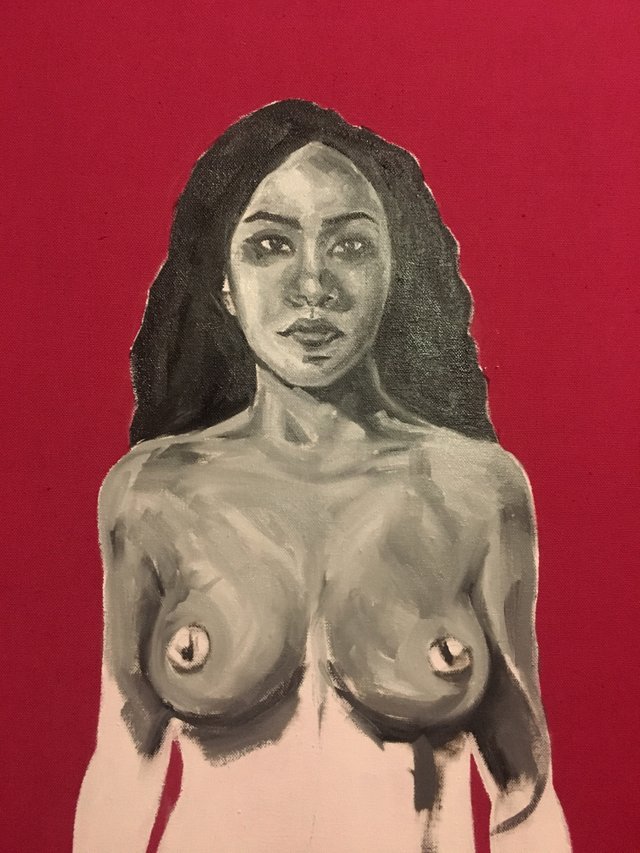 And this was the photo that I posted as a story on Instagram because they are boring as fuck. I can't afford to be banned right now so had to cover the nipples just in case.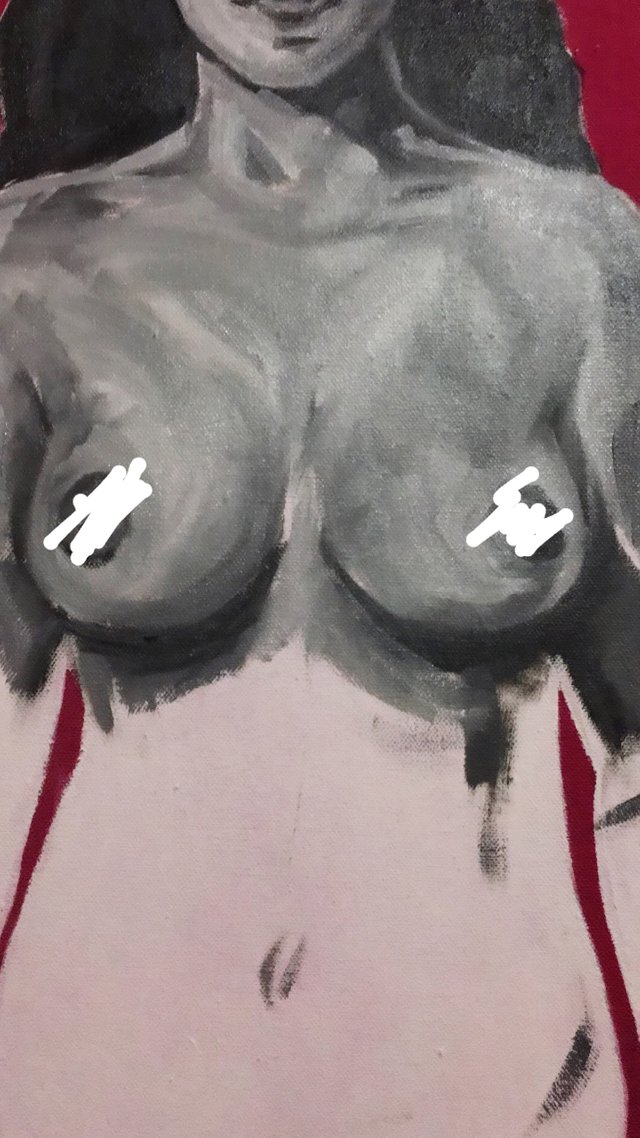 I painted the second layer the next day and here's the initial result.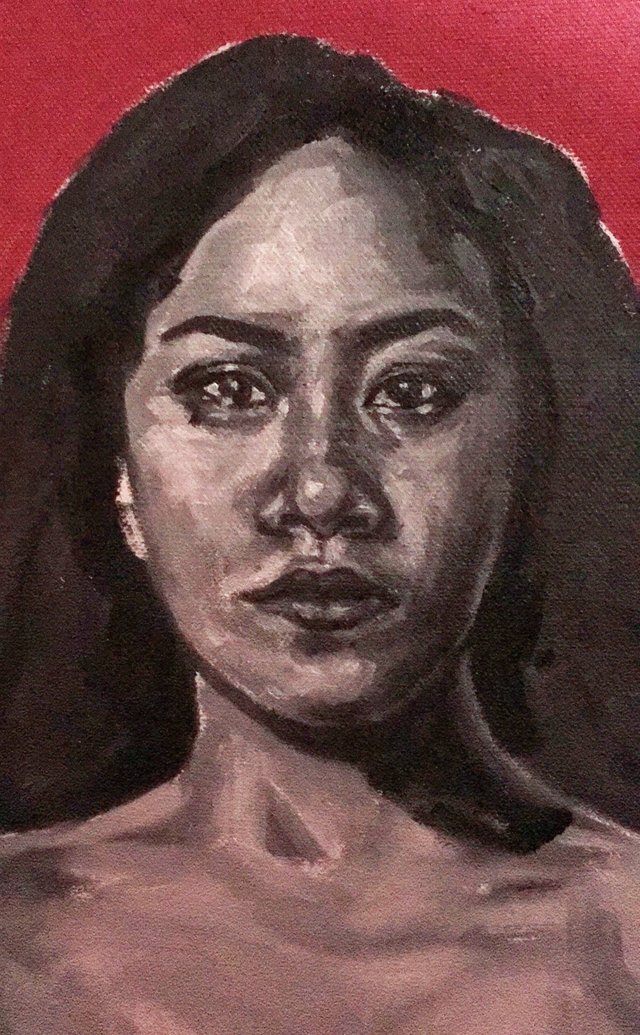 I'm happy how the painting turned out so far.