In the wrong neightbourhood - Sketch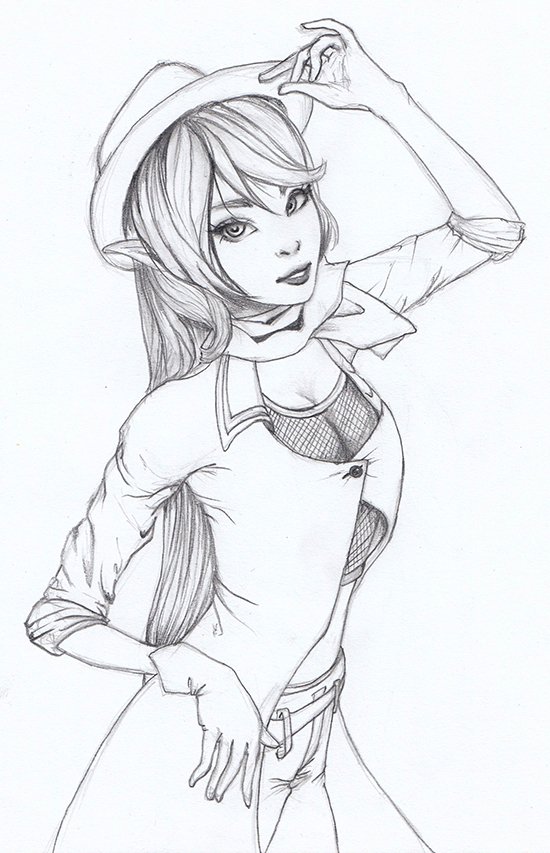 Hello everyone! :)
This time I got the idea to draw an elf in kind of a cowboyish attire :p Unfortunately since I put so much detail in the sketch itself I will not be coloring it. Maybe I can print it out and color it, but if I try like this all of the graphite will bleed into the colors.
---
If you like my art, please support me by upvoting and following me not to miss out on future content :) Comments are always welcomed and I do accept constructive criticism!
If any of you are interested in buying any of my traditional original artworks that I have included in any of my posts leave me a message :) I also accept commission requests!