Today's Painting #74 - Wedding Gift 2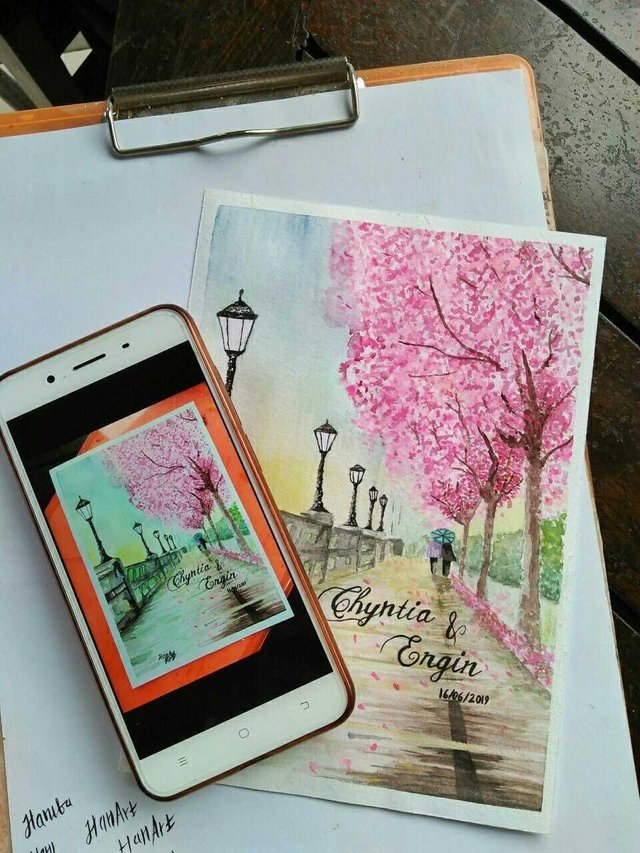 Hello agaaaain ~
I got another wedding invitation from a close friend, I'm happy for her and her story quite moving... at least for a person like me.... well, this friend of mine getting married with a Turkish man, they met on fb, whooaa... I think if someone mean to be with you, you'll find that person no matter where they are... hopefully my friend and her husband will live happily ever after ❤ just like the couple in this painting
I make something special for this friend because my watercolor journey start from her gift. A simple fabercastell watercolor cake, she told me she saw a potential in me, and I have to explore myself. She always said what she did nothing big, but for me what she did became the first step of my journey into the painting world. She was there and supporting me when no one did, a simple thank you will never be enough.

Painting Process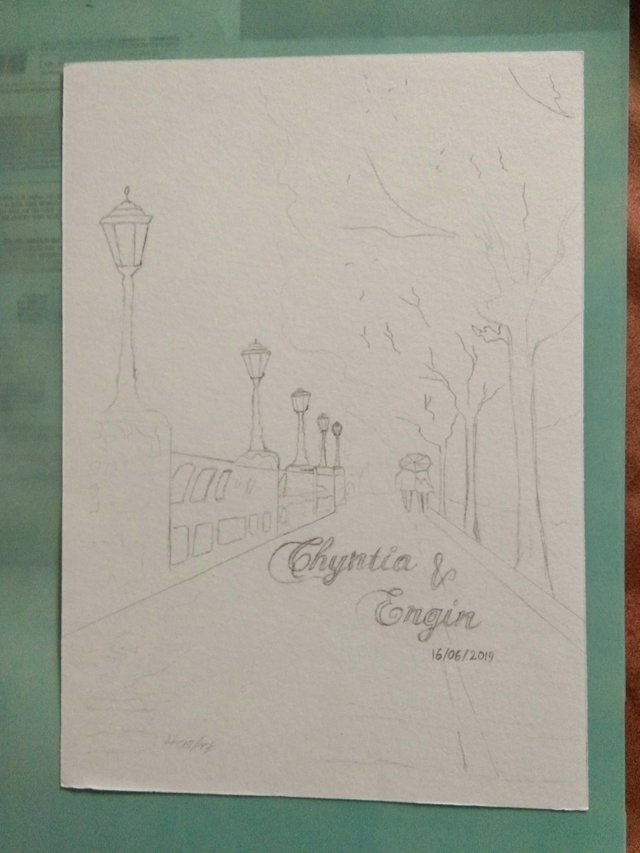 Like always I need a plan, start by drawing the sketch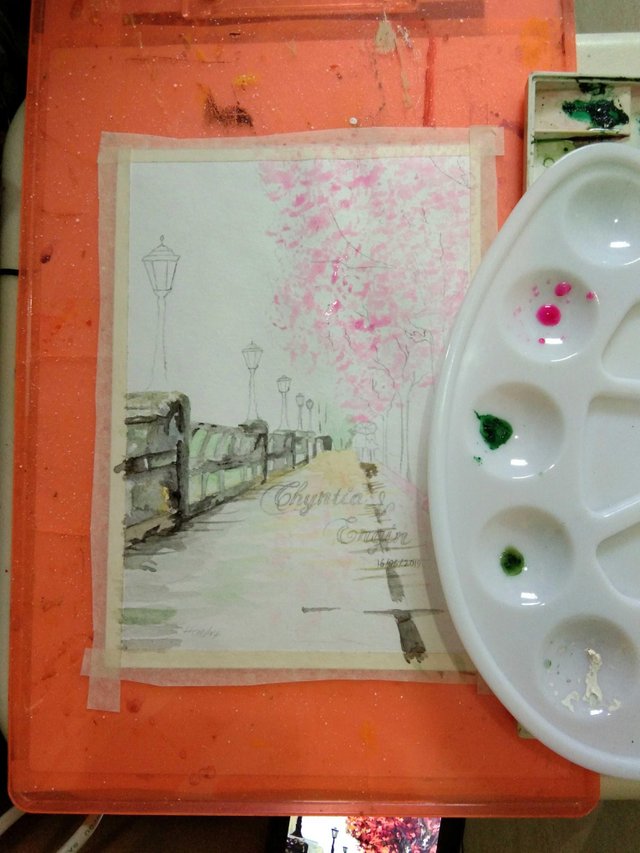 Then painting the first layer, watercolor should be transparent so be careful, if you keep changing and adding more and more colours you will make your painting look dirty.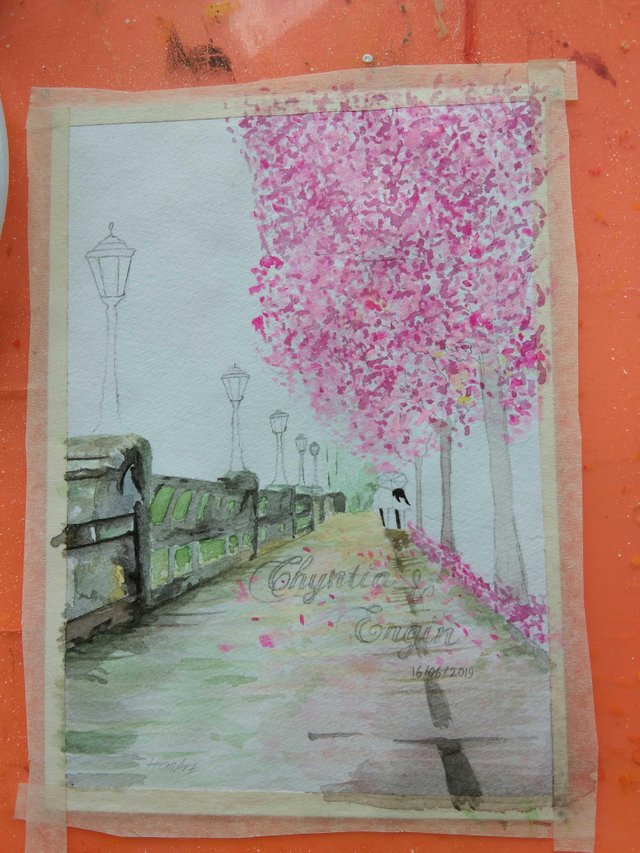 Second layer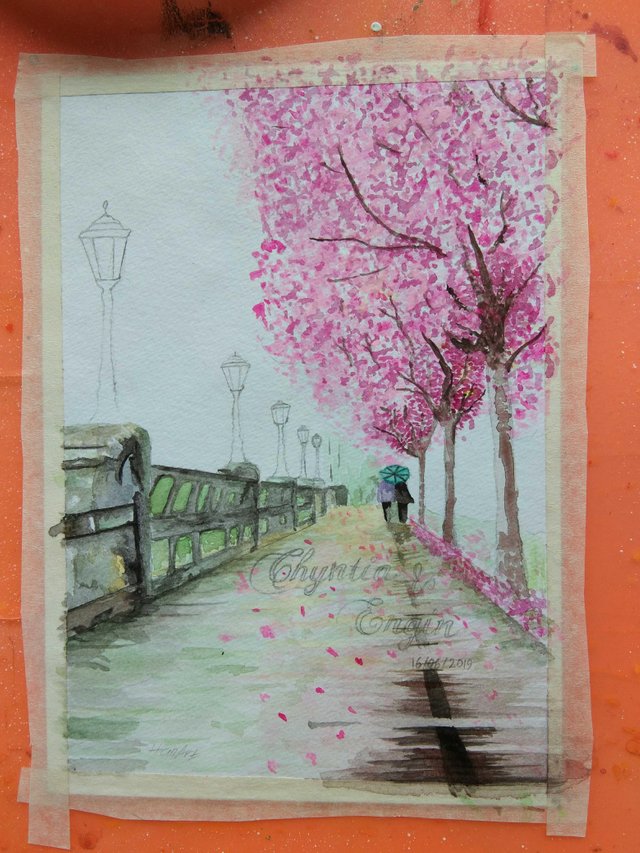 Third layer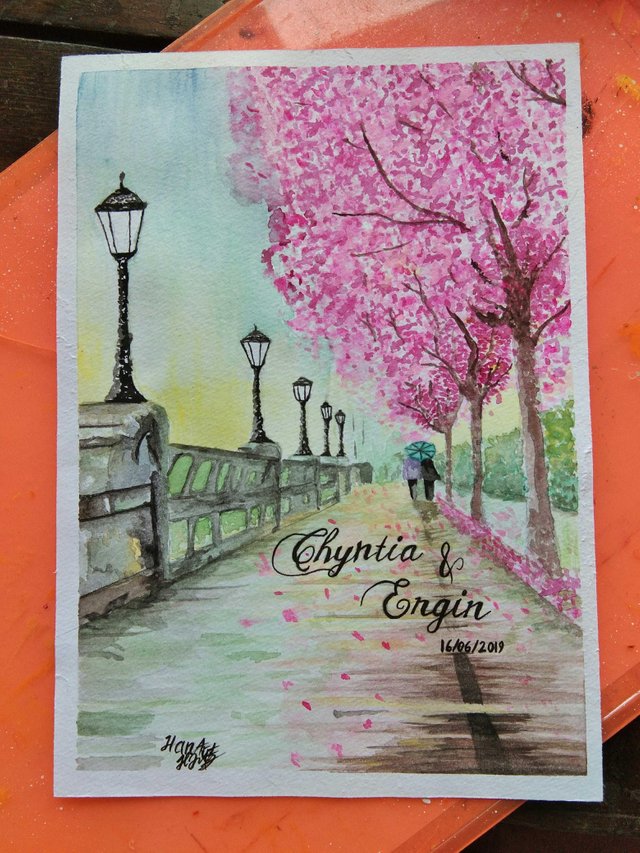 Last layer, and working on details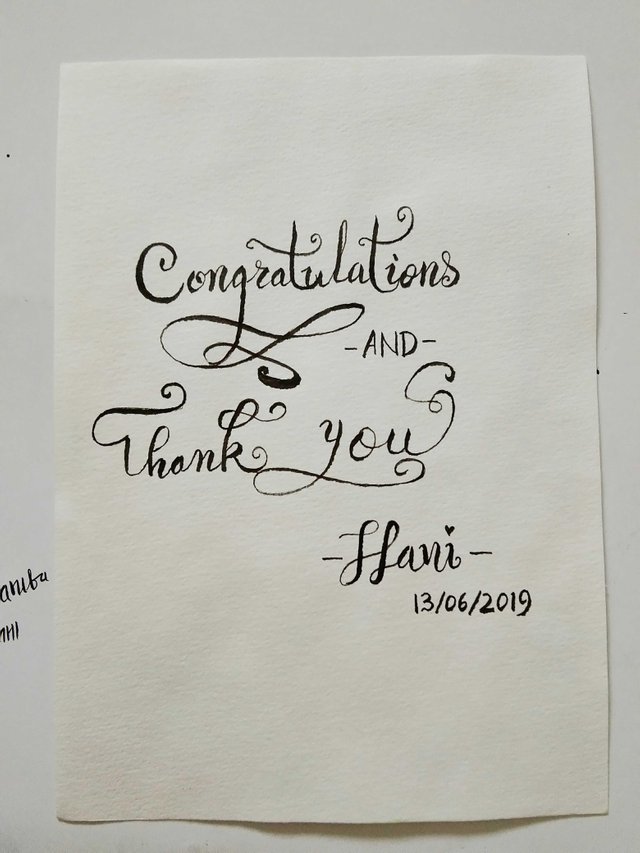 Lastly I write something on the back of this painting.
Note : I paint on the wrong side, and since I don't want to start it again I just continue painting on the wrong side, besides, I wonder what's the difference 😅
Well, that's all for today, see you ❤