Some colorful sharks....
Been a while since I have posted any art on here and have finally forced myself to stop being lazy and get back into it hahahaha. I have been working on a few new sticker designs and want to get some printed a little more professionally than I make at my house. I like these blue sharks I have been drawing lately and was thinking they would make the perfect test run, now I just have to pick which color to start with. Prob the hardest part to be honest :)
Here's a few shots of what I got so far, I post more about the final versions and what I come up with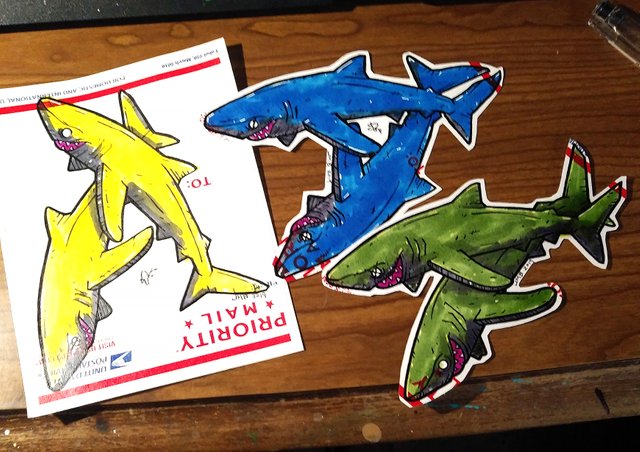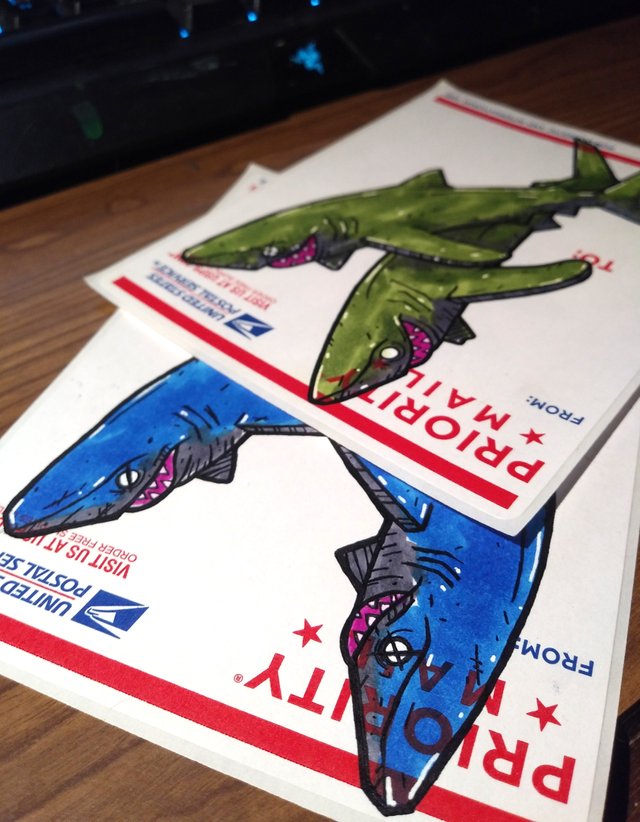 Here's what I got scanned in so far, gonna redraw them on better paper for the final versions...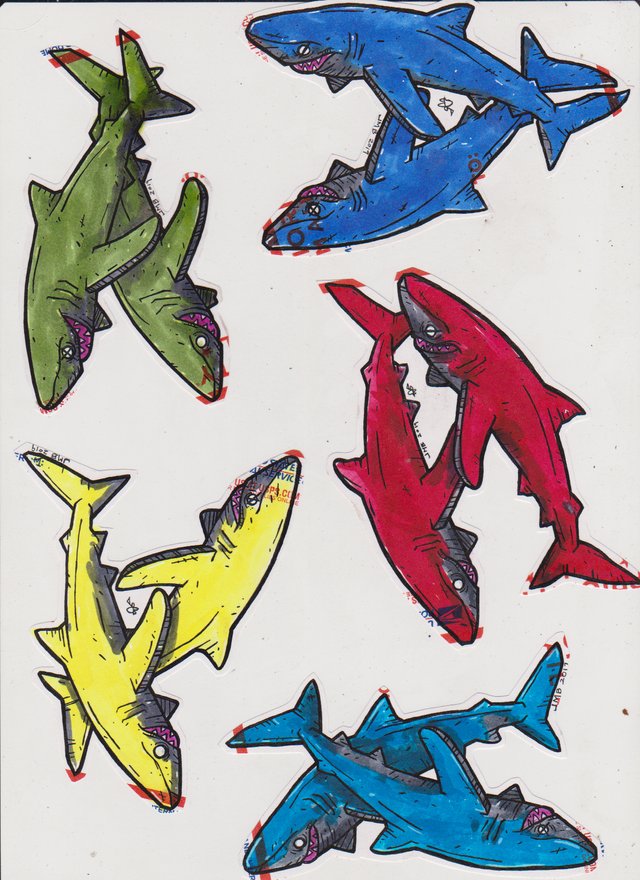 Thanks for checking out the arts..
Instagram: .instagram.com/cardboart