A few little bees...
Started working on a few mini canvas' I had lying around, and really liked how the "window" in the yarrow logo turned out, so I thought why not give it a go on these little guys. I really liked the bees on the little canvas and how they really popped for a small piece of art, so I decided to put them in a little sunset/sunrise scene. It was really fun to make this mess, not so much fun trying to ink those straight lines without a ruler hahahaha.
Acrylic and ink on canvas....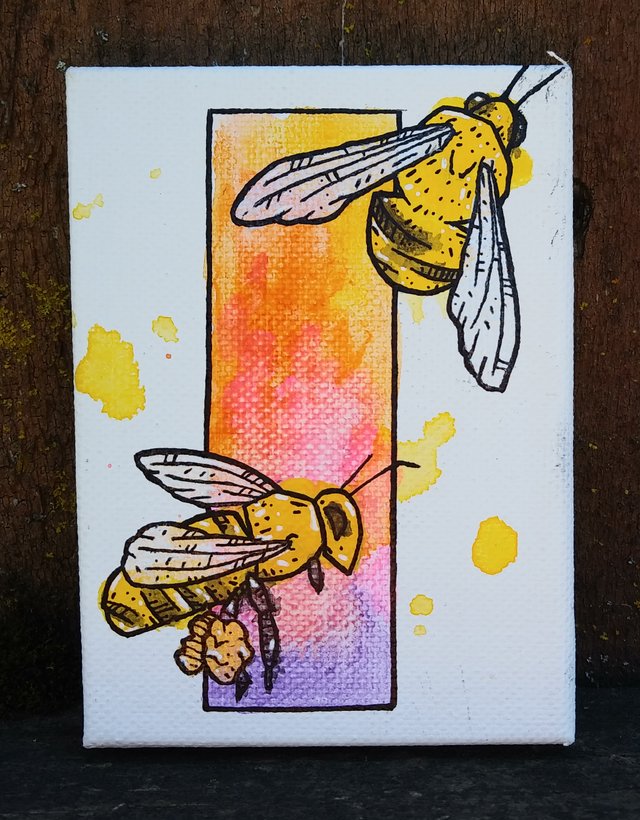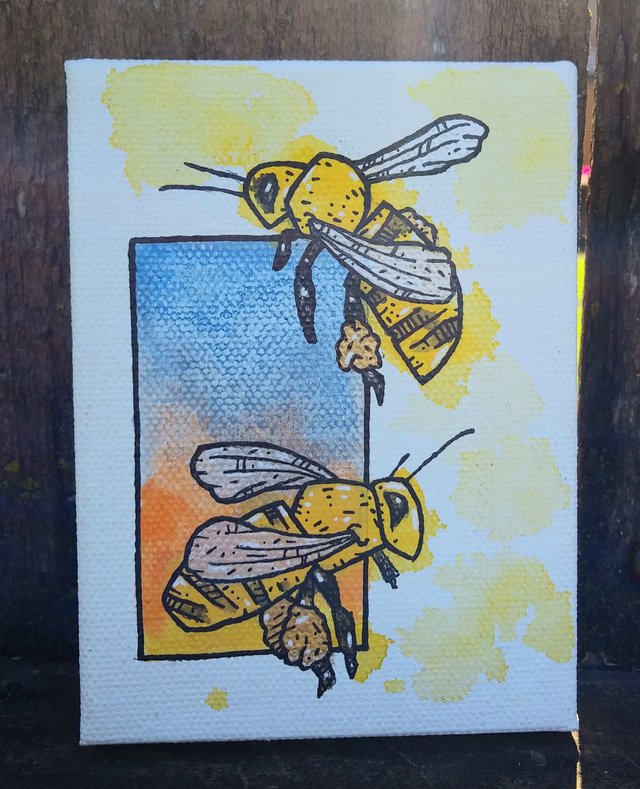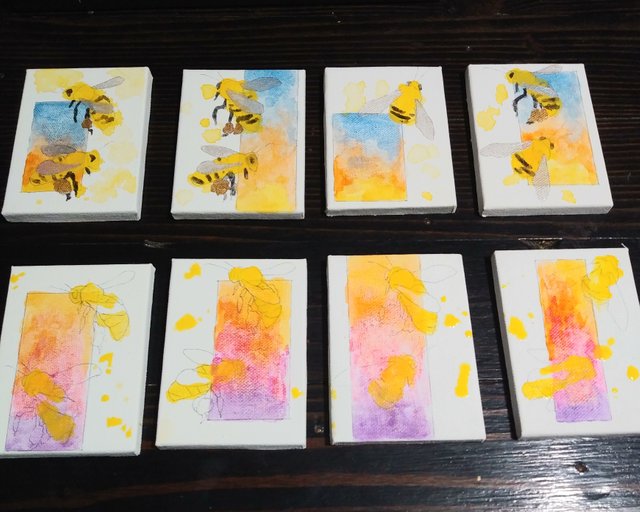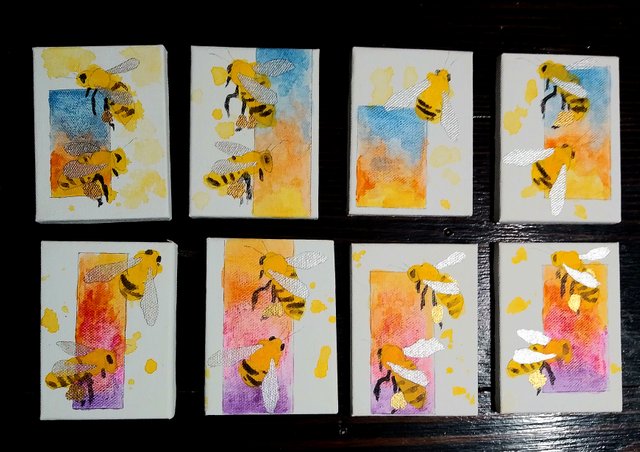 Thanks for stopping by...
Instagram: instagram.com/cardboart