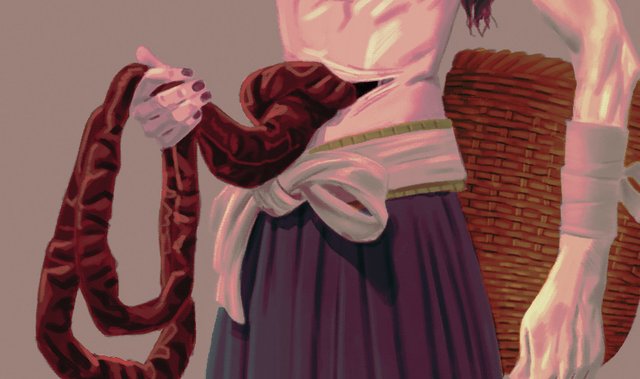 I've been developing a story in collaboration with someone else and needed to do a little diving into Mayan mythology for it. I found Mayan mythology to be really complicated, in part because so much of indigenous precolonial culture was destroyed. In addition to wildly varying regional differences in the descriptions of their pantheon, it can be really hard to pin down how the Mayans really perceived their gods. To that end, you have to give yourself quite a bit of leeway when it comes to designing the gods.
Here is my depiction of Hunhau, one of the underworld gods of Xibalba.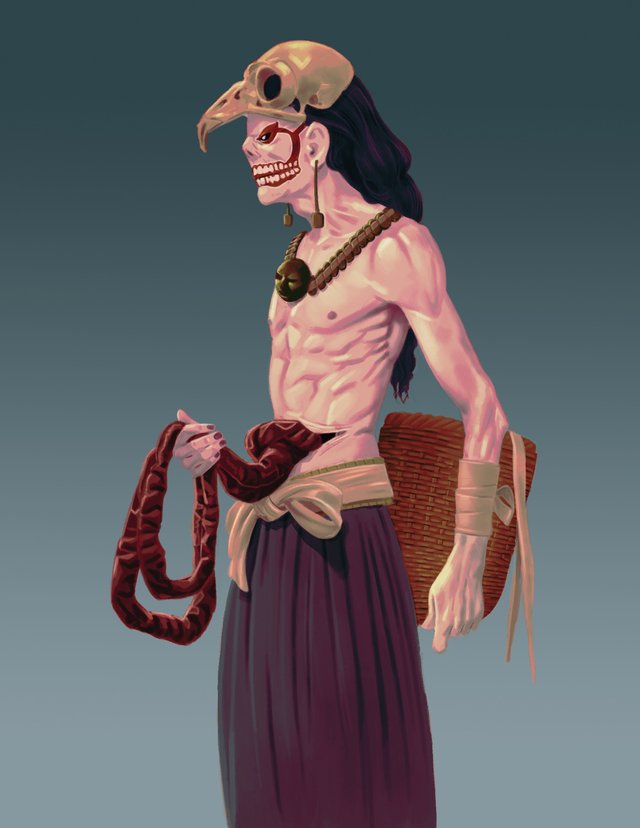 Lets take a look at how I put this together. First up are a couple sketches of which I used one to create this painting, we begin with a headshot of this character-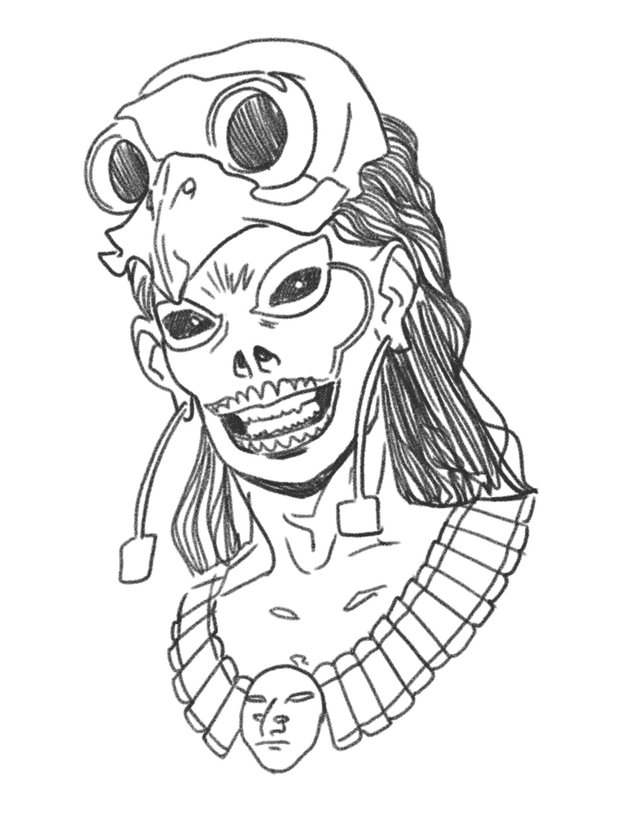 And second, I lay out the sketch for the piece-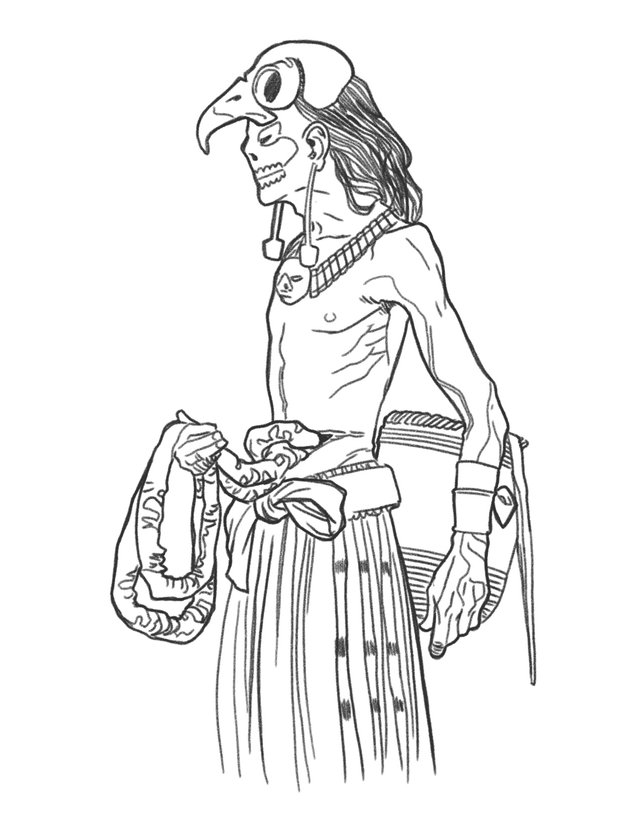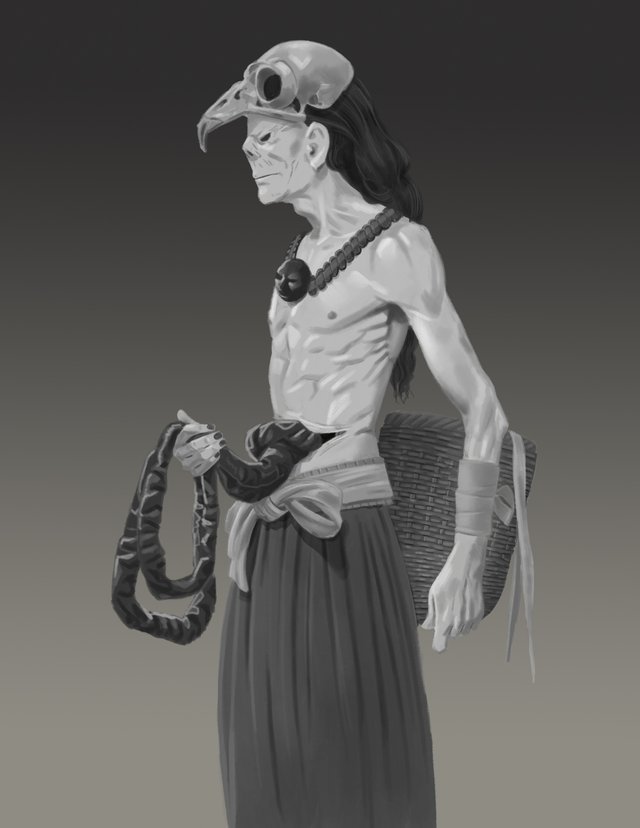 There's nothing tricky about this part, I set a background gradient and just painted all of this on one layer. As you can see, most of work that went into the piece happened at this stage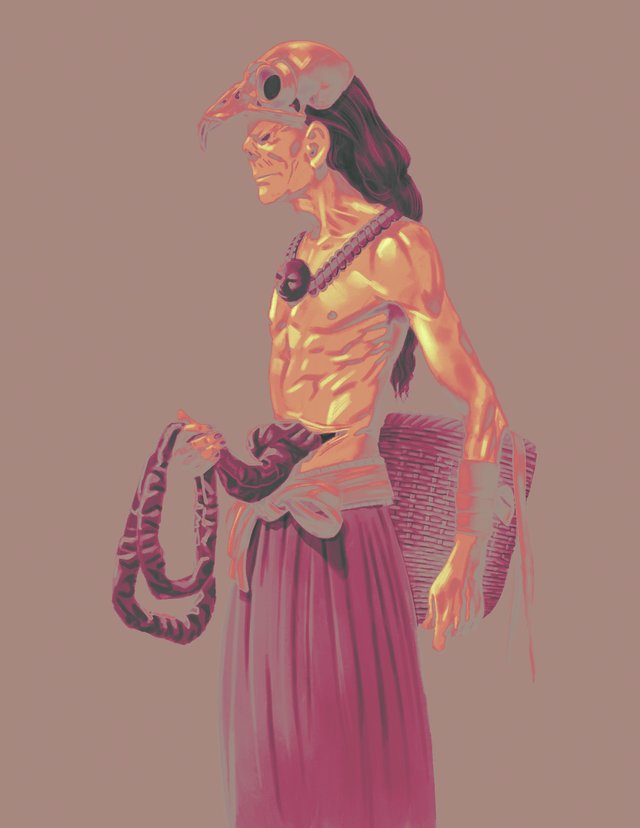 This is when I use a gradient map. I duplicate my painted layer and assign colors to values. As you can see I selected a light yellow for highlights, a mid light taupe for some places with some purples and orange close to it. After I get the look I want, I set the layer to color and drop to about 50% opacity. You can see the result immediately below.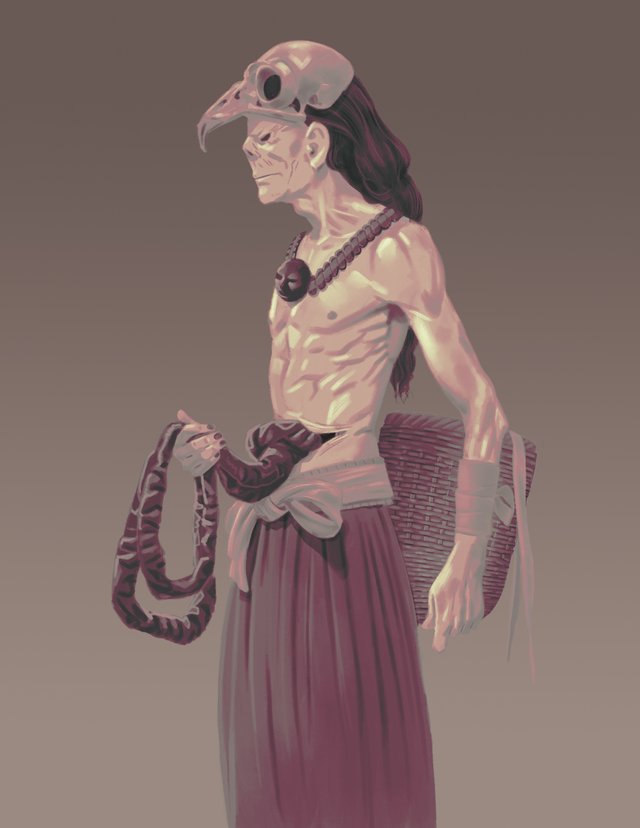 This is probably way more muted than you might expect at this stage, but we've got ways to go before we can go a little wild.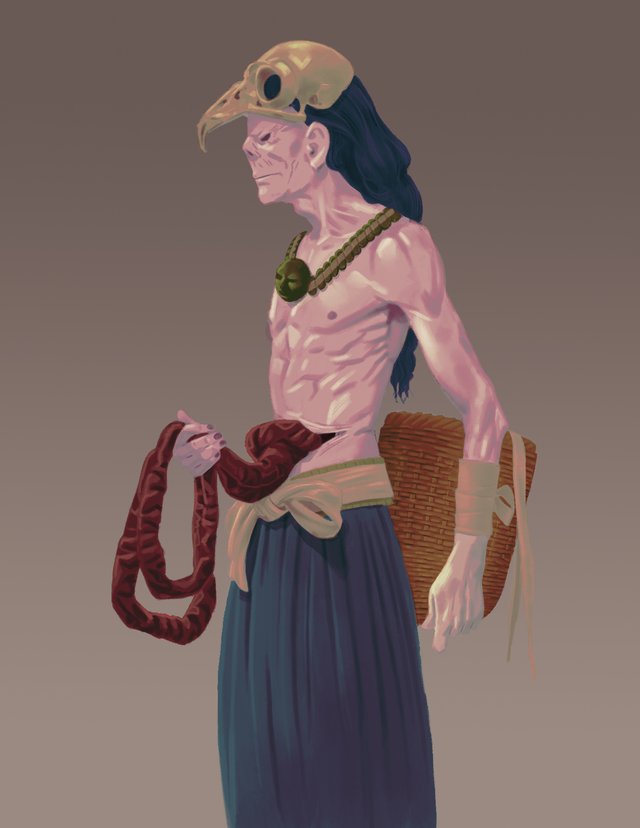 I add a layer and set it to multiply. I add flat colors on this layer. The colors need to be light for this to work.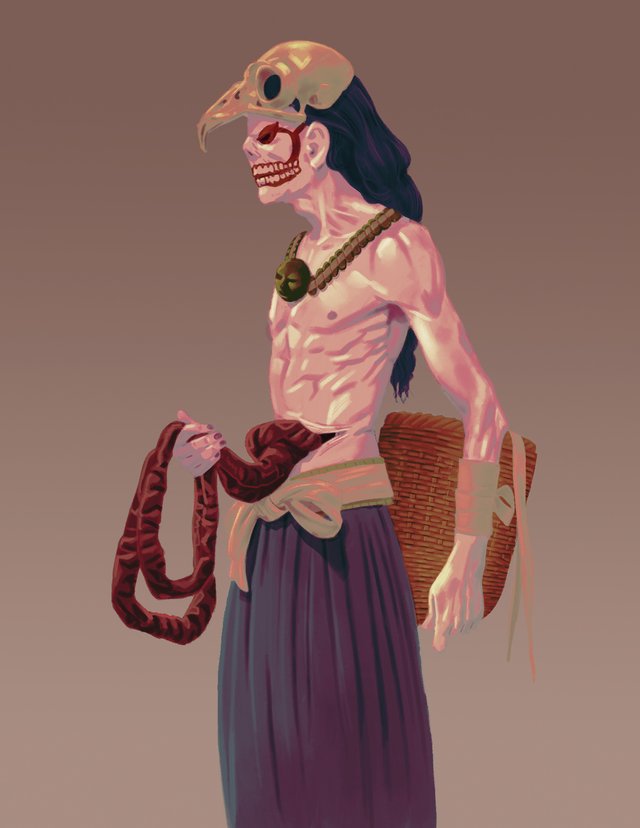 I've put two steps here to condense things a little. For his face markings, I added another multiply layer with colors on top. I then duplicated that same gradient map adjusted layer and put it up top and set it to hard light at around 40%. I dont have any particular hard set opacity percentages; I just go with whatever I'm feeling at the moment.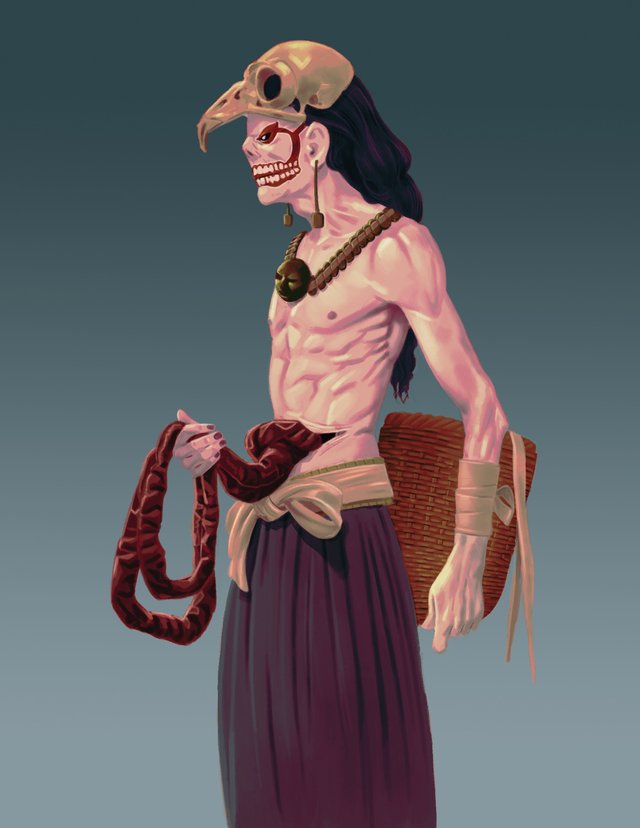 There's a small step here where I use an adjustment layer to color the background and just use a mask to only color where I want it to. After that, I add one more layer where I paint highlights and adjustments wherever I think I need them
And, there you have it, my original interpretation of one of the Mayan death gods! It was a challenging task as information and knowledge about Mayan mythology can be scarce if compared to other more well known pantheons, but I enjoyed this project as I could come up with my own design for them.
I do look forward to going somewhere with the development of this project so stay tuned!