A glimpse of the continuing work in progress.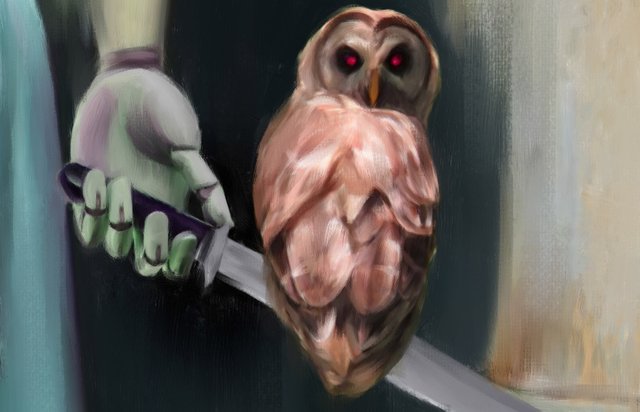 And just a sliver more: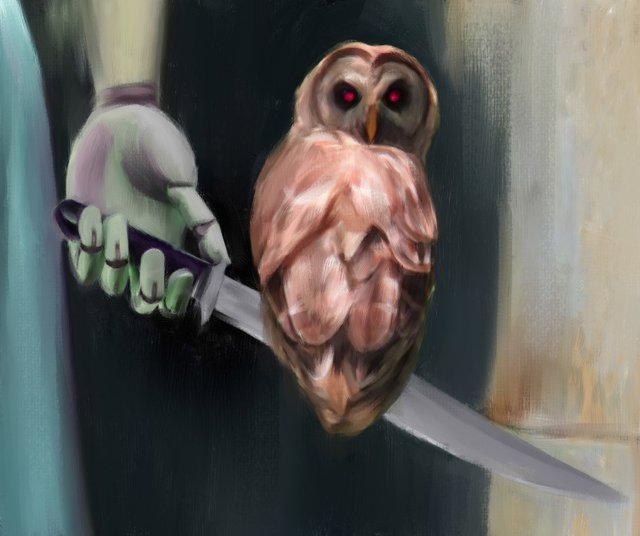 A bit of the rough sketch of this section I'm sharing.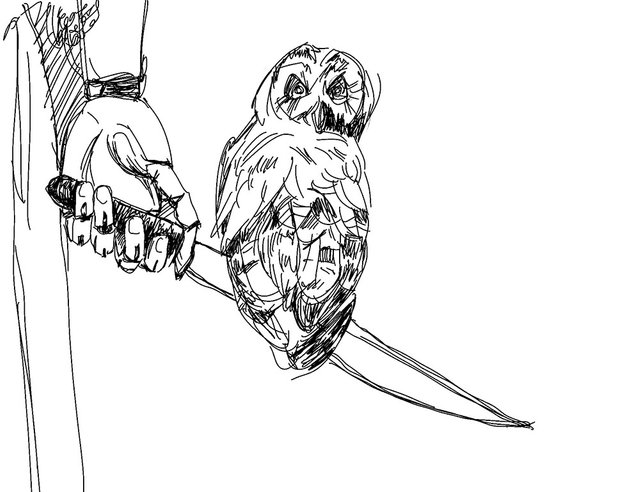 And a refresher of some of the other sections of this painting that I have shared, so you can begin to puzzle it together.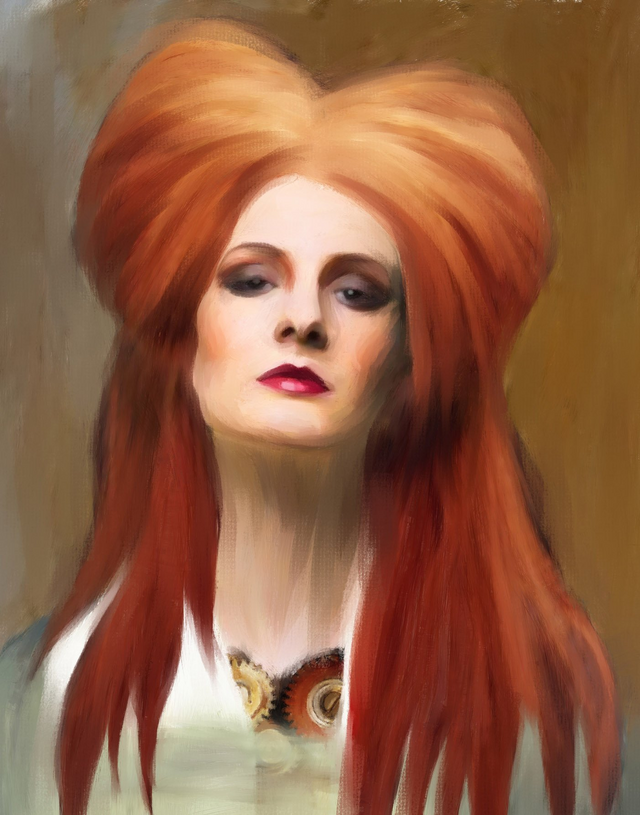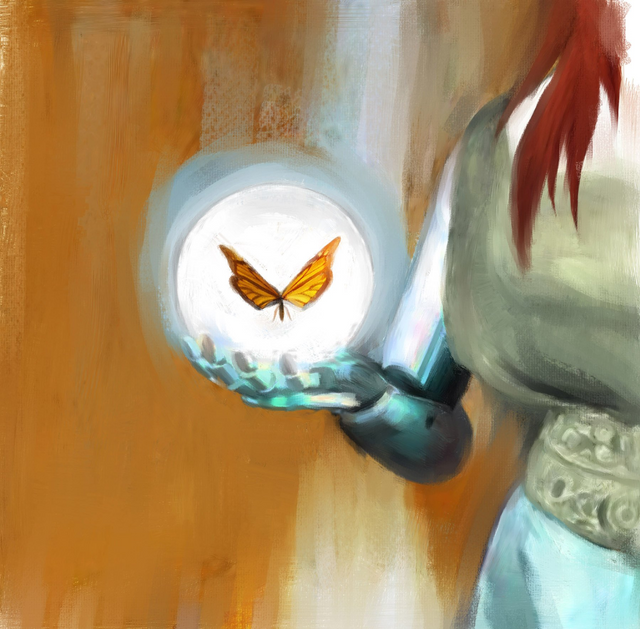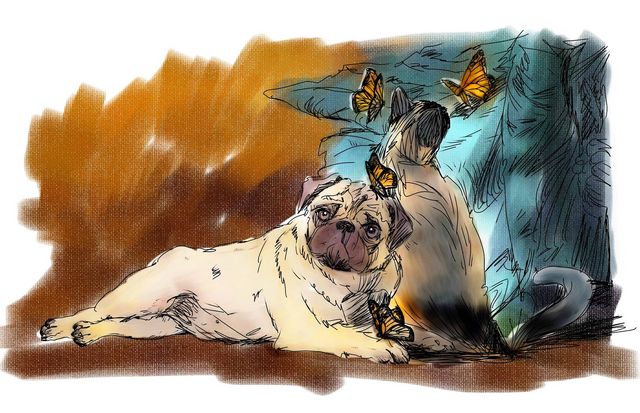 I really enjoy sharing my larger work in this revealing way.
It allows me to focus on a section of a bigger piece, which can take some time, but to allow me to engage with it in a way that seems very Steemit specific. It gives one's a mean to feel that a hard day's labour can still be shared, even if it still is only a small piece in a larger puzzle.
I draw and sketch everyday.
And that includes me feeling that one of those 'sketches' must at least have the 'feel' of a finished piece. So, when I spend my daily art time on a larger piece like this, I feel sharing that bit is not entirely a finished piece, but has the feeling that it surely could be seen that way. So, I am careful to frame the bit of the larger piece in a way that makes it have that 'stand alone' look, at least to me.
I mean art is subjective, I suppose, and one could say a piece is never done.
But, I learned a while back that to labour over a piece is fine and good, but that if approached with a new view of those layers as little 'separate' works, one can feel productive and give a good 'finish' to the day.
I think I have mentioned before that part of each of my day is spent unplugged.
This is part of my Art schedule in that I give over a good section of my morning onward to work and creation to a finished piece for the day. However, when that time arrives allotted by me for the 'unplugging', I find my work is more enriched for the daily reward.
It has the sound of a sci-fi plot line to it: The Great Unplugging!
But it does, indeed, feed me artistically. That is to say, during the 'unplugging' I may still sketch or doodle, if the mood hits (with pencil/pen and journal of course) but if I do not, then I feel no guilt nor pressure. Maybe it is the Puritan in me to work first play later, though I'm not sure the Puritan's played all that much, so maybe it's a mix of my cultures.
I've always liked the saying "Make Hay when the sun shines".
There is a lot of peace of mind and enjoyment in the result of that action.
Do you schedule your day or even your life, or are you a 'fly by the seat of your pants' sort of person.
In creative endeavours do you feel a schedule or list is beneficial or does it hamper your creative spirit?
I'd be curious to see what you answer to these questions.
If you like my work by all means upvote, resteem, and comment. I always appreciate comments.
---
And check out my other posts.
---
Copyright @donnadavisart - All Rights Reserved