Need Feedback on Learning to Paint!
This week I'm soliciting honest feedback from the #NeedleworkMonday crew. I've been making myself miserable painting, re-painting, and then painting again the same sections of this lamp base. I've completely lost perspective.
Before and After Base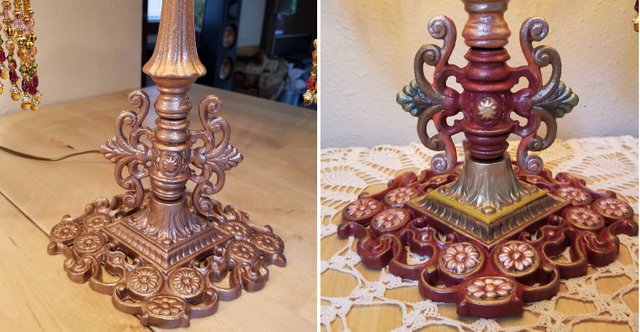 So, here is the before-and-after of a lamp base from shade you have already seen called "English Rose". I noticed from the analytic console on my website that this lamps was not catching anyone's attention. I'm not sure why..could be the strange shade shape, could be the bulky applique. So I decided to try my unskilled hand at painting the base, to see if that made the lamp any more attractive to prospective customers.
Here is the base, all painted (a thousand times over), with no shade or beads for context.
Before and After Full Lamp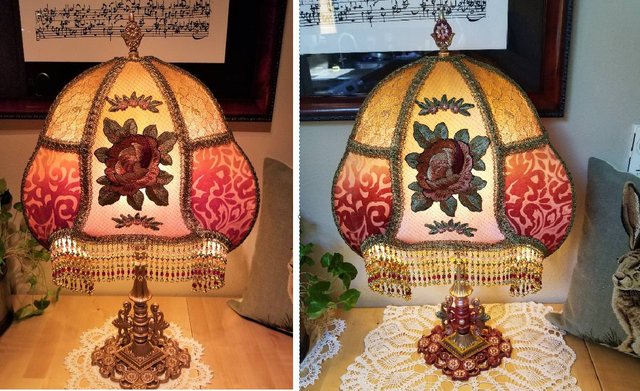 Here is the before-and-after with the full lamp, for context. As you can see, I painted finial (top piece) to match the base. Tell me in all honesty, did I nail it or did I fail it? What could be done differently to make it harmonize better?
I really need your honest feedback. This is the third lamp base I have ever painted and it is by far the most challenging. The thing is massive!


Getting to You All
I realize that for many of you, it is already Tuesday by the time I get my #NeedleworkMonday post made on Monday nights. I promise I will get to all of your posts but I will need a few days to do it, so please be patient with me. My new job has me running like crazy and I'm still trying to get ready for the Steampunk Festival in two weeks.
Follow my FaceBook shenanigans here.
Follow my Instagram tomfoolery here.
Look how Twitterpated I am here.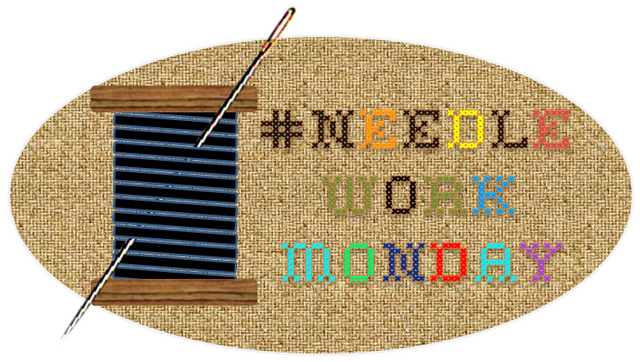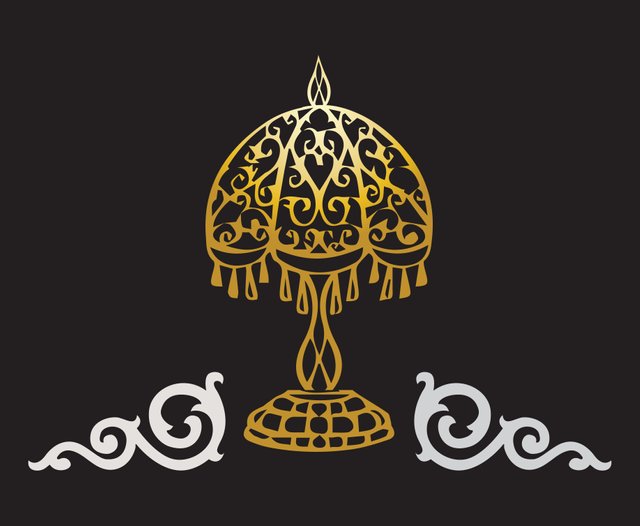 All images © @crystalize.