Antique Lamp Restoration with Handmade Shade
Well I finally finished my antique lamp restoration and I think it turned out amazing! It is a cultural dazzler.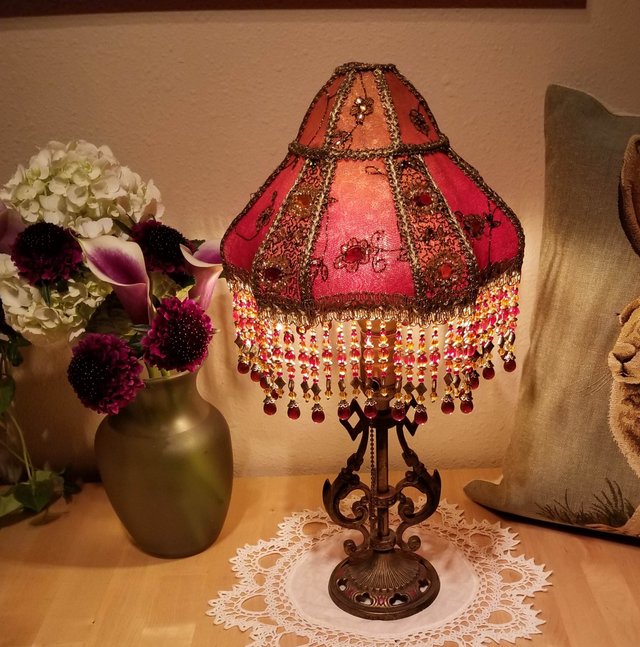 You may remember my post from two weeks ago where I put the antique Indian sari on the fantastic "Mini Turban" frame. Well, here it is in its final glory!
!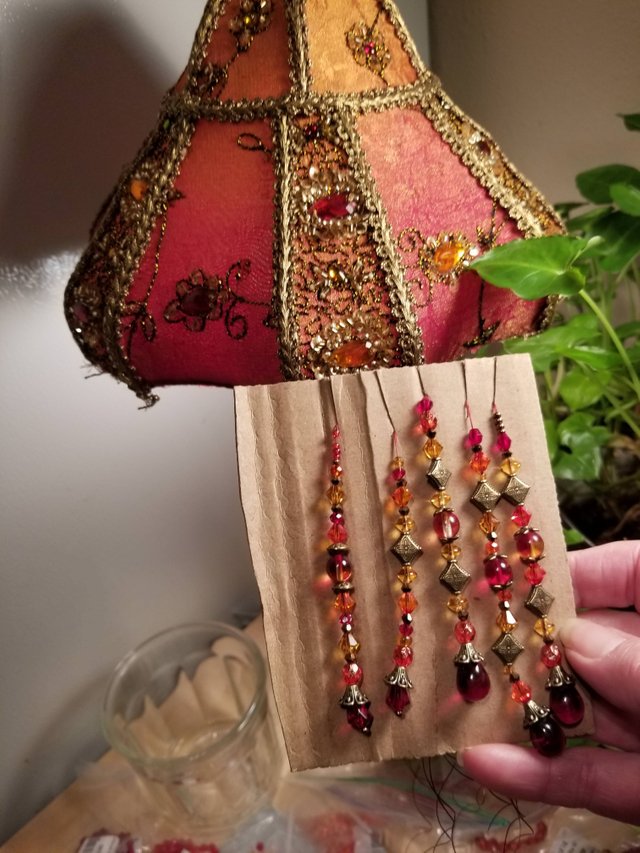 Ahhh..the beads. You all know how I feel about making a master bead strand--it is painstaking and filled with crazy-making frustration. My tribulations this time included:
Not having the right color and size of beads to get started
Driving two hours to the biggest bead store in the world and burning a paycheck
Sewing at least 25 strands on before I realized the need for alternating strands
Freaking out that I did not buy enough of a very important bead, only to be exactly ONE bead short. I found an undetectable replacement.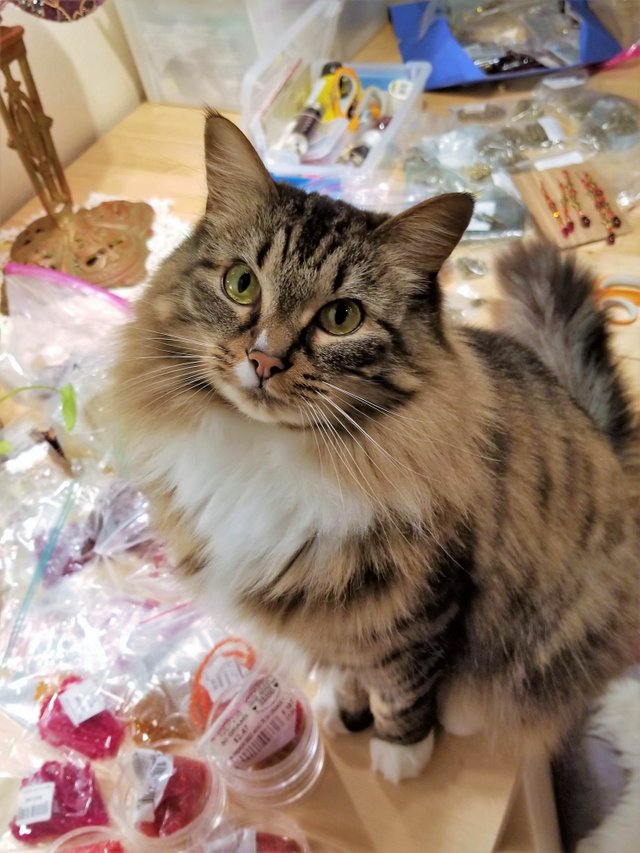 As always, Dax was there to help bring me in off the ledge. Here she is surveying all of the vintage Venetian seed beads that I purchased. Look at that face...so cute!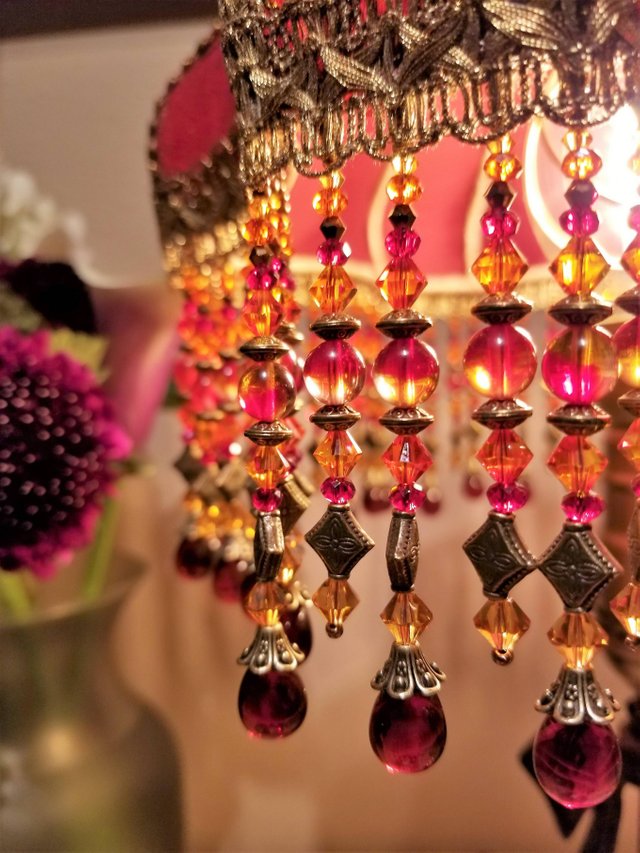 Here's how the beads finally ended up looking after Dax told me to get my shit together, quit complaining and get back to work. In total, the shade contains 72 hand-strung stands, and 1,152 pieces. I just LOVE the garnet drops on the ends, which I found hidden in the "vintage" section of the bead store. You won't see these anywhere else because I bought them all. Muah ha ha ha haaaaa!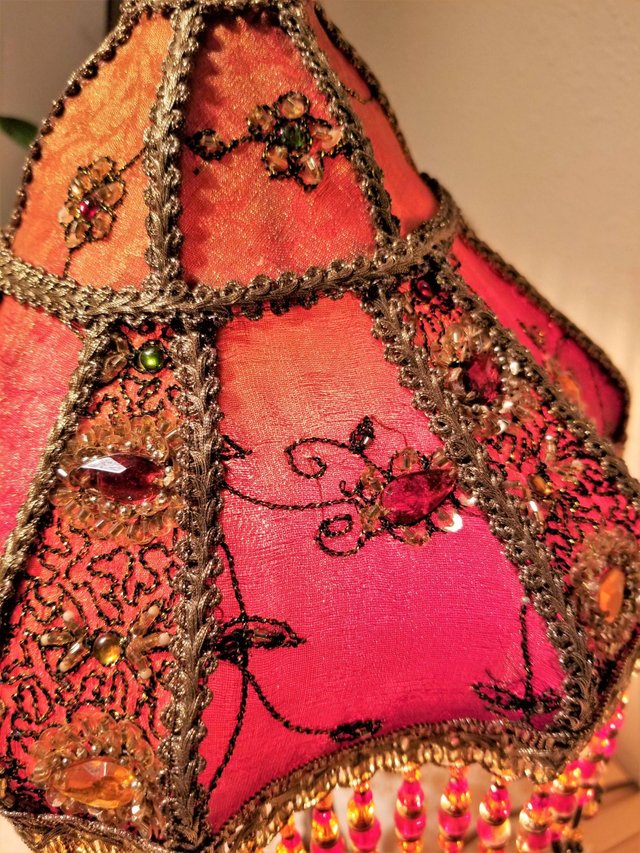 A close-up of that gorgeous antique silk sari with all of its lovely embroidery, sequins, hand beading, and jewels. Notice the delicate jacquard pattern in the fabric, with gold thread highlights? So pretty!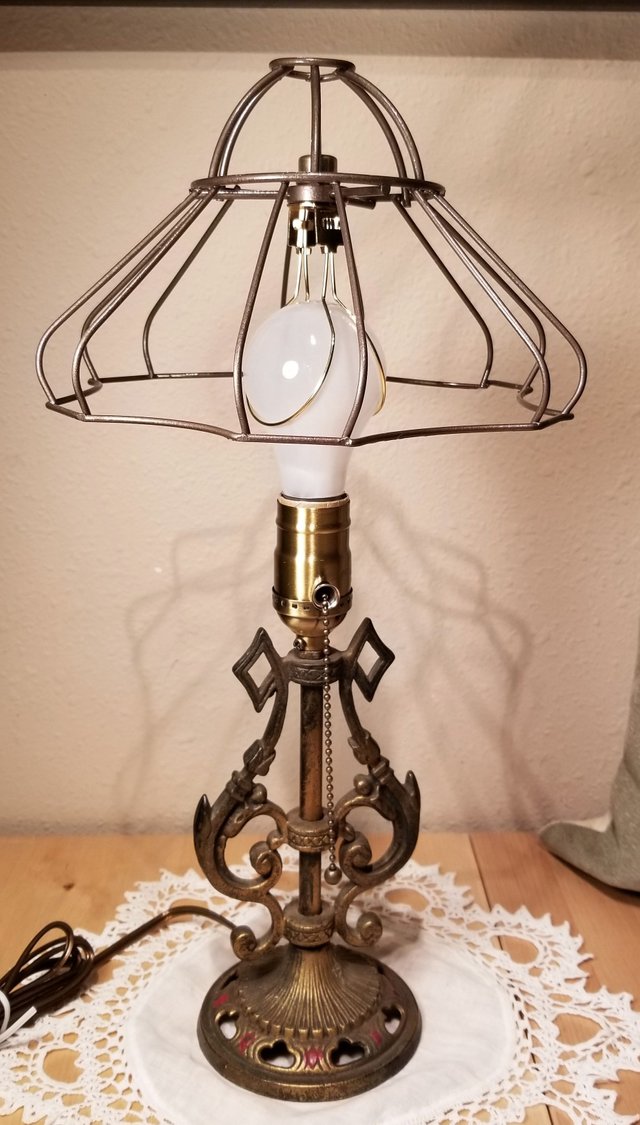 Just for fun, here's a "before" shot of the lamp. Heh...I remember that day.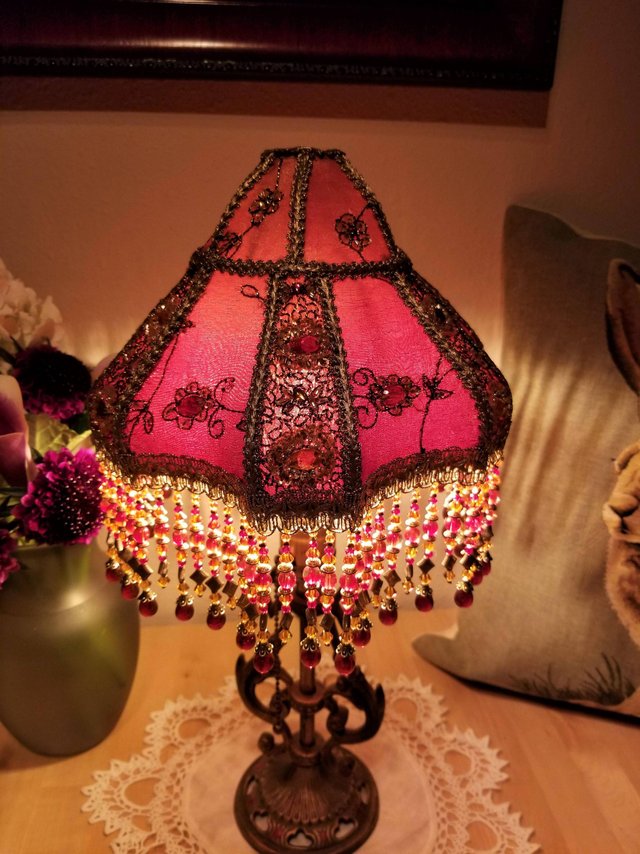 And here's the finished lamp, all lit up and glowing. The jewels on the sari are translucent, and you can see light shining through them. Very cool effect! For the finish, I used two different antique metal trims shipped over from Amsterdam. With regard to the base, I decided not to paint it. I loved the dark patina of the original finish, and the haphazard paint it came with---gives it that insanely authentic antique look!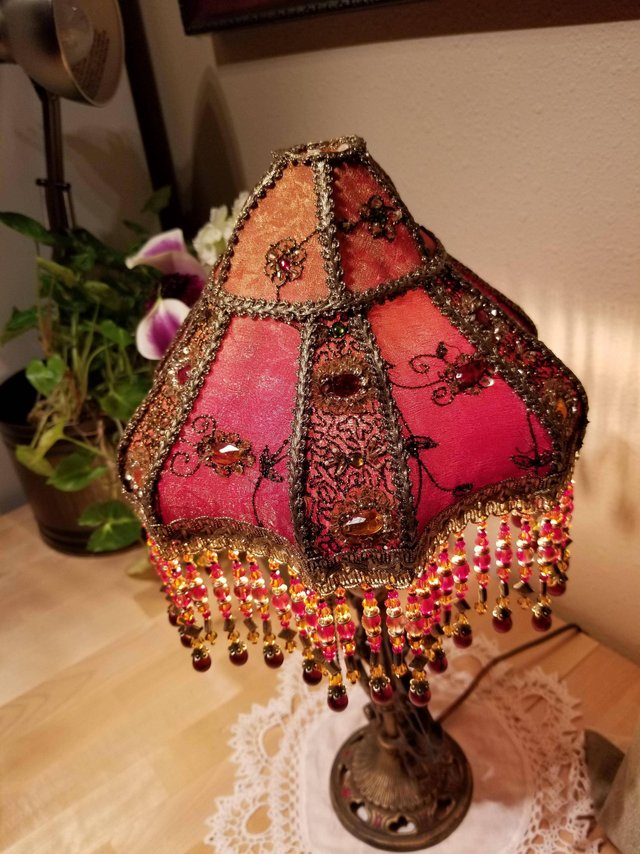 One more picture, just because this one turned out so gol'darned pretty!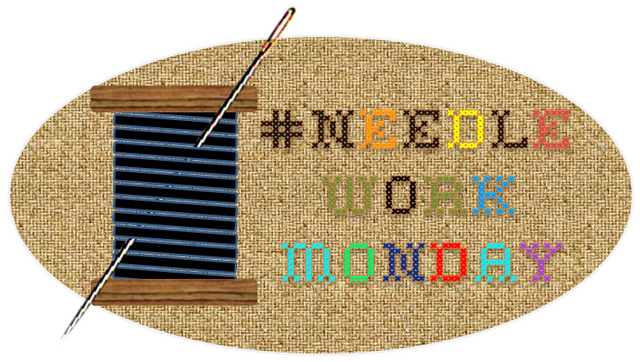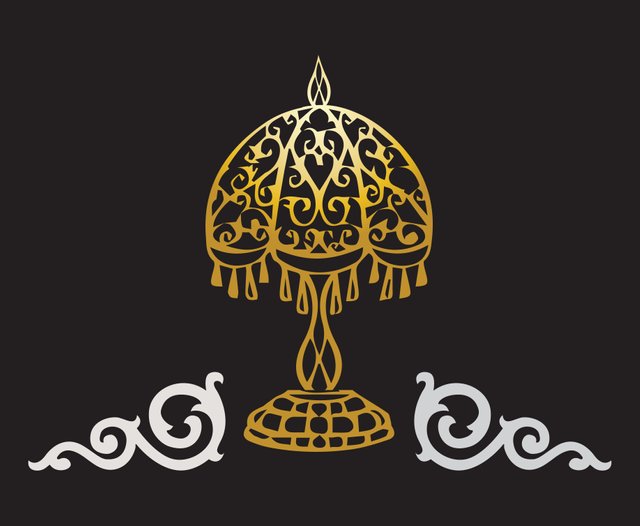 All images © @crytalize.