Newest In-Work Lamp - NeedleworkMonday
This week, I'm midway through culturally stylized antique lamp restoration project!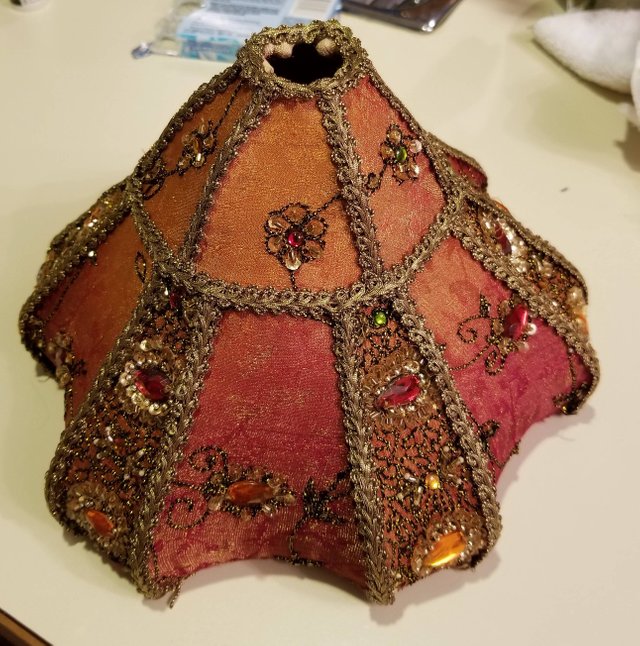 Current Project
Well, I decided to "get my India on". This little shade goes with the below noted lamp that I showed you last week. The shade is a dodecagon shape and it's called "Mini Turban". As you can see, I'm nearly done with the shade--all but the hard part, which is the bead work.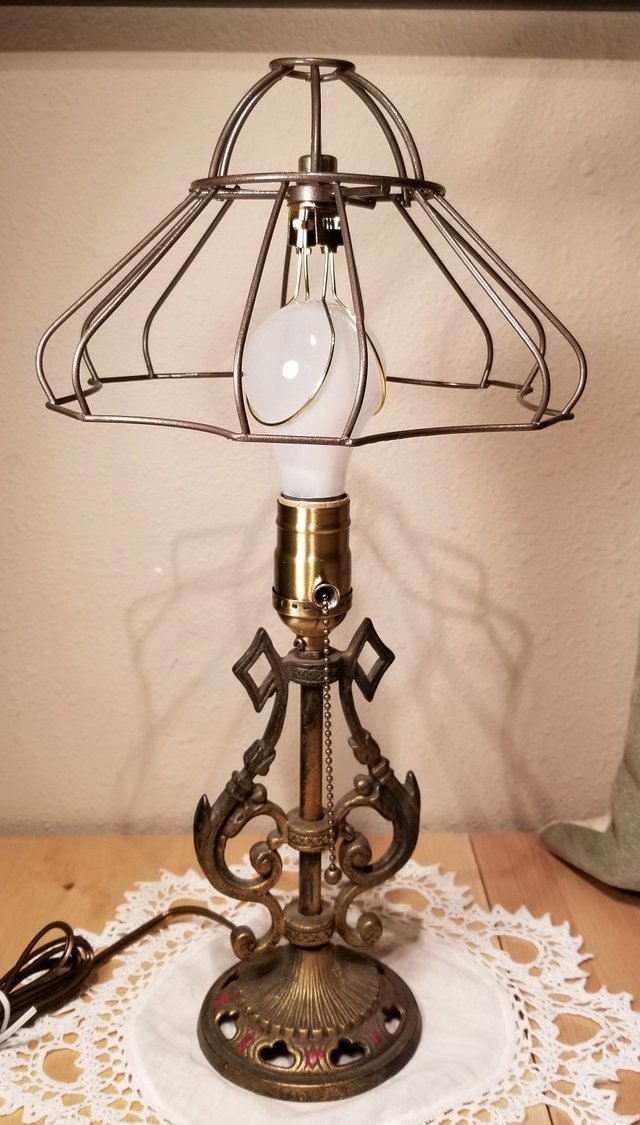 Here's the antique lamp base that the shade will eventually rest upon. I have never seen anything like it before. No markings on it at all, and I honestly cannot tell what style it emulates. But it's pretty cool, and I thought that the "Mini Turban" shade was perfect for it. I love how the shade shape is the same as the cut-outs at the bottom of the lamp base.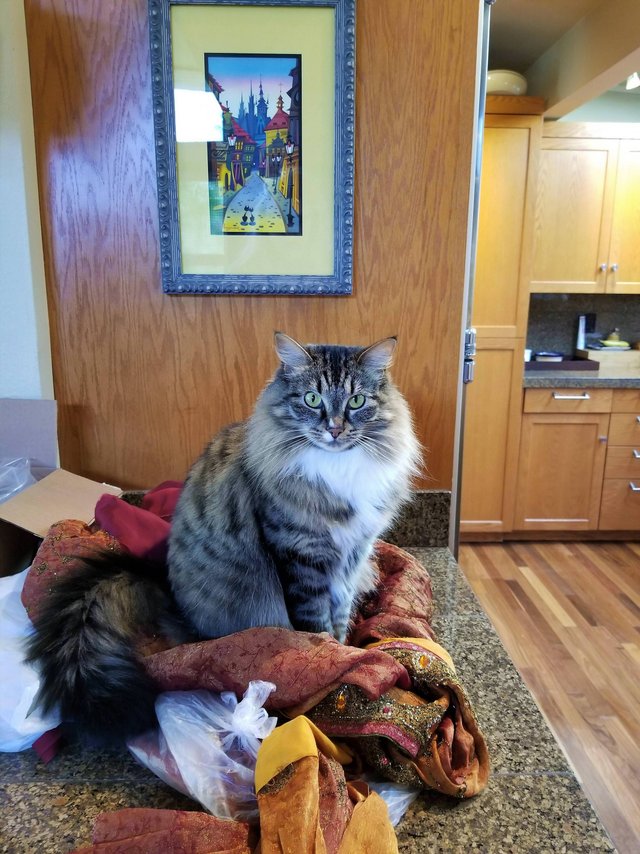 Last year, I ordered an antique Sari directly from India. This one arrived from New Delhi and blew my mind. The fabric is a silk and metallic blend jacquard with sequins and glass beads, all hand-sewn. Here's Dax acting as a paperweight upon my Sari just in case gale-force winds should blow through the kitchen.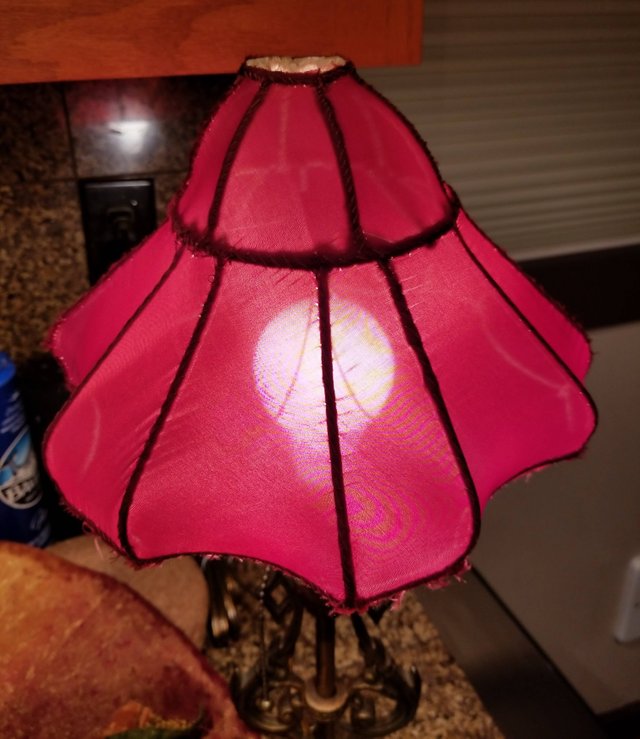 For the lining, I selected a nice dark rayon. But it was paper thin. I put the Sari fabric over it, and it was paper thin. No matter what I did, I could see the bulb. I needed a layer of silk between the lining and the Sari.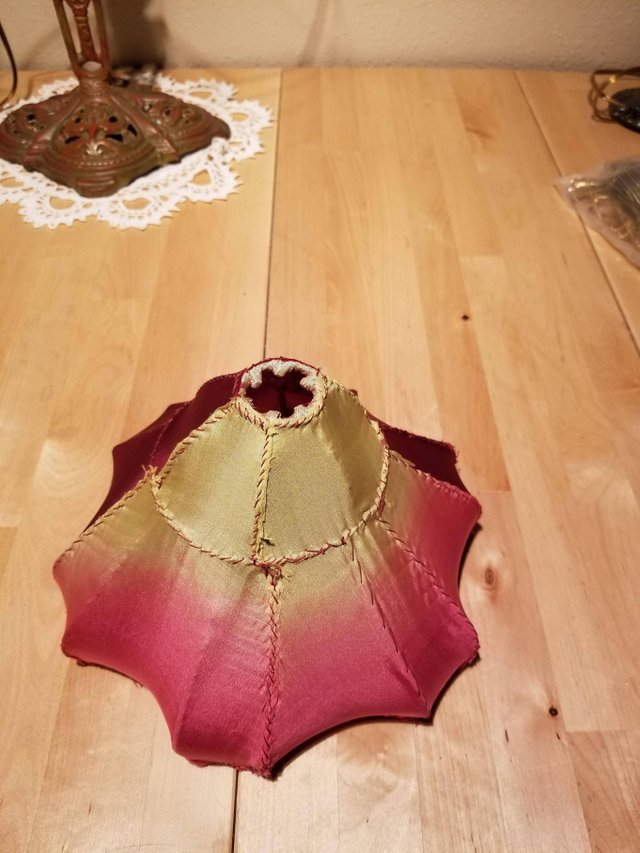 Here's where things get interesting. I wanted a fade from light to dark on the shade. So, I used some leftover hand-dyed silk that faded from lemon to raspberry. Here's the silk halfway sewn onto the dark lining.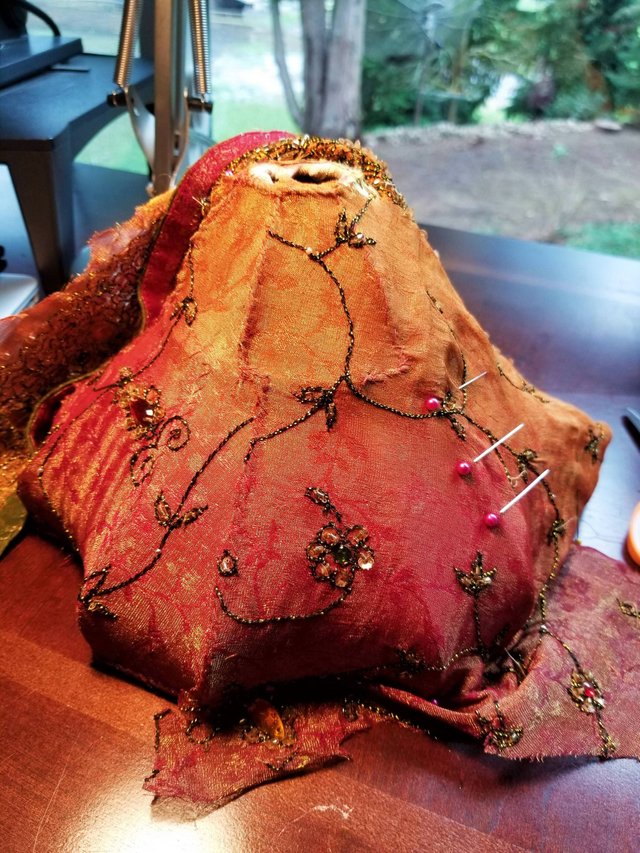 Soooo...I got busy sewing the Sari fabric onto the frame. I finished it. Yaay! I even started putting the trim on. Then I changed my mind.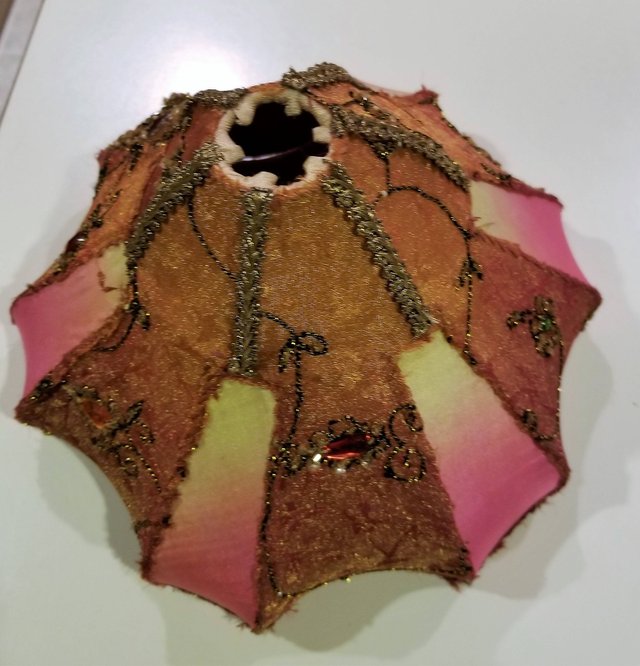 I went back and cut the fabric off every other panel. This was no small decision because it took me eight hours to sew it all on after trimming and positioning.
But it was the right choice, since the Sari trim looks so cool on the side panels. I was so curious to see how it looked with light shining through. See headliner photo for post trim application. More to come on this one!!
Last Week's Project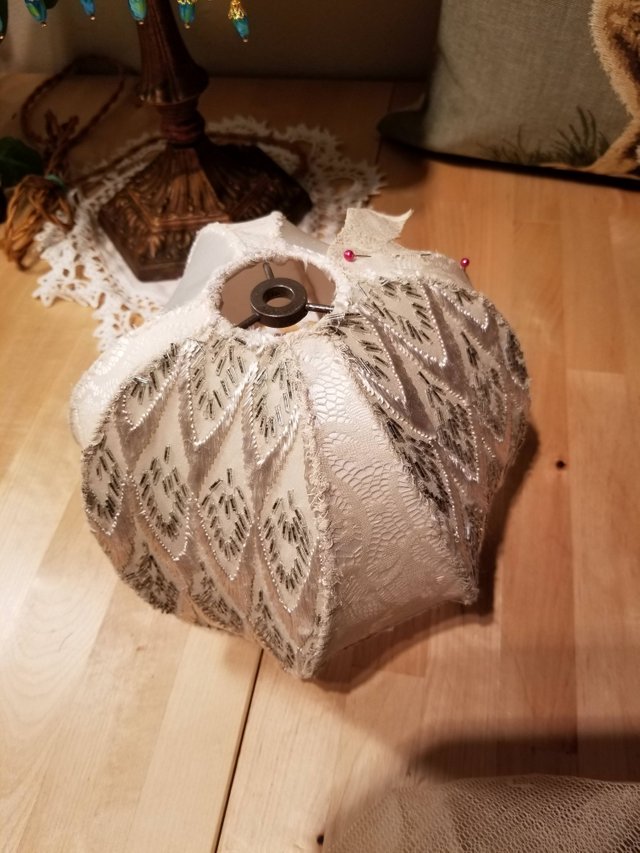 Remember this one? Yep, you guessed it....I'm still waiting for the beads to arrive from Belgium. Once they arrive, I'll be beading until I'm bug-eyed. I still haven't figured out what trim I want to use on this one but I'm hoping the beads will give me a clue. So, more to come on this one, too!
Newest Project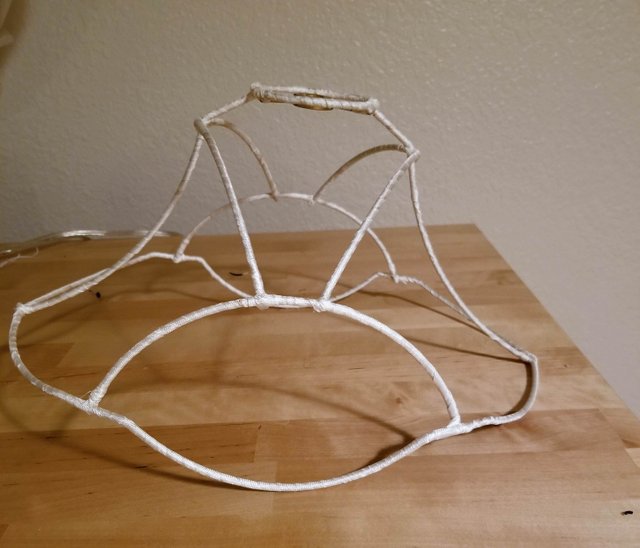 I started a new project! This shade frame is called "Napoleon". I have an antique lamp base that goes prefect with it. I've already hand-dyed the fabric and picked-out the laces that I will use. This one is going to be a stunner!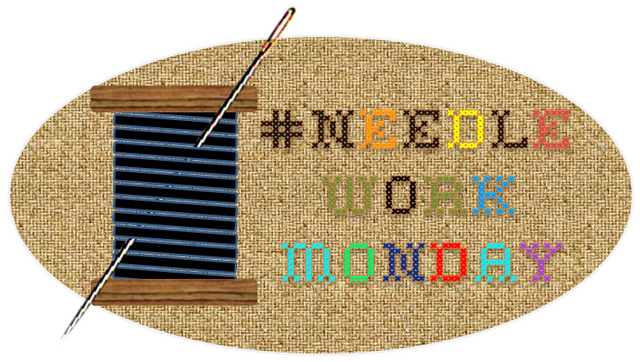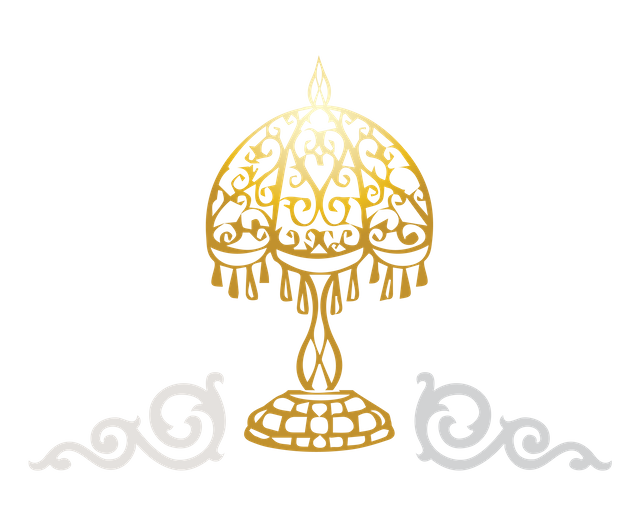 All images © @crytalize.