Finally, my shoe art is completed! It took me a long time to finish it because I was preoccupied with other things and life in general. And recently the family - my husband and the children were sick. I am still unwell though with coughing and irritated throat. I hate this kind of sickness. I knew it will linger for weeks until the nasty virus goes away by itself. The last time I had this, it lingered for a couple of months.
So back to the shoes.
I wanted to do this for quite some time but I di not get around to it until recently. This year I wanted to focus on discovering and trying different styles of art and I do not want to limit myself to just drawing or painting on paper. Quite a number of people have asked whether I ever want to work on canvasses. Yes, I do but I do not have the space or a proper place to work because I live in a small apartment. But it is definitely something I must do in the future along with trying my hands at using other media like digital.
Here is the completed shoe art...
Interested to try something similar? Well, this is pretty easy to do and anyone can do this. Here are some tips to consider before you start.
1) Buy an inexpensive pair of white canvas shoes. I used a pair of white school shoes.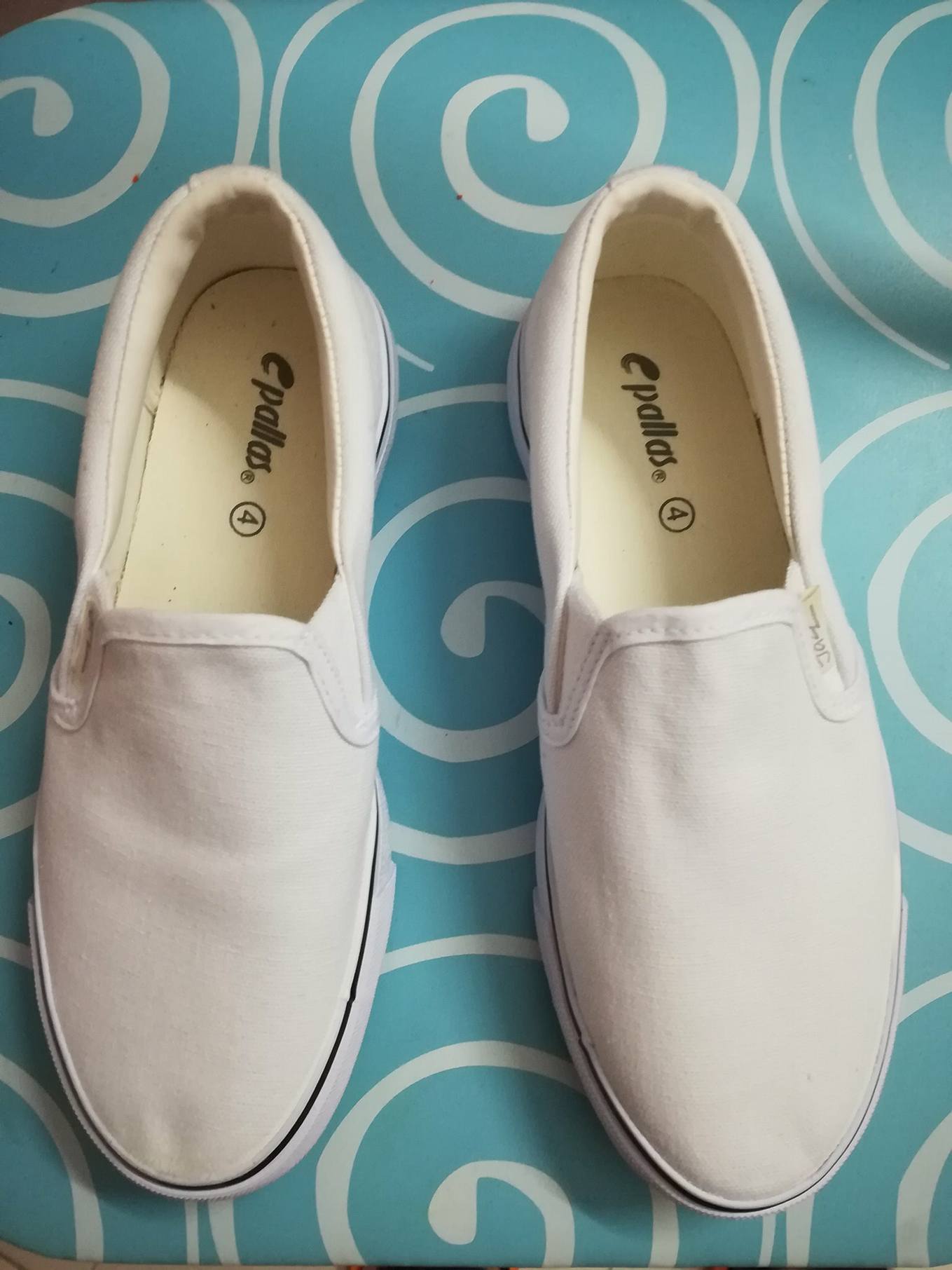 2) You can use fabric markers if you want but I used permanent markers. I am not sure if permanent markers will stay vivid longer like fabric markers but I guess they should last longer with proper care.
3) Draw your design using pencil first. And later use a black fine liner/ballpoint to outline the drawing.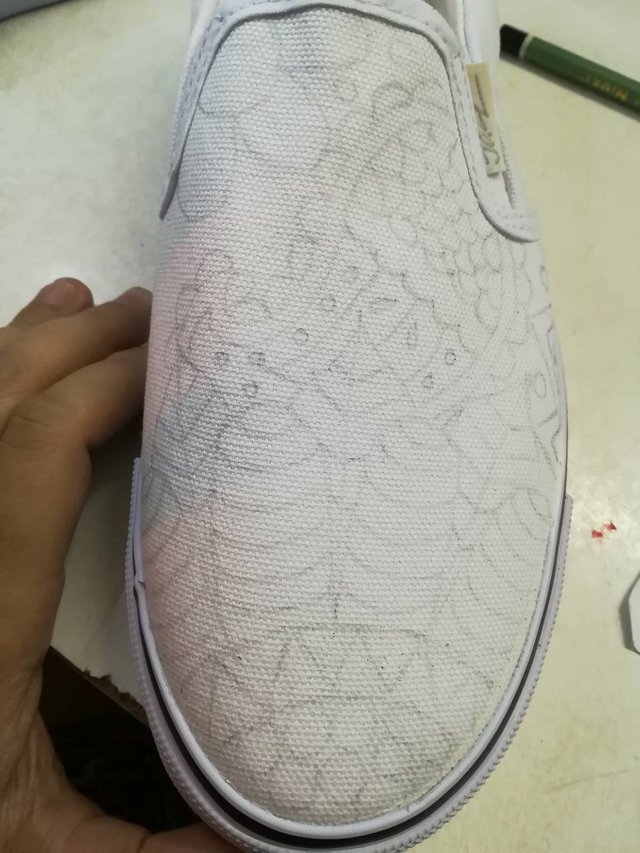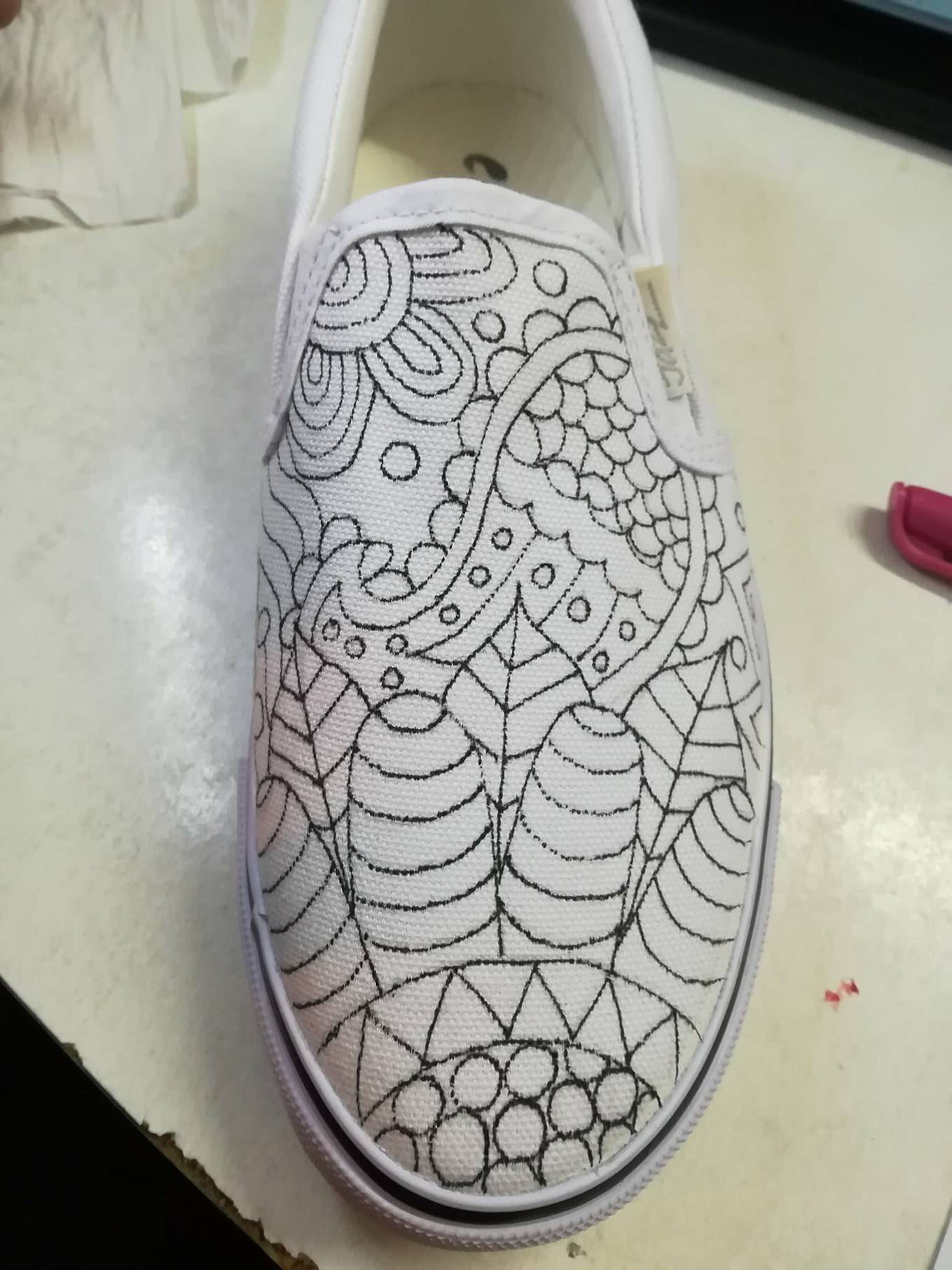 4) Markers bleed badly. So be careful when you color. I used pointillism method to reduce the bleed.
5) Very important: After you color one section, let it dry for at least one hour before starting to color the section next to it or else the bleed will be more prominent and hard to control. Because the shoe is made of fabric the layer below takes longer to dry, unlike paper.
6) Wait for the colors to dry before using a black marker to thicken the outline of the design. I prefer to use ultra-fine Sharpie to do this because it does not bleed too badly, you hardly notice it.
Here are the rest of the progress pictures: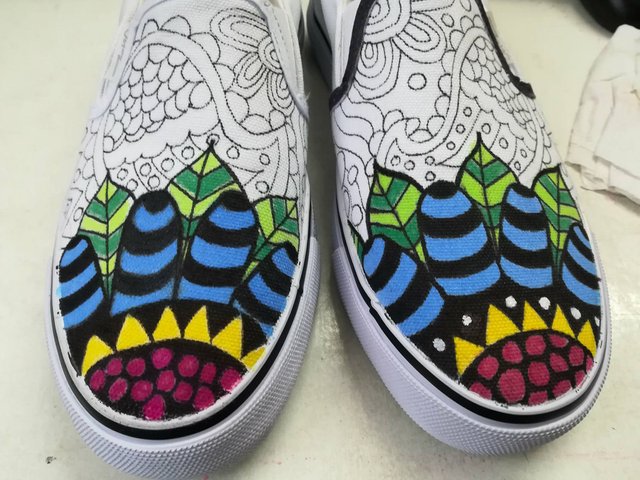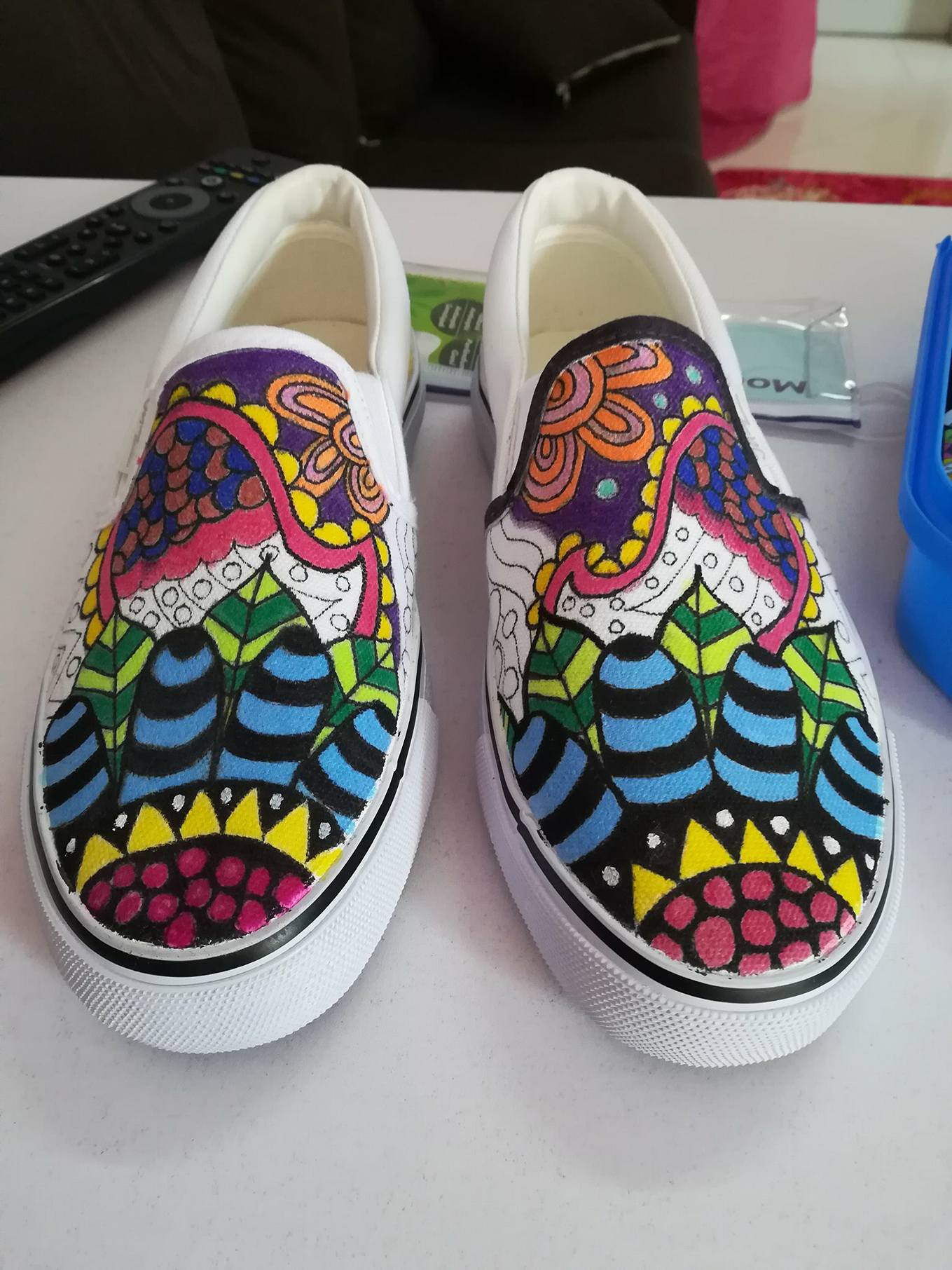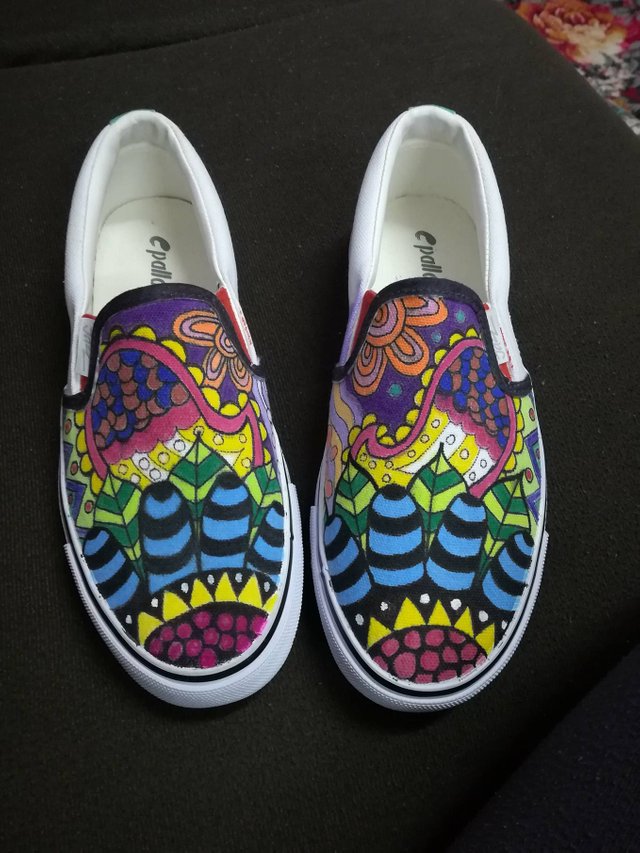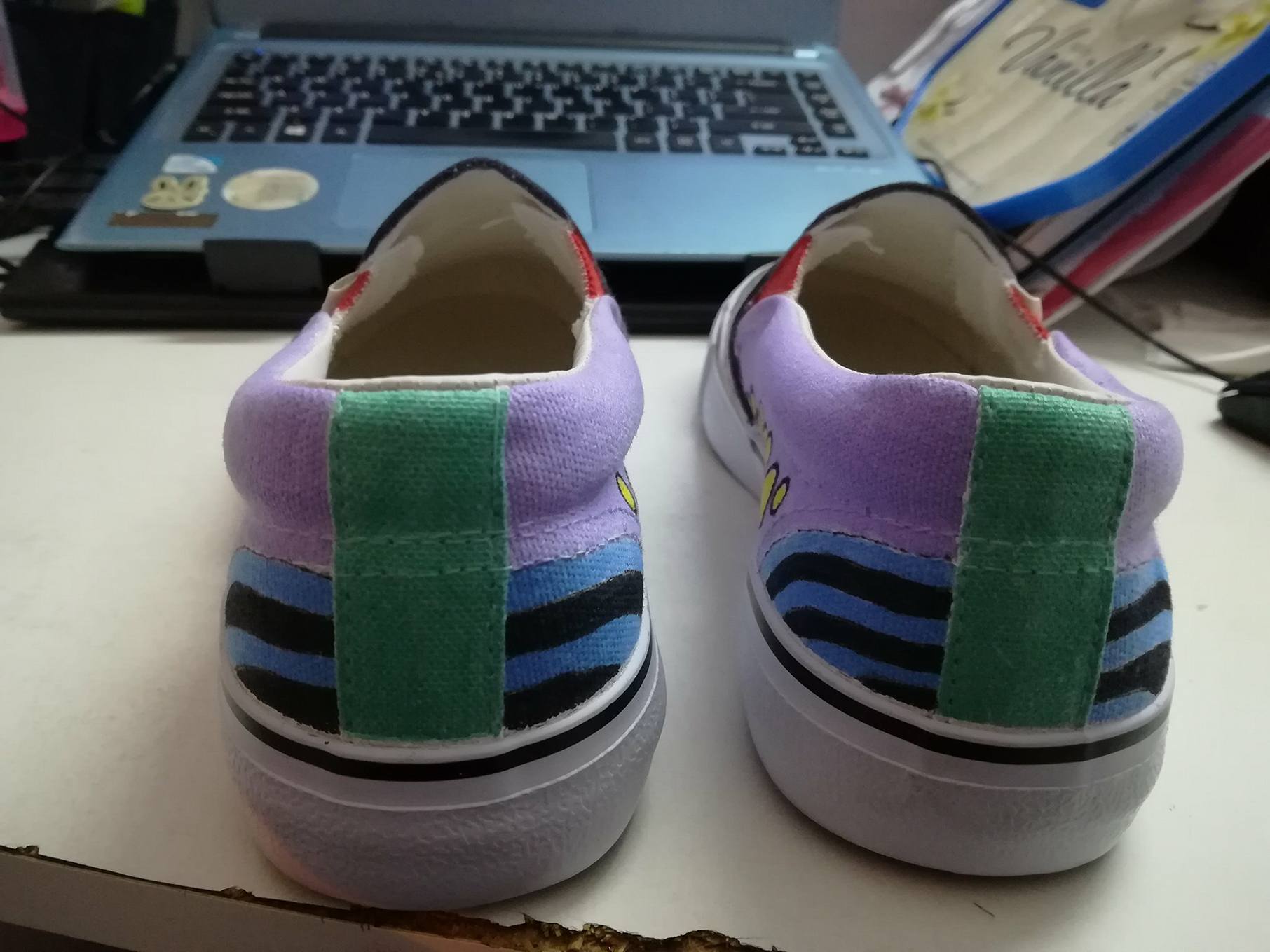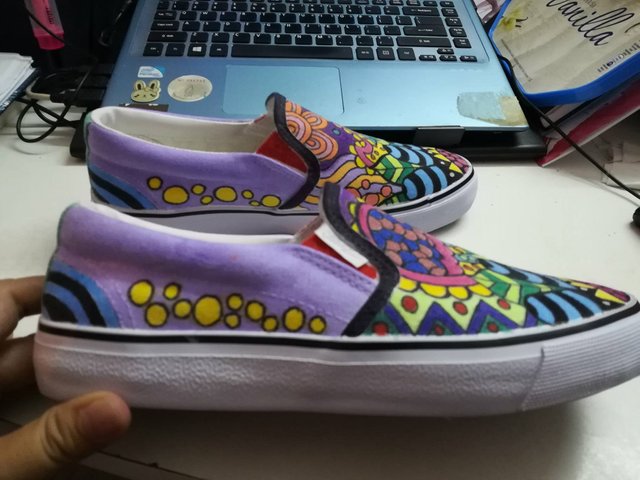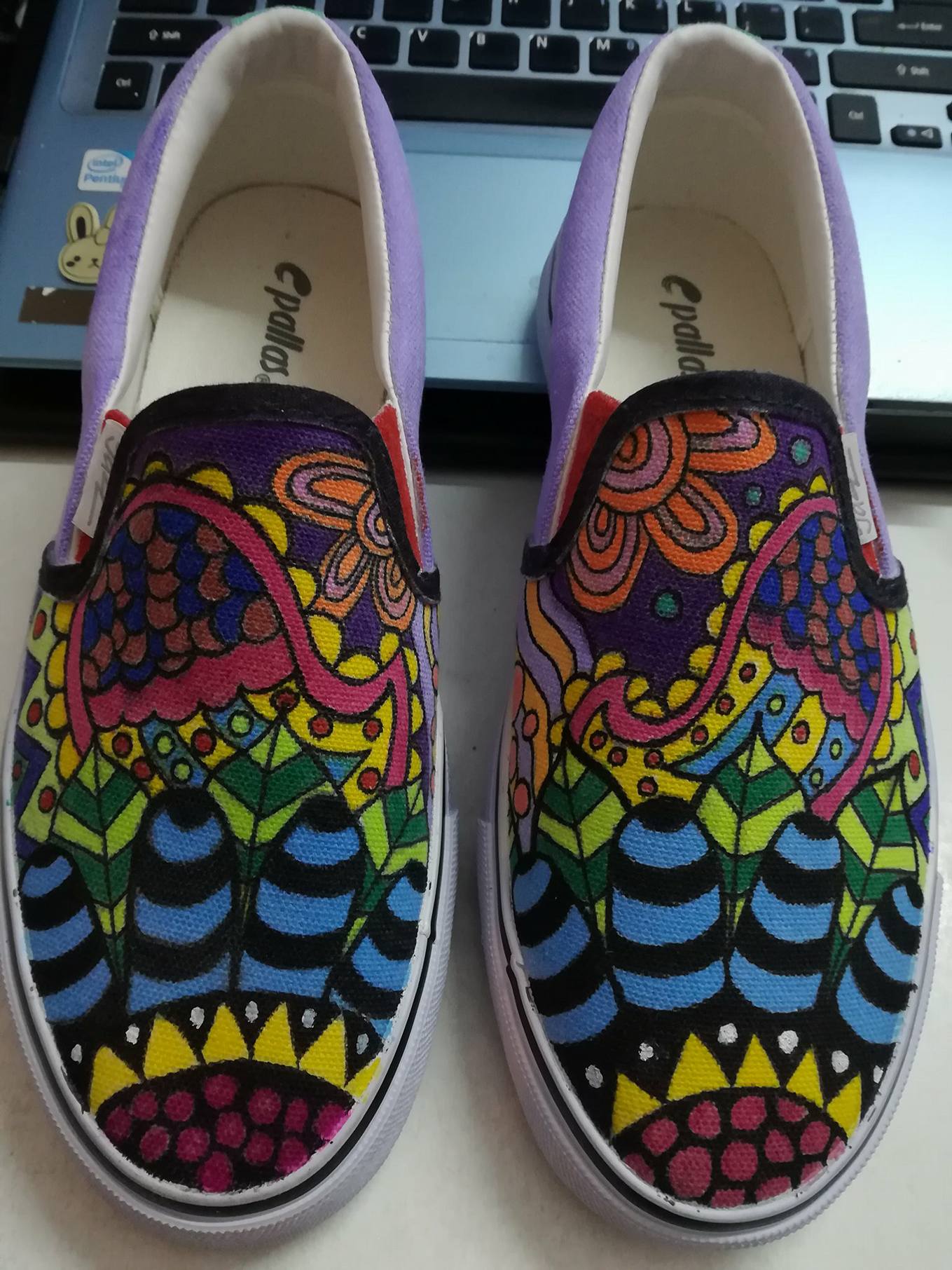 Thank you for checking out my post!
My previous posts:
Crypto Art Challenge [Round 6: Cardano Edition] | Staying Focus Like Picasso
Facing Hardships | The Cowards and The Braves
My Comment Stickers For Spammers!
---
I am selling some of my paintings over on Artfinder. Shipping is FREE worldwide. You can check them out here: ARTFINDER.
My gifts & merchandise available at REDBUBBLE (international), Printcious & CreativeUnited (Malaysia).
Thank you!
---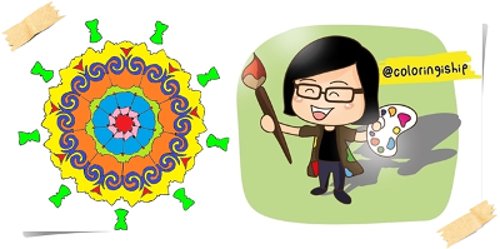 My avatar was illustrated by @pinstory