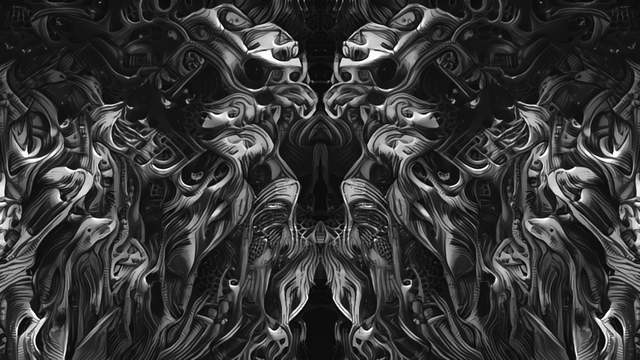 ---
If you haven't ran into @witkowskipawel yet, check out his blog! He is a really talented portrait photographer who has been making some awesome posts since joining a couple months ago.
Last week I was reading a travel blog he posted about a trip to a ruined castle and I was really struck by a photo of a decaying brick wall (see image to the left - original photography by @witkowskipawel used with permission).
I could instantly tell it would be a very fruitful base image for my alien art process. The combination of brick texture, and slimy liquid, and crumbling patches = alien playground for me and my AI collaborator.
Pawel was gracious enough to let me mutate his photography and share the results with you today :)
---
Original Base Image Crop (rotated)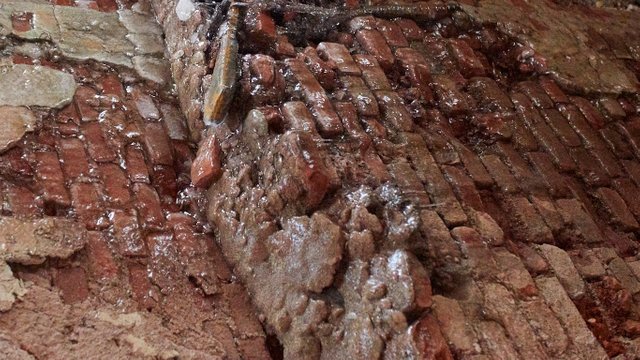 ---
First Mutation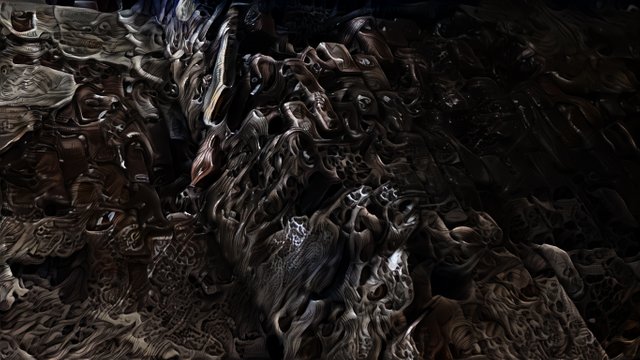 ---
First Mirror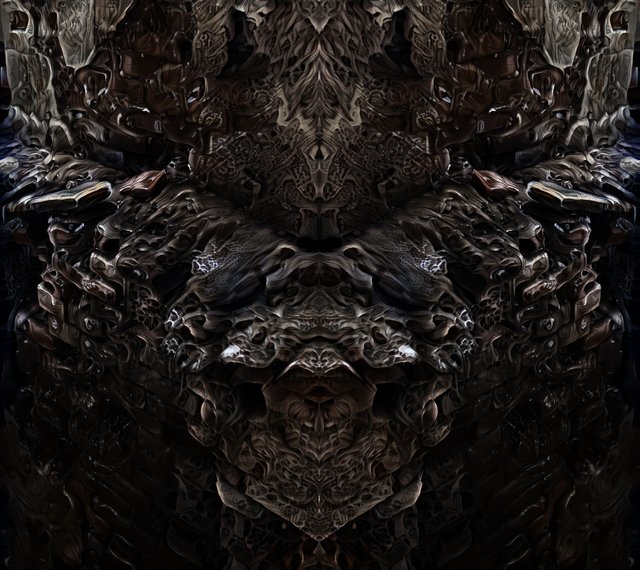 Click to embiggen
---
Inception
Allow me to share a bit of my alien art process. I wanted to make a mutated base image that would leave the original photograph a bit farther behind for the next round of mutations.
I use the Deep Dream Generator for the initial creation of new shapes, but the images it produces are typically patchy. Some sections of the newly generated image will be awesome, while the AI will struggle to fill in other areas.
I liked the melty shapes I was able to attain using a black & white pen psychedelic drawing as the style image, but there were too many chunky sections of undifferentiated black. So I used the Smudge and Clone Stamp Tools in PhotoShop to fill in the areas of black with textures taken from other sections of the image. A texture graft :) The GIF below is flashing back and forth between the original patchy deep dream layer, and the modified version I created to use as a new base image for the second generation mutations below.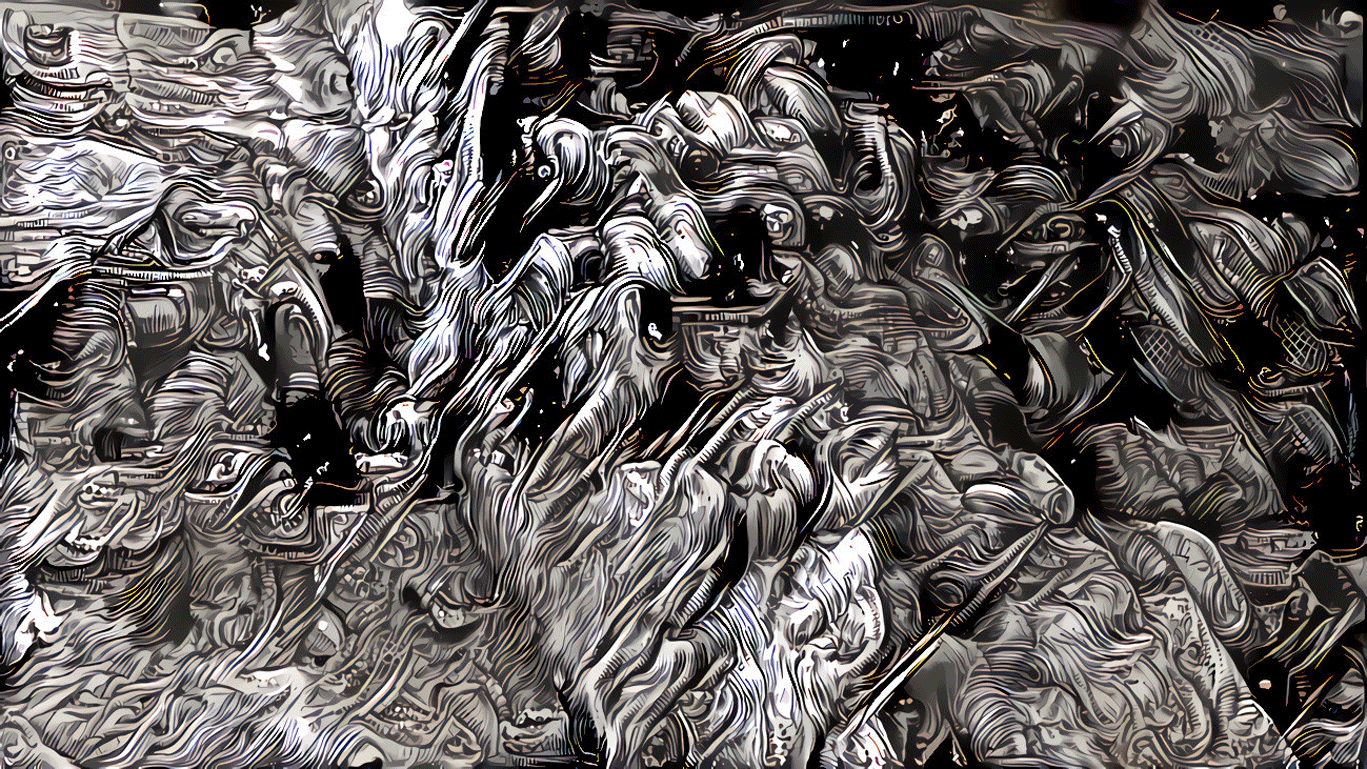 ---
Second Generation Mutations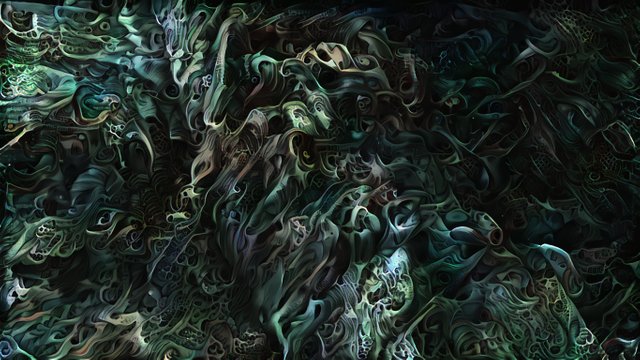 ---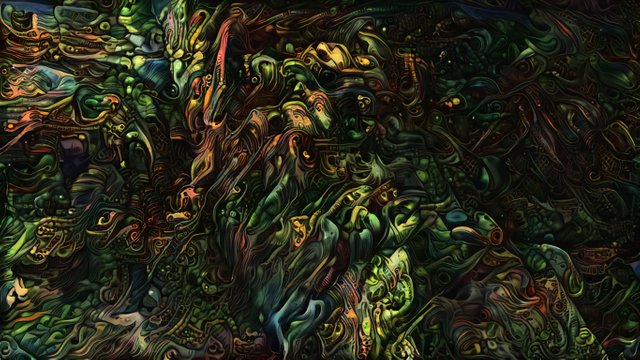 ---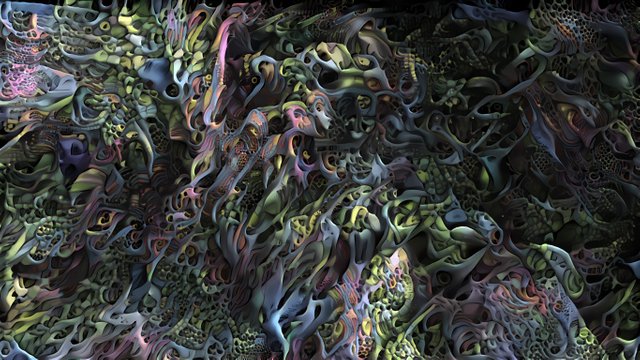 ---
Second Mirror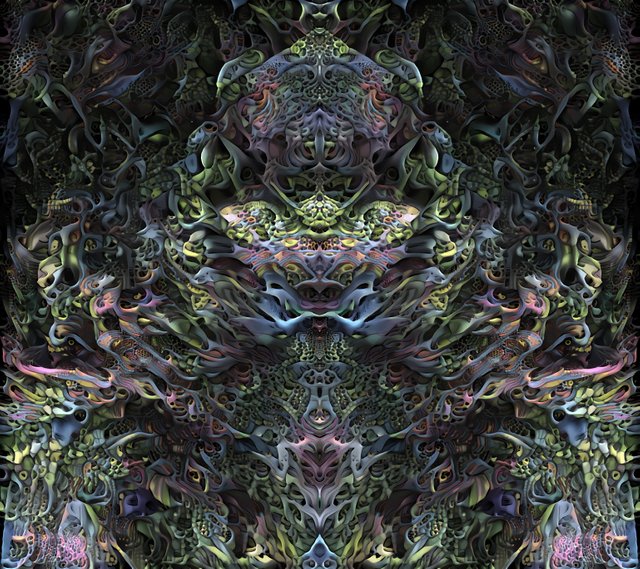 Click to embiggen
---
45° Rotation Crop (new base image for 3rd generation mutations)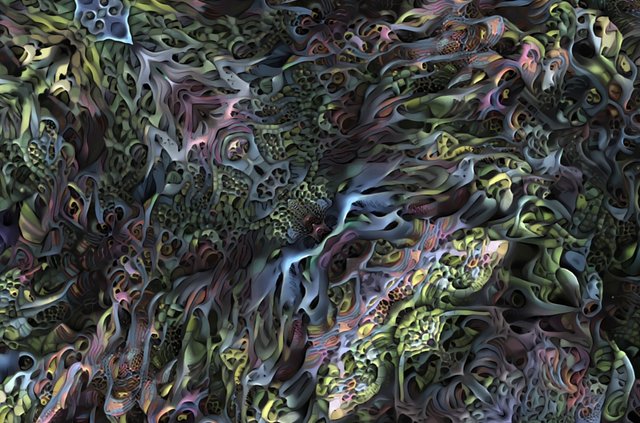 ---
3rd Generation Mutations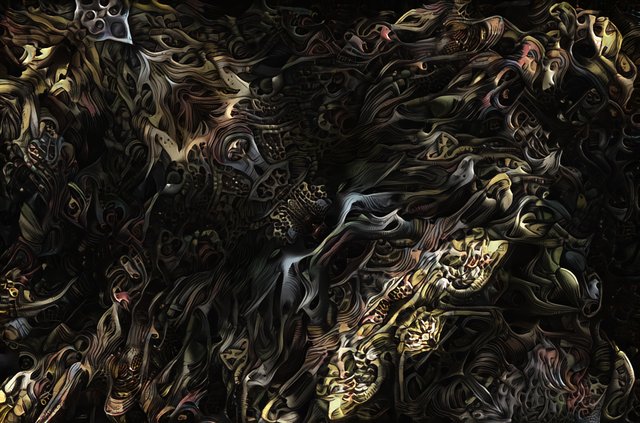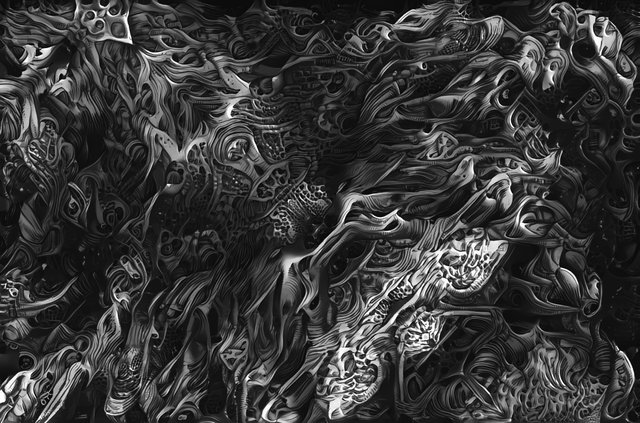 ---
Third Mirror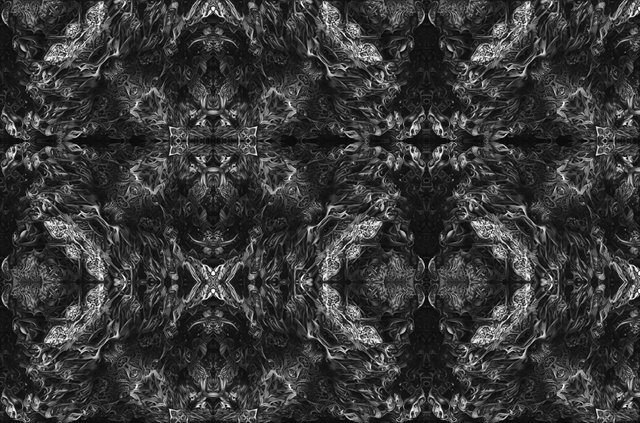 Click to embiggen
---
3rd Mirror Crops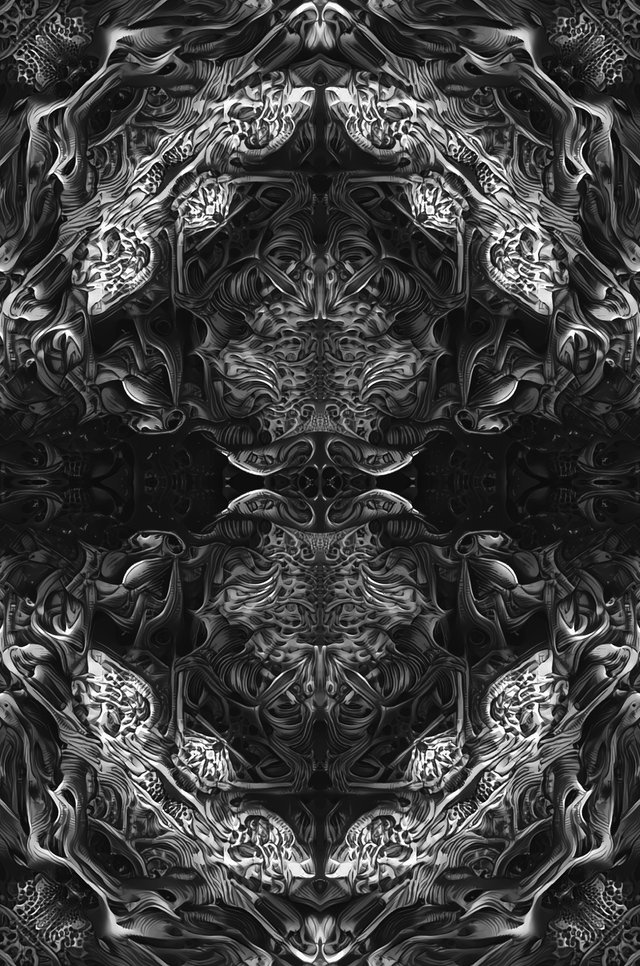 ---
Fin