At the USC the safety of the Way Finder mission, and it's crew is our top priority. Equipped with the best our engineers can provide these pioneers of space travel will be in good hands. Through Science!
Armory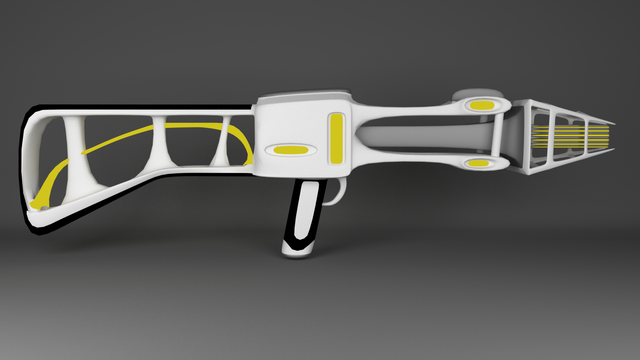 The standard issue pulse rifle given to all security personal for medium and long range combat situations is the finest weapon the USC has ever constructed. Firing a compressed semi plasma-tic metal round the rifle can penetrate soft tissues similar to any standard firearm, but with the added benefit of cauterizing the wound as it passes through limiting blood loss. However, due to the weapon projectile's molecular makeup it can not penetrate the hull of the craft thus complying with the safety standards ratified in the 2245 treaty that limited space faring weapons ability to do damage to the ships they were used in.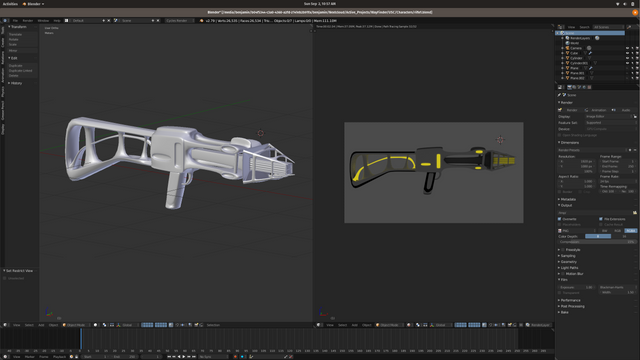 Artist Note: To be honest I'm not sure what I think of the design, I was going for 1950's sci-fi blasters but I think it's just not there yet. I'd love to read your thoughts on the matter by posting a reply below.
Suit Augments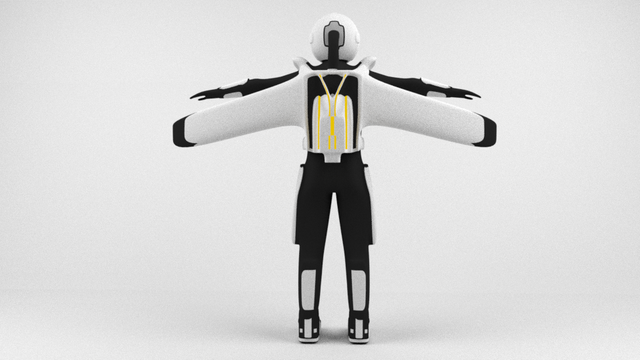 Space can be a dangerous place, but that doesn't mean you can't enjoy it! Straight from the labs on Venus the Way Finder crew can don these low gravity glider packs to enjoy the freedom of flight during ruitine scouting missions on planets unknown. The pilot controls the thrust, pitch and yaw through the human computer interface found implanted at the base of their neck and integrated into the suits they wear while on duty. Don't worry friends, the immense power that this pack needs to give flight to the wearer is isolated, safety first!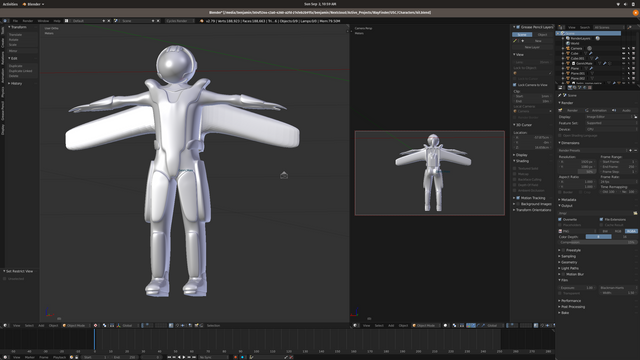 Artist Note: This started as a joke while I was working on backpack concepts, but the more I played with it the more I liked it.
Need to phone home? No speak in spell or metal colanders around? Well you're in luck! Every away mission one of the crew will be equipped with this dandy communications pack. Capable of reaching the ship no matter where it is in orbit, and with the ability to link to the ships extensive mainframe and weapons capabilities you pack is there to keep you and your crew safe even in the most dire of circumstances.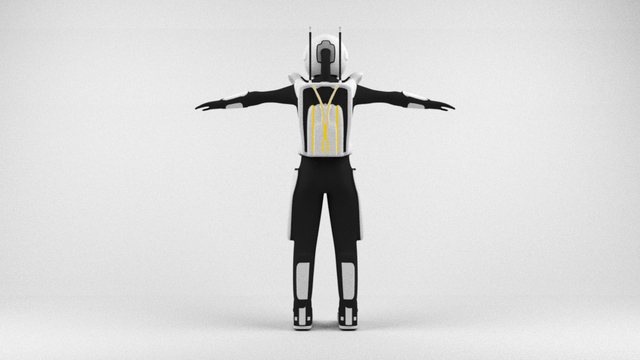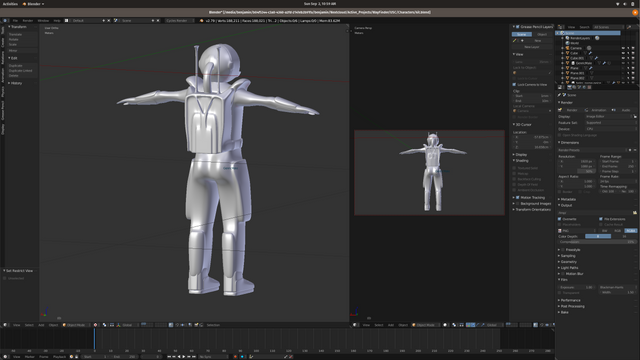 Artists Note: I see this is something the science officer or engineer would wear. It would both act as a way to use some of their in game abilities as well as giving the rest of the way team an added incentive to keep them alive.
Thoughts, comments, ideas are always welcome. Thanks for reading there is more coming soon as I continue to work on the project.
Other posts on the project