Today I present a small friend that I modeled a few days ago, from a kind of paper paste that gave the final appearance of paper mache to our pretty man ...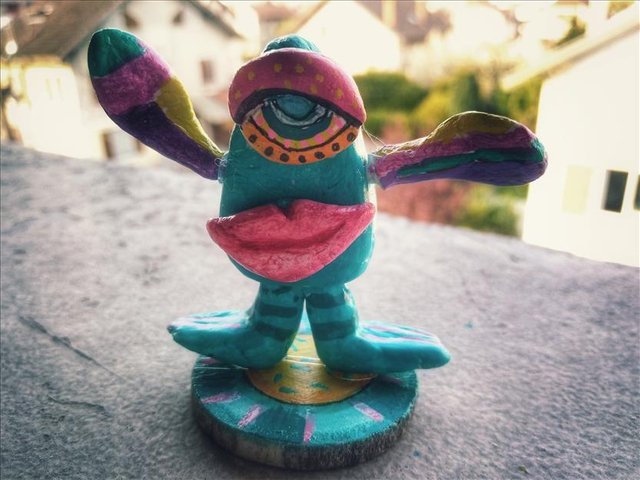 Aujourd'hui je vous présente un petit ami que j'ai modelé il y a quelques jours, à partir d'une sorte de pate à papier qui a donné au final un aspect de papier maché à notre joli bonhomme...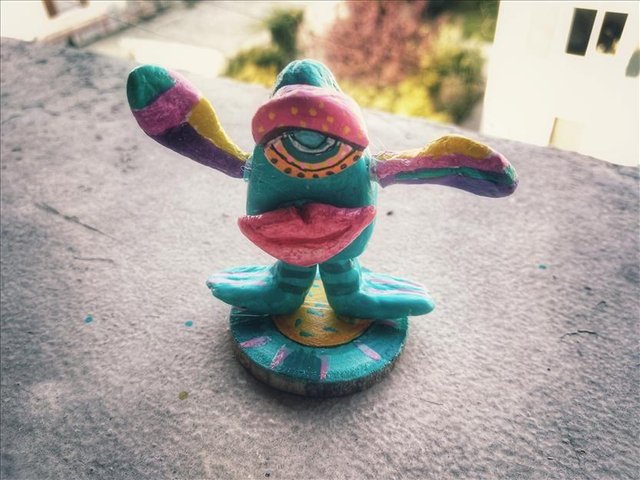 Well, maybe it's a bit strange to say it is a man ... let's say a creature 😉
A creature that resembles my colorful Alien paintings and generally consists of an unlikely number of eyes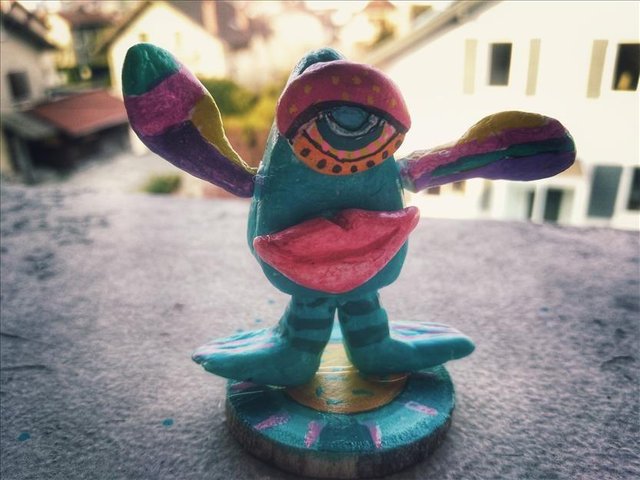 Enfin, il est peut-être un peu étrange de parler de bonhomme...disons une créature 😉
Une créature qui s'apparente à mes peintures d'Aliens bigarrées qui sont généralement constituées d'un nombre improbable d'yeux 😊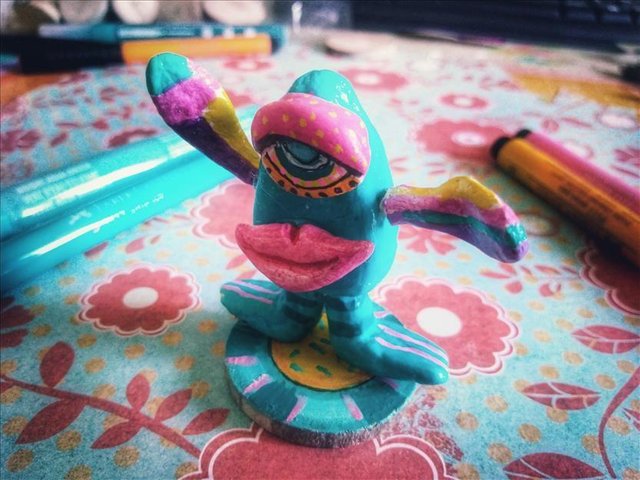 Once my modeled buddy was dry, I painted it in multiple colors and glued it to a mini slice of wood log ...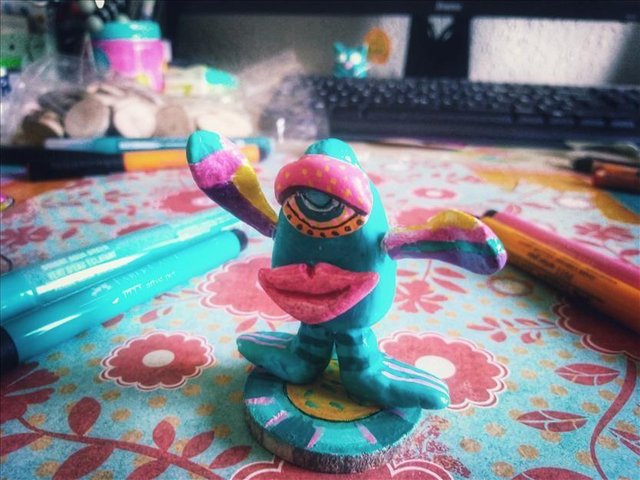 Une fois que mon ami modelé a été sec, je l'ai peint de multiples couleurs et je l'ai fixé sue une mini tranche de rondin de bois...
---
---
He and I and the whole team of the FancyKingdom wish you to wonderfully begin the weekend ! 😊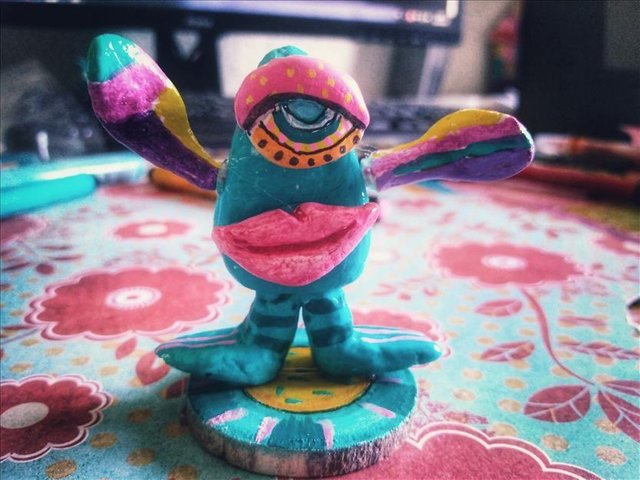 Lui, moi et toute la troupe du Fabulicieux Royaume vous souhaitons un magnifique début de week-end ! 😊
My last posts
An illustrated enveloppe for you, hurry up ! une enveloppe illustrée en cadeau, dépechez-vous !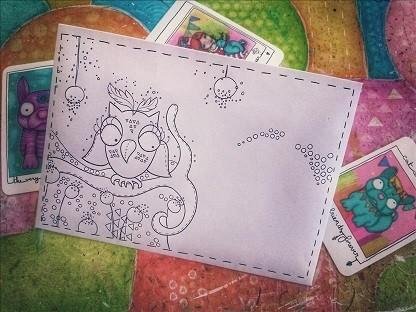 ---
Dat Alien loves life - Cette alien aime la vie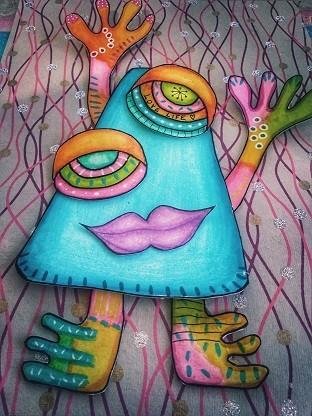 ---
CatCake the greedy - Le ChatMallow gourmand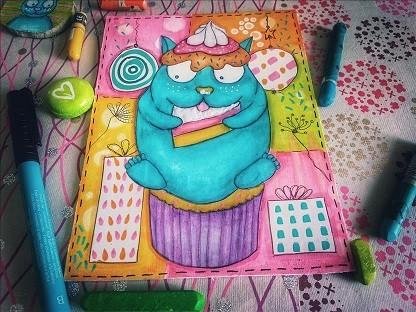 ---
Serene lake at spring - Balade printanière au lac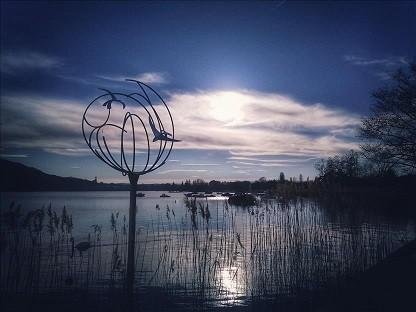 ---
Poppies with a view - Fleurs à l'Impérial Palace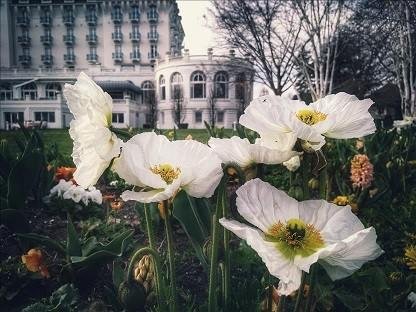 ---
My HippieAlien painting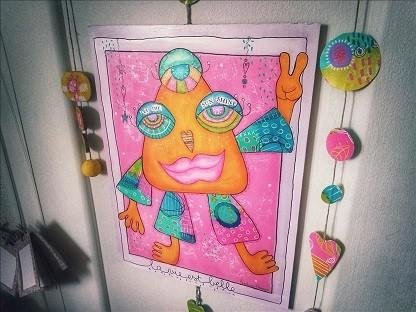 ---
Flea market in the old town - Marché brocante dans la vieille ville d'Annecy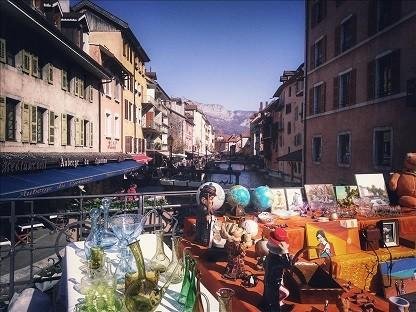 ---
---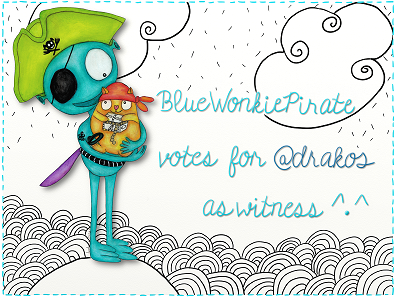 ---
---

Collect my art on Makersplace.com
---
---
---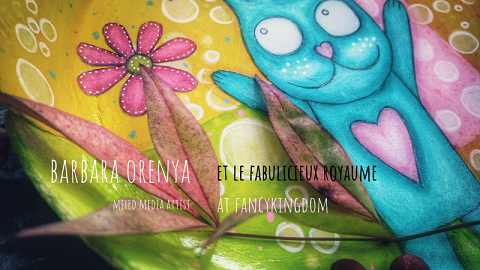 Et retrouvez aussi mes tableaux sur mon site dans notre fabulicieux royaume ! !!
---
---