Here is a new week that begins, I love this period of the year, it always blows a wind of renewal ... 😊
And this renewal also goes through older artworks that I find and that I want to share with those who were not there two years ago ...
As my audience is now wider than it was when I started on Steem, I allow myself to publish again some drawings that I think deserve an additional exposure ... 😉
This one is part of it ... it is an extract from one of my sketchbooks and I present it to you in pictures ^_^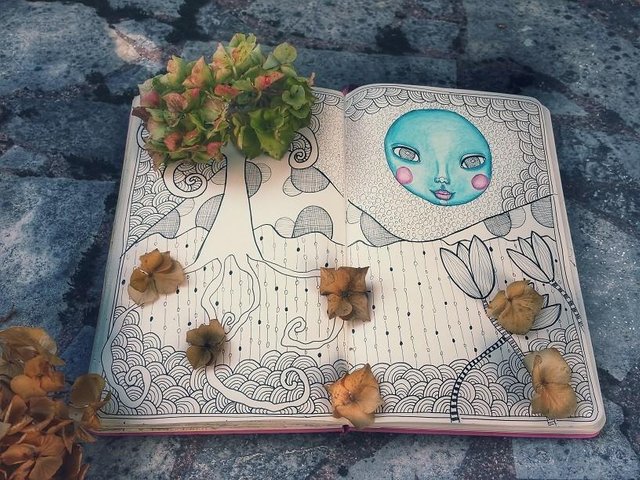 Voici une nouvelle semaine qui commence, j'adore la période de la rentrée, il souffle toujours un vent de renouveau...😊
Et ce renouveau passe aussi par d'anciens ouvrages que je retrouve et que j'ai envie de partager avec ceux qui n'étaient pas là il y a deux ans ...
Comme mon audience est à présent plus large qu'elle ne l'était lorsque j'ai commencé sur Steem, je me permets de publier à nouveau certains dessins que je trouve mériter une exposition supplémentaire...😉
Celui ci en fait partie...c'est un extrait d'un de mes carnets de dessins et je vous le présente en image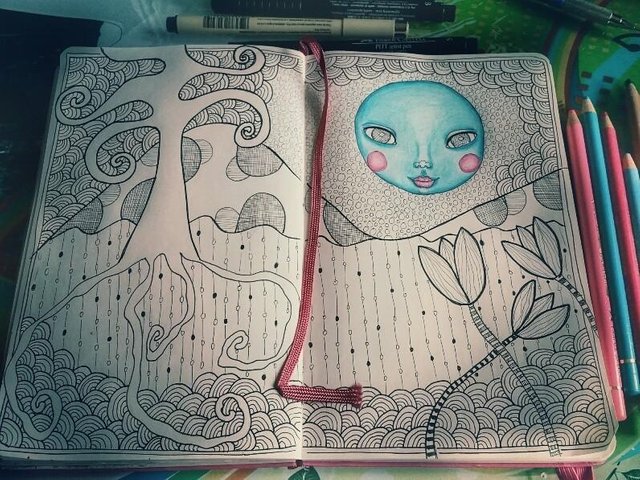 Here I used my crayons ... it's a practical tool to implement without much to carry when you're out of the home, much easier than paintings ... 😉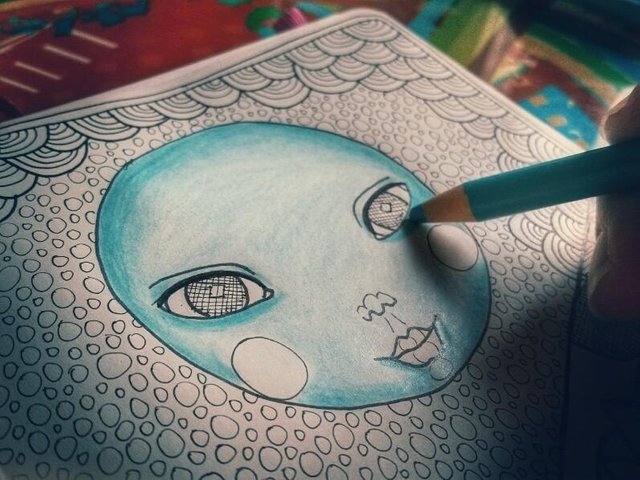 Ici j'ai utilisé mes crayons de couleurs...c'est un outils pratique à mettre en oeuvre sans trop de choses à déplacer quand on est sur hors de chez soi, beaucoup plus simple que la peinture...😉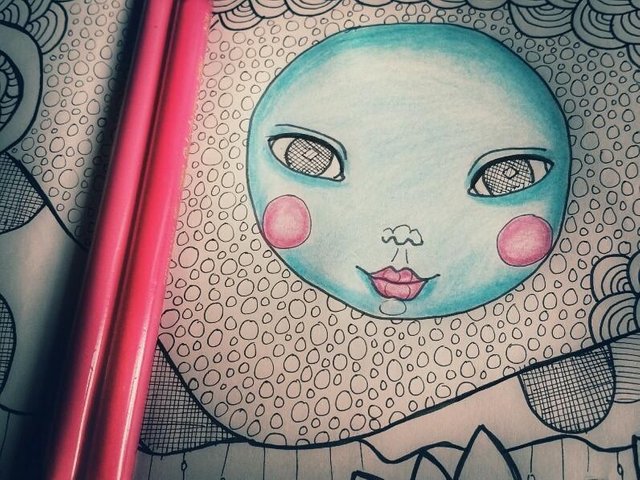 Colored pencils, black markers of different mine sizes, a pinch of inspiration and imagination ... and you're done ^_^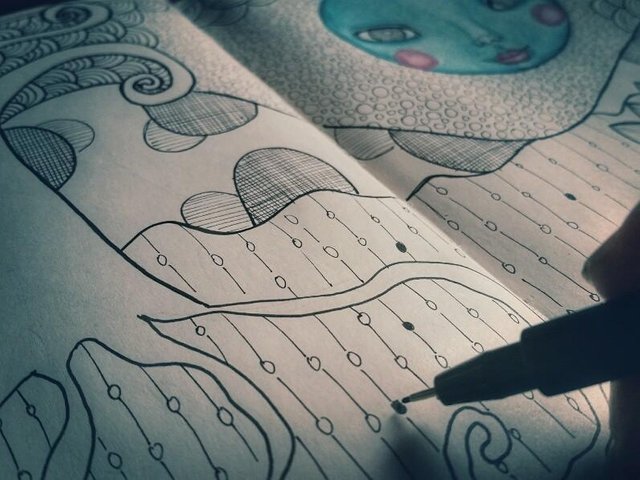 Des crayons de couleurs, des feutres noirs de différentes taille de mines, une pincée d'inspiration et d'imagination...et le tour est joué ^_^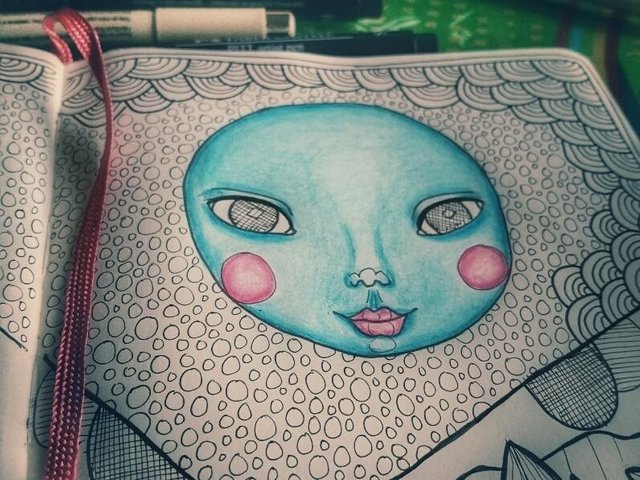 But the moons are meant to be outside, even the blue ones ... so once in the blue moon, the sun comes to caress the beautiful star and its crown of hydrangeas ...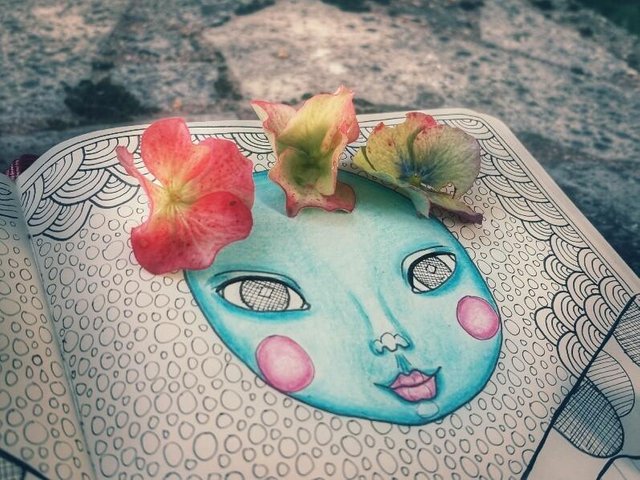 Mais les lunes sont faites pour être dehors, même les lunes bleues... alors voici que le soleil vient caresser la lune et sa couronne d'hortensias...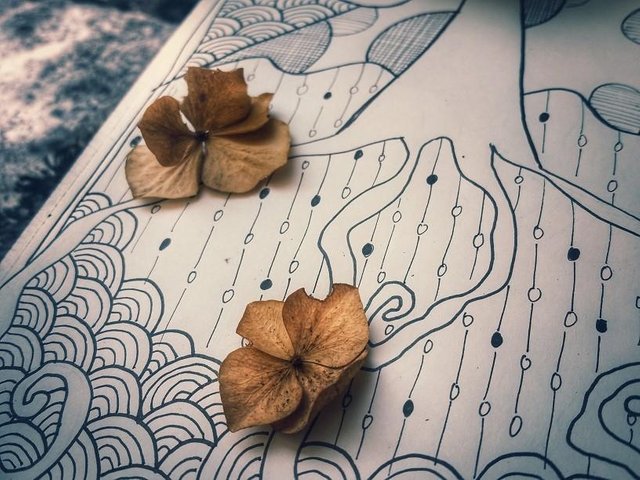 Have a wonderful week magical friends !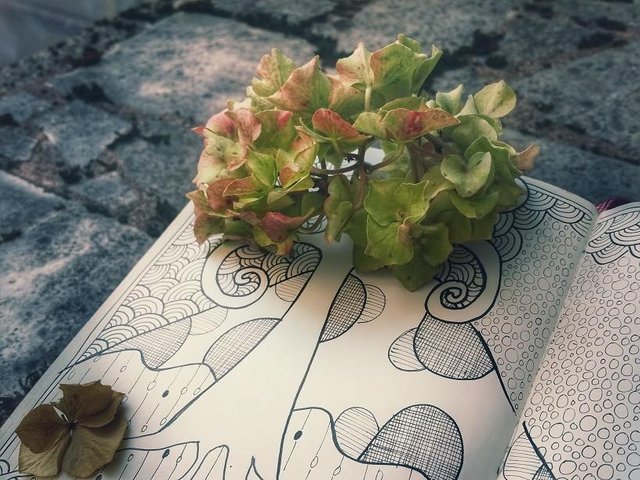 Passez une belle semaine mes Steeminions jolis !

Discover the doodle paintings and tutos of these last days !
"Petits plaisirs" cat doodle painting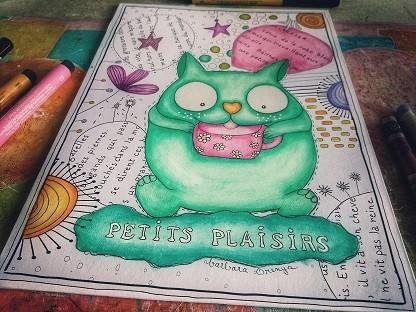 ---
Dog & Bird doodle painting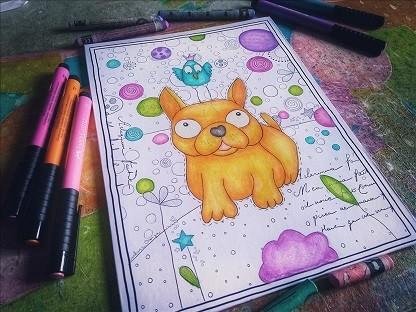 ---
Cat & frog doodle painting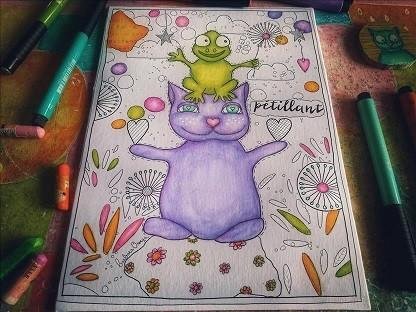 ---
The doodle dog painting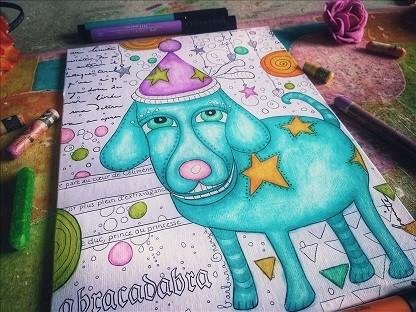 ---
The Doodle Lion painting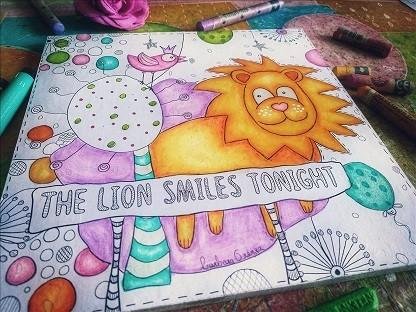 And find also my paintings on my website !!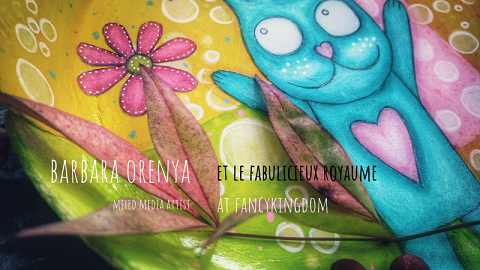 Et retrouvez aussi mes tableaux sur mon site dans notre fabulicieux royaume ! !!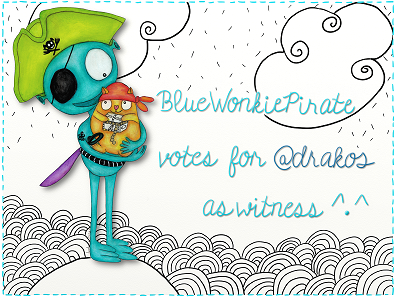 ---
---

Collect my art on Makersplace.com
---
---