Hello Steeminions!
Today I'm going to show you what I did with a cheese box and how it now serves as a frame for a bird of our FancyKingdom ..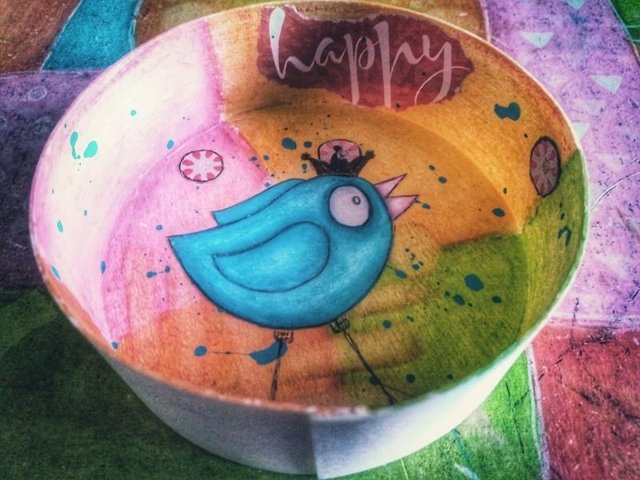 Bonjour les Steemignons !
Aujourd'hui je vais vous montrer ce que j'ai fait avec une boite à fromage et comment elle sert à présent de cadre à un oiseau de notre royaume de fantaisie ..😉

So here's the cute box that I used ... it's a delicious vegan cheese, half fig, half goji, hence its name mimi (mi figue, mi goji in french)
It comes from a brand new vegan grocery in Annecy, and I must say that I feasted with it, because yes, I had to eat before using the box 😄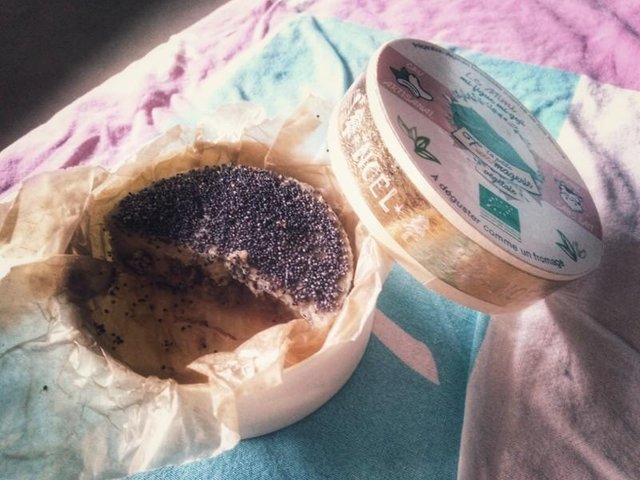 Alors, voici la mignonne boite que j'ai utilisé...c'est un délicieux fromage vegan, mi figue,mi-goji, d'où son nom de mimi
Il provient d'une toute nouvelle épicerie végane à Annecy, et je dois dire que je me suis régalée avec celui-ci, car oui, il a bien fallu le manger avant d'utiliser la boite 😄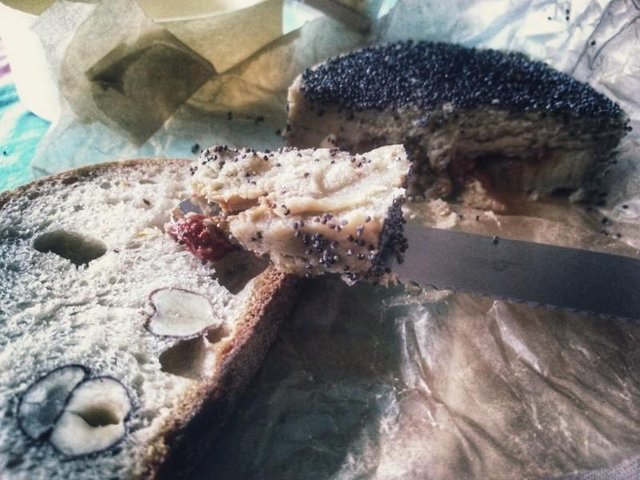 The first thing was to paint a layer of gesso on the box,
then I started my background with my water soluble pastels Neocolor II,
which I spread the pigments with a wet brush.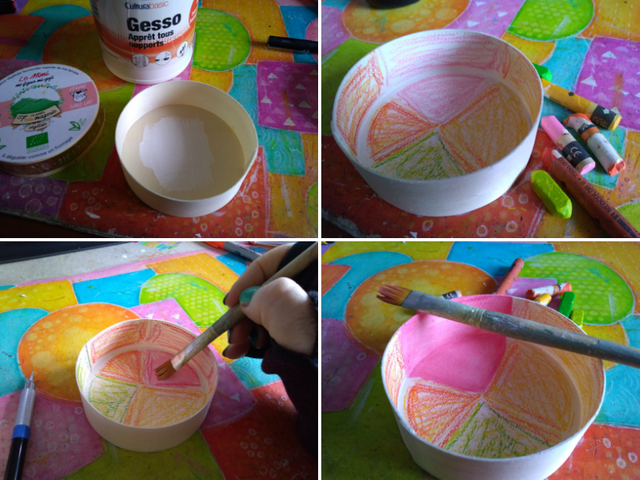 La première chose a été de passer une couche de gesso sur la boite,
puis j'ai commencé mon arrière plan avec mes pastels hydrosolubles Neocolor II,
dont j'ai étalé les pigments avec un pinceau humide.

Then I made some collages and I dropped drops of turquoise paint here and there 😊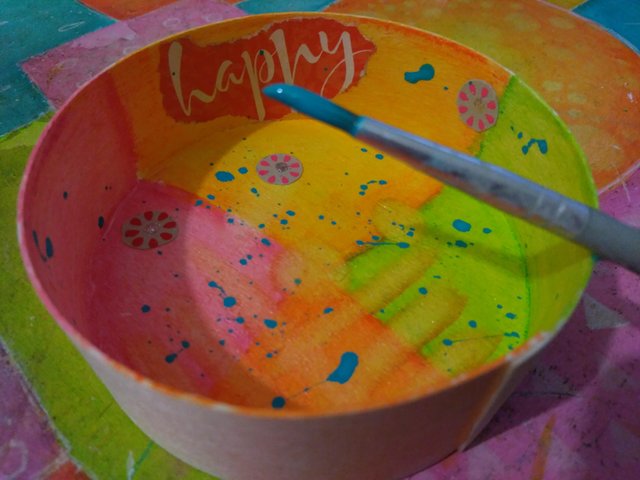 Ensuite j'ai fait quelques collages et j'ai fait tomber des gouttes de peinture turquoise ça et là 😊

I drew my bird on a blank sheet, then colored it with pastels and with the felts to make the shadows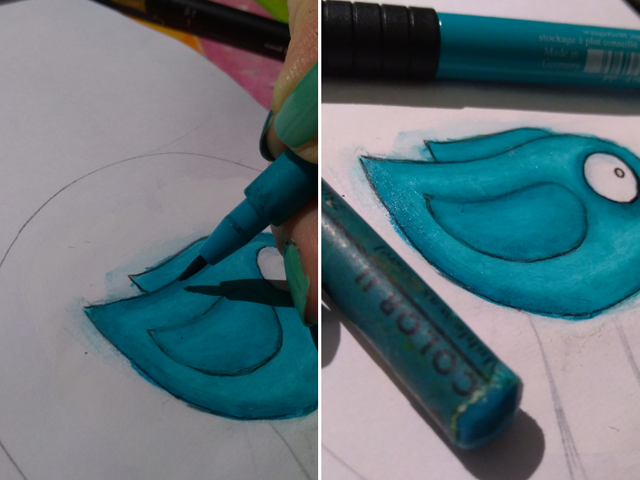 J'ai dessiné mon oiseau sur une feuille, puis l'ai coloré avec les pastels et avec les feutres pour effectuer les ombres

...cut and pasted it on my decorated cheese box and voilà !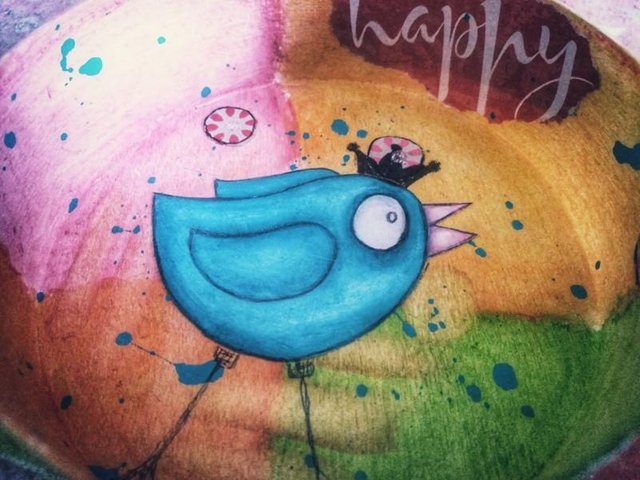 ... coupé et collé sur ma boîte à fromage décorée et le tour est joué!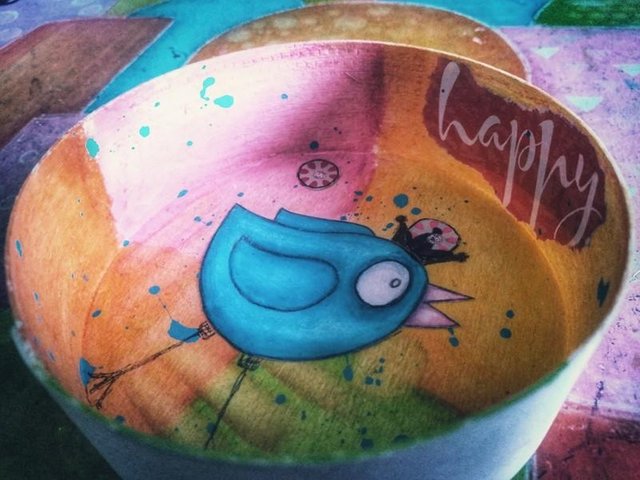 Have a wonderful afternoon my Lovelies ! ^_^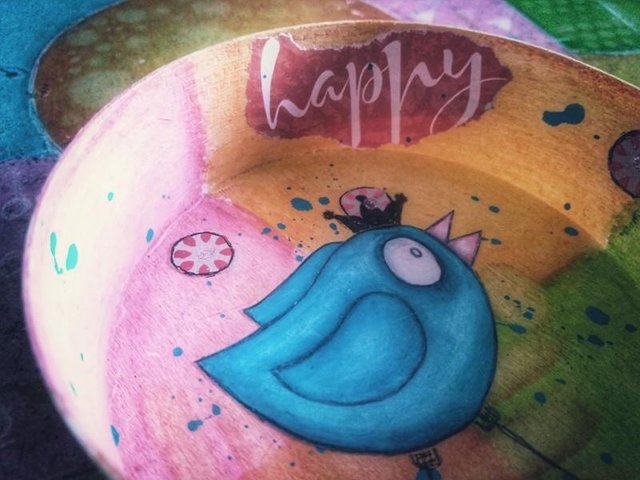 Je vous souhaite une très belle soirée les amis ! ^_^

My last posts
Winter in the old town Annecy, France - La vieille ville d'Annecy à l'heure d'hiver/center>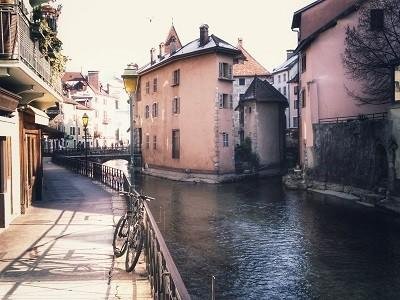 ---
Digital Art Contest #1, The Happy Wacky Lulu - Lulu Farfelu pour le Concours d'art numérique #1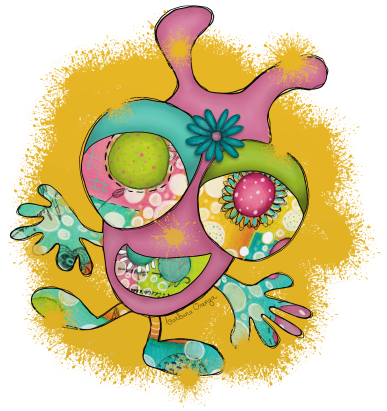 ---
Sketchbook Saturday contest 8, my coloring page - coloriage pour Sketchbook Saturday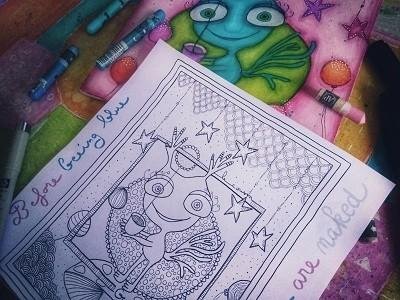 ---
WIP the two #caturday cats - Les personnages du chamedi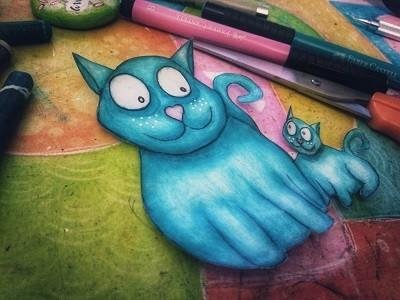 ---
FlyingCake painting in my artjournal - le cupcake montgolfière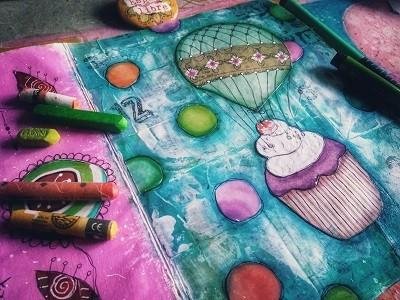 ---
From my art journal to Makersplace - Extrait de mon journal et disponible sur Makersplace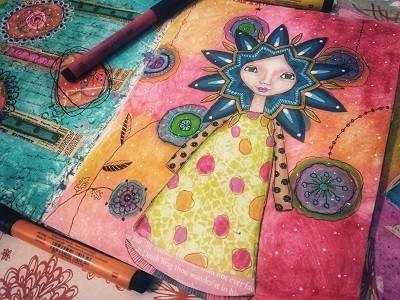 ---
Meet the 3eyes Family,an extraterrestrial painting - La famille Troisoeils, tableau extraterrestre ^_^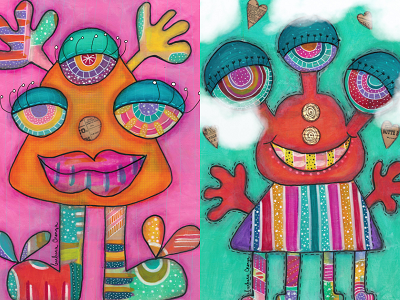 ---
Houses collaging in my Artjournal- Récréation de collages dans mon artjournal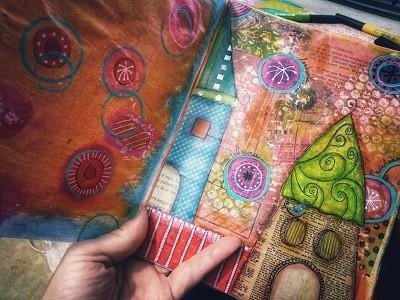 ---
---
---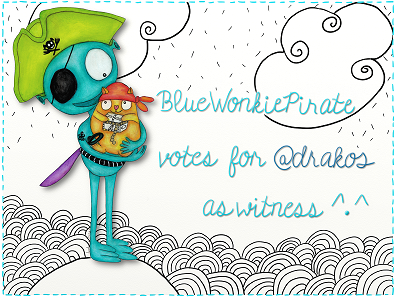 ---
---

Collect my art on Makersplace.com
---
---