Alright everyone, I'm back again and ready to show you my next work of art. I'm pretty pumped since this is the fourth straight day that I've been producing these uploads for everyone. I wasn't able to draw like I'd consistently wanted to for a little while now. That's why it's a pretty exciting thing for me. Not to mention the fact that I drawing without using pencil sketches for a start, which is huge for me.
I decided to draw Ochaco Uraraka this time because I've been wanting to draw more female characters. I'm always drawing make characters since they tend to be the main focus of most of the anime shows I watch. This piece, plus the Hadou Nejire drawing I uploaded yesterday makes two for now. I've drawn female characters in the past, but only a handful of times. What are your thoughts about this drawing?


Here's a picture of the final image. I like how it turned out, even though I messed up a bit. It's why I colored the background black. Still came out ok thought I think.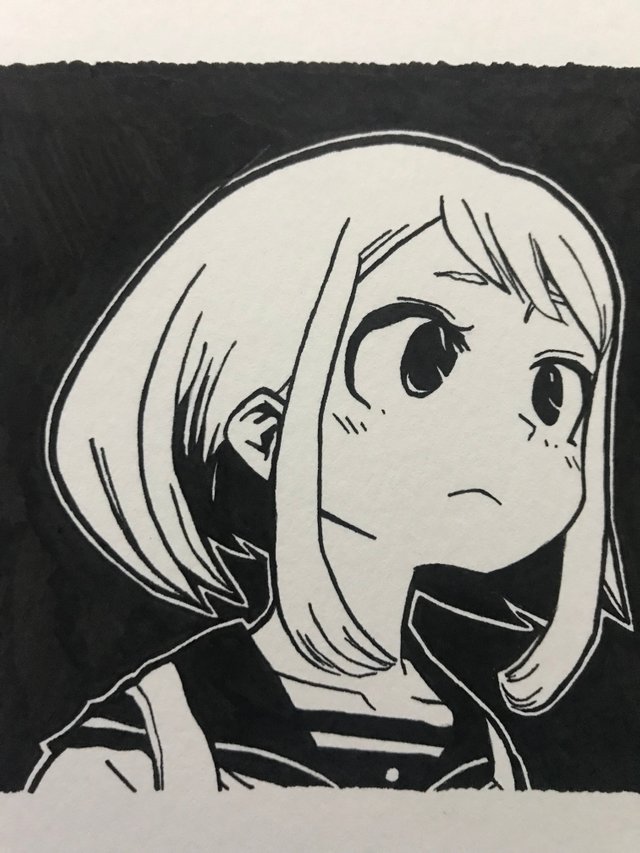 Here's a picture of the reference image I used.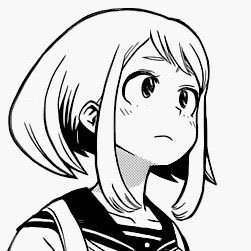 Here are some progress photos.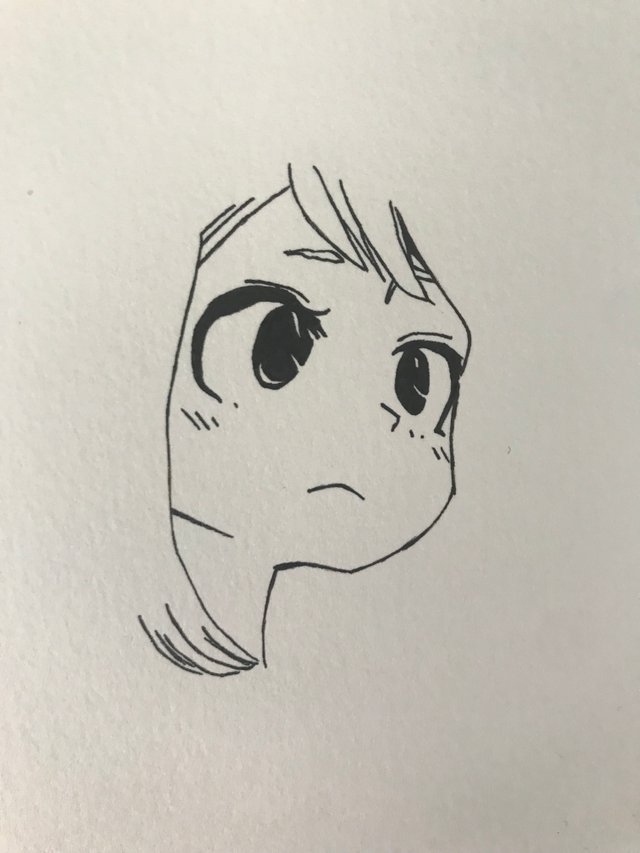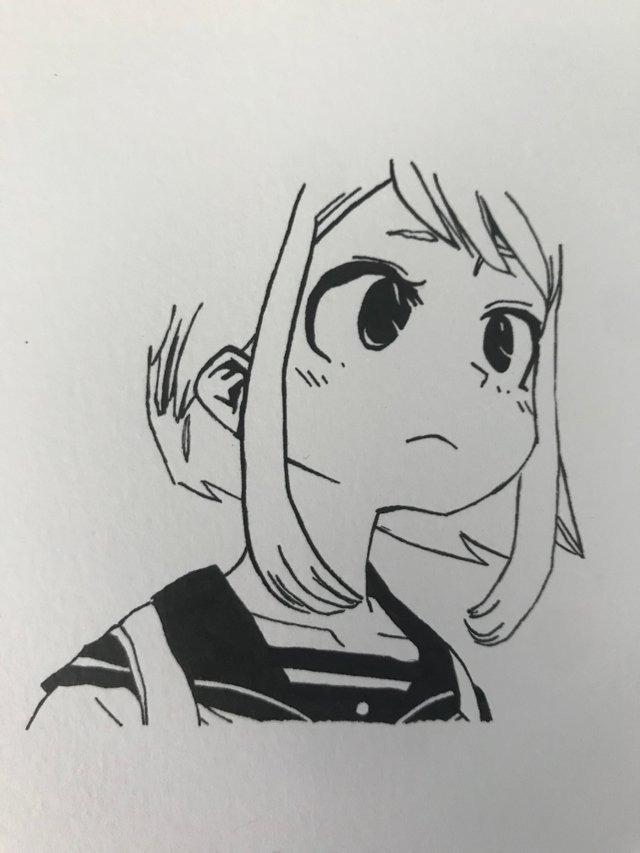 Thank you for stopping by and checking out my post! Check out My Hero Academia if you haven't had a chance to do so. Take care! :)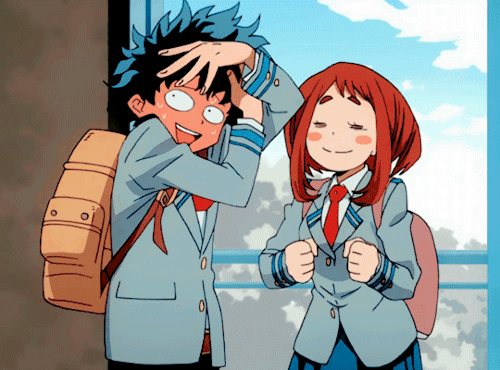 Have you heard of Partiko? If not, it's great for earning extra steem income. Get 1000 points when you download the app and log in. Here's my referral link for the points: https://partiko.app/referral/artbyclark