ESTILIZANDO DIBUJOS DE MIS PRIMAS /// STYLIZING DRAWINGS OF MY COUSINS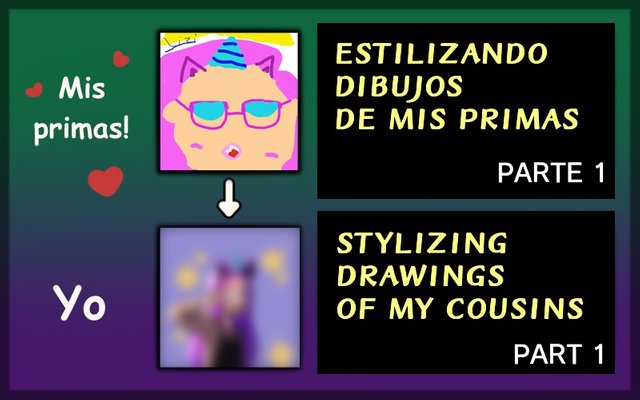 ---
---
---
Hola, para mi participación de #mi-arte de unos días atrás en otra plataforma, con algo un tanto peculiar… lo dividiré en tres post en Steemit, para que lo apreciar bien cada dibujo. Esta es la parte uno.
Hoy estoy re-haciendo dibujos que mis primas menores hicieron conmigo en la computadora, son muy creativas :3
Hello, for my participation in #mi-arte a few days ago on another platform, with something in my discipline... I will divide it into three post in Steemit, so that each drawing will appreciate it well. This is part one.
Today I am re-making drawings that my younger cousins ​​made with me on the computer, they are very creative :3
---

---
BOCETO
Este es el dibujo que hizo mi prima menor, tiene 3 años de edad y ella me explicó que, según mi ella, esta era una niña con un cintillo de unicornio O.o

This is the drawing that my youngest cousin made, she is 3 years old and she explained to me that, according to her, this was a girl with a unicorn headband O.o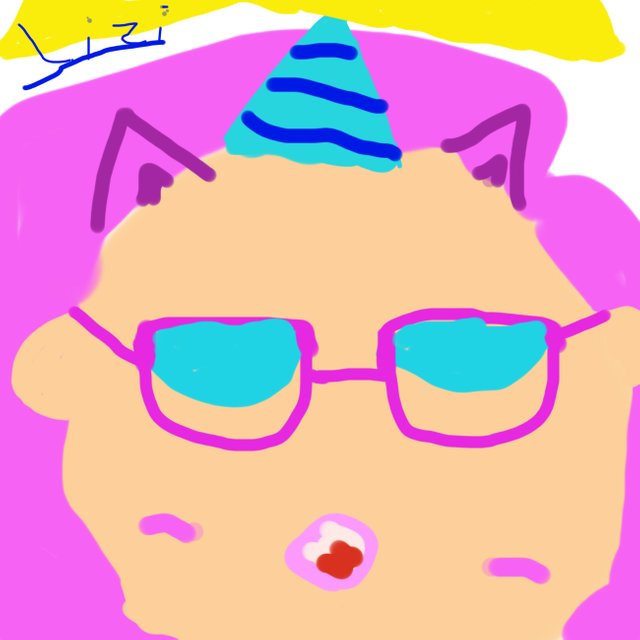 ---

---
LINEAS GUÍAS
Este es boceto inicial de mi interpretación de lo que ella quiso dibujar.

This is the initial sketch of my interpretation of what she wanted to draw.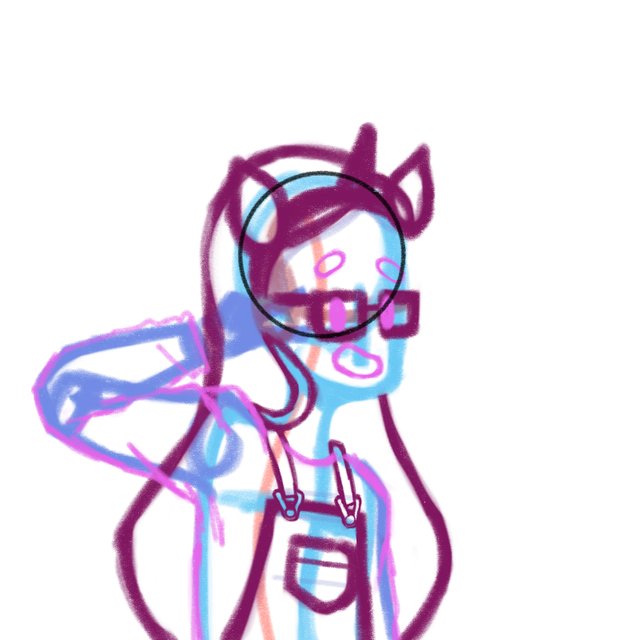 ---

---
RESULTADO FINAL
Y aquí está luego de algunas horas de trabajo, este es el dibujo aprobado por mi prima:
And here is after a few hours of work, this is the drawing approved by my cousin: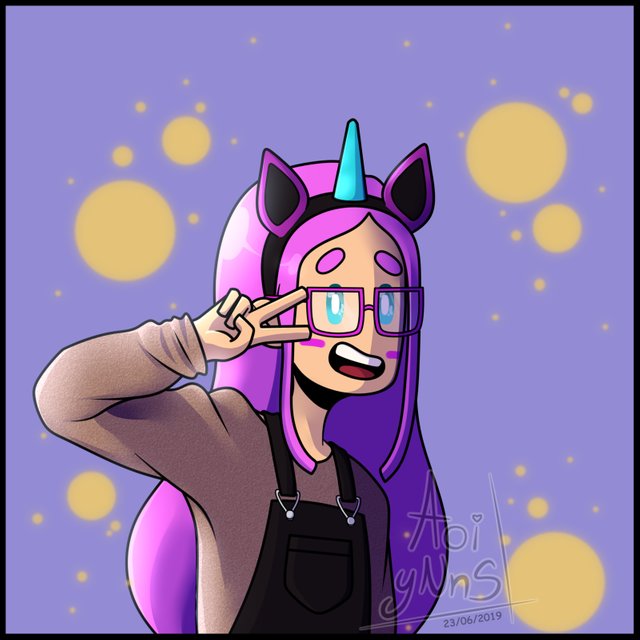 ---
¿Les gustó?
Do you like it?
---

---
Para ver el post con el que participe la semana pasada con estos dibujos, presione aquí. Allí estarán las tres partes en un solo post de estas modificaciones que decidí realizar de los dibujos de mis primas :3
To see the post with which I participated last week with these drawings, press here https://whaleshares.io/@aoi-chan/dibujos-de-mis-primas-d#@nader-art/re-aoi-chan-dibujos-de-mis-primas-d-20190626t034442243z. There will be the three parts in a single post of these modifications that I decided to make of the drawings of my cousins :3
---

Nota: Todas las imágenes las hice yo, excepto las de mis primas que las hicieron ellas aquí conmigo en la computadora. Post traducido con Google Traslator./// Note: All images were made by me, except those of my cousins ​​who made them here with me on the computer. Post traslated with Google Traslator.