Lush Urban Oasis, blending nature and technology – Architectural Photography
This is my entry in the Architectural Photography contest by @juliank.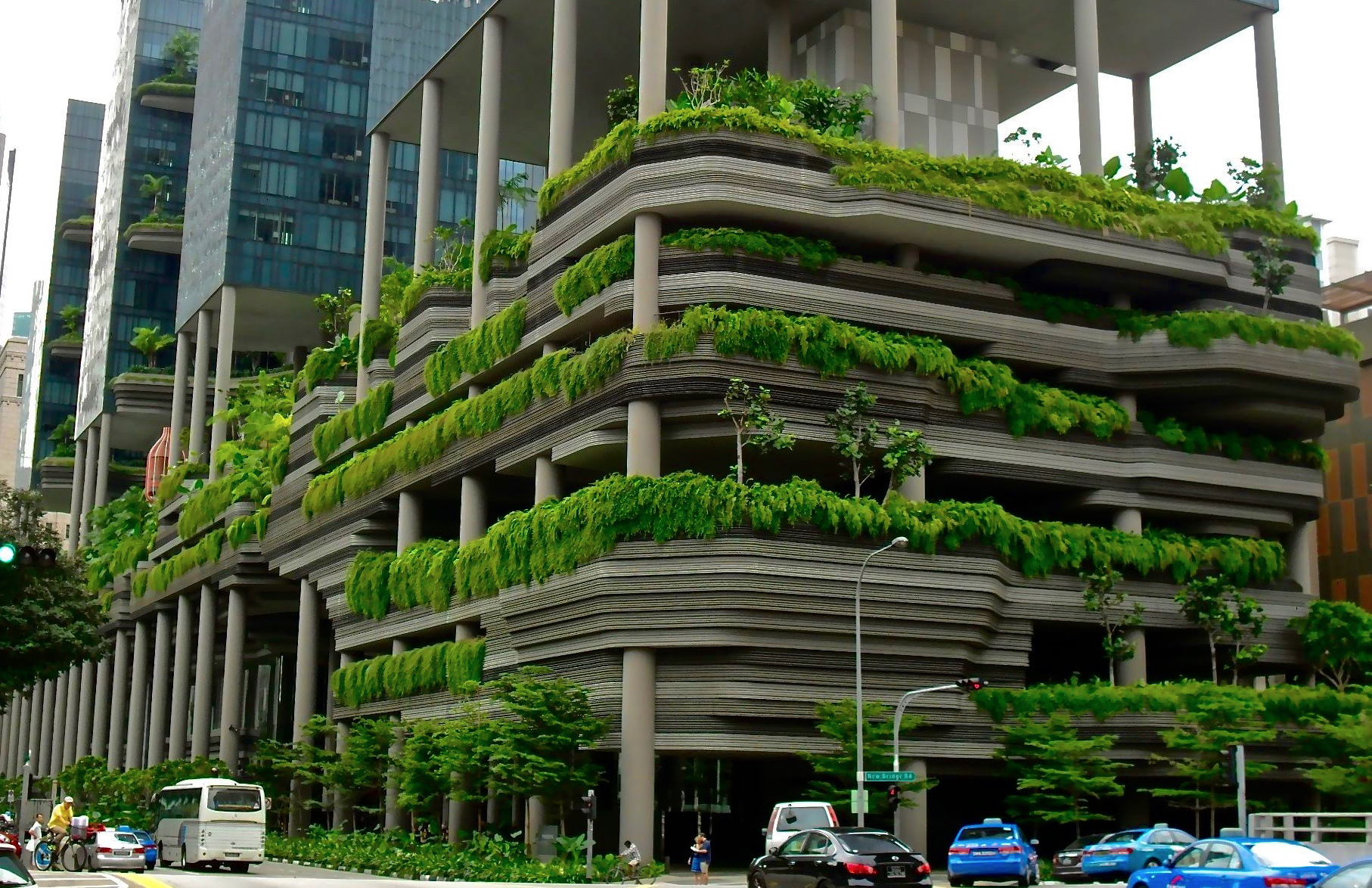 [Click Here to Enlarge Photo]
After the magnificent-looking PARKROYAL Hotel opened in Singapore in 2013, I often marvelled at the smooth, fluid, curvilinear façade of the lower floors. Tinted in 3 shades of soft grey, it made a very warm and welcoming structure.
Here's the garden
Over the next few years, it became clear that the hotel was not really in a building, but was actually in a vertical garden. The building had started sprouting plants, and soon the lower portions of the building were draped in swathes of luxuriant greenery that cascaded over the facade.
Now, many of the higher floors are also lined with "sky gardens," replete with lush tropical plants and bushes. And apparently even the corridors are lined with verdant foliage.
We'll see your garden, and double it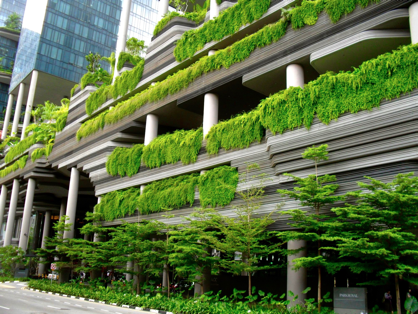 The hotel was intentionally designed to be an "eco-friendly hotel in a garden." It blends organic design with technology and nature to essentially improve on nature. In fact, the lush greenery now covers more than 15,000 square metres, which is more than double the original land area. Moreover, it uses solar panels, rain-harvesting, and other features to minimize water use and ensure that its operations remain sustainable. [Click Here to Enlarge Photo]
By 2017, the hotel had won 9 major architecture / design awards.
To add to that, I hereby announce that Singapore's PARKROYAL on Pickering is the recipient of the first-ever maJes.tytyty award for "Most Magnificent, Most Luxuriant, and Finest Hotel Ever Built."