Ancient buildings - dolmens
Appeared two thousand years BC. How they were built is unknown. The stones weigh several tons. This dolmen is located near the city of Gelendzhik. It is believed that this is an ancient family tomb.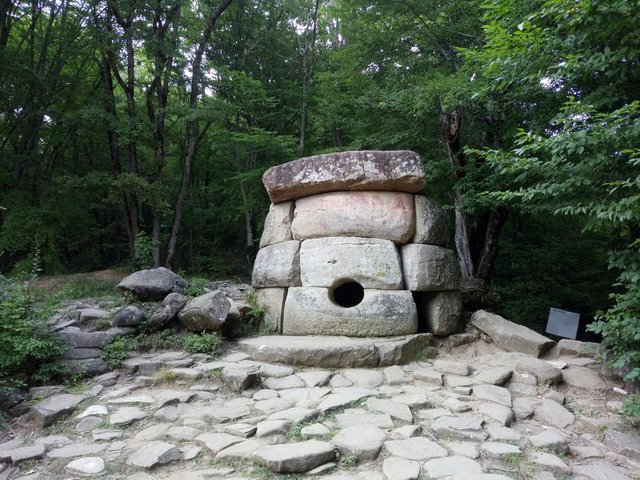 In the dolmens, which are not robbed were found the remains of people buried in 300-400 years after the first burial. All dolmens began to build at about the same time and why they stopped - is unknown. They are the same age as the Egyptian pyramids. They can be freely viewed and even touched.