Solitude in a Resort - Beautiful Sunday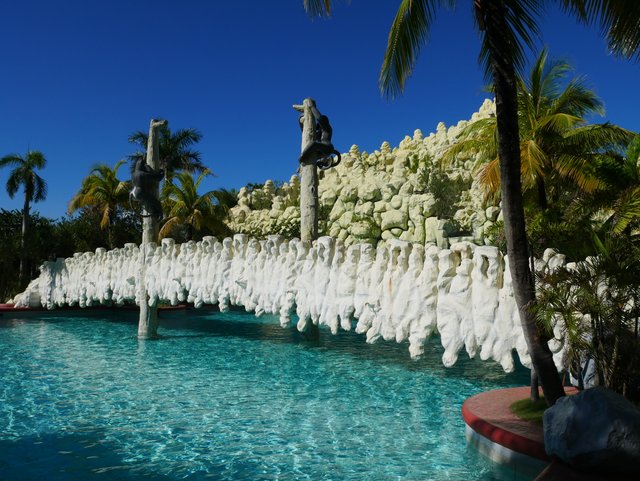 Have you ever experienced enjoying a pool in a public resort all by yourselves? No long lines, crowd or noise. Only a calm and peaceful ambiance, hearing only the laughter of your family. Let me share with you our experience in this resort called Tanza Oasis found in Cavite, Philippines.
Solitude in a Resort

We arrived around 3pm in this resort which is very popular in the area. We have been here a couple of times already and is often very crowded especially during summer seasons. In this visit, we were invited by my mother in law to drop by as the whole resort was rented for their seminar. She wanted for her grand kids to enjoy an afternoon of swimming.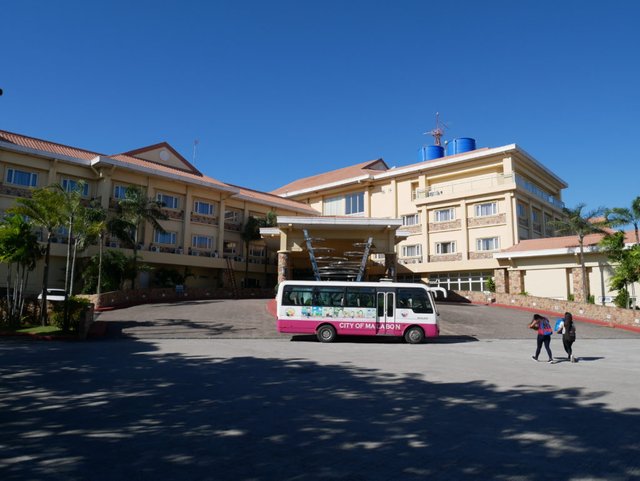 Tanza Oasis is popular in catering meetings, seminars, weddings or to just have a simple fun time with the family. It is also a hotel that offers different types of rooms to accommodate your needs.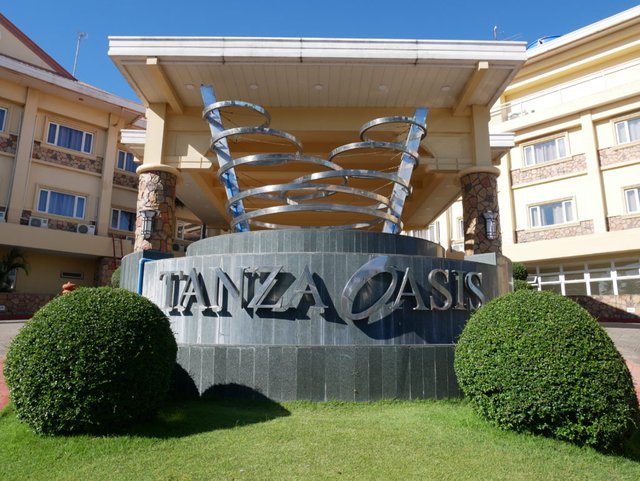 We headed to the entrance to meet my mother in law. Upon entering lights from the front desk were off and the lobby was only lit my the natural light emanating from outside. You may ask, " Oh I thought you guys were alone in this place?" Well those people on the front desk checking in are also part of the seminar being hosted here. The title is partly true and we will get to the solitude part shortly.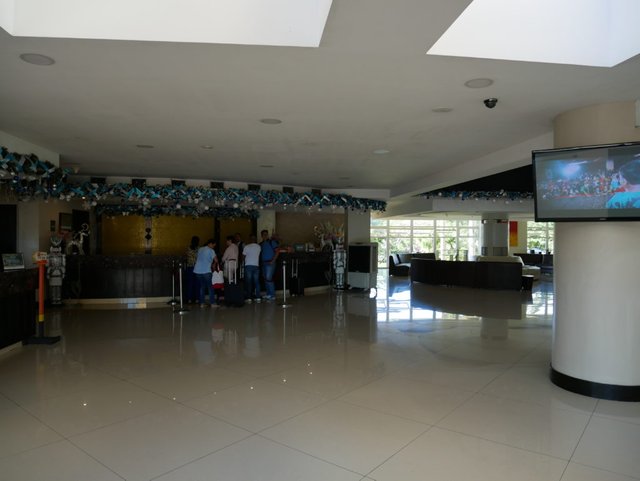 The resort is all ready for Christmas as they have already set up their three story high blue Christmas tree. Holiday season comes here early to give the visitors a good holiday vibe. I like having that long holiday feel, it makes it more relaxing for me.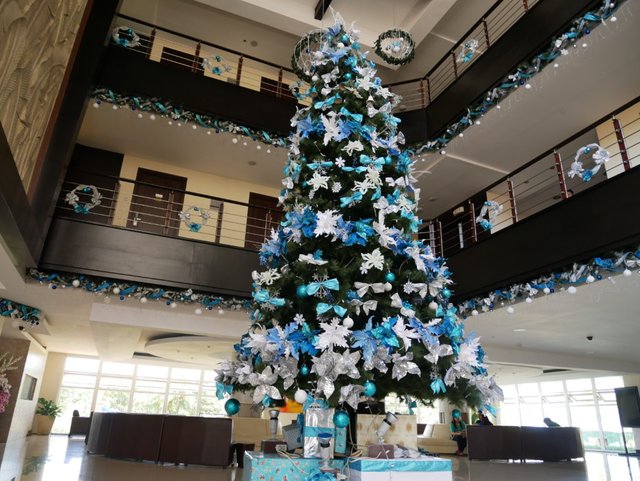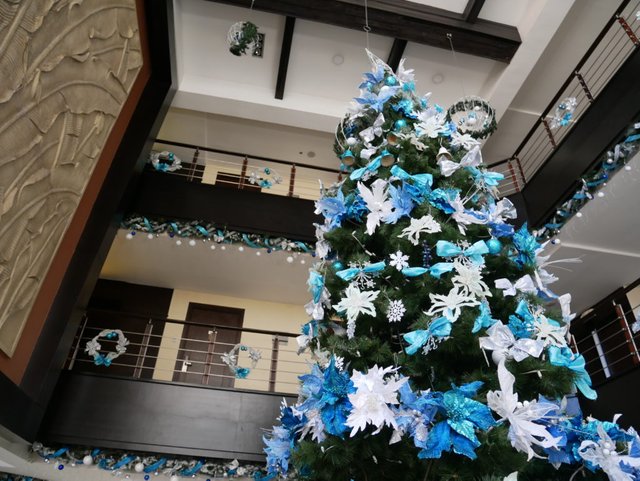 We got a call from my mother in law and asked us to proceed and meet her near the pool area.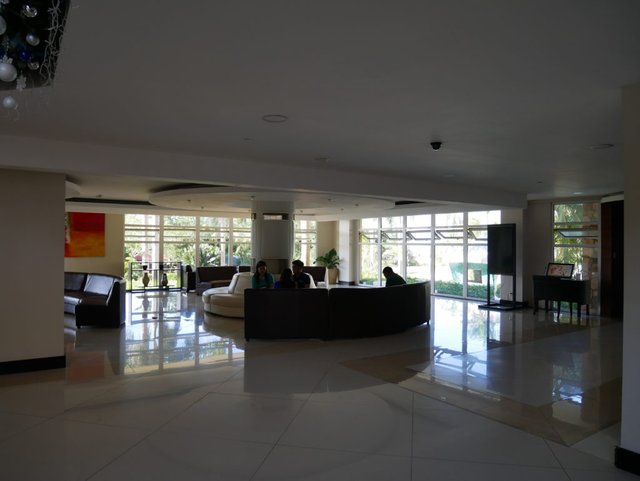 You would need to go down to the ground floor to get to the pool. This is also where the seminar rooms are located and just outside the rooms, a buffet is served for the seminar participants.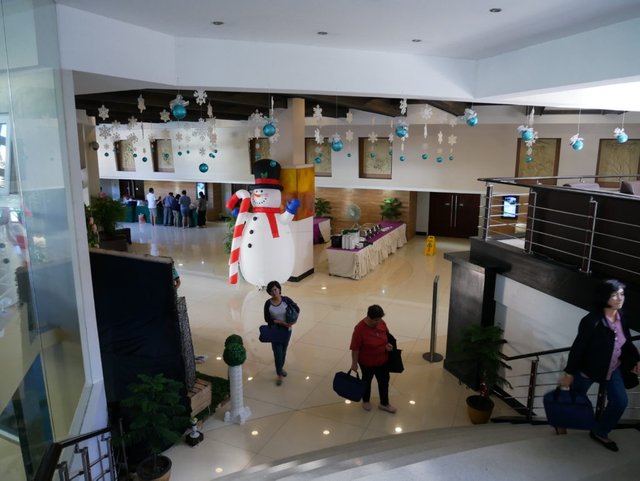 The afternoon was perfect for a swim and from here you could smell the water and the cool breeze from the ocean.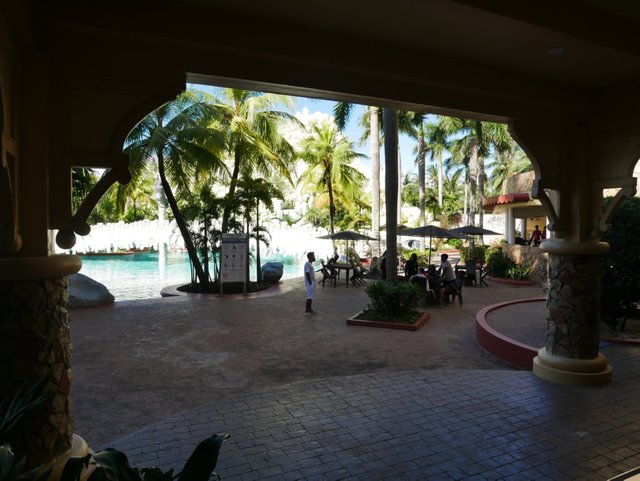 Before swimming some of the house rules are posted beside the pool. Lots of rules, but like any other resort these are the common regulations.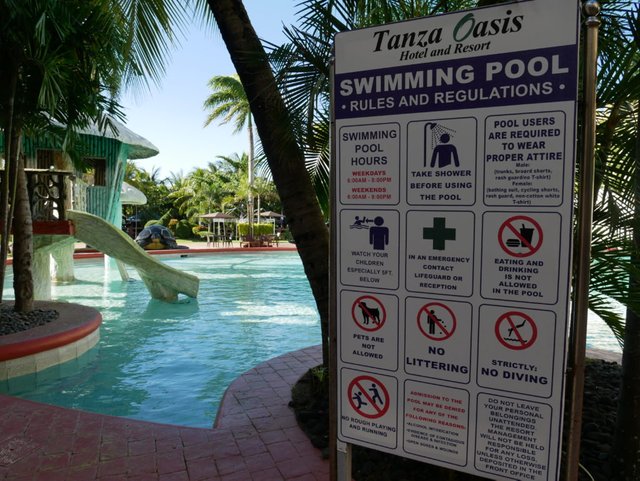 As the title says, "Solitude" and this is what I am talking about. The whole pools area is empty as everyone is occupied with the seminar. It was something we did not expect and it was like having our own private pool for the afternoon.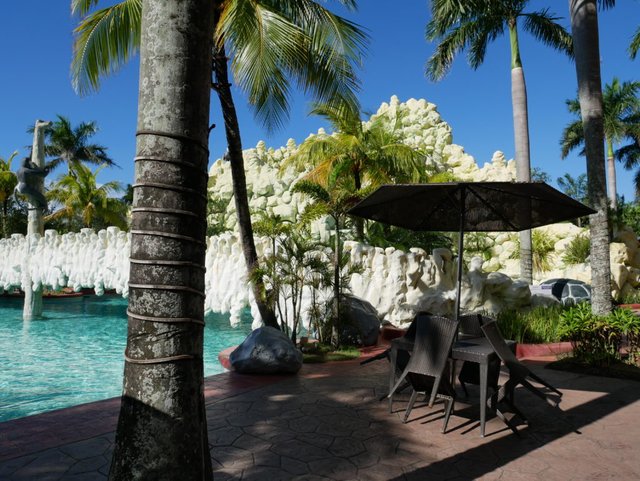 The kids were getting excited to jump in and I myself is also needing some relaxation.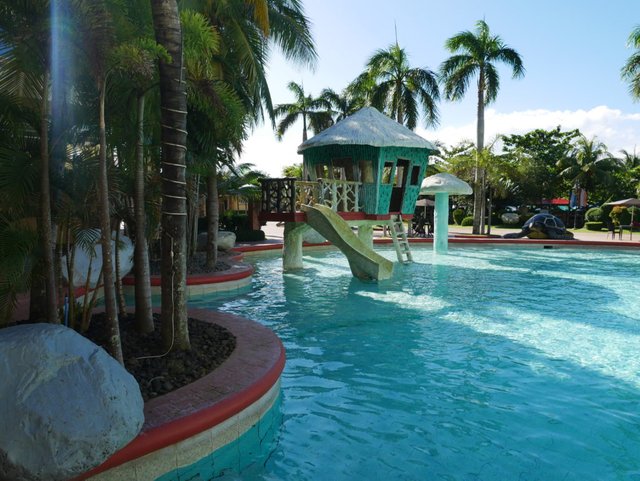 The theme of the pool is safari and just look at this giant turtle. A nice addition to get that pool adventure safari vibe going on.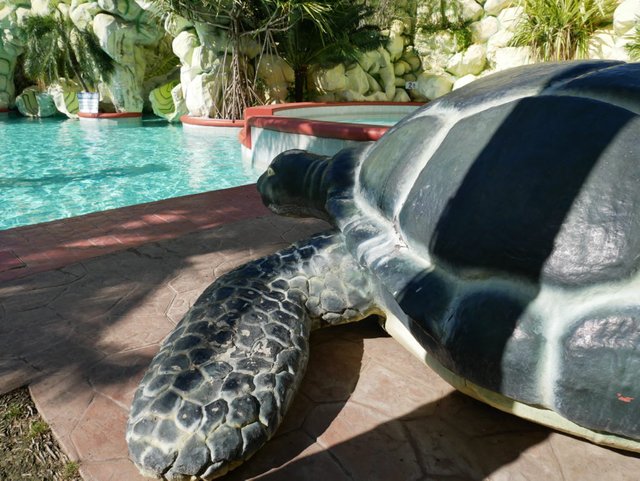 The deepest part of the pool is 5 feet, but this 2 feet pool is perfect for small children to play in.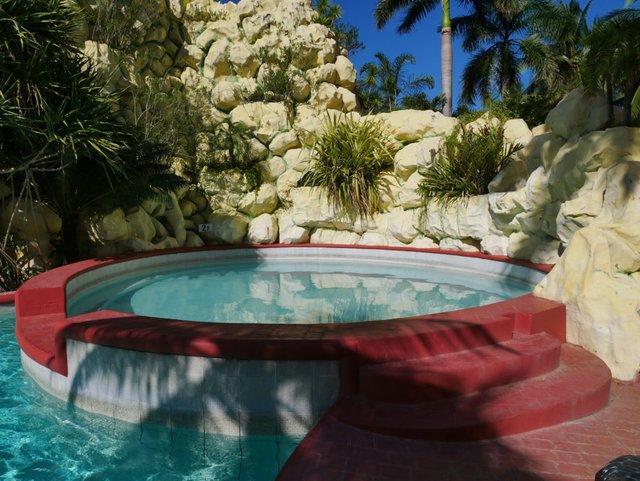 The place has three slides, but unfortunately the pump for the slides are off. Well, you can't have it all.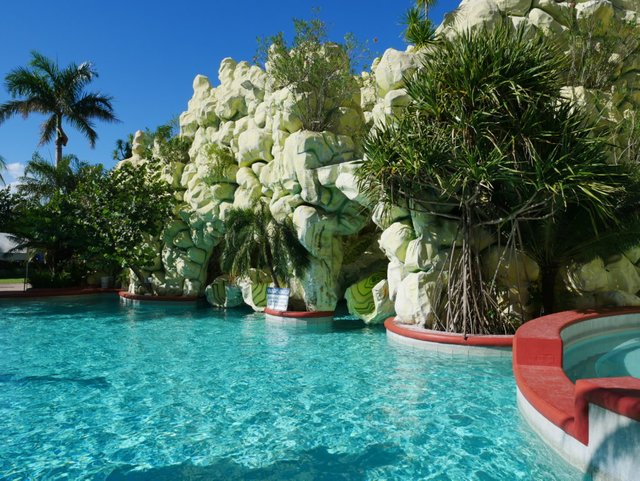 There is a bridge that extends to the other side of the pool, but it is not allowed to jump from the bridge.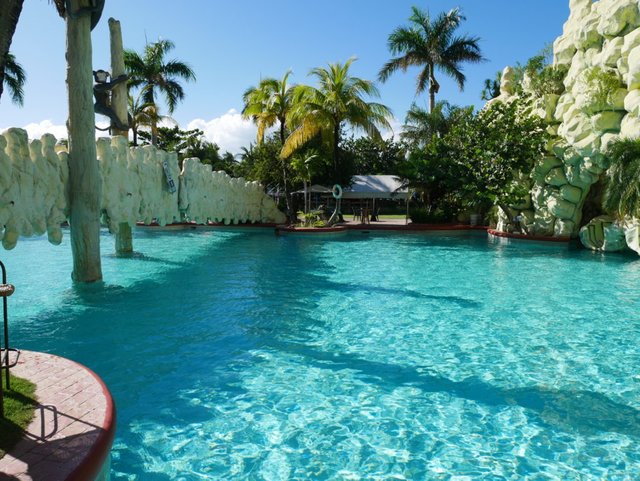 Crossing the bridge would give you a perfect view of the slides and a perfect spot to take photos when people comes sliding down. I love how they designed the slides which are hidden behind the artificial rocks.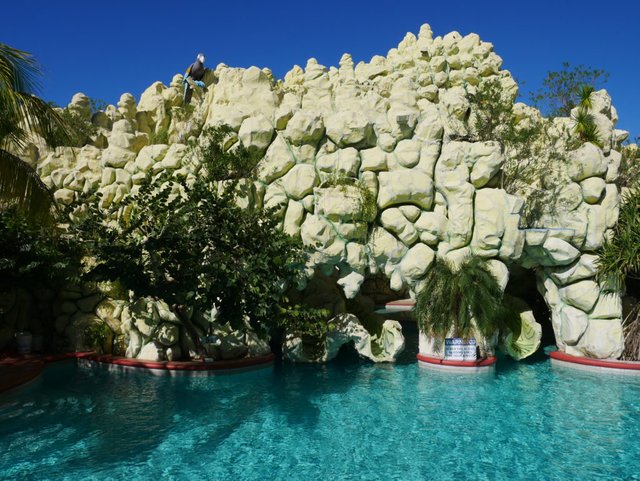 Giant monkeys guards the bridge adding thrill to that feeling of adventure.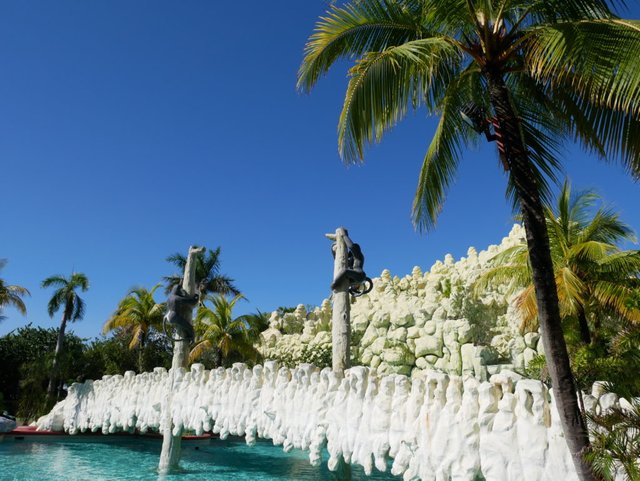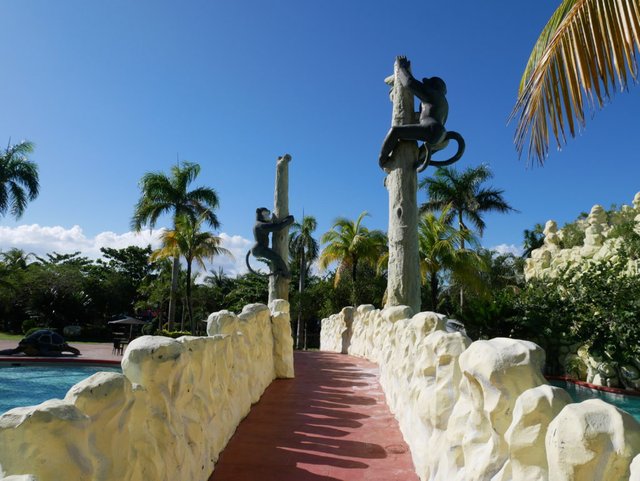 Let's go inside and have a look at the entrance to the water slides. It's like a cave that could lead to discovery.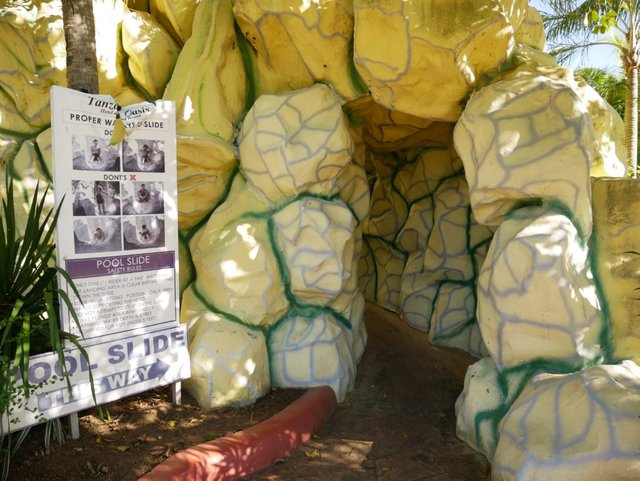 Inside is the spiral slide covered with the artificial rocks and I just wish they made it look more natural.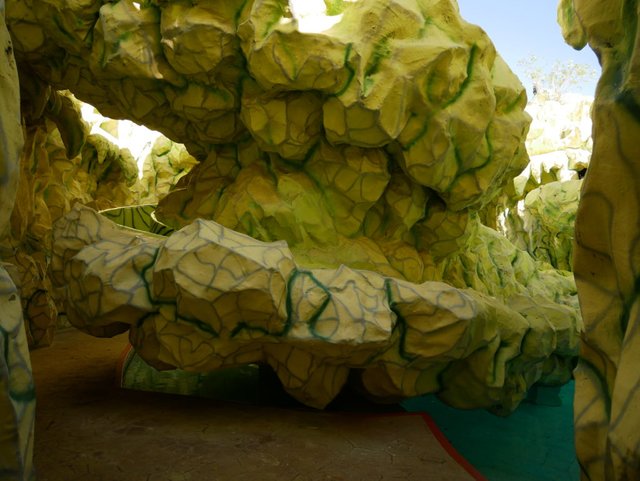 I gave the rocks a knock and I sounds hollow on the inside. I am just not sure what type of material is used for the rocks. It looks pretty durable, but you would not hurt yourself if ever you bump into them.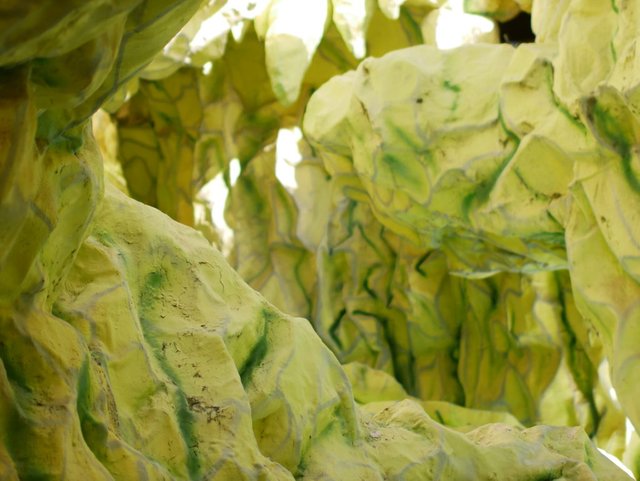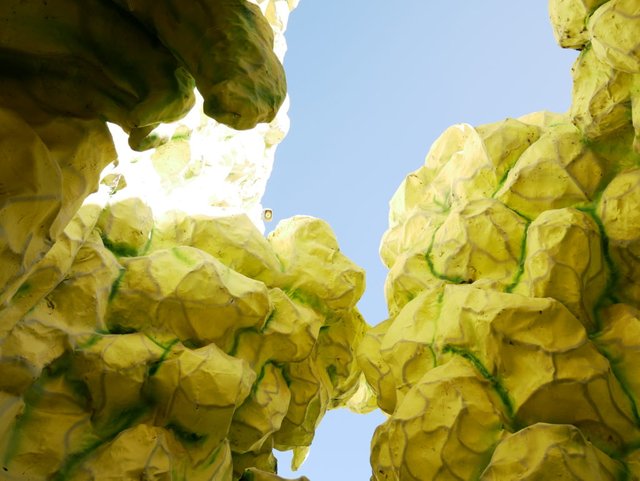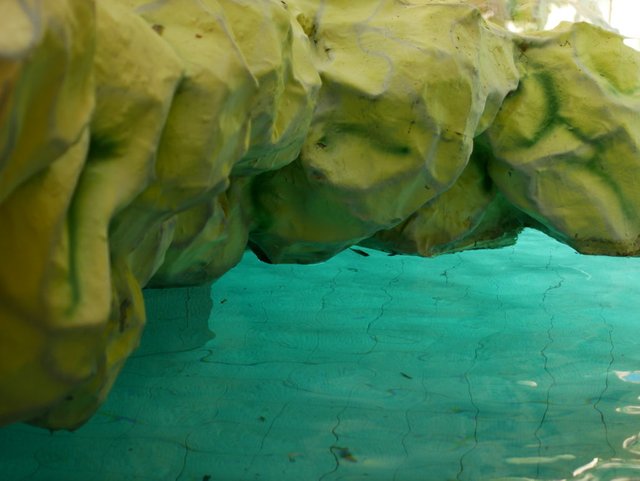 There is shallow part of the pool inside where you could just sit and relax. At this time since there are no people around and you could have a nice quiet time just sitting inside this artificial cave.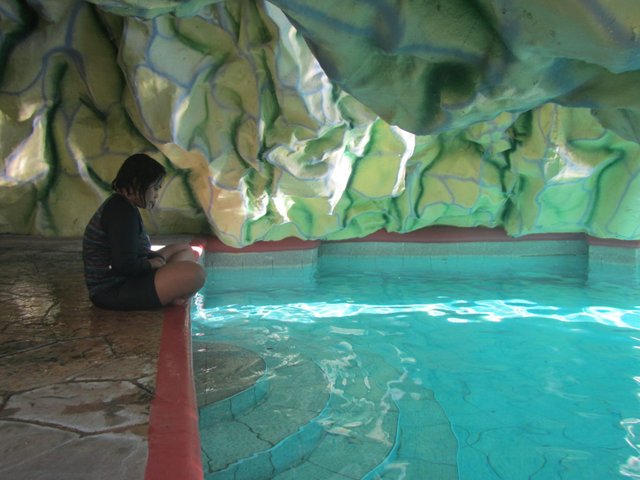 Underneath the water, light from outside emanates and creates patterns of glowing light.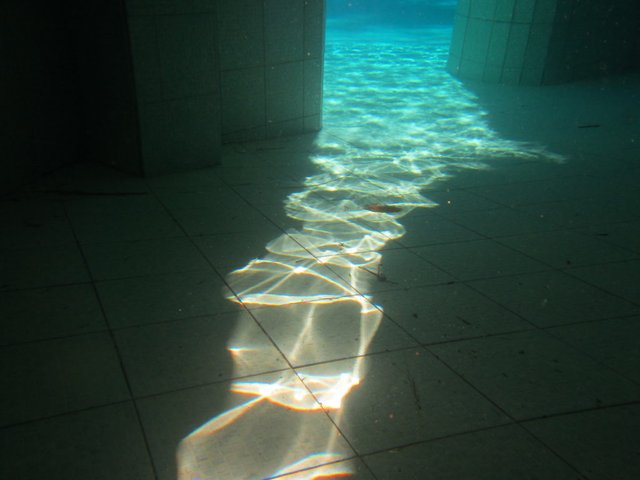 The light bounces off the water and gives a greenish glow. Probably the blue water and the yellow color of the rocks gives it this color.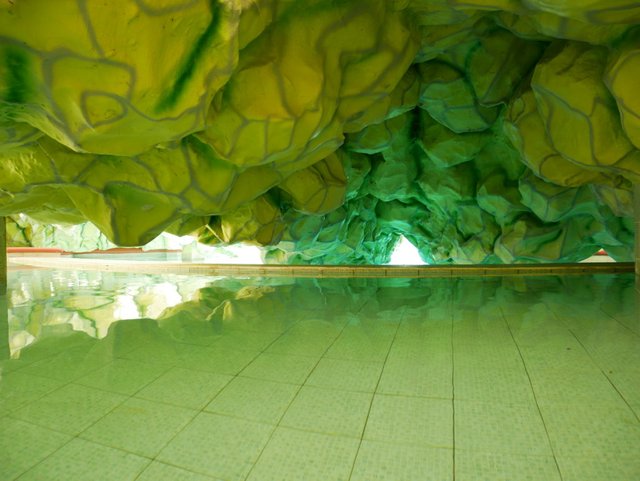 Here is a wider angle of the inside with the two slides headed outside.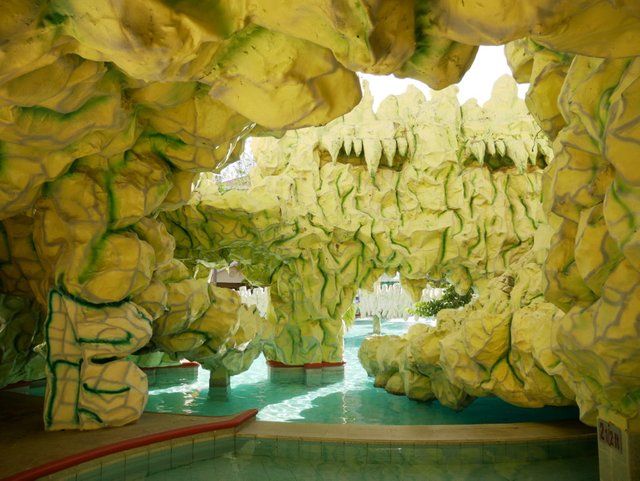 Time for swimming and the kids were enjoying themselves already. The water was very clean and I was holding myself from jumping in. I wanted to go around first and take some more photos.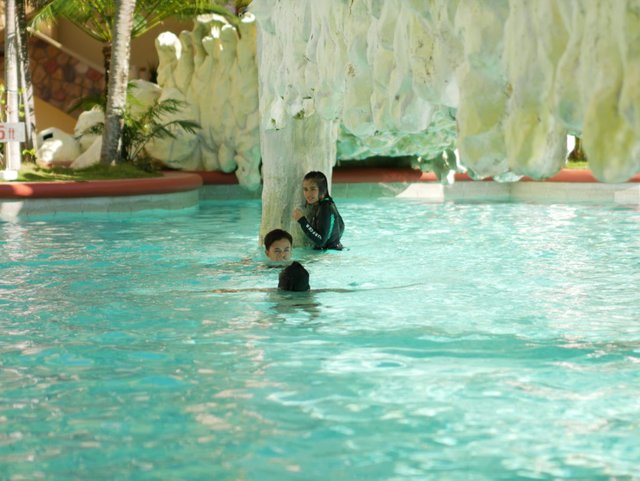 From the other side there are life guards on duty, making sure the kids are safe. I didn't notice them right away, but I am glad they are still on duty even if there are only four kids swimming.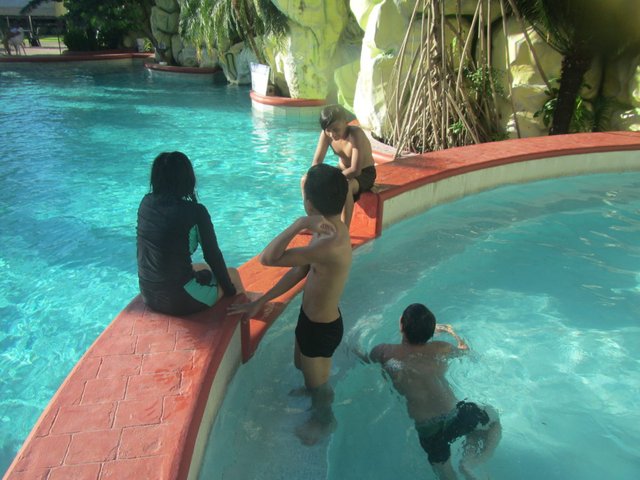 My daughter @bearkid having a grand time and there is no way stopping her. I'm sure it would be dark soon and they will still be swimming.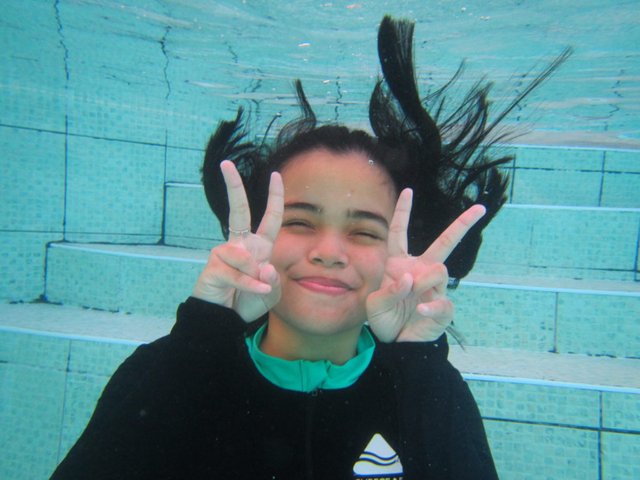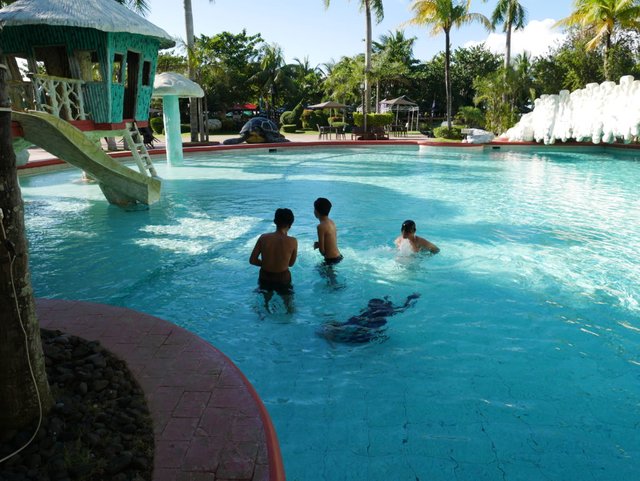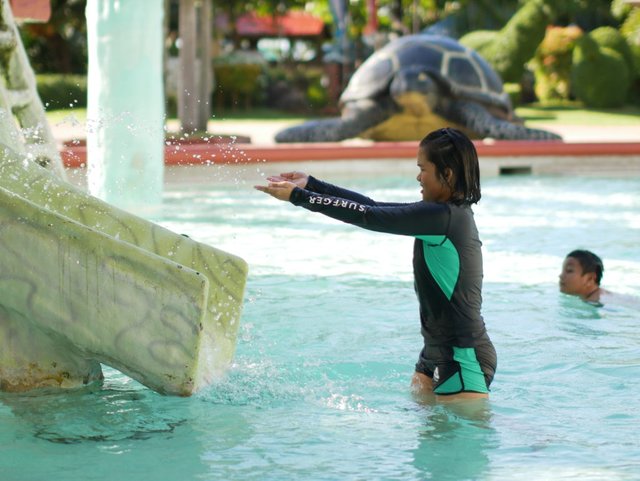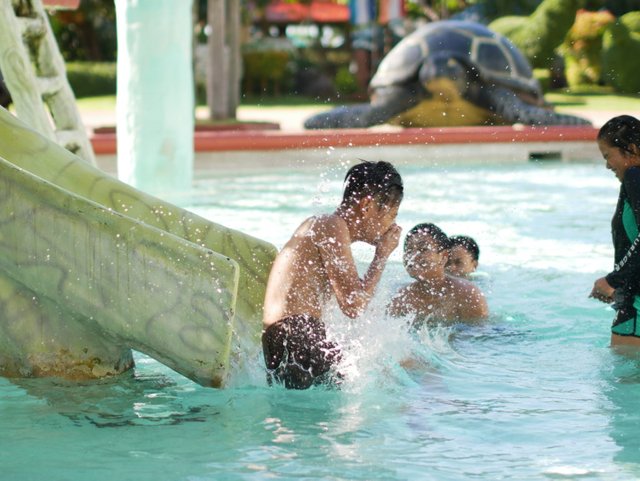 The water pumps were turned on for the hut and the small slide. I love just hanging around underneath the falling water which feels like rain.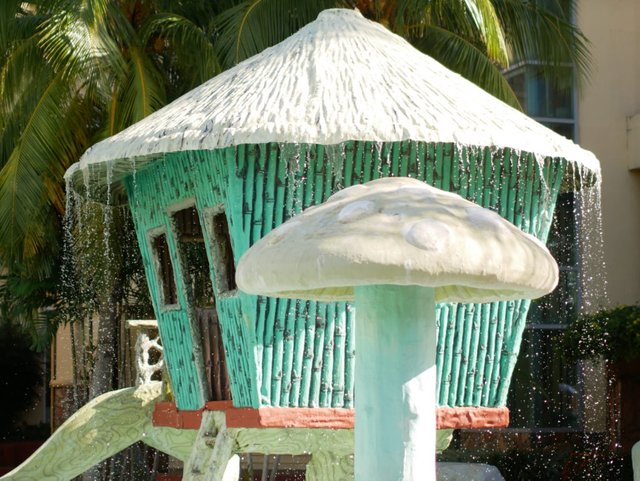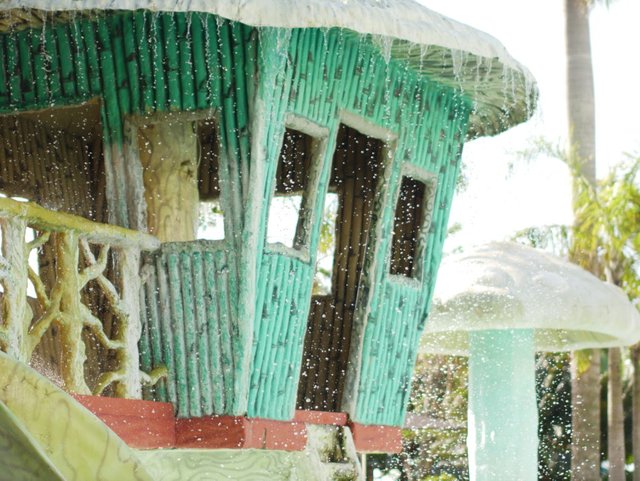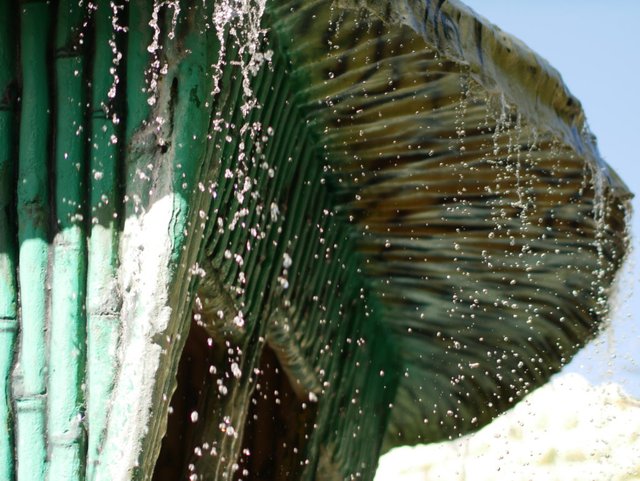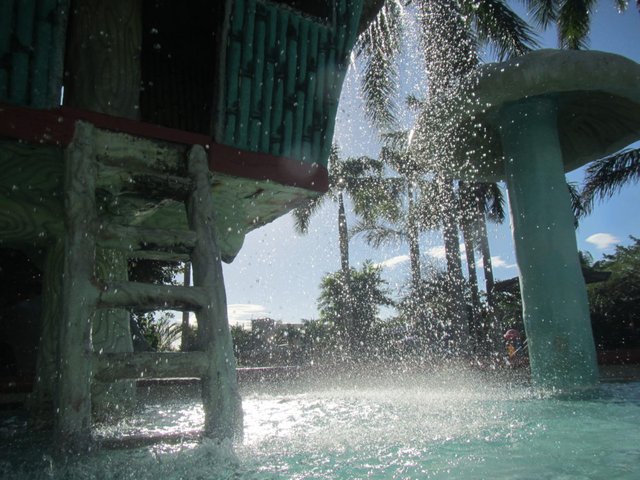 The only thing that is missing here is me and a margarita in hand. I haven't checked the menu on the bar, but I'm sure they have it. But I guess it is not a good idea as I would still be driving home. Maybe next time if ever we check in this hotel.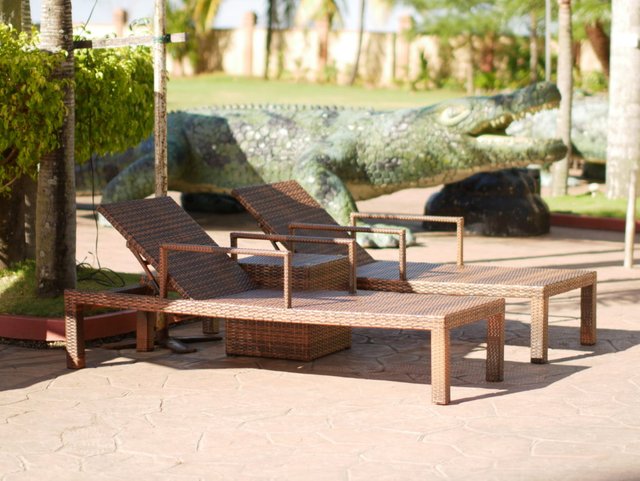 Another attraction is this giant crocodile to match the giant turtles on the other side.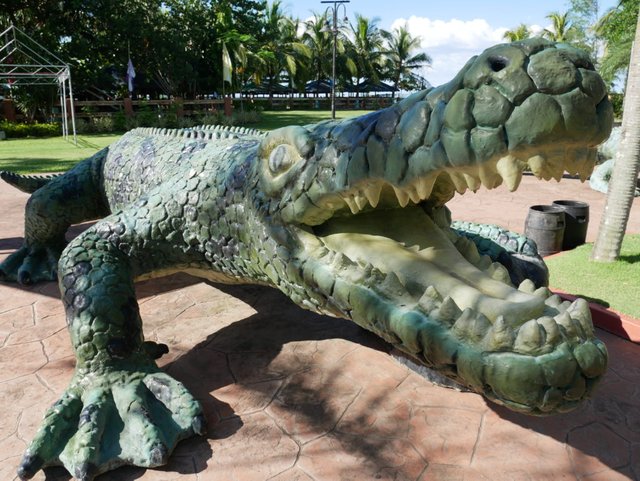 They have an elevator to take the guests to their floor and so you wouldn't need to go thru the lobby if you are dripping wet.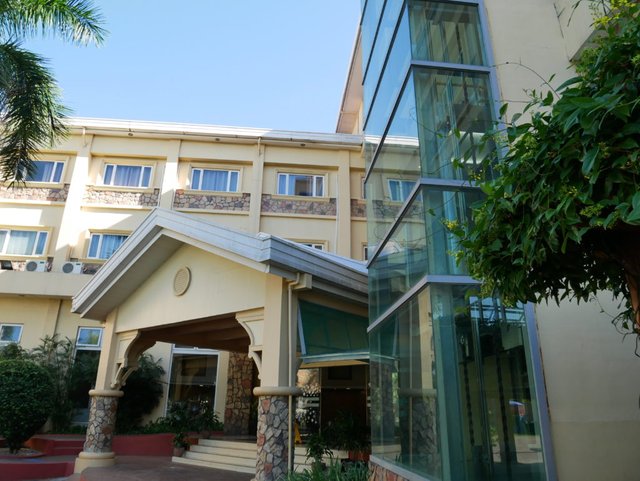 The bar area with no customers and I wanted to share with you if you want a drink. The bar tender greeted me with a good afternoon and maybe was hoping that I would be ordering a drink.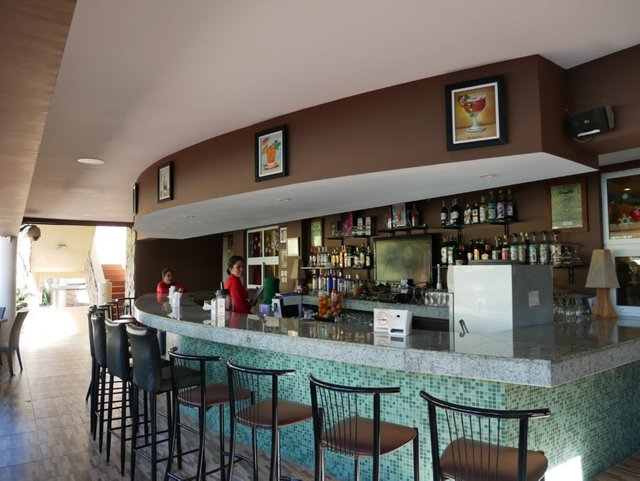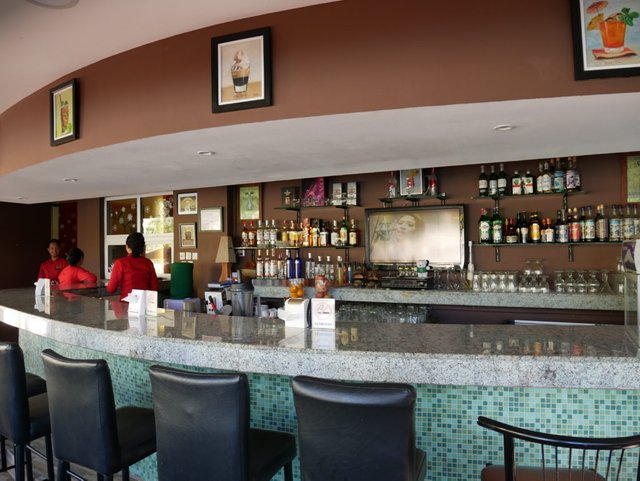 Let's explore the back part of the area leading to the beach.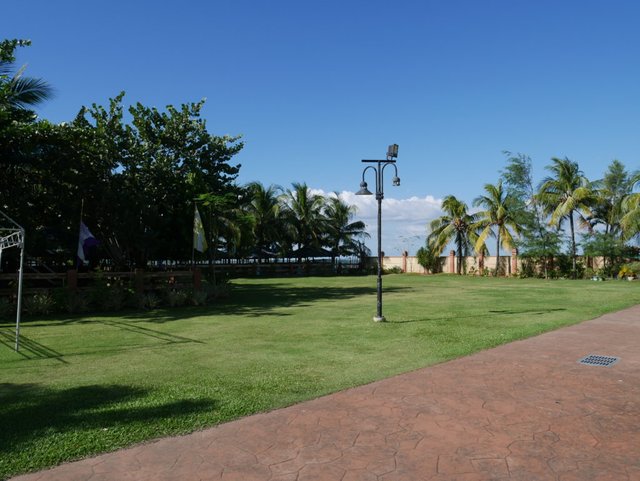 The place looks deserted just how I like it, imagining it was our own private place.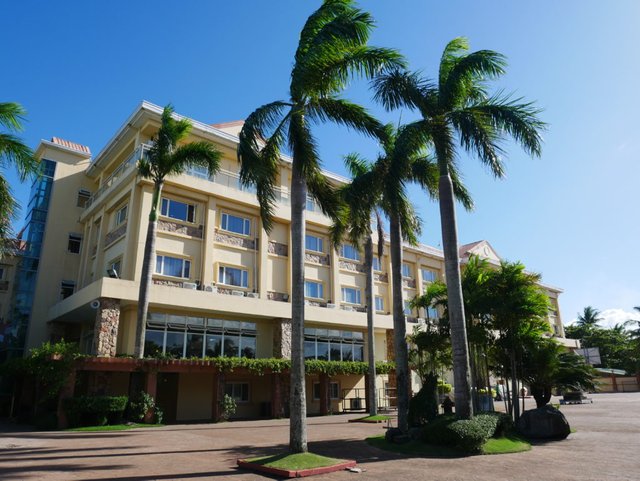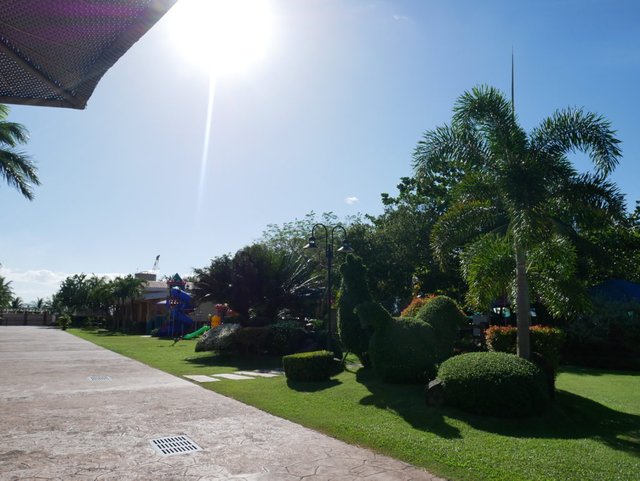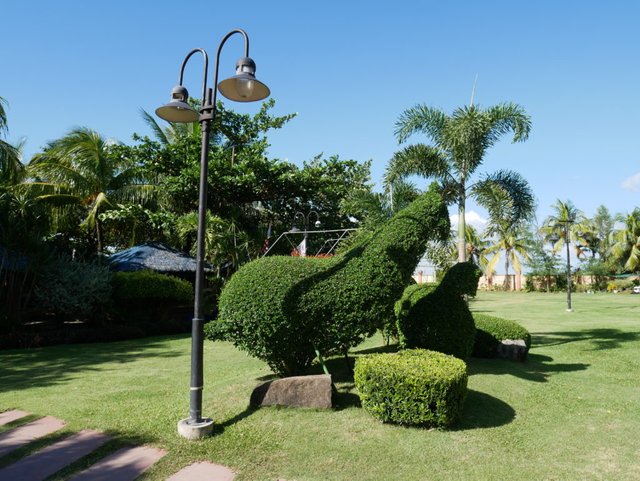 A play ground has a lot of memories for all of us. Every time I see one I always remember childhood days when there is nothing to worry about. Spending hours on the swings, slides with the company of friends.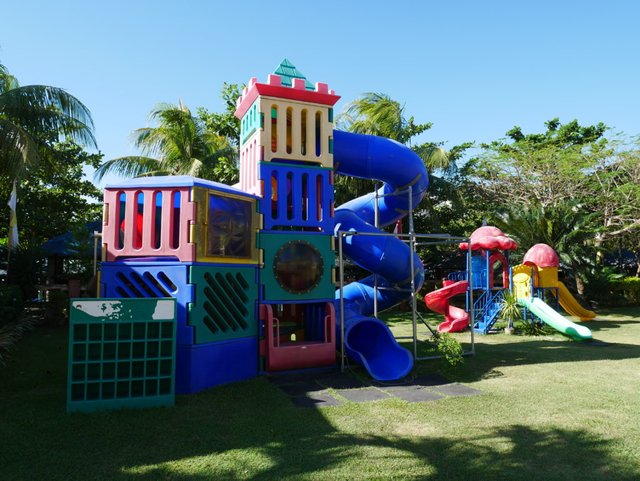 Time to go to the beach area and the sound of the waves, the smell of the ocean air is very inviting.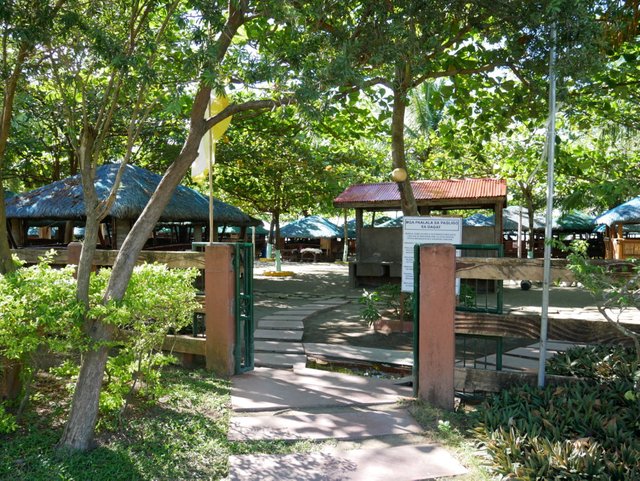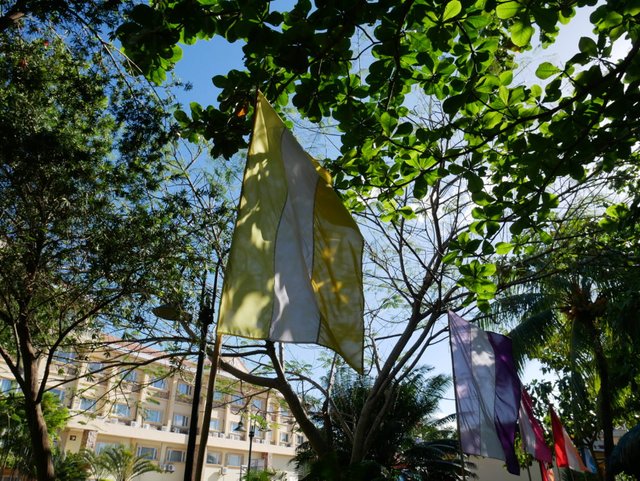 Like a lot of beach resorts in our country it is covered with native huts and we call them cottages here.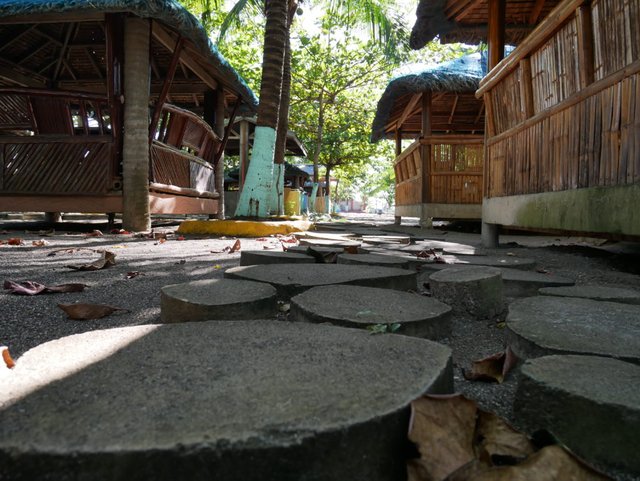 This is solitude in a good way, will all those empty huts I could just doze off in one of them.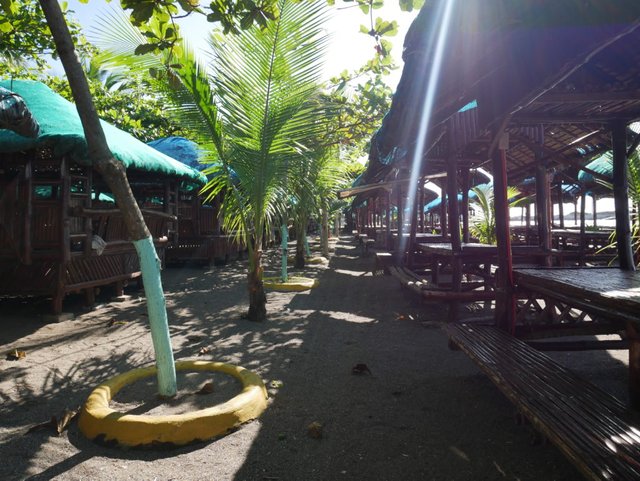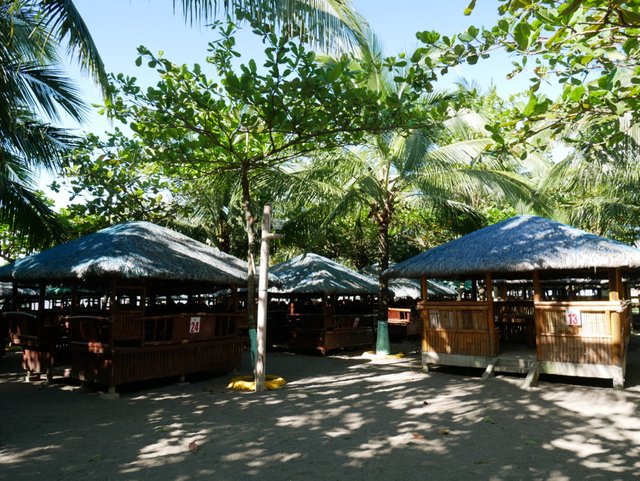 This is what it looks like on the inside and the prices varies with the size of the hut.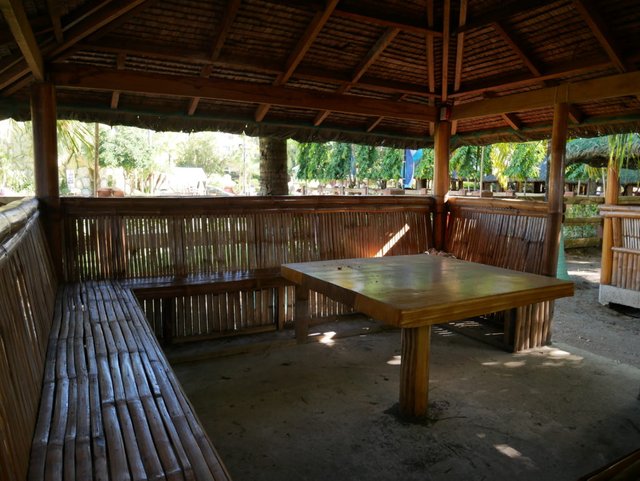 This is a smaller one and looks like someone had a beer here last night. It is not good drinking alone, in our country if you are seeing drinking alone you have a problem. It wouldn't hurt to call a friend to share any problem over a bottle just to get things off your chest. The most popular beer in the country, "San Miguel Beer" has a slogan, "Samahang walang katulad" it means brotherhood that cannot be matched.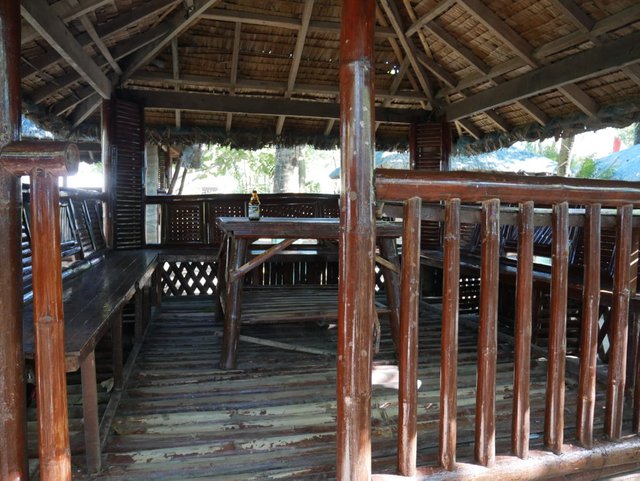 On the left part of the ocean there is a construction going on. I'm not sure if they are setting up a port or extending the beach.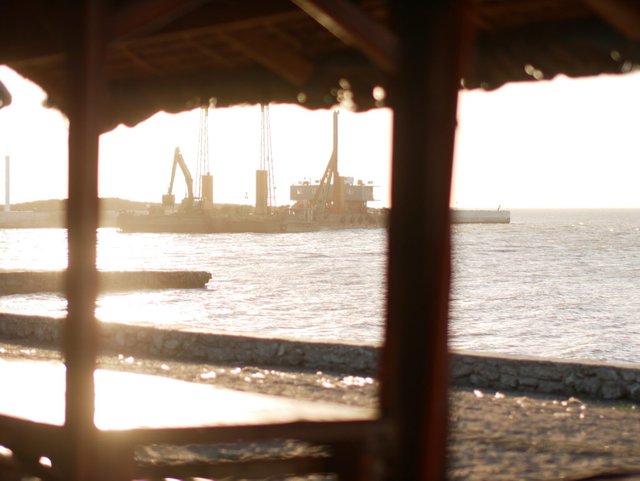 We were waiting for golden hour, but the sun was still too high and while waiting my wife wanted to take a few photos of her. I actually took a lot of shots, but she didn't want to share a lot of them.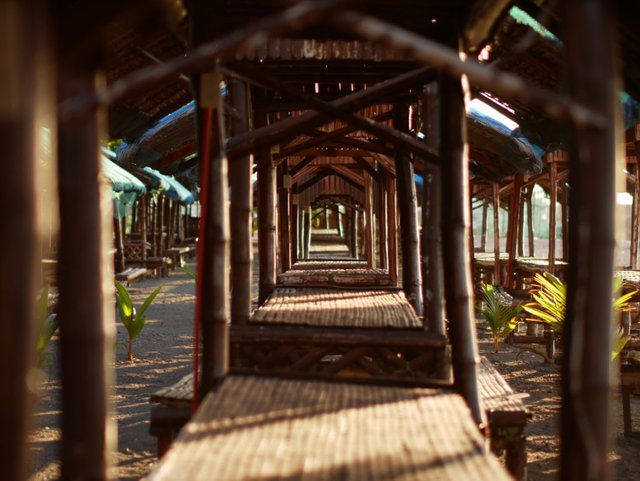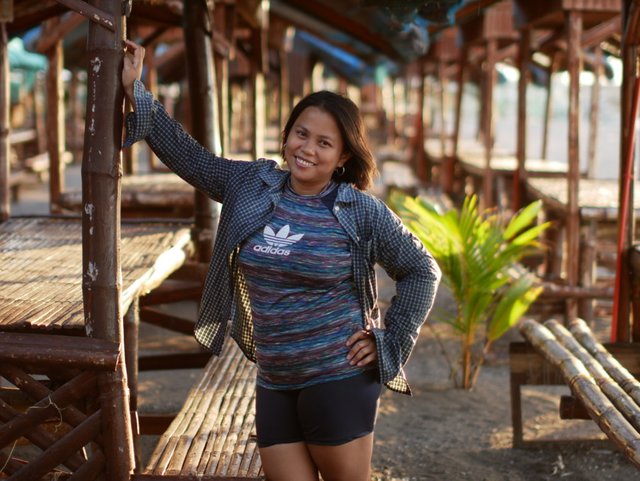 I like the time we spent here this afternoon, very peaceful and quiet. Looking at those empty cottages somehow gives me the same feeling of an empty church or an empty school. There is something that I really like with places that are usually crowded, but I love the times when it is empty. It is hard to explain, let me know if some of you feels the same way. Maybe I could make sense of it all or maybe it doesn't really need an explanation.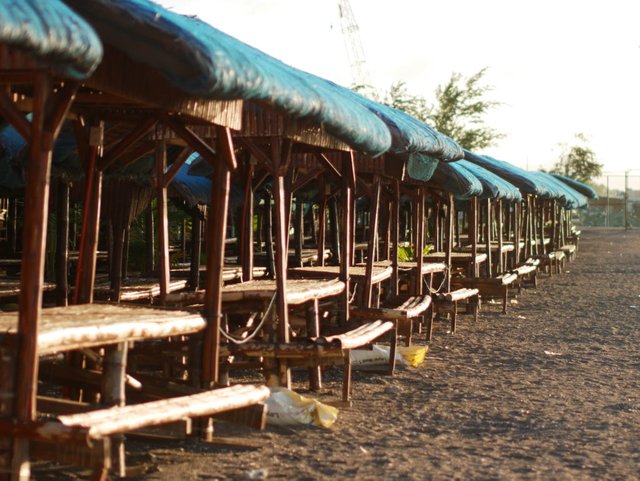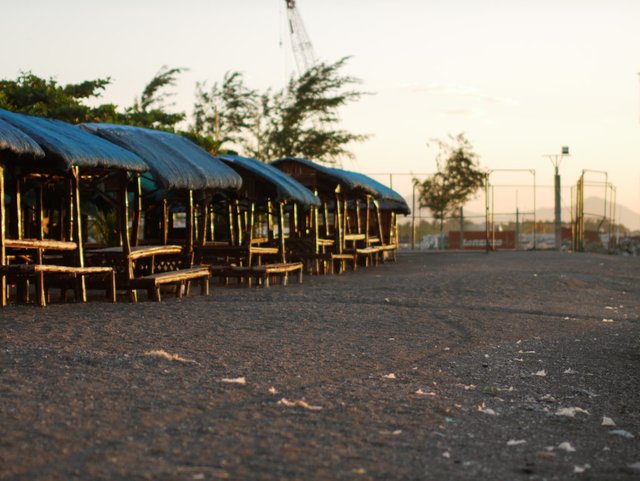 Sorry to disappoint, but the water is this area is not blue and crystal clear. We have a lot of amazing beaches in our country, but here it wouldn't be encouraging to take a swim.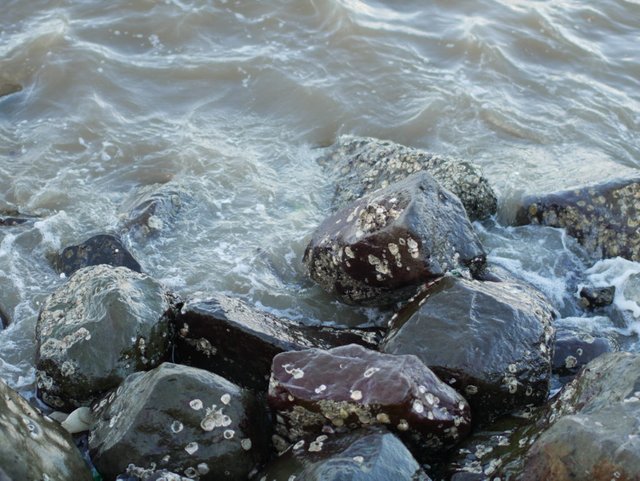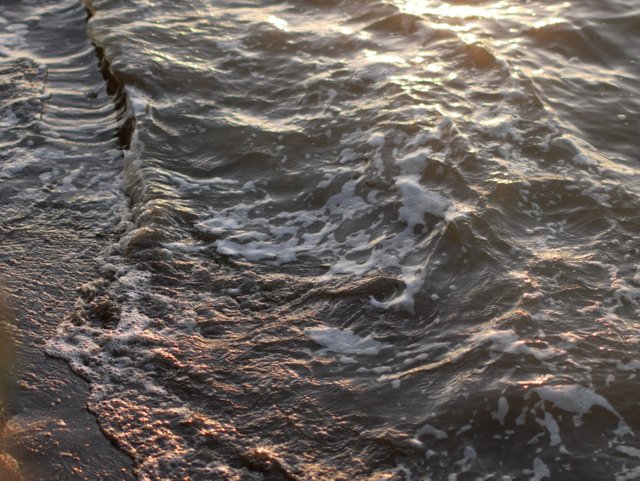 A local fisherman gets ready for an afternoon fishing and usually they use large nets. I'd love to join one of these fishing boats in the future. I'd like to experience fishing with them.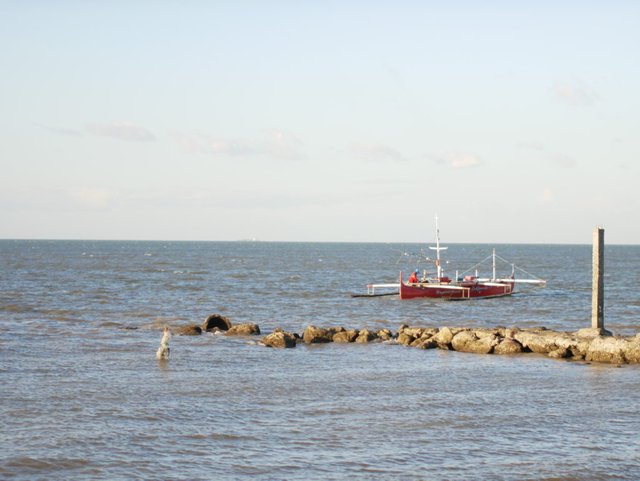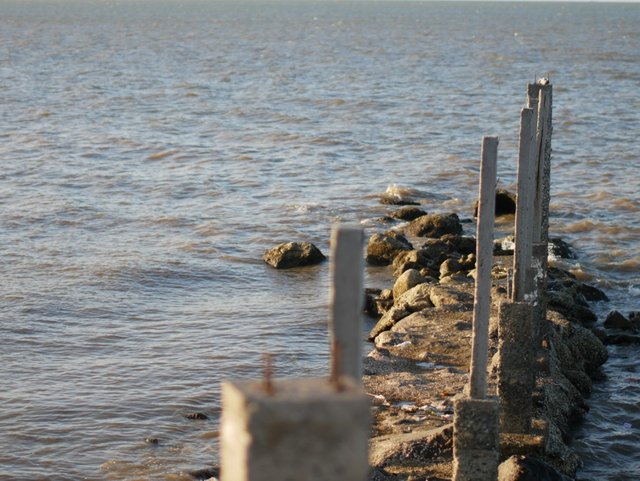 The sun was still very high, but we are in no rush. A perfect time to just sit and some quality time with my wife. Talking about life, plans for the future and we also can't help to talk about dreams. Well, I think all my dreams have already come true as I have everything I need right beside me. The ocean in front of me and the woman that I love beside me. Oh and also the kids who are still swimming at the pool.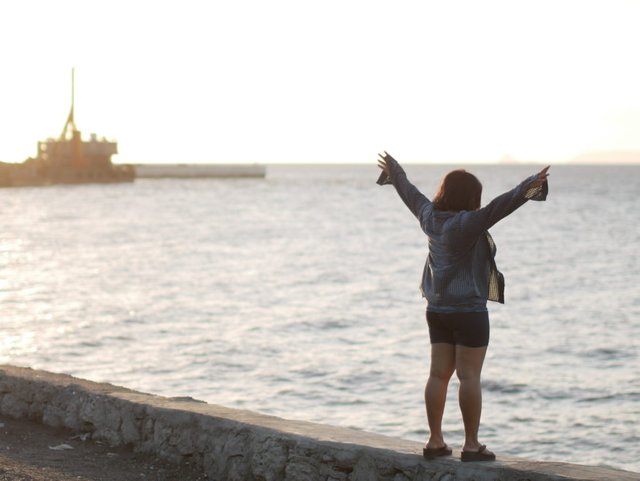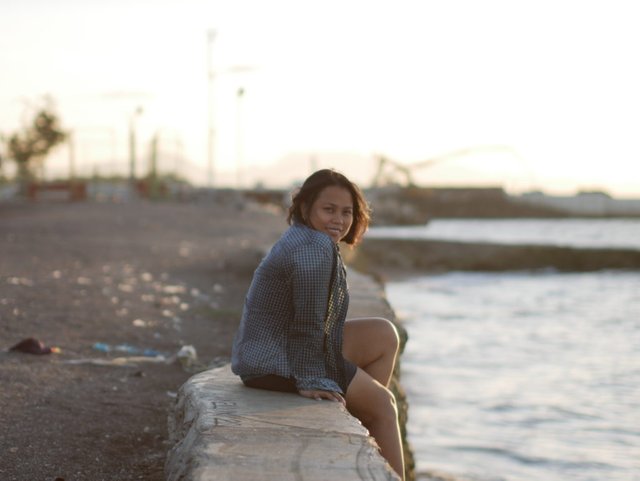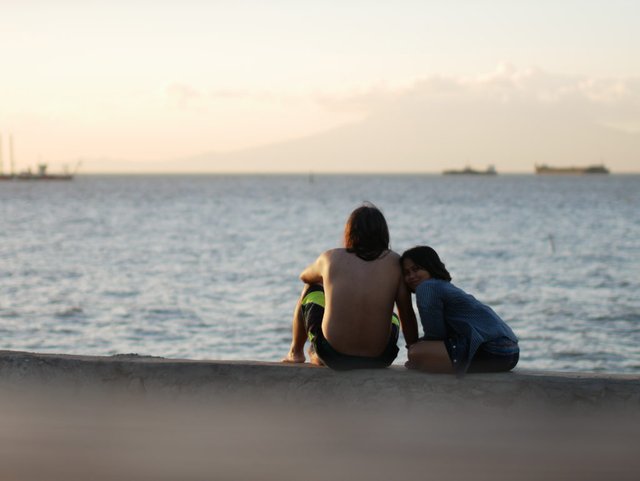 The light slowly dims as the sun begins to set.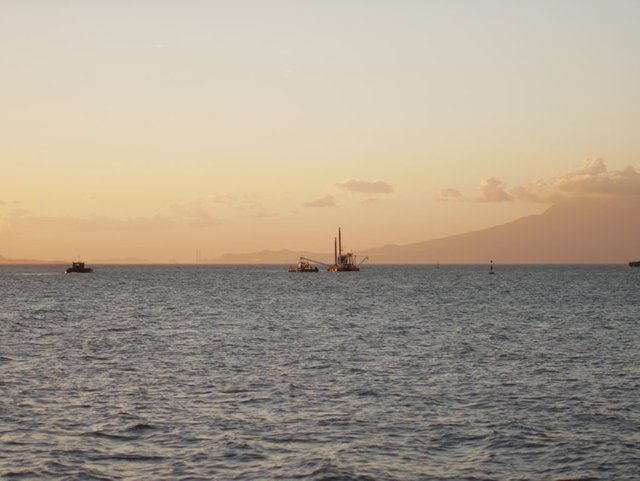 These are the few minutes in this golden hour. The construction covers the setting sun, but I guess it adds character to this view. Hope you enjoy these few precious moments before the sun is swallowed over the horizon.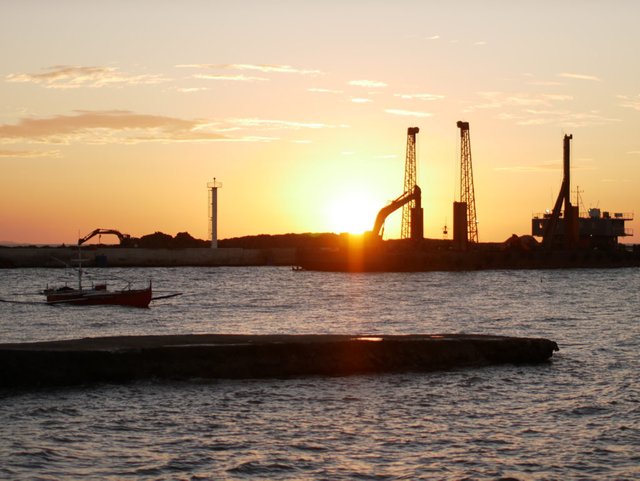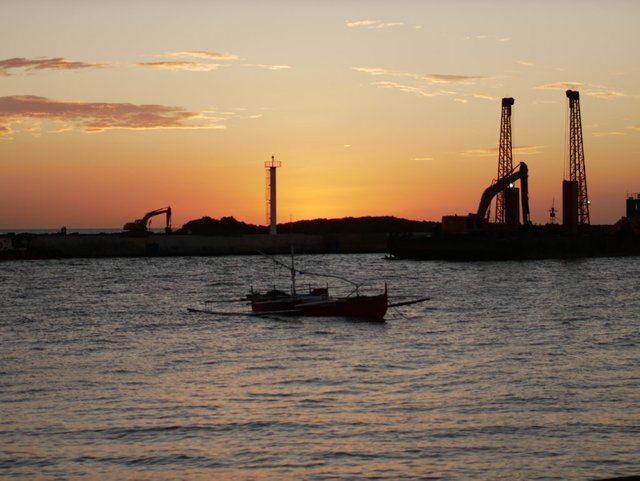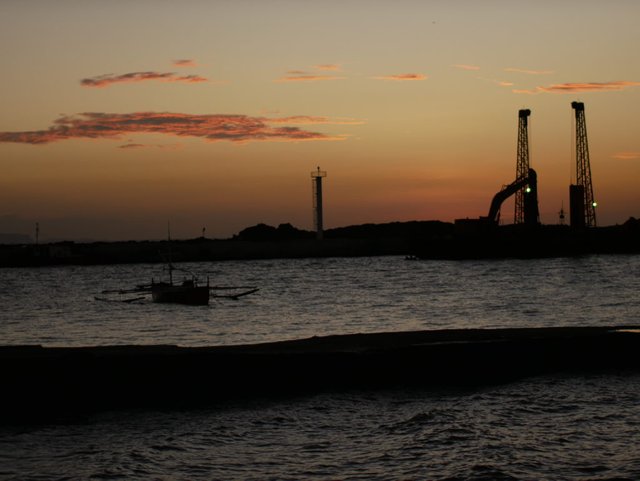 Time to head back and check the kids as I think we needed to get ready to go back home.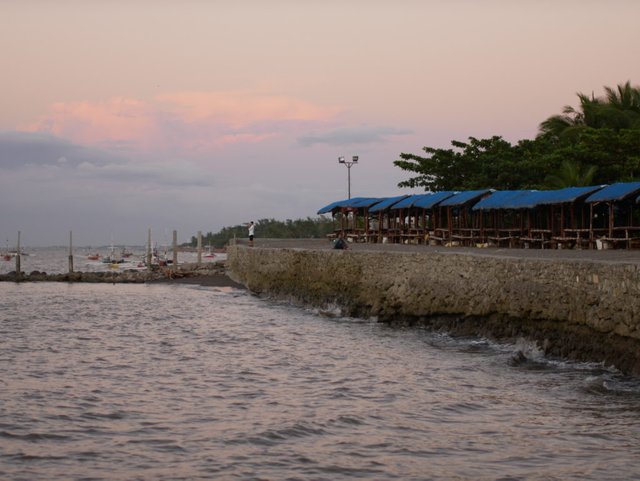 Back at the pool area everything was already lit up including the bar.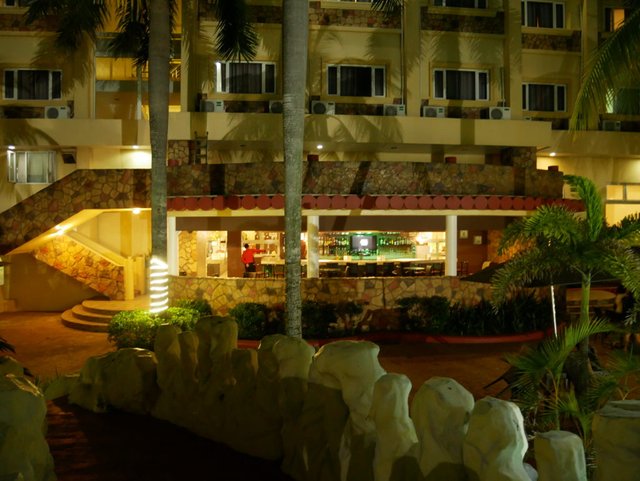 The lighting setup of the place gives it an enchanting ambiance. With still no people around it is very inviting to go for a night swim.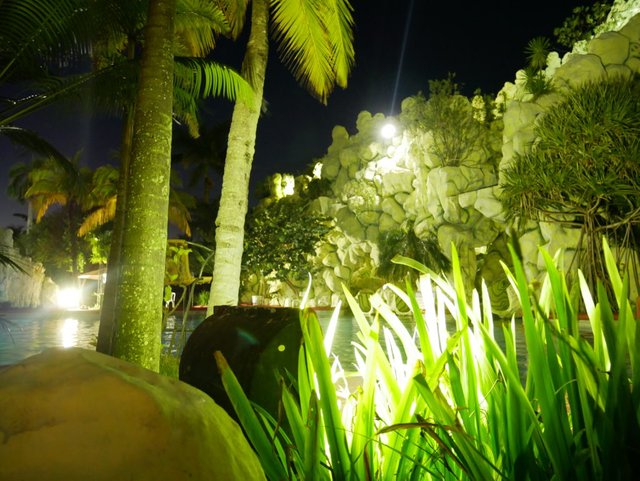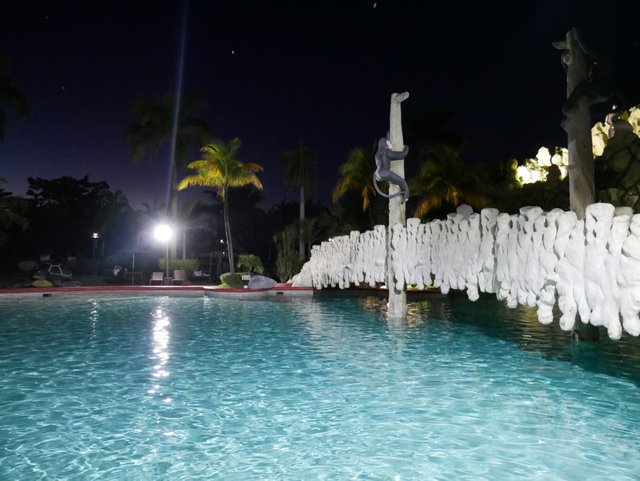 As expected the kids were still at it and I really felt sorry to ask them to get ready to go home. But without giving them a few more minutes to enjoy.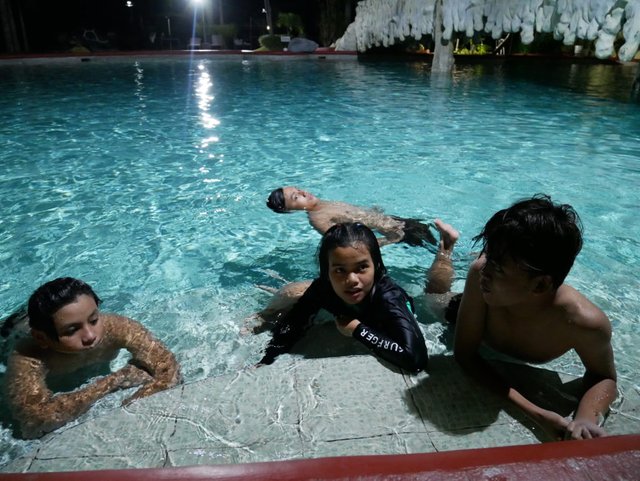 Well, that concludes our experience in this resort. I hope I was able to vividly share with you our experience. These things rarely happens and we are glad we were invited. Do you have any experiences like this one. Please do share and let's talk about it.
Again thank you for joining me and I hope to see you again soon. Until then I hope you enjoy the rest of the your weekend.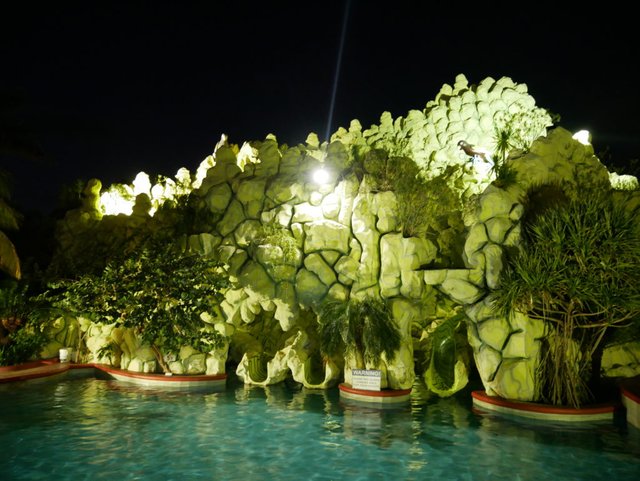 Official Page

Follow @surpassinggoogle to witness an extraordinary person in this platform and vote for @steemgigs as witness
Discovering exceptional content in the community follow @curie and vote as witness
To have a glimpse of awesome content from the Philippines check out @bayanihan
All photos are original and taken with
Lumix GX85 12-32 mm kit lens and Sigma 50 mm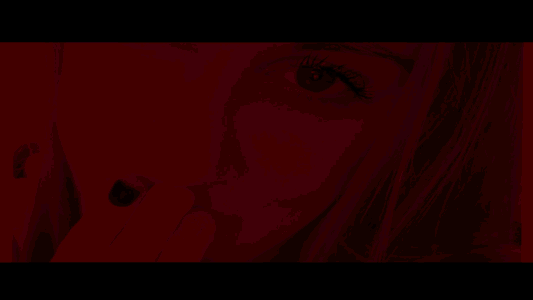 ---
Posted from my blog with SteemPress : http://watersnake101.vornix.blog/2018/11/18/solitude-in-a-resort-beautiful-sunday/
---