The Hermit`s Path | Devlog #2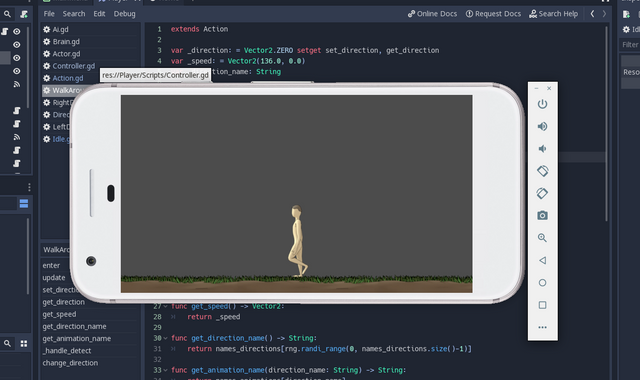 At this stage, I needed to make the character reach a certain place in the home location and change its direction. I created the entity "Direction Switch" in a separate scene. This entity sends a signal to my character when its rays determine the intersection with the entity and the character changes direction.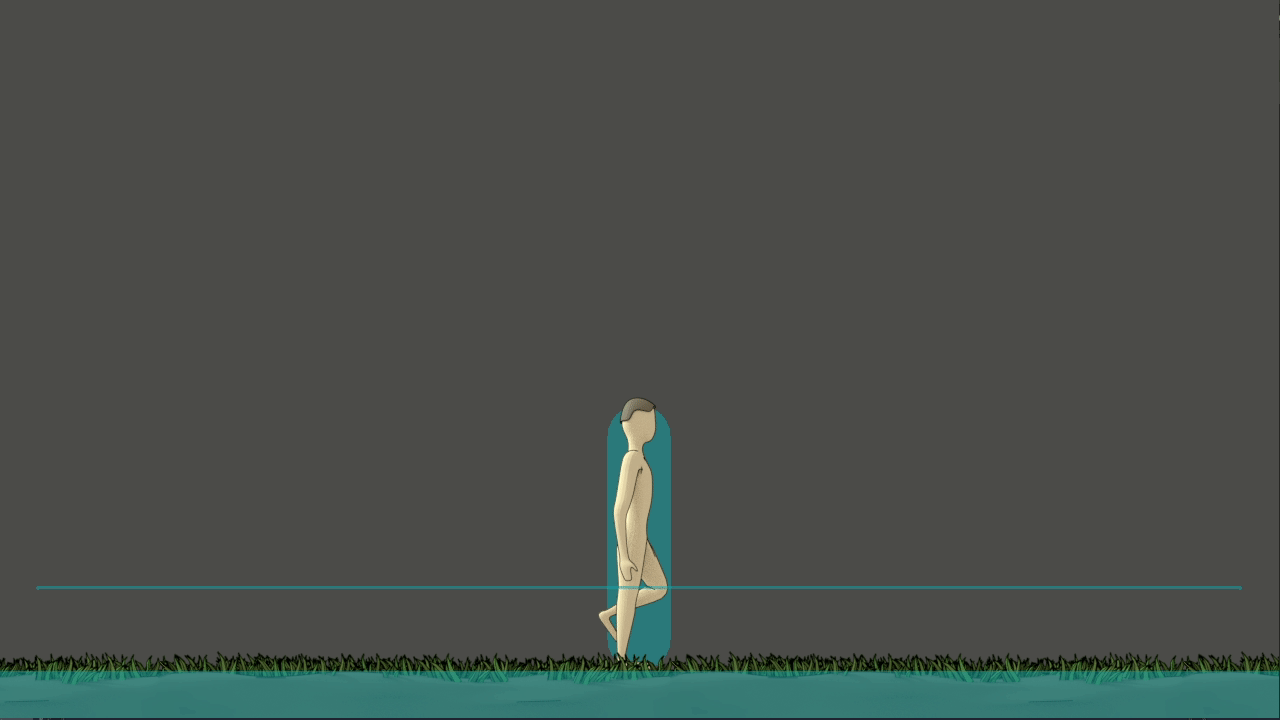 When I was thinking about solving this problem, I did a little refactoring of the state machine api. I realized that I do not need to forward parameters between them, and that each state should be self-sufficient and independent. I also changed the structure of the files and made sure that each essence of the game was stored in the root of the project in its directory.
I want to write a few thoughts about programming. The main task is the fight against complexity. The code should be as simple and straightforward as possible. Good code does not work right away; it is an iteractions process requiring discipline!
I was pleasantly surprised by "Android studio", about I forgot to write in the first post. To test the application, I can emulate different mobile devices and it works well out of the box.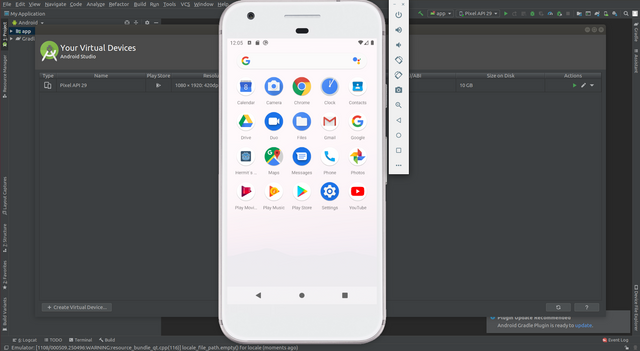 I also edited a grass sprite. Slightly reduced the grass and removed the seams using Aseprite and "Tile mode".
Before: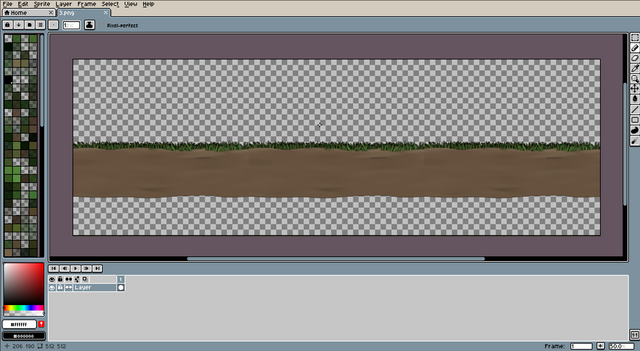 After: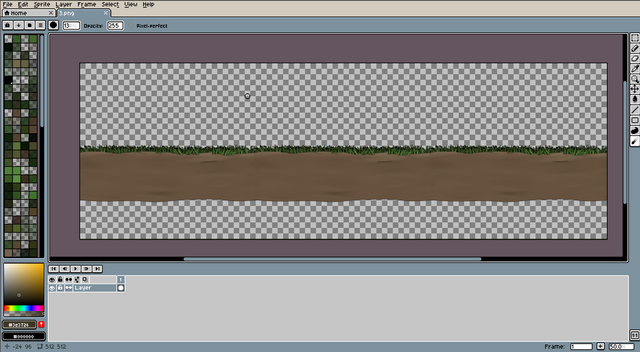 Pay attention to the palette. It is created automatically. It's amazing!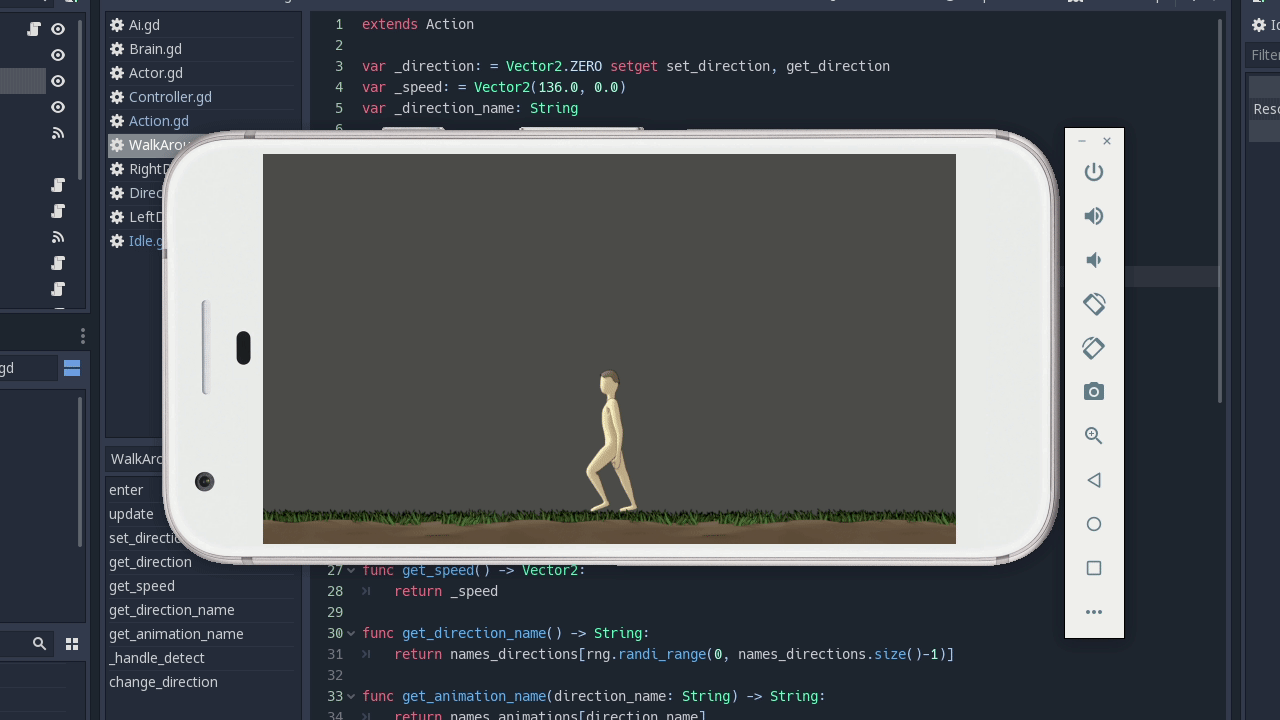 Next, I want to create a forest and see how will the background image. I already learn a little bit about the forest. I watched interesting documentaries and read about the species composition of the forest. Thank you for your support and attention! Ask questions! To be continued!