Don't Let Your Respect Create Hierarchy
I've had such an amazing time here at Anarchapulco and will post more when I get home about my experience along with some photos and recaps of my favorite talks. I've been trying to be fully present while here, so I haven't been posting on Steemit. This morning, however, I wanted to share some thoughts I had related to how we tend to celebrate our heroes and turn that gratitude into a form of hierarchy which only holds us back.
For some related thoughts, please see this post from last year: Tribalism: Our Shared Enemy
My your day be filled with peace, love, and voluntary interactions.
---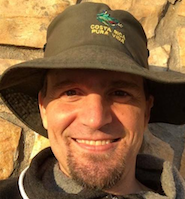 Luke Stokes is a father, husband, business owner, programmer, STEEM witness, and voluntaryist who wants to help create a world we all want to live in. Visit UnderstandingBlockchainFreedom.com







I'm a Witness! Please vote for @lukestokes.mhth