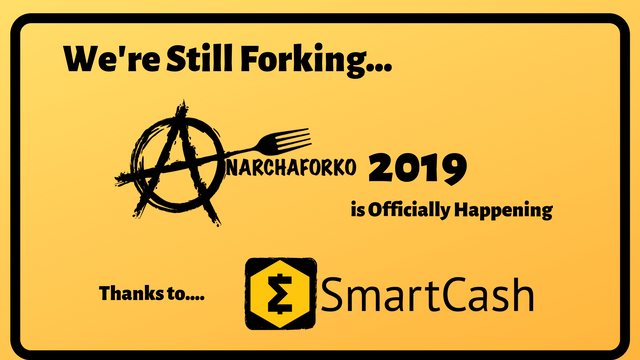 After some time off we're finally here to tell you we're still forking Anarchapulco this year for Anarchaforko 2019. Last year we learned that both the location Acapulco Bay and the decentralized nature of the fork were key to the atmosphere that was created by both us and the people who attended. It was organic and it turned out even better than we had expected for the short time we had to prepare.
We're proud to say we've been sponsored again by @smartcashnews (Smartcash Website)[SmartCash.cc
] to get this years fork underway, our current focus being on a update of the website so we (and you through the affiliate marketing program) and you can start selling tickets.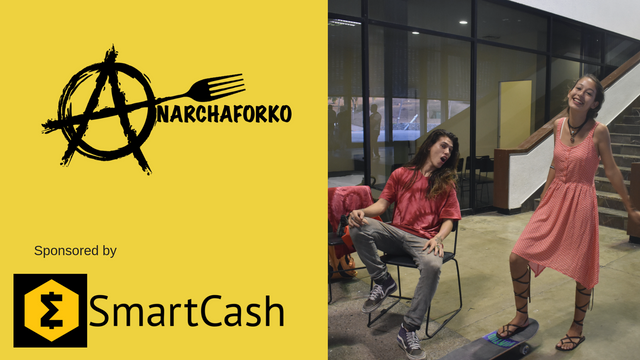 The fork will be the same in that those who hold tickets hold the power to schedule the event by adding their own mini-events like talks, classes, workshops and city wide adventures. What will change is there will be better organization and more focus on the important things like spreading what we're doing here and integrating more local businesses for a proper marketplace. We welcome your goods, services and ideas that you have to offer!
If you're interested in forking with us this year, stay tuned for when the website goes live and purchase your ticket to really get involved. Beyond that join the discord link below and start chatting with others that want to get involved.
To be clear: We are still in early planning stages as far as dates and location are concerned and will release official details as soon as we finalize them. Thanks for your patience! Let's get forking!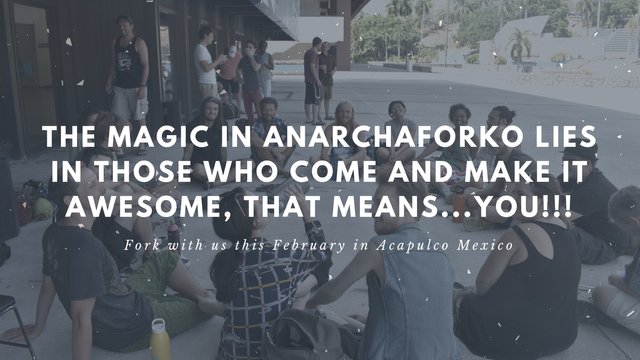 Check out the links below for more like this one!
Anarchaforko Anarchapulco Fork Update: How to Fork on a Budget!
Anarchaforko Anarchapulco Fork Update: First Forking Day Shenanagins 2
Anarchaforko Anarchapulco Fork Update: First Forking Day Shenanagins
In case you missed them, some of my recent posts:
Carnivore Adventures: Listening to my Body
Is @modprobe a God?
Acapulco Adventures: Mountain Cemetery Adventure

Hi there, if you're new to my blog here on Steemit check out this for more information on who we are and how we got here.