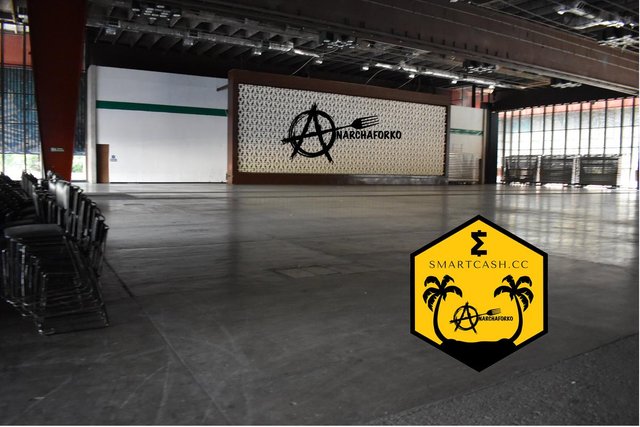 Now that we've got a place to fork the real fun begins. In the words of @erikaharris….
"This ain't no plastic fork, that's for sure." And we agree.
It's time to start thinking and planning what we're actually going to do at this thing. If you're coming for Anarchapulco and are even remotely interested in the fork, please do what you can to extend your stay. If you need help or ideas, contact us!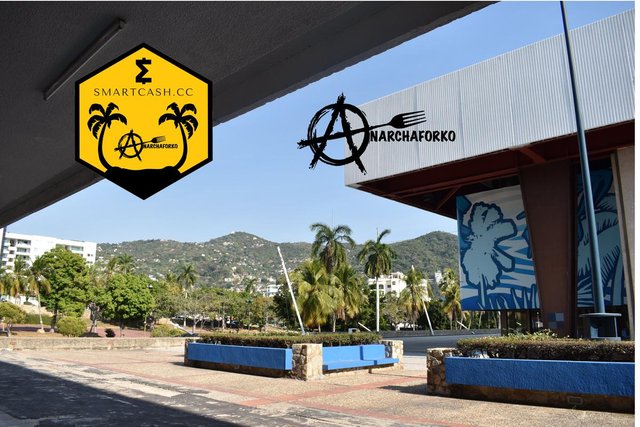 There's a lot of confusion about Anarchaforko and I'm here to share 5 ways to get the most out of the fork, for you! We've announced a venue and dates; we're doing the main fork event at the Acapulco International Center during the dates of the 23-25th of February in the largest hall. Check that link for the recent update. The fork will technically have started before that and will extend for a month or so beyond that at all sorts of locations within the bay.
The long-open format with the main fork event is intended to cater to the people interested in staying longer as well as to try to cater to those who just can't stay longer. We gave a few days between the end of Anarchapulco and Anarchaforko to give people a little time to wind down and refresh themselves for a different experience in a different place. It also will allow people to settle into the main bay for the fork, many with our help. If you need help with a place to stay, bring it up in the discord!
1) Sell tickets to help fund your stay or your life.
We've got a 125 dollar (cryptocurrency value in dollars) ticket and we've also got an affiliate marketing program for
selling those tickets. For every ticket you sell with the link (which you automatically get with every ticket) you get just under half of that back in crypto currency, which could seriously reduce travel costs. One could easily cover the ticket cost, if not the cost of staying longer for the fork! This program is intended for you to make money off of it and it's also a good way to support those you like, think of buying a ticket with someone like Amanda Rachwitz's link as a way of supporting both her and the fork. It just takes the sale of two tickets to cover the cost of admission and participation!
2) Join the discussion, now!
Get on the discord, the Facebook pages and start talking about what you want to do while here! Want to rent a boat and tour the bay? Start talking about it and see who else wants to do it. Want to go to the island or central market? Share that too! Have kids? Connect with other parents! If there are needs for more discord channels or Facebook groups, TELL US! Post on Steemit about what you want to see happen or what you have to contribute to the fork. Contact us to see how your interests and skills might fit in!
https://www.facebook.com/Anarchaforko/
3) Monetize it.
If you've got a skill or good to sell you're more than welcome to sell it. There will be a small fee for those who would like tables to sell (tables literally aren't free) but anyone is welcome to set up on the ground or walk around and sell things, or services. We intend to try to get local vendors selling things as well for a mixed agora of both local and expats. You don't have to ask us permission, although do advertise because we like to know what people are bringing to the table! If you are going to need a table, contact us!
4) Consider your needs!
How long are you planning on staying? How long CAN you stay? This is the start of something we feel could be pretty revolutionary and we want as many people involved as possible to help us fill this giant venue. Even if you don't have anything to share or sell, you're welcome to come and experience. It's the perfect opportunity to get ideas for next year! If you can stay for the fork, what do you need out of your experience here? Are you considering a move or just visiting? Allow your needs to sculpt your experience!
5) Think about what your favorite conferences are missing.
Everyone has that one conference they absolutely love (for many Anarchapulco) but there's always, ALWAYS something they'd change about it from the food to the format. With our format of Anarchaforko we're attempting to give people the tools they need to provide what it is THEY think is missing. Chances are someone else is going to appreciate it and that's what we're betting on for the fork. Bring what you want from a musical jam area to natural health therapies. Let us know how we can make that easier here, in Acapulco.
We've got the location, now we just need to fill it with people and things to do and and things to purchase. That all is realistically up to all of you and what you want to see happen. The website is live, functional and beautiful. ** You can purchase tickets, sell tickets through the affiliate program and interact with the calendar to really plan this thing. ** We're not here to say what can and can not happen at this fork, keep that in mind. It is however, up to you to make it happen.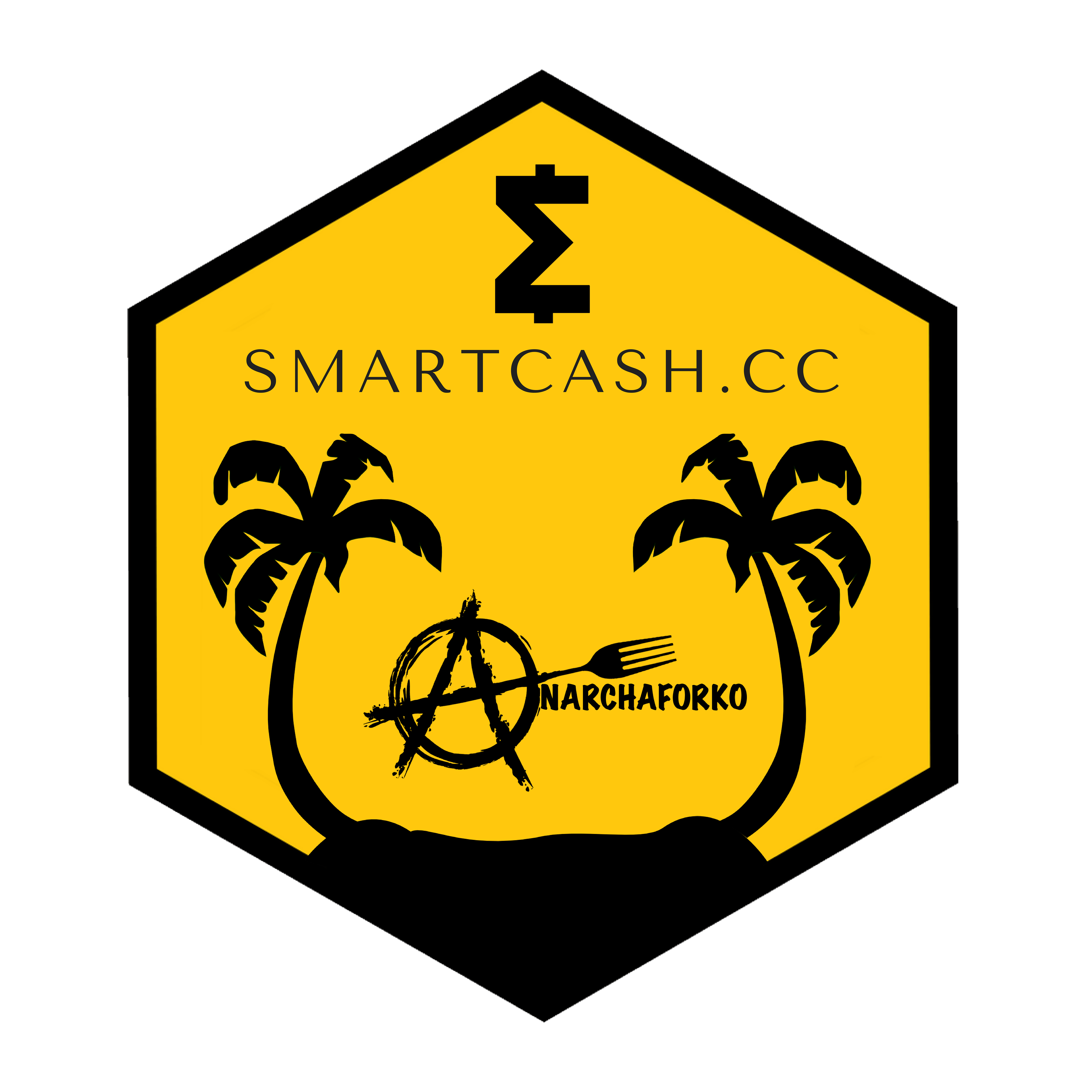 If you've got an event (something you want to do with other anarchists) in mind you want to throw during the fork main event or during the rest of the fork in general (these events could be anywhere from a restaurant you're going to eat at for lunch to the botanical gardens), submit it on the anarchaforko.com website. For some events, like a trip to the central market, it could be as simple as making the event and showing up to the market at an arranged meeting spot. Others like a dinner, meetup or seminar that requires rental of a location or equipment will likely require more coordination with us but that's what we're here for! Contact us!
Let's get forking, guys!


Did you enjoy this post? Check out the links below for more like this one!
Anarchaforko Anarchapulco Fork Update: Big News Guys! Venue, Dates and More
Anarchaforko Anarchapulco Fork Update: Calling All Creators Who We Want to Be Involved
Anarchaforko Anarchapulco Fork Update: Coming Soon

In case you missed them, some of my recent posts:
Adventures into Mexican Markets: Imported Krispy Kreme Guy
Acapulco Sunsets: So Forking Excited
Farm Update: Morning Silkie Shots

Hi there, if you're new to my blog here on Steemit check out this for more information on who we are and how we got here.
If you found this valuable don't forget to upvote, resteem or comment on this post!
Thanks for following and supporting us, until next time!