Hi Steemit!
It's been more than two months now since the launch of @steem-ambassador as an initiative under the #promo-steem team yet I still didn't apply. Why? I wanted to do more Steemit Promotion and Community Building and I am still assessing my self if it's the right time for me to apply - I think I am ready.
My Official Application : Steem-Ambassador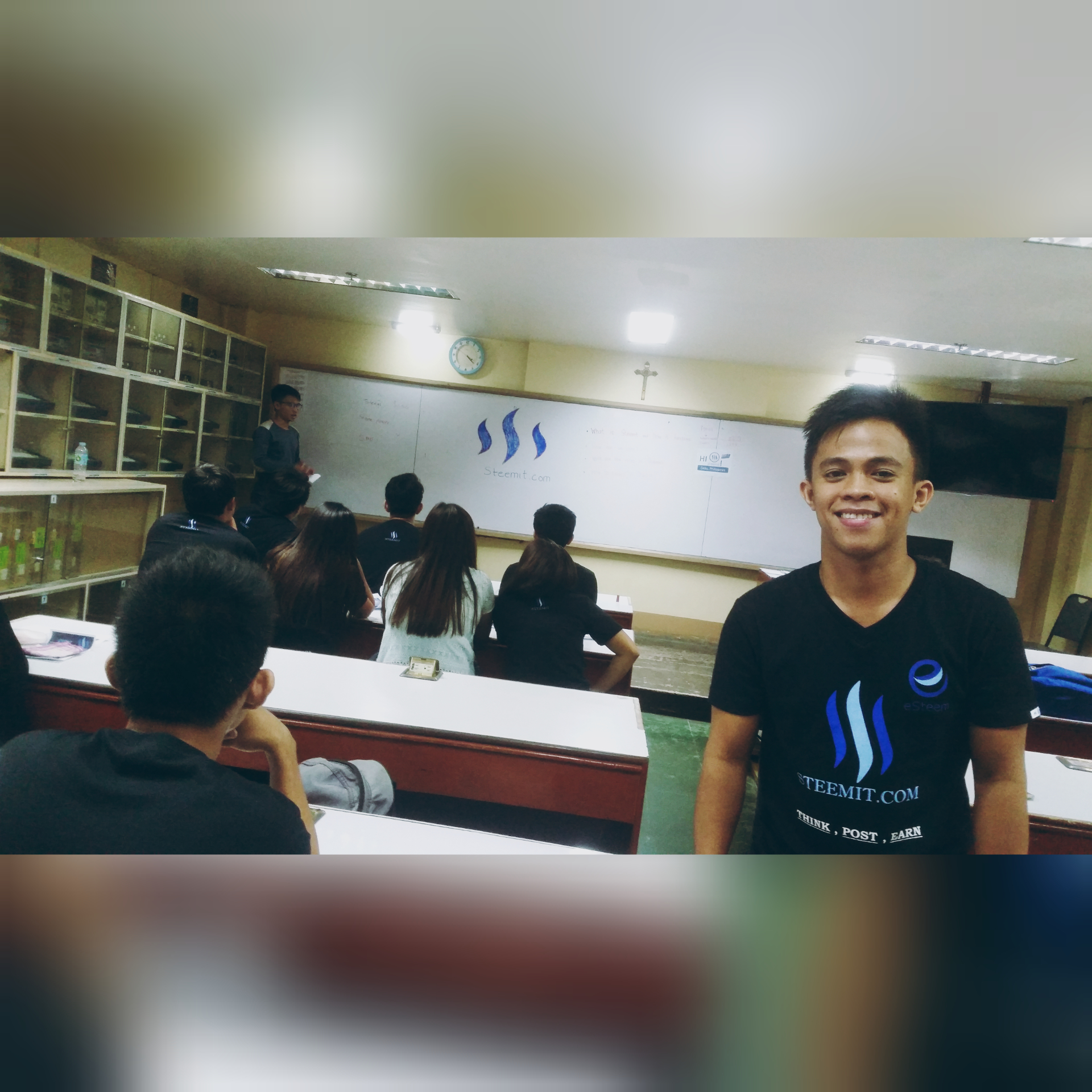 I started Steeming way back June 2017 and to be honest, it was really a tough journey. I felt I am worthless to the platform because a lot of my posts were having almost zero values. I know and understand the feeling why a lot of promising bloggers/individuals left the platform - they lack the support. My journey did not end, I still pushed things around and explored more about the platform. I engage in a lot of community talks, joined contests, entered a lot of community based Steemit chatgroups for me to understand more about Steemit. Up until I earned some bucks in my posts, I expanded my network, joined and win some contests prizes. With that, I vowed to commit helping people when I am given the privilege to help.
I have three Visions about Steemit as a Tool to help the Community :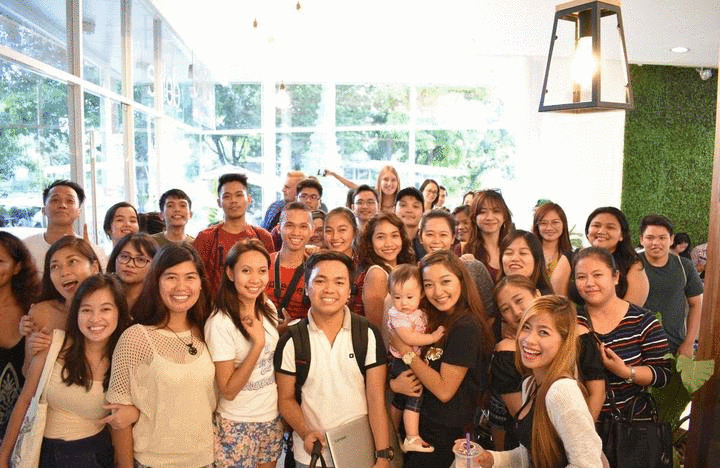 Steemit as a Social Media Platform for Students (It was written on my profile)
Students are one of the most promising members in this platform. They need a platform that helps them grow and at the same time get some bucks to help them in their needs. The healthy community Steemit has provided is an important part of their growth as an individual. I am a Steemit scholar too, my Steemit earnings paid all of my expenses in school!
Sub-communities play an important role in helping Steemit users in the platform of Steemit. I am fully committed towards community building because that's what I dreamed and vowed when I started Steeming. I wanted to help the members of Cebu community and the Philippines grow and I truly believe in the potential of a healthy community to succeed together.
I believe @starkerz and @stephenkendal have seen my efforts in promoting Steemit in our university and to university personnel (employees, instructors, professors and our dean!). I believe they can testify on how passionate I am in promoting Steemit to everyone. I promote Steemit because when I share the platform - I am giving opportunities and at the same time sharing the blessings I received in the platform.
---
I am Jassenn and I would like to apply as a Steem-Ambassador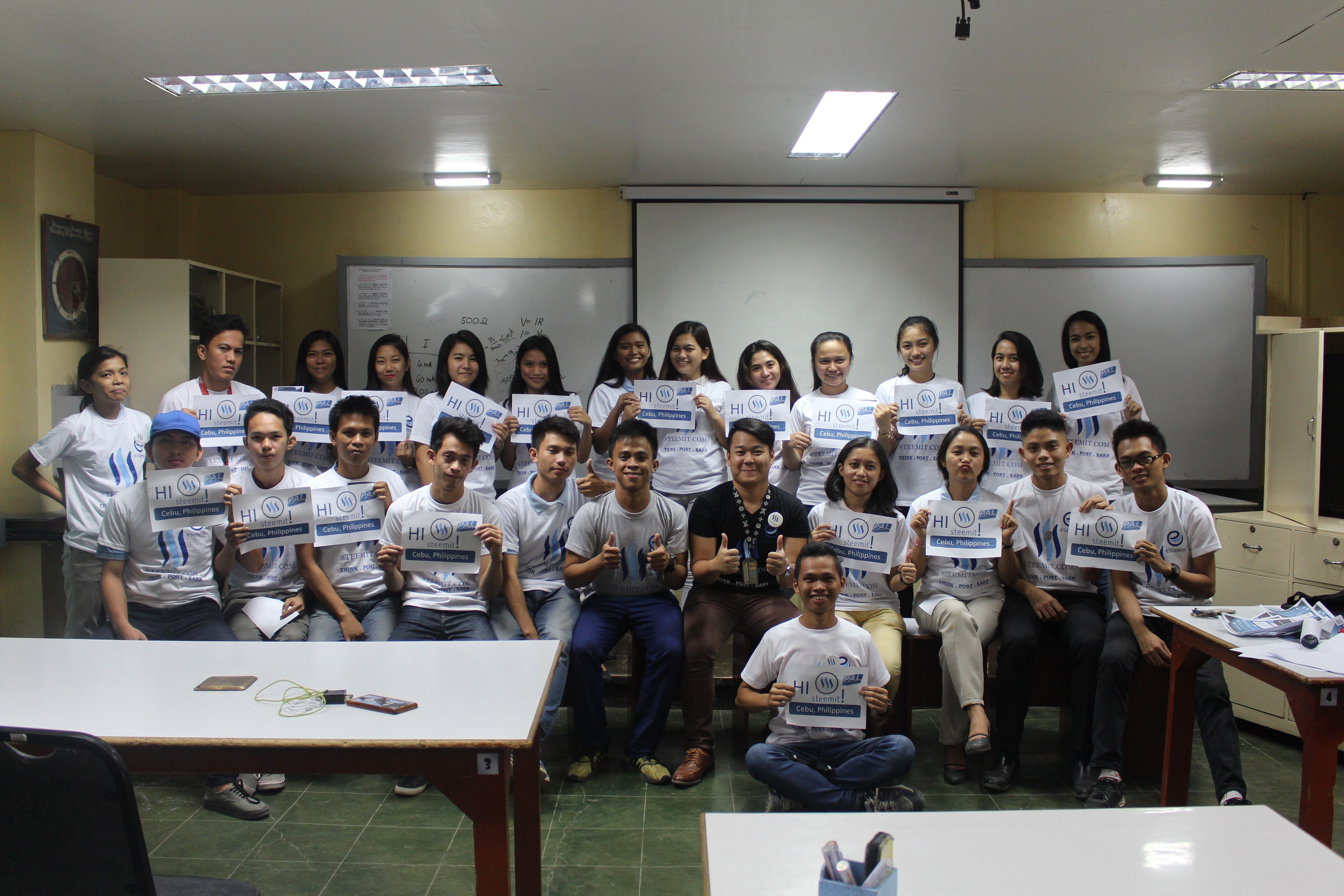 Steemit has been an incredible journey for me since I started in June. It helped me a lot in my school, personal, and even family needs. I have been actively promoting the platform to our community. The biggest hit that I got was from university campaign. Through physical meet-ups and orientations, I am promoting Steemit simply because I see the platform will be a big help to them. With that, I see a vision of Steemit as a new social-media platform for students. Though we're not competing with other social-media sites, the way the platform behaves will be a big benefit to them and part of that is their future earnings.
---
My other Reasons
Ideally based on experience, promoters of Steemit tend to stop promoting because they didn't received the recognition and rewards they supposed to receive. Luring people to get hooked by this amazing platform is an exceptional deed, and I believe rewarding them boosts their motivation in promoting more. When I become a Steemit ambassador (in our country), I believe this will help solve the promotional discrepancies of our people here. I have a lot of friends and Filipino Steemians who were very passionate about promoting the platform because they've seen the potential of Steemit. However, they eventually leave because they didn't get recognized while the others were.
Why am I endorsing Myself?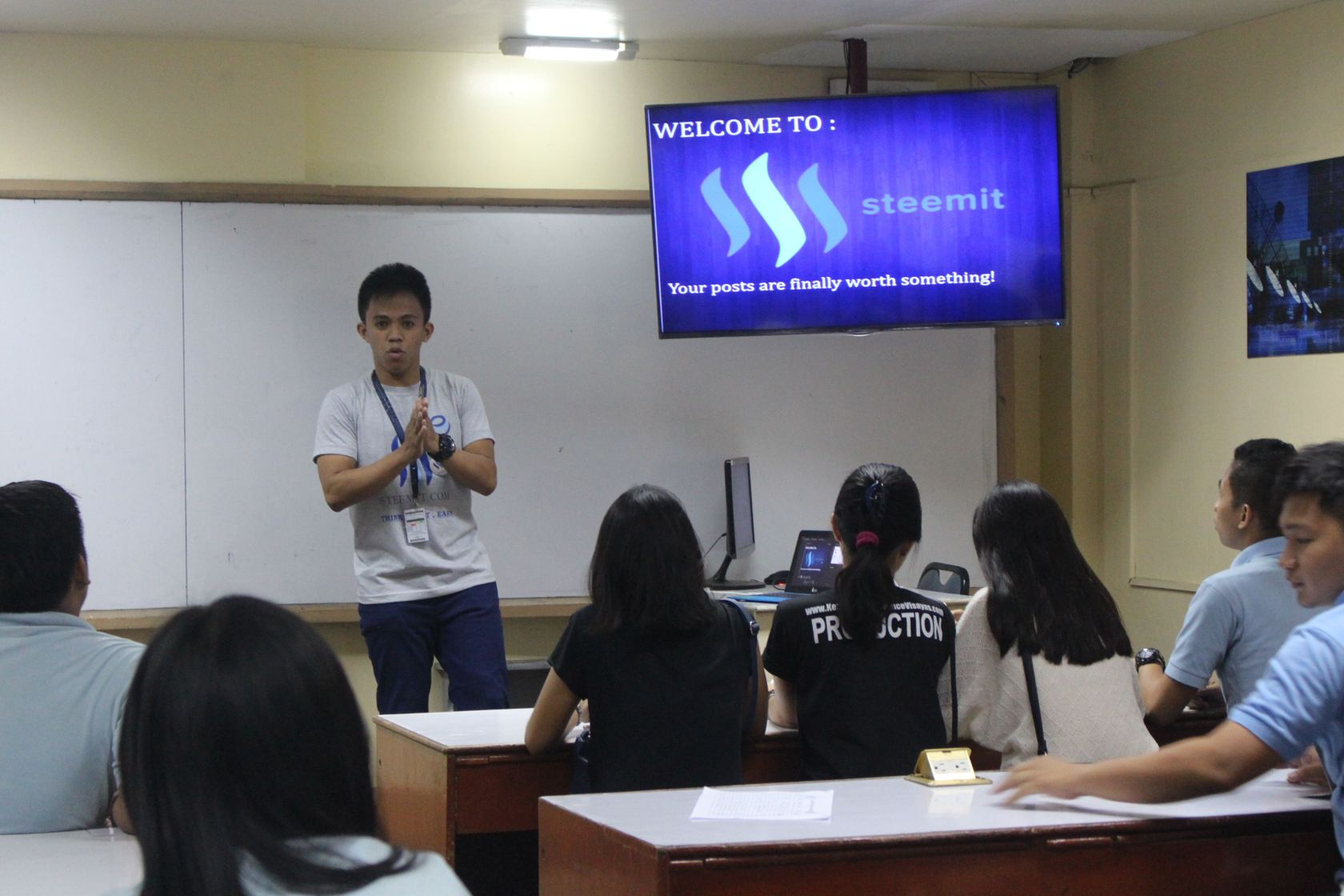 I believe, none other individual Steemian than me in our country does more work more than what I did in the past months in Steemit. With more than 5 meet-ups/orientations set-up, of course with the help of other diligent Steemians, we were able to hook people in our community to join the platform and they've been really active now. I appreciate the positive results of the promotion and that its the reason of OUR continuous hardwork in promoting the platform. I believe I am a viable candidate to be in a position in our country, I just felt it. It will also be a big boost to mark Philippines as the fastest growing community in the Steemit Platform, and will be a big help for me in my future promotions.
What are my future plans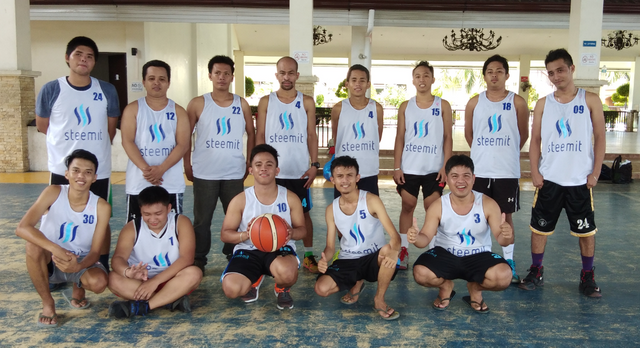 Lately I have been so passionate enough in building a Basketball Community in Steemit. As you know, Philippines is a basketball crazy country. It is treated like a religion here and I want to take advantage of that. Initiating basketball meetups and at the same time promoting Steemit to them. I believe it has been an effective strategy. We enjoy a lot too!
Steemit-Engineering shirt
Steemit in our university started in the Engineering department and together with Engr. @thinkingmind, this is soon to happen and was just finalizing everything. I did not released the shirts and was planning to make it at December to make it more memorable. November was also a very busy schedule for us students
I want to promote Steemit by conducting online orientations (via discord) and starting conducting shows about Steemit. I believe this will solve the issue of people who find it difficult to attend physical meet-ups and orientations. I will be setting it.
---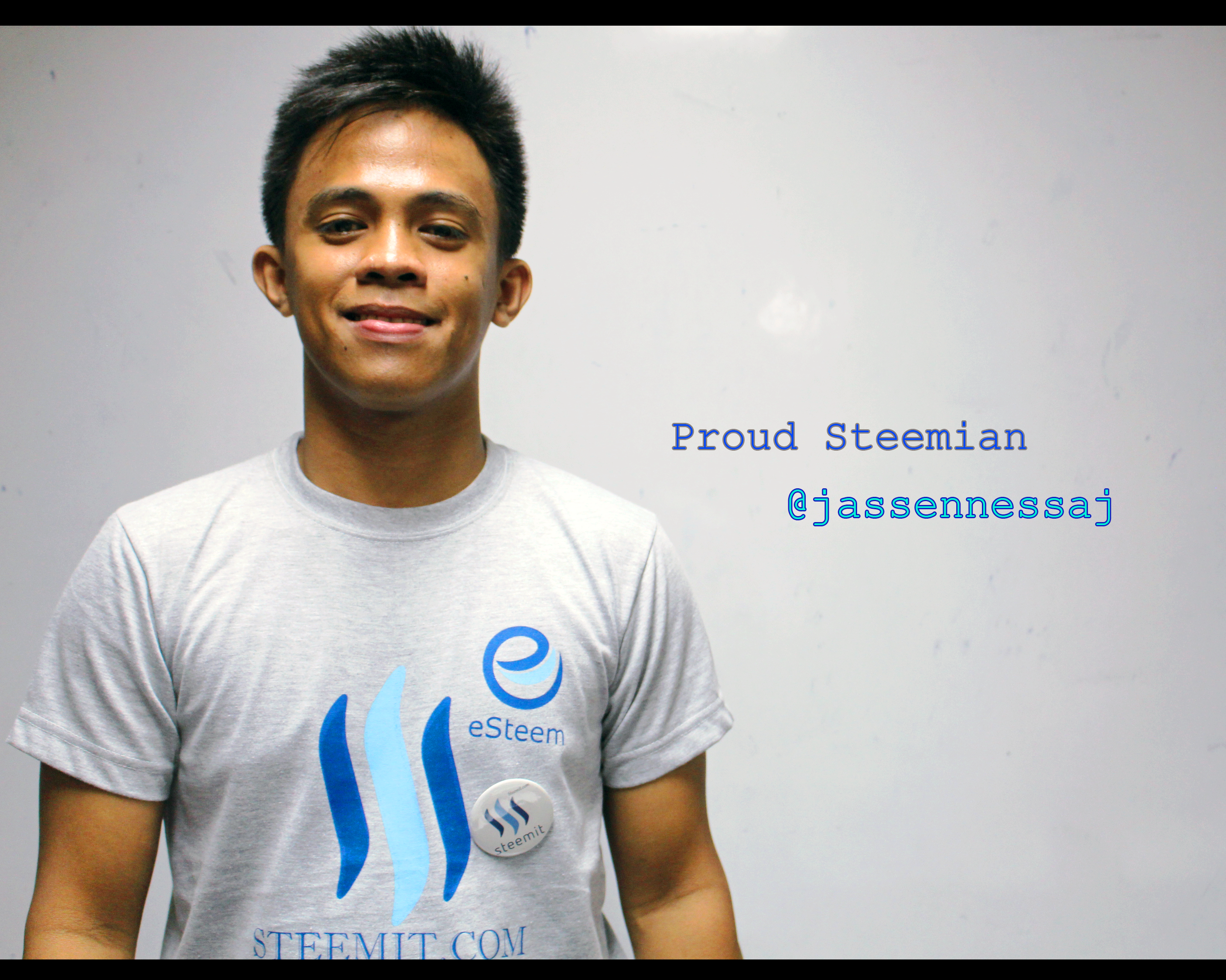 My face when I have no sleep LOL!
Thank you for taking time to Read my Application! :)
Would you be so kind enough to support my application as a @steem-ambassador? Really love to see your comments intending to support my application and a resteem will do. Vamos Steemians!
Special thanks to the following people who crossed my path and is significant to my Steemit career : @donkeypong, @sircork, @starkerz, @stephenkendal, @hanshotfirst, @jrcornel, @deveerei, @immarojas, @themanualbot, @erangvee, @dreamiely, @bearone