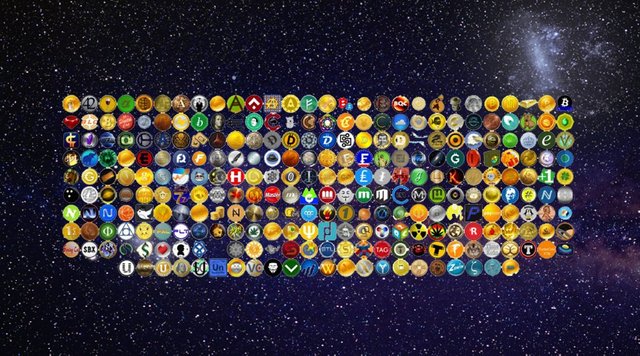 ---
Hey everyone!
Some of you might remember that I used to do some news posts for alternative cryptocurrencies in the past. I haven't been doing them lately as there are a lot of people on Steemit currently covering news stories about altcoins, some of them that do it really well are @crypt0, @boxmining, @cryptoinvestor (vloggers) and another user who writes in great detail news about altcoins and diverse news in the cryptocurrency industry: @danyelk.
Some of the readers have asked me recently why I haven't been continuing to discuss and recommend certain coins as they have seen great profits over the months with my recommendations in the past. Although I won't be covering them in the same way as I have in the past, I might start to discuss new ICO's that I find interesting and I believe have potential to profit in the future.
I wanted to do a quick recap though of the currencies I have discussed in the past, the prices at the time of mentioning and what they are sitting on right now. If you want to check them out each 1 by 1, here are the links to most of them from the immutable Steem blockchain:
Alt-News #1
Alt-News #2
Alt-News #3
Alt-News #4
Alt-News #5
Alt-News #6
Alt-News #7
Alt-News #8
Alt-News #9
Alt-News #10
---
So here is a rundown of the majority of currencies I recommended during the Alt-News posts and what the price is at right now.
| Coin recommended | Date | Price then | Price now |
| --- | --- | --- | --- |
| StorJ | 21st July | $0,52 | $2,38 |
| IOTA | 21st July | $0,26 | $4,03 |
| NEO | 24th July | $8,50 | $102,43 |
| TenX | 24th July | $0,90 | $3,90 |
| Sia | 24th June | $0,019 | $0,086 |
| Asch | 14th August | $0,80 | $1,42 |
| Ark | 14th August | $1,20 | $7,91 |
| Steem | 14th August | $1,17 | 6,25 |
| district0x | 16th August | $0,13 | $0,33 |
| Aragon | 16th August | $2,45 | $7,53 |
| Ethereum | 20th August | $291 | $1220,20 |
| Monero | 20th August | $52 | $393,82 |
Some pretty big jumps on many of them, others not as much. I wish I had the time to be able to dive deep back into altcoins again and their movements but I think focusing on ICO's and getting as early as possible on some new ones with huge potential will be more important for the hodlers in our community. I am happy to hear though that many of you out there have been able to make some profit from my recommendations but you have to remember that this isn't financial advice and how volatile the crypto markets are. Never trade with more than you can afford to lose as the risk of something abrupt happening is big in the space.
If I were to guess which of these listed above are to grow a lot still this year, I would go with StorJ, TenX, Ark, and Steem. These would at least be the ones I would be the most confident with.
---
What do you think of me starting to discuss and recommend more ICO's in the future, would you be interested in that?
Have any of my longtime readers been able to profit on any of my recommendations? :)
---