AIRHAWK-PROJECT WEEKLY REVIEW-3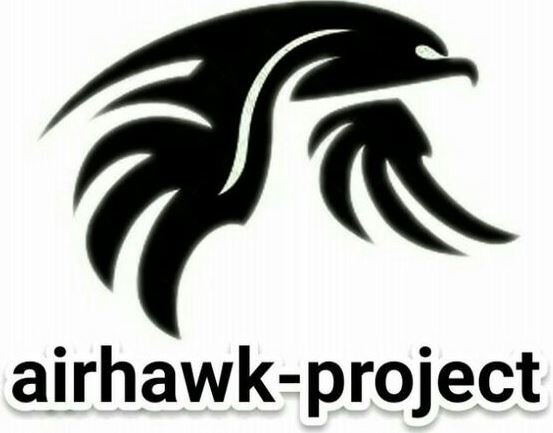 It feels so nice to be here again this weekend. If there is anything I love to do, it is to bring good news. You can count on Airhawk for providing good news always to report. On Airhawk studio stands your amusing reporter @aderonkemi.
---
Weekly Contest Compilations
Moving forward, we had our contest compilation this week by our knowledgeable researcher @diana01 who took us through the several Puzzle/Guess contests on STEEMIT. Are you good in this area and have been desperately searching this opportunity? In line with Airhawk-project mission of relating information, we seek to bring you closer each week to these life changing opportunities. You can find the post relating the compilation 👉Here
---
NEWBIE GUIDELINES BY AIRHAWK
Are you new to STEEMIT? Or probably being in STEEMIT for a while and still not able to grasp how to get started ? You need not stay worried; Airhawk got you covered! With our intelligible Airhawk teacher @diskovery, there is a lot to learn as he has taken it upon himself to give a detailed step by step tutorial for the benefit of all newbie steemians who are finding it hard to grab ropes of the community. He has since done two series of such posts themed: A newbie's guide to getting started properly on steemit. You can catch up here
---
Massive curative abilities
It is with great pleasure that i announce to you the completion of the community SP orders, leaving Airhawk with 37,501.327SPs for 4weeks. The curation of QUALITY CONTENTS have thus started, with the more to come and our target being a minimum $6 curatory reward for quality post submitted at Airhawk Link zone. Do you write quality contents and are getting little rewards on it? It means you haven't submitted yet in the Airhawk LinkZone telegram group. We curate, we reward and bring smiles to broken lips.
---
Airhawk Partnerships
It takes two or more to build a stronger community hence the reason Airhawk chose to partner with some reputable organizations. One of such partnership is one with DALECOIN others set to be announced in due time. Dalecoin is the new gold as an estimated 1dalc is worth $1. Still little yeah? The goodnews is, like btc, it ever rises! To this effect, there was a contest set up to create awareness for this wonderful introduction and to celebrate partnership. Everyone wins free Dalecoin in the ongoing contest. You can click here to read on how to join.
---
AIRHAWK WEEKLY WEBINARS
The past few days has been one filled with beneficial webinars set to put our Steemit careers in the right part. One of our goal is to make our members more familiar with the world of cryptocurrencies. Some of such webinars includes.
• Steemit tips on plagiarism by @samest
• Understanding GIF by @samest
• Wednesday live shout-out with live UPVOTE and winning whaleshares (a post was made to this effect here )by @samest
• Understanding the concept of Bitshares by @samest
---
Guidelines to getting Curie's whale Vote with testimonies
There has been testimonies flowing in the Airhawk telegram group as two members got over $60 each of Curie's whalevote on their posts. You still have a chance of getting this and even more if you have a reputation between 28-52. With proper guidelines on your original posts, boom! You get noticed by @curie. Thanks to Airhawk moderator @dorth for bringing this super opportunity to us. Like I once said, "he is a father working towards the good of his children". It is never too late to join us on telegram. To get more about how curie curatiojn works, you should visit @curie
---
PARTY! PARTY!! PARTY!!!
Life is no fun without parties. All seriousness and no fun makes a dull Airhawk Group. We work steadfastly to deliver, likewise, we party steadfastly to help release stress. We got all stratas of human affairs covered. We had a celebratory online party to congratulate our members who met up to Curie's standards. It was a glamorous one as we vibed to
DjPerez's musical compilations. We even got several hit tracks from other countries, ranging from the Indonesian dandugt music to Indian mixes. The fun was not completed without freebies for all attendees. Lots of recharge cards won. Free flying SBD prices and to top it all, 15 Dalecoins given out to 4 lucky people. Do you wish to expunge stress? Join us on AIRHAWK where the fun never ends.
---
ANTICIPATE AIRHAWK POETRY CONTEST
We are sooo happy to announce to you the " Introduction of Airhawk Poetry contest" which would be hosted by @ebohio2008 on selected intervals. Dear poets in the house, start by sharpening your golden pens and widening your over soaring imaginations as this promises to be the BOMB! Follow closely @airhawk-project so you don't miss it's launch!
---
APPRECIATION TO WHALESHARES
Sometimes during the week, the group was introduced to the whaleshare discord community by @samest . Both group has since worked hand in hands for the encouragement of steemians. Whaleshare has especially been a backbone Airhawk can rely on for support. We are working on an official collaboration soon. We would update you as it goes. We the AIRHAWK community expresses our heartfelt appreciation to Whaleshares community especially through @akrid for their indebting support so far.
---
GETTING HELP WITH AIRHAWK
In addition to Airhawk's mission of relating information, there is also the mention of their Sharing, giving and supporting abilities. We seek to find solutions to troubling circumstances. As Airhawk members, we have learned to see giving as a must possessed virtue in accordance to how it is being demonstrated by our group leader in person of @dreamchasser. He has demonstrated to be one concerned with making others happy. He of recent, with the help of @millicent provided help for a renowned steemian for resuscitation another who is to undergo surgery. We didn't include this to brag about to rather make you feel, you are home with Airhawk; we are a loving community. Discuss your every challenges with us and watch us try as much as possible to overcome together.
---
AIRHAWK-EXCHANGE
Activities at the exchange with is an integral part of our project are going on as planned. You can view out exchange post here for how it works. This week, we had a the data below courtesy of @more4less
Total SBD Exchanged was = 613SBD in 22 Deals
Total Steem Exchanged was= 372 STEEM in 7 Deals
We hope to increase this data in the coming weeks to include amount of local currencies that exchanged hands too.
---
We have finally come to the end of our weekly reviews. You must agree with me that a lot really went down this week. You can always rely on us to bring you up to date with AIRHAWK Weekly Reviews. We appreciate everyone that has been working both online and offline for the smooth running of the community.
Thanks for reading through.
I remain your weekly hostess @aderonkemi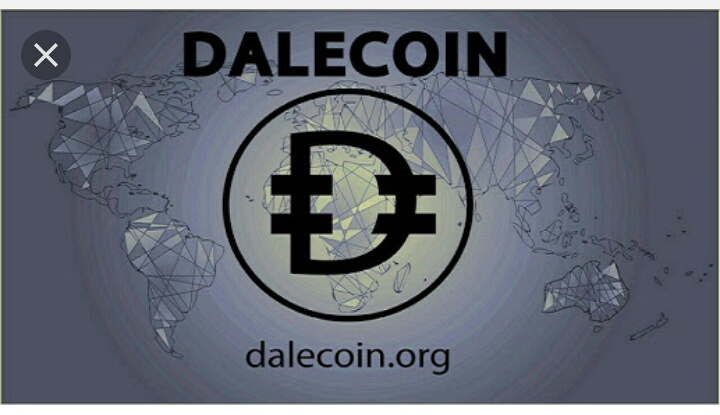 Dalecoin is an official partner of with our @airhawk-project community on telegram
Find out more about then here
Should you desire an effective advertising for your project or website, please contact @airhawk-project on Telegram
To stay abreast with our goal and mission, Follow @airhawk-project.
To support our endeavours, kindly UPVOTE and RESTEEM this post.
The Airhawk-project – Relating, Informing, Sharing, and Supporting One Steemit.