Hello steemians, @diskorvery here with the second episode of the title above. I hope you found the first episode useful and you have succeeded in setting up your profile/front end. If you are yet to see this guide, you can head here to bring yourself up to speed with us.
---
In our first episode, I explained how you can setup your front end as this is what people get to see when they wish to know a little about you before they head to your posts. In this second episode, we would be exploring the what you need to do after setting up your profile.
---
the next thing you need to do as a steemit newbie is to introduce yourself or write your "introduce yourself" post.
---
Although it is not compulsory to write an introductory post, it is very important.
---
Importance of Writing an Introductory Post
---
---
An introductory post gives you the opportunity to create an image of yourself for your steemit audience.
---
It serves as a form of verification for new steemians. Trust me, you don't want to be perceived as some bot or fake impersonating account so you'll probably want to introduce yourself.
---
Also, introducing yourself is great way to usher yourself into the platform. The welcoming upvotes, comments and general atmosphere could turn out to be a forever cherishable moment for an individual.
---
---
But How Do you Write A Great Introductory Post?
---
Now, I'll try to make this very short and easy to understand. Also notes that these are my personal recommendations based on research and experiences here on steemit.
---
---
Make it short. You don't want to bore your readers up with too much of a long post. Three to Five paragraphs should be fine.

Tell how you found out about steemit. Is it from a friend, Ad or website? etc.
---
Tell who you are and what you do in real life. Your real name, origin, location, occupation are some of the things you'd probably want to include.
---
Tell what you think steemit can achieve for the world or your continent. Tell what you think you can achieve for others through the steemit platform.
---
Don't forget to include also what you'll be doing on steemit to achieve point four above. Are you going to be drawing, singing, writing or filming? What would you be singing, drawing, filming or writing about?
---
Of a must among all these is a cool picture of yourself holding the steemit logo with date. You may want to draw or print the logo beforehand. Hold logo to your face and then take a selfie… :). You could take it with your friends or alone. This picture is a must for a great introductory post. It serves as your verification picture.
---
---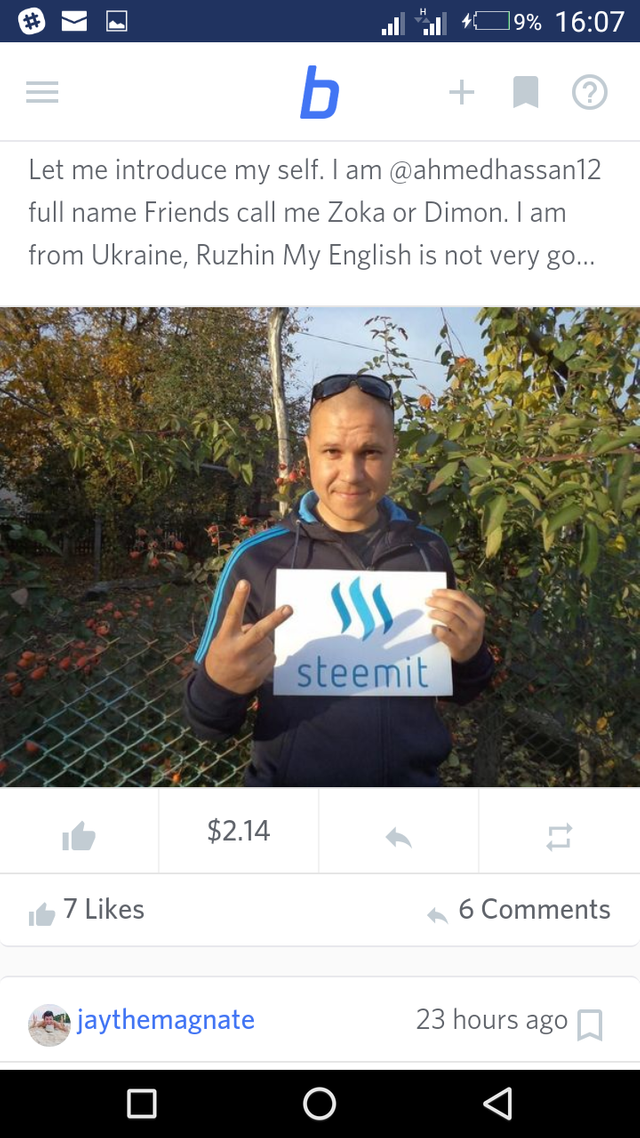 A screenshot of a user's introductory picture
---
Finally, add the right tags to your article. Every steemit post has maximum five tag spaces. These two tags (introduceyourself and introducemyself) are relevant and should be inclusive of tags for an introductory post.
---
With all properly done and everything being equal you could earn some good dough from your introductory post.
---
---
From all of us @airhawk-project do have an awesome steemit experience.
To stay abreast with our goal and mission, Follow @airhawk-project.
---
To support our endeavours, kindly UPVOTE and RESTEEM this post.
---
The Airhawk-project – Relating, Informing, Sharing, and Supporting One Steemit.
---
---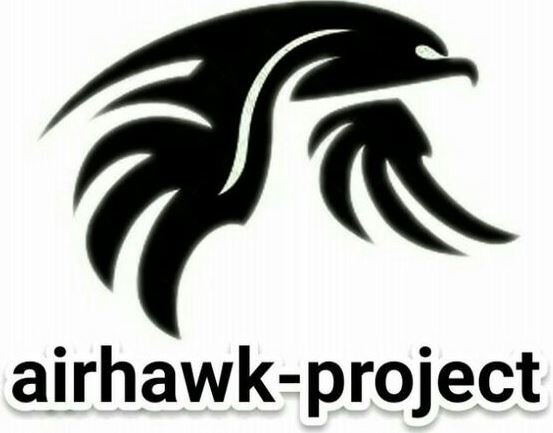 ---