It's really exciting as a Steemian to hear about airdrops for STEEM Power hodlers. It's not everyday we get airdrops here but I suppose with SMTs in the pipeline this might change!
Steemhunt has been one of the exciting projects on the Steem blockchain in recent times and the wonderful team behind it is giving away a ton of tokens to Steemians.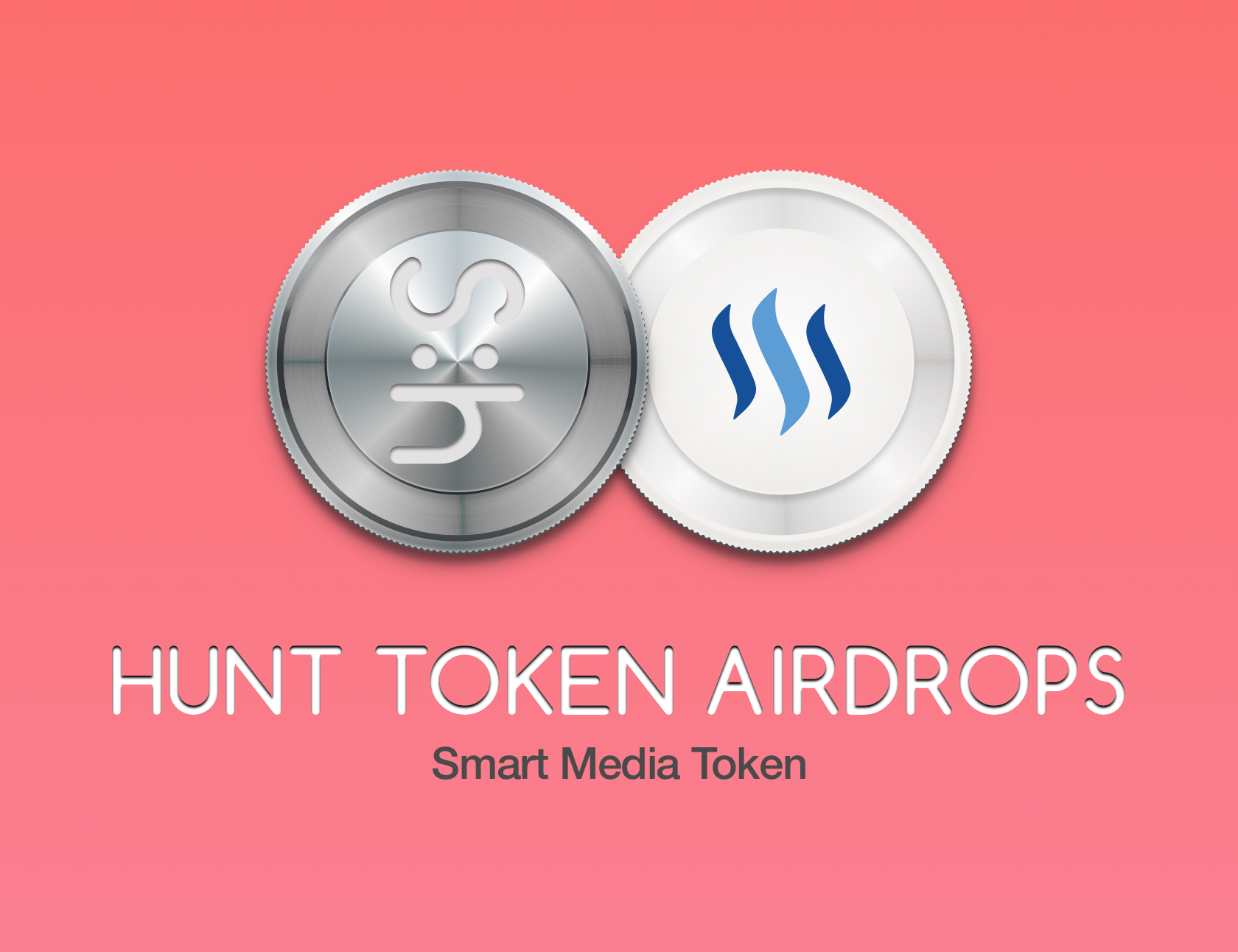 They will make an airdrop in the ratio of 1:1. If you have 100 SP then you will receive 100 HUNT tokens. However, they will issue ERC-20 tokens on the ethereum blockchain and swap them for SMT tokens when the protocol goes live on the Steem blockchain.
All of this is going to take some time indeed but for now, claim your tokens quickly.
This airdrop is on a first-come-first-serve basis only!
Visit Steemhunt.com and login via Steemconnect with your Active key.
Access your HUNT token wallet interface (https://steemhunt.com/wallet).
Click on the "SP Claim" button to claim your HUNT tokens.
If you haven't created a private active key for your wallet then learn from my post by clicking here and safeguard your account now.
There seems to be a bug as I kept seeing the following dialog box even before I was able to claim my tokens. It took me a few page refreshes before I was able to claim mine.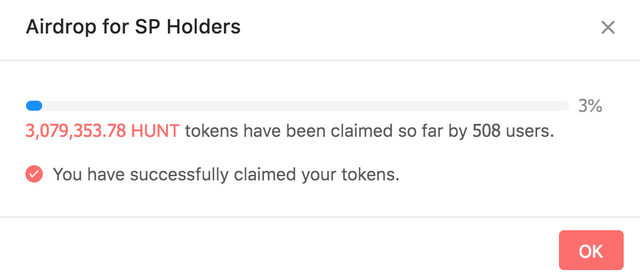 Moving back and forth between other links from the menu seemed to make it work and I was able to claim my airdrop. Worth a try if page refreshing alone won't work.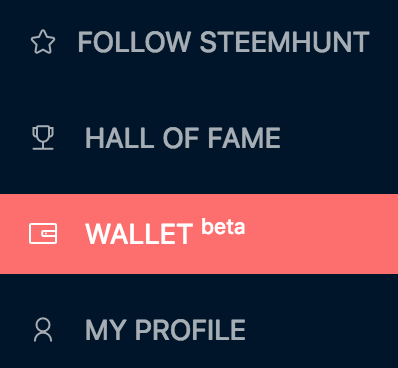 You can find more information on Steemhunt's blog post. But before you proceed to claim remember this:
This is based on a "first-come-first-get" system until all 100M tokens are claimed. But don't worry because it is almost enough to cover the entire SP (there are 187M SP in total and 103M SP excluding Steemit Inc's accounts, so this is almost a 1:1 ratio with the 100M HUNT tokens)
Good luck claiming your tokens and don't forget to resteem this to your friends so they can claim their share of HUNT tokens.
Kudos to the SteemHunt team for doing this wonderful airdrop!
---
If you like my work kindly resteem it to your friends. You may also continue reading my recent posts which might interest you:
---