Aloha, pirates!
Recently, I thought about the fact that a lot of people called this year the introduction of the blockchain technology into the business processes of many companies around the world. Now it is badly solved and I am looking for projects that will work on it.
This time, I would like to talk about the Aergo project. I am sure that a lot of you have already heard about it.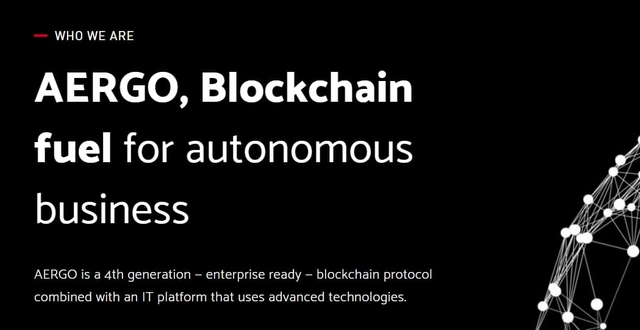 Aergo is a protocol that aims to be an ecosystem that will allow businesses to use the blockchain in their work.
What problems does the project solve?
Now there are a few DApps working and the main reason for this is low work efficiency. Many projects operate on platforms that do not allow for a sufficient number of transactions.
The AERGO platform aims to enable enterprises and developers to easily create their own applications.
The business has a lot of problems to work with the blockchain. Corporations want to use it in their work, however, they face difficulties
What are the difficulties?
Scalability
Distributed management
Security
Unchanged
Business needs an easily scalable blockchain, which could be used in their work, and have sufficient security
Project Interest
It is very good that the guys think about how to make the blockchain technology accessible to a large circle of people. Their platform can really be a great breakthrough.
The main interest in the platform comes primarily from the business. The project is already being developed by a fairly successful Blocko company. Success is confirmed by the support of well-known brands.
You can get acquainted with the company of developers on their website https://www.blocko.io/
We all know that blockchain technology leads to a decrease in business expenses. This is an important reason why businesses really look at the introduction of this technology.
Aergo has an approach that can solve this problem.
The guys are working to build an ecosystem that will allow businesses to develop products for their own needs and make it simple. Now many companies are forced to choose the blockchain, which is not fully consistent with what they need. Either the business simply refuses to use the technology. Aergo solves this problem by offering business an opportunity to use the blockchain, which has sufficient bandwidth, allows you to protect information while receiving advantages in using the technology.
How does this work?
The whole architecture of the project consists of three parts.


The first part is Aergo Chain.
AERGO Chain is a blockchain that should solve problems faced by public blockchains.
It will allow using SQL platform-based smart contracts, and will also have advanced features, such as distributed version and concurrency control.
Second Part - Aergo Hub
This part of the architecture is responsible for using an open interface for building, testing deployment and managing independent blockchains based on AERGO Chain.
Third Part - Aergo Marketplace
AERGO Marketplace will allow you to acquire computing assets:
Storage
Computing power
Algorithms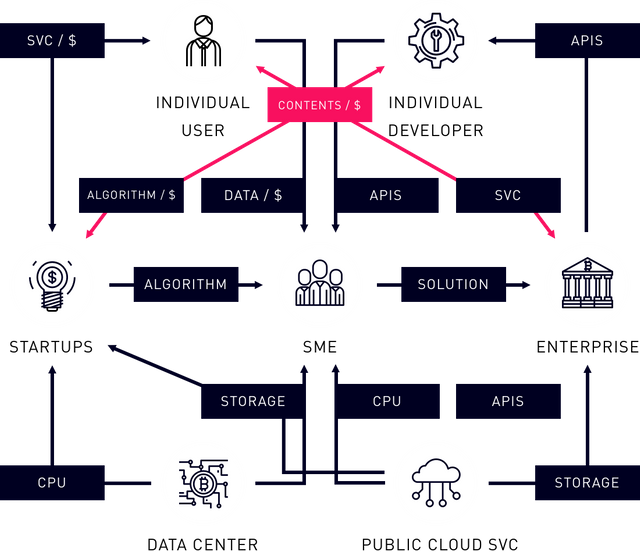 AERGO can be considered as competitors large blockchains of similar level QTUM, AION, ICON, Wanchain, and completely new YGGDRASH, Edenchain and others.
In fact, many people believe that the Aergo project should show something special. success depends on how the guys develop their blockchain. Now the project boasts good support from well-known corporations. Perhaps they will be the first customers of Aergo.
Conclusion
A lot of teams are trying to build an ecosystem that will allow businesses to use blockchain technology in their processes. Now the project has many competitors.
In any case, the project can be considered interesting. The introduction of the blockchain technology interests many businesses and this is a very promising area.
Read my previous article: MONET - p2p network, one more try?
Join my Telegram channel: Captain Hook Crypto Tales