Aloha, pirates!
Now the opinion of the community is divided. Someone tries to buy good tokens cheaply, someone sells them. You should remember that in such situations the true value of product plays a key role.
While all this confusion with new projects does not abate, we need to look for interesting projects that are working on a penetration of blockchain technology.
We all use mobile devices, smartphones and tablets entered into our lives.
The MONET project is working on creating its own infrastructure. The network itself should represent an architecture that will allow users to interact with each other. The interaction between users through the blockchain will get rid of several problems of Sharing Economy. Users do not have to worry about their personal data.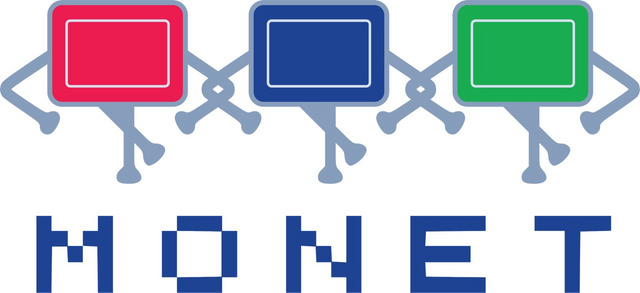 The main advantage and interesting possibility of the project, which will be realized, can be called the possibility of creating temporary connections between users.
That is, if you look at the user's side, we will be able to solve for ourselves a few problems:
Protect your data
Dispose of the risks that are associated with working through centralized servers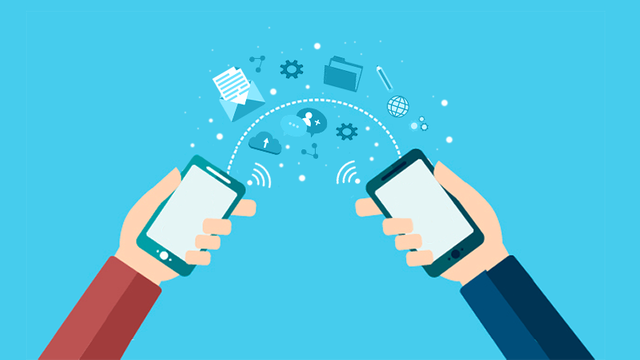 Source
This can be interesting. We all often have to interact with third-party services and many of them require information so that they can function. We often provide personal data and do not pay any attention to it. Now everyone tries to use information for his or her own purposes. Many companies sell our data to third parties.
You probably noticed that I often write about projects which work on solving problems of information security.
There are several explanations here:
Now a lot of projects are working in this direction
I'm interested in this topic
This is the correct use of blockchain
How does it work?
Babble SDK is the foundation for the entire infrastructure. This part will allow developers to add new features to their applications and use the architecture without a server. It is the absence of a central server that makes the project interesting.
All applications in the project can interact with each other. Consensus, in this case, is responsible for the integrity of the blockchain.
Hub is an optional public utility that helps when establishing a NAT connection and allows you to use smart contracts.
It should be noted that using applications by users will be simple and should not greatly affect the battery level of your device.
What are the main methods of using the project?
In general, the network allows users to establish only those connections in the application in which they are interested. You pass only the information that is necessary to work with that or another application.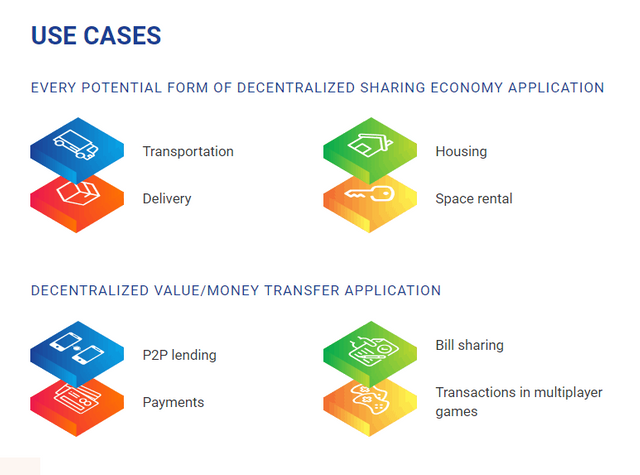 All the relationships you can control and monitor through the block. This is an unchangeable registry so you can be sure of its integrity. The scope of the network is very large, but the developers emphasize that a significant role such an approach can play out in those areas where an important part is occupied by finance.
In addition to applications that are used to provide services, rent premises and any interaction between users, the network can be used to build applications in the field of lending and payments.
At the user level, this looks very interesting. You do not have to provide your data to third parties and you interact only with the party that provides you with their services.
It is also worth noting that the project is going to solve the problem of interaction between users and will allow creating only the necessary connections.
The network itself is an excellent tool that will allow products using this network to look more efficient and interesting against the background of their competitors.
Conclusion:
The project is uniquely very interesting. Now more and more developers are thinking about how to make the blockсhain accessible to everyone.
Code audit: https://cryptobriefing.com/monet-code-review-mobile-ad-hoc-blockchains/
The idea to build a platform for serverless interaction between users is what we need. The approach in which the user can take advantage of the technology of blockchain, not really thinking about how it works, is the best.
Let's see what happens.
Project website: https://monet.network/
Join me in the Telegram: https://t.me/crypto_hook
Read my previous article: Freebie Time