The first time I have heard about Deliblato sands was many years ago, during my elementary school days. Then I learned some crazy facts that fueled strong imagination of my young mind: the largest sand area in Europe, the European Sahara, created in the time of the Ice age, the bottom of the former Pannonian sea, Pannonian sea disappeared 600,000 years ago! Wow! What else to conclude but - this place must be so special!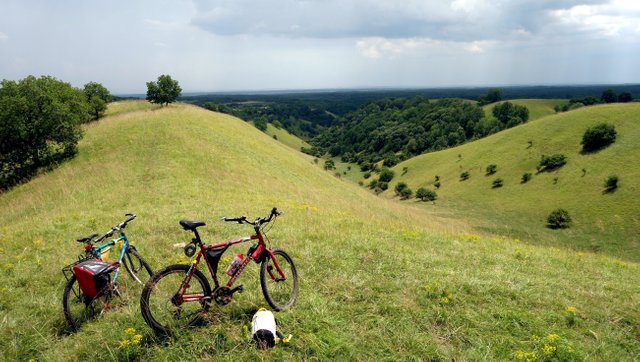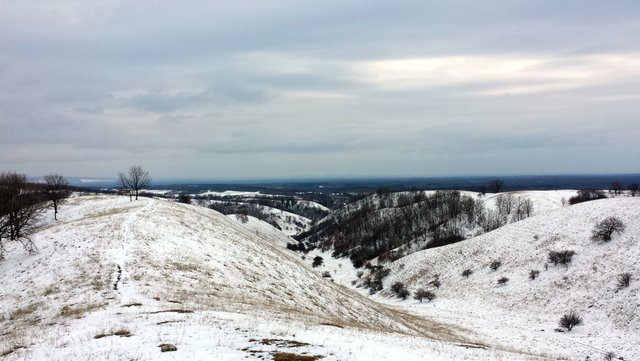 I have always been into all kinds of outdoor sports but all of them included mountains. Deliblato sands being situated in the northern Serbia and northern Serbia being as flat as a pancake (not that I have anything against pancakes) combined with a bubble of high and almost mythological expectations growing ever since my childhood, resulted with a rather disappointing first encounter: it was mere hills and wind. And where is all that sand?!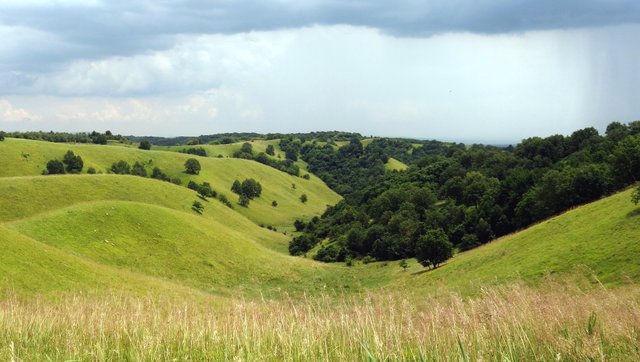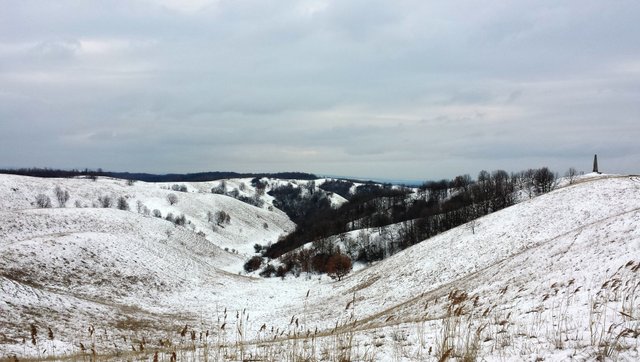 Fortunately, Deliblato sands is nearby Belgrade (about 70km), so soon I came back and this time I fell in love with this charming place. The territory is not as big as Sahara but big enough to have a dozen of villages, mostly on its outskirts, which are like guardians of the spirit of the past time. Swampy meadows and an artificial lake (Kraljevac lake) are also sitting on its outer part, nobleing the rest of sandy surface with no water. Beside that, there are a few sport and educational centers.
My favorite, and also its most isolated part, is called Zagajica hills, the highest point of Deliblato sands (256m). On the top, there is a monument (you can see it in the above photo at the far right side) in the shape of a pyramid.
All these photos are from Zagajica hills, captured during different seasons.

Due to unusual beauty, specific flora and fauna, Deliblato sands is declared as a Special Nature Reserve, 1977.
Strong winds have always ruled this region. Carrying sand, the winds formed and destroyed landscapes. Until one day people said It's enough!. Spreading of free sand mass across arable lands, inhabited places and roads has called into question the survival of the local population. In the beginning of XIX century, the first survey of Deliblato sands was done and also some strategies of taming the sand were determined - cutting trees and grazing was prohibited. Very soon, afforestation has begun.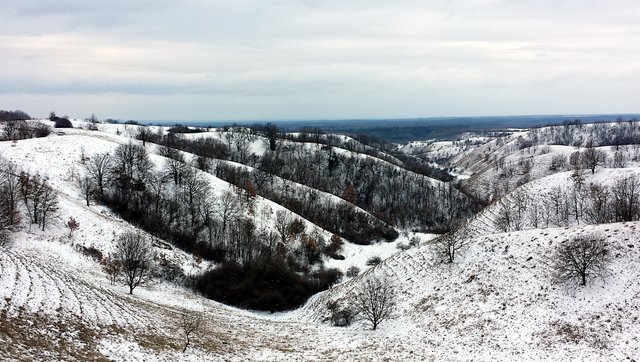 Nowadays, 80% of whole territory is covered by wood, 15% by grassy vegetation and the rest is still a free sand.
Specific conditions created habitats for extremely rare flora and fauna species. Unfortunately, endemic species are disappearing under the expansion of planted forests, mainly acacia, black and white pine. Afforestation has protected this area from wind erosion but, at the same time, disrupted its autochthonous appearance. Every summer forest fires are a big threat but in the long run they are needed to preserve patches of the autochthonous appearance, and, consequently, endemic species.
Deliblato sands is also a homeland of a large number of animal species. Probably any time you go there you will enjoy falcon and eagle's cruising through the sky. And if you get lucky, you will witness their hunting time: catching rodents that live in the open grass fields. If you stay there for a night, for sure you will hear barking of the jackals, though I have never seen any of them. During winter time, it is not uncommon to spot herd of deer. Beautiful scene. I like to believe that once I heard grunt of a wild boar, but not sure. Also, there is a permanent population of pannonian wolves. Luckily (or not), I haven't met them yet. :)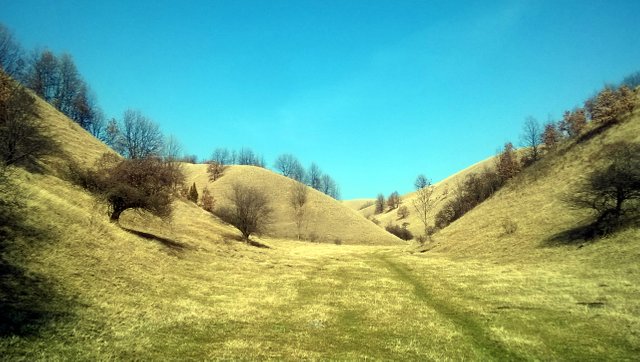 It is possible to reach the Zagajica hills from different sides.
The easiest way is from the south, from the village called Grebenac. Taking this route, with off road vehicle, it is possible to drive to the top. But, please, don't - instead, go for a walk, run or push the pedals of your bicycle and soak up this unique scenery. It is worth every drop of your sweat.
The most hiked road is one from the north, via Izbište village. The length of the track is about 15 km, with no hard climbs and big altitude differences. You need about 5 hours of an easy walk for this route.
Personal recommendation, go there by bicycle. If you don't have one, rent it. The best way is to start your trip in Pančevo and via Dolovo, Mramorak and Kraljevac lake come to the south edge of Deliblato sands. The old asphalt road goes through the sands, northeast, to the village Šušara. Road is almost free of cars and very nice. There is another way to Šušara, significantly more difficult but prettier. It is a sandy way, somewhere with vegetation, somewhere without - which is impossible to ride, even downwards. But here, you stand a chance of hearing or even seeing some wildlife!
Grunt!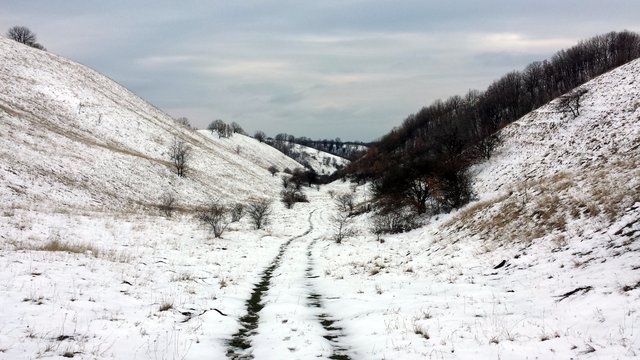 Living in these hasty modern times, Deliblato sands is a true gem and my personal treasure. I go there quite often, especially when there is not enough time to go somewhere more distant. It is an ideal destination if you want to start hiking or cycling with your children. It is also a very good place to go with friends who are out of shape. Or you just want to go for a walk by yourself.
Anyhow, keep in mind that there is no water, bring enough with you. Zagajica hills are mostly bare, so make sure that you take some sun protection with you. Don't be fooled by the wind, probably it will not be too hot but at the end of the day you could end up with a nasty sunburn. If you're not afraid of snowflakes, Deliblato sands is especially delightful with snow, but check the wind forecast.

In the end - gypsy song!
The last interesting fact about Deliblato Sands I will mention here is that one of the most popular Serbian movies from the '80s, Who's singin' over there?, a masterpiece in itself, was filmed there. It's a low budget comedy of absurd with a simple plot, giving us symbolic portray of both: society in the time the plot takes place and also in the time of shooting - and, unfortunately, it is still applicable today.
Not sure how well non-Serbian speakers would understand all the shades, contexts and hidden meanings of the movie, but still recommending it.

If I made just one person intrigued or curious enough to go there or watch the movie - mission complete.
Thank you for reading!