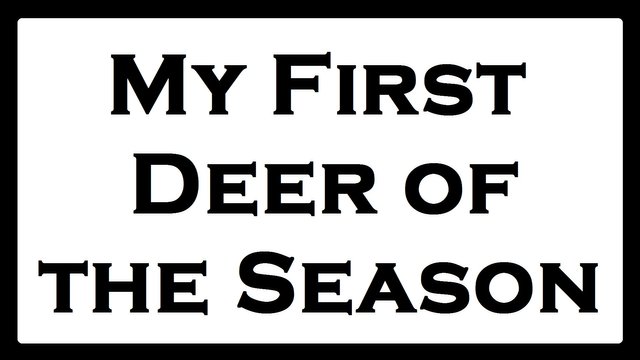 WARNING: This is a post about hunting which includes the shooting of animals. Please only proceed if you are comfortable with such things.
---
For those of you who are newer to steemit, @papa-pepper didn't really grow up as a hunter. In fact, I never even went deer hunting until last year. If you'd like to check out the posts that I made last year to document my first deer hunting adventures, here are the links:
---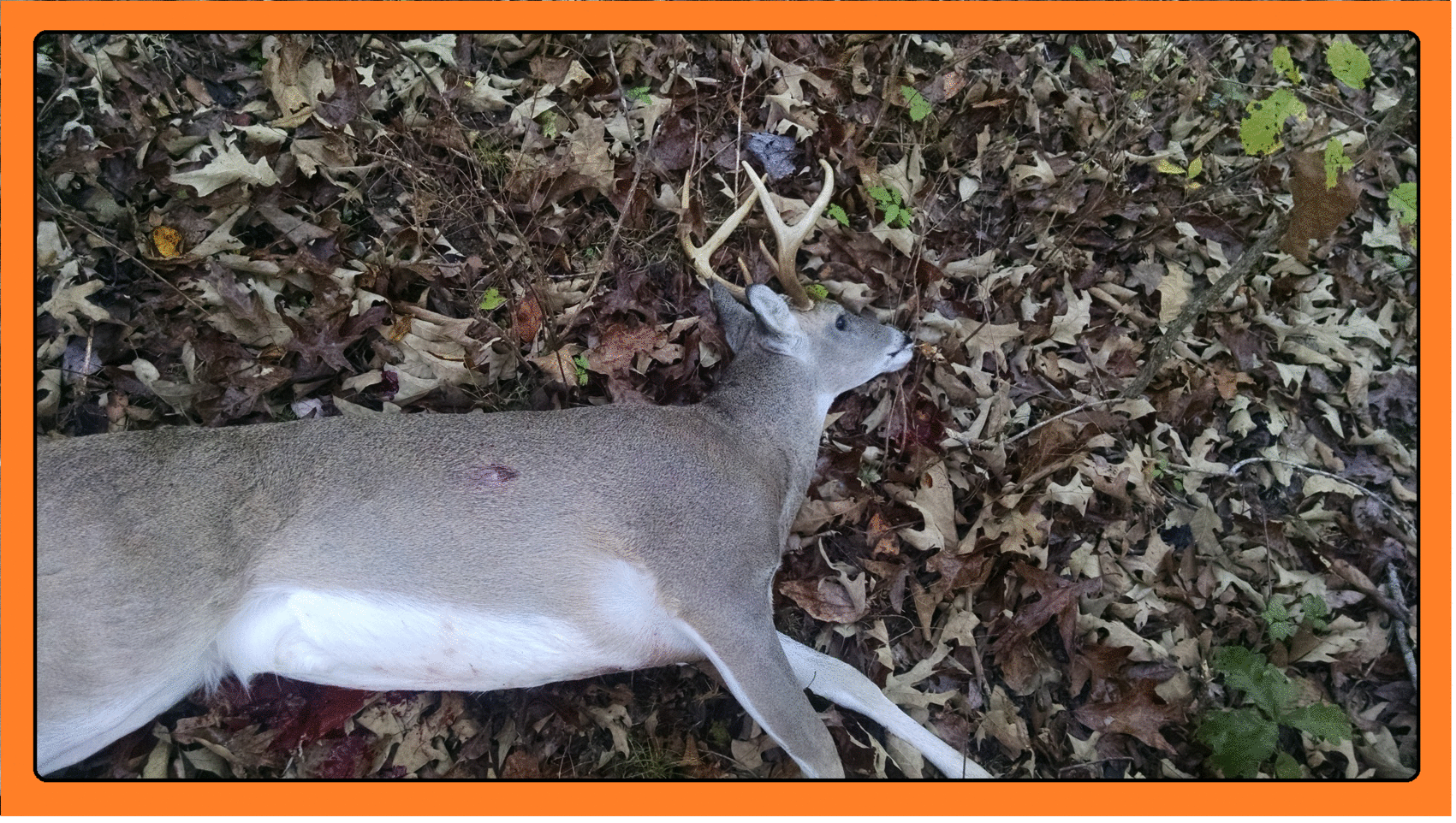 As last hunting season came to a close, my "stats" were that I had fired a total of three shots and killed a total of three deer; two bucks and a doe. For us, deer are a great potential meat source, and I appreciate the connection with my food supply that hunting provides just like I do with gardening, foraging, raising animals, and fishing.

THIS SEASON
So far, I've only been out "hunting" once this year, and that was only for about ten minutes. Truth be told, it is quite a peculiar story, so I thought that I should share it. Trust me, it's not exactly what you'd expect.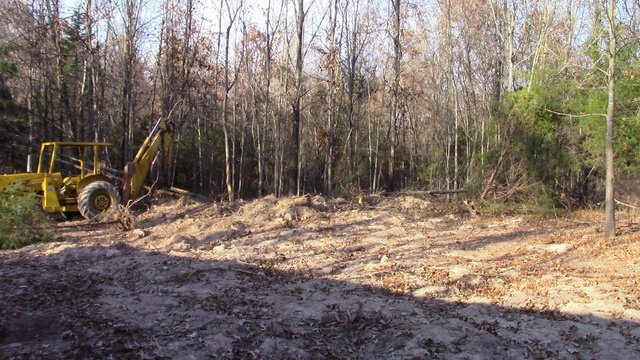 Lately I've been finishing up clearing a bit of woods for some projects related to the upcoming building of my house. While I was chainsawing and using the backhoe attachment on the front end loader to eliminate a few trees, my oldest boy "Monster Truck the Pepper" was enjoying feeding our sheep some snacks and also helping by stacking branches for me.
As our work for the day neared an end, we began our short drive back to where we are currently staying. As we passed the top of our property, I had an idea.
Often, there is a spot where deer like to hide near there, and I figured that I might as well take a peek. A few of my neighbors already harvested four bucks in the immediate area this year, so I thought it would be best if I could at least get some meat this hunting season.
I pulled the truck up next to the top of the woods and got out, instructing my four year old to be quite. I walked a few feet to the edge of the woods, and sure enough, a few deer got up and began to run off. I walked back to the truck, put on my orange hunting gear and grabbed my 30.06 out of its case.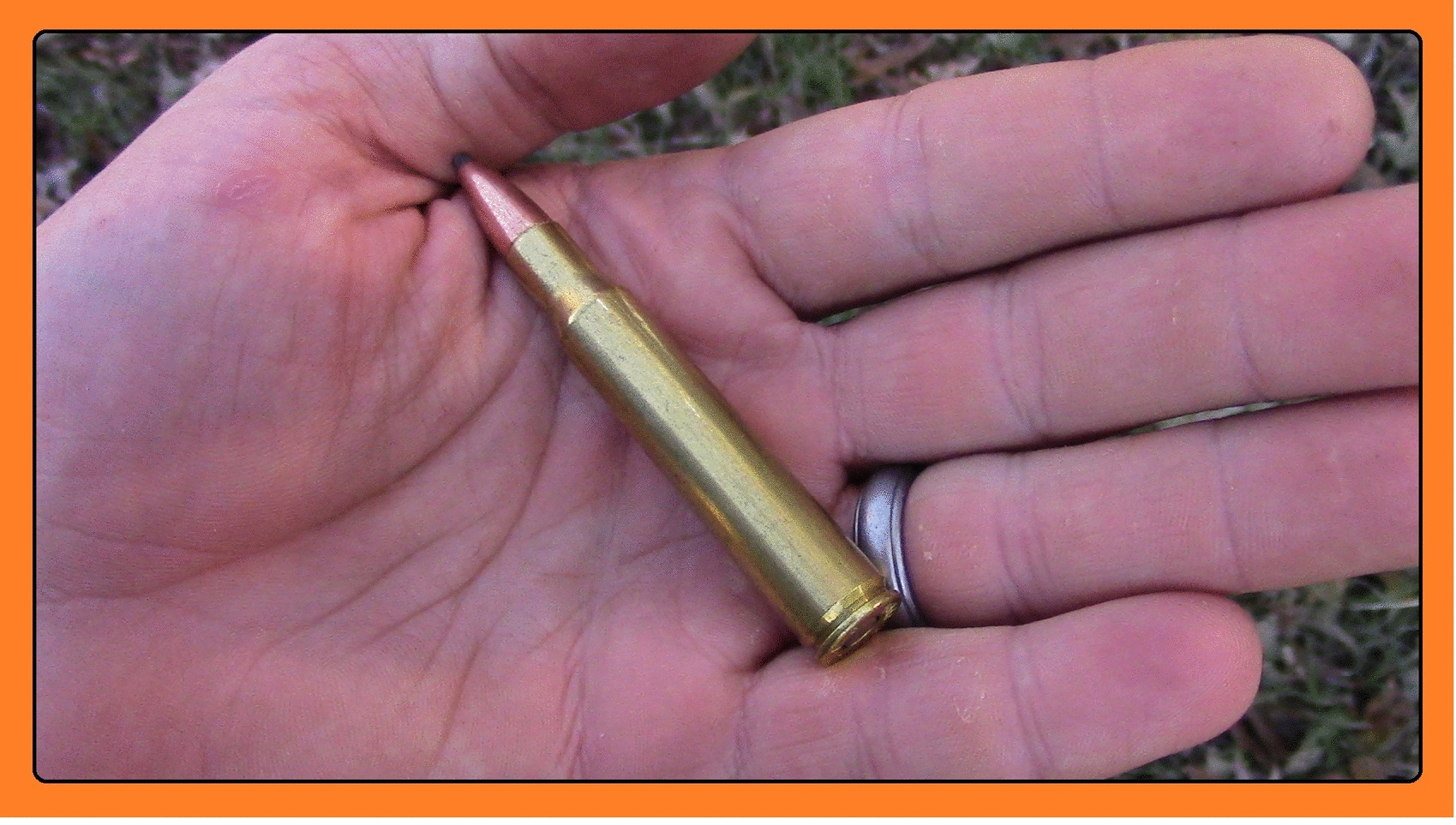 I opened up some of my ammunition and loaded a round into my rifle. This wasn't really a calculated move or a chance for me to try to get a deer with only one shot, it's just that I needed a bullet to fire if I got a shot, so I put one into my firearm.
With my boy waiting quietly, I rustled off into the woods through the new fallen leaves. Most of the deer took off in an unappealing direction, but one had turned the other way. The more I walked, the farther it moved. I knew that a clearing ran perpendicular to the field where I parked, so I exited the woods and entered that clearing.
As I walked down the opening, I could see where the deer was. It looked like it wanted to stay put, because it would lie down whenever I stopped moving. After a moment I would inch closer until it stood up again, and then I would stop until it lied back down.
Soon, I was close enough that I felt confident in taking the shot.
The deer had stood up and was looking straight at me. It was a doe that was at least a few years old, and I clearly remember passing on this deer last year. This time, I wasn't going to pass.
I'm not sure whether I lined up the shot left-handed or right, but either way I raised my rifle and lined up the shot. When the cross hairs reached their mark, I gently squeezed the trigger. The gun blasted and the deer fell over, right where it had been standing.
I walked over, grabbed a leg and began to drag it out of the woods back to the truck, calling to my boy as I came. Since the place where I normally dress my deer is nearby, I tossed it on the hood of my truck and grabbed a leg out the window. My hand was cramping by the time I got where I was going, but I held on and made it.

CLEANING AND TEACHING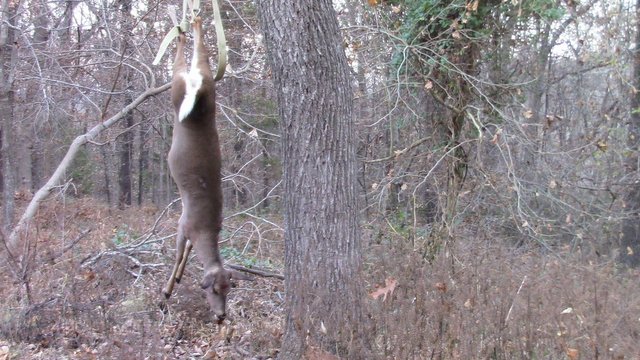 After a bit of heavy lifting, I had the deer hung up and ready to clean. Since no one really knew that I was "going hunting," @mama-pepper and the rest of the @little-peppers were surprised at the news. Soon, I had the "usual crowd" observing my activities.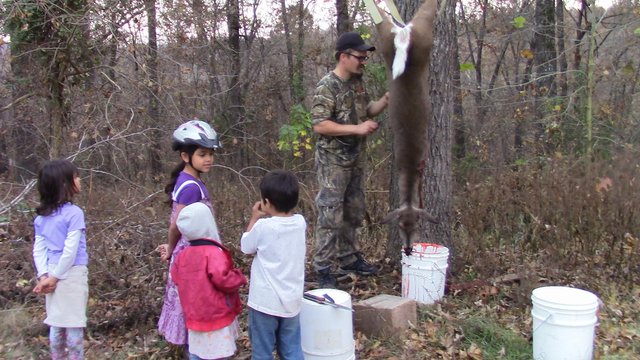 Though not everyone believes in eating meat, for the time being we do. Personally, I'd rather harvest an animal like this and use as much of it as I can rather than buying the questionable, carbon-monoxide laced meat at the grocery store. At least this animal was able to be free and live in the real world eating what it normally would, rather than being grown in some sort of over-packed meat factory eating who knows what.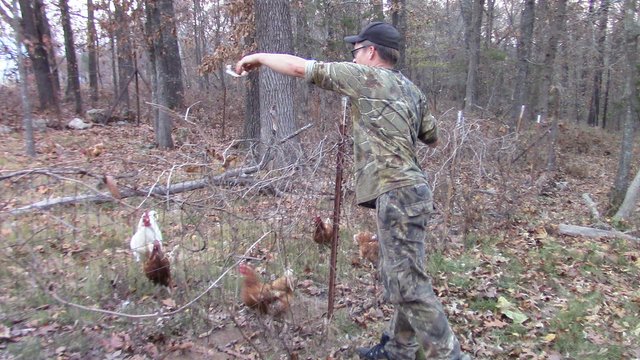 A lot of the scraps sent straight to the chickens, guinea fowl, and Muscovy ducks. The bulk of the remainder went to the pigs. I'm still allowing the meat to cool and hang for a bit before I cut it all the way up, but we have what we will be using and the rest mostly went to the animals.

NOT EXACTLY YOUR TYPICAL HUNT
Growing up, I'd often hear all sorts of great hunting stories. Men would take a week off of work, head out to the cabin with the buddies, and hunt all week, hoping to get some big bucks. I'm not really in it for a trophy, and I don't want to take a week off of my life either. Some may even argue that I didn't really even "go hunting." But, I guess I did go in the woods and shoot a deer, so I'm sure that it qualifies.
It does remind me of one similar hunting experience that I am aware of. Growing up, I had a brother who bow hunted. One day after his wrestling practice at school, he came home to find a deer in our front yard. Quickly, he grabbed his bow and an arrow and went to the front porch. Soon, he too had successfully harvested a deer.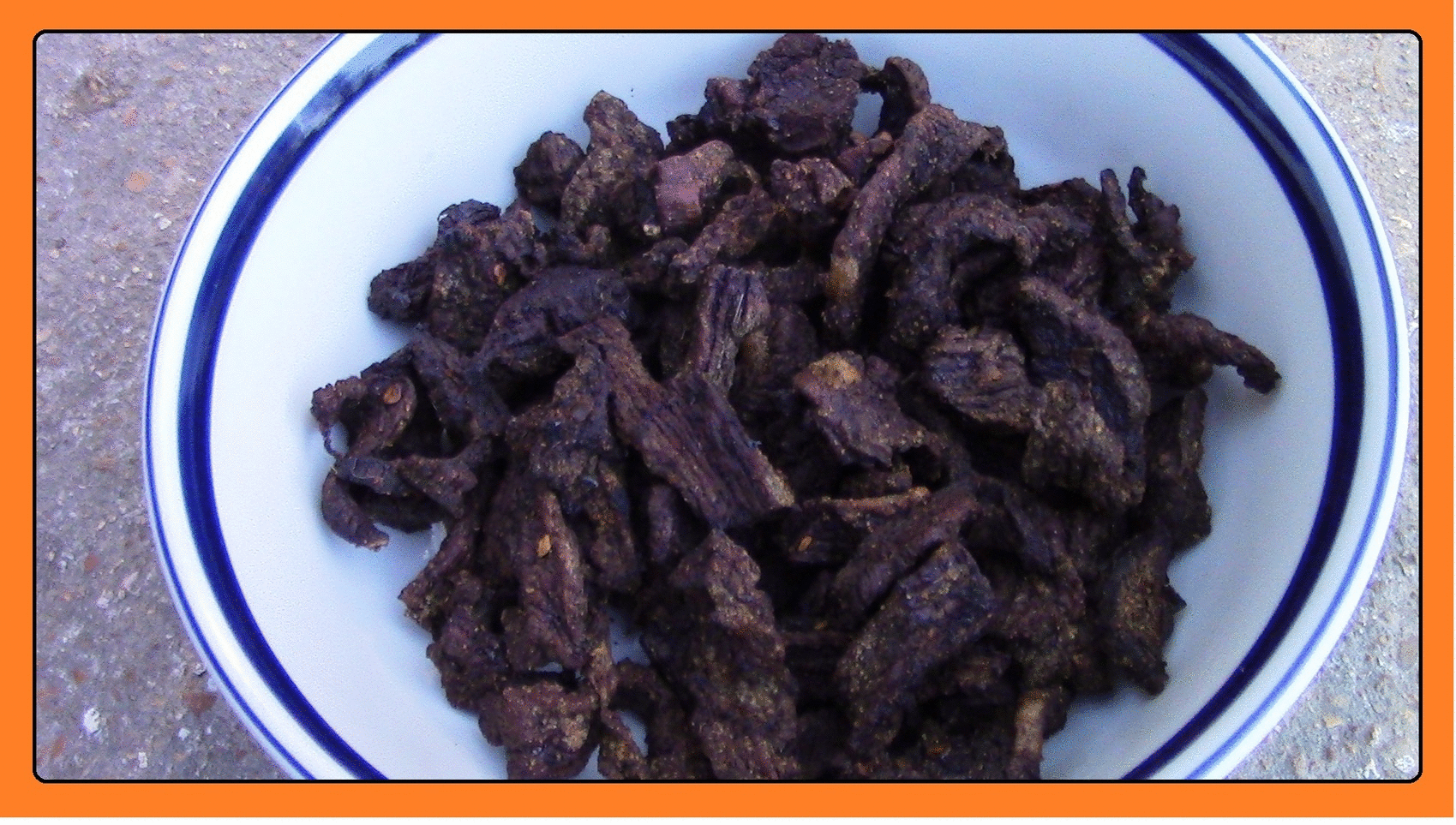 Hopefully soon we will have some venison jerky to enjoy! We will have to see if I get any more this year, but either way, I'll keep you posted.

As always, I'm @papa-pepper and here's the proof: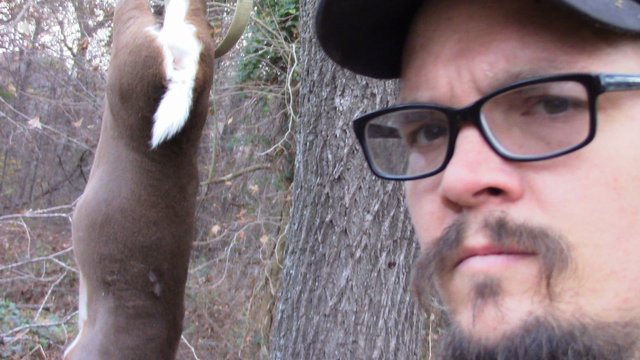 proof-of-my-first-deer-this-season
---
---
Until next time…
Don't waste your time online, invest it with steemit.com

GIF provided by @malos10
---