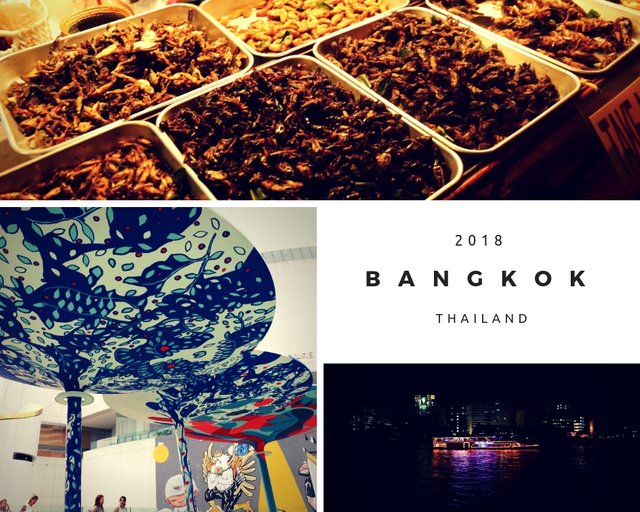 From the Jim Thompson House & Museum, I passed by the Bangkok Art and Culture Center which I now regret not taking a peek inside. Although it was fun strolling along the intersection outside because there were artworks all over.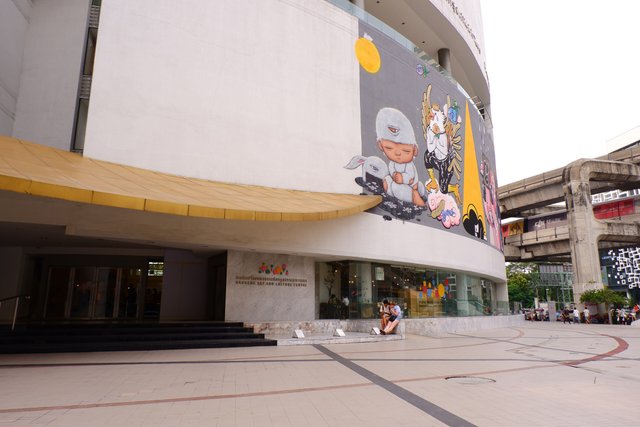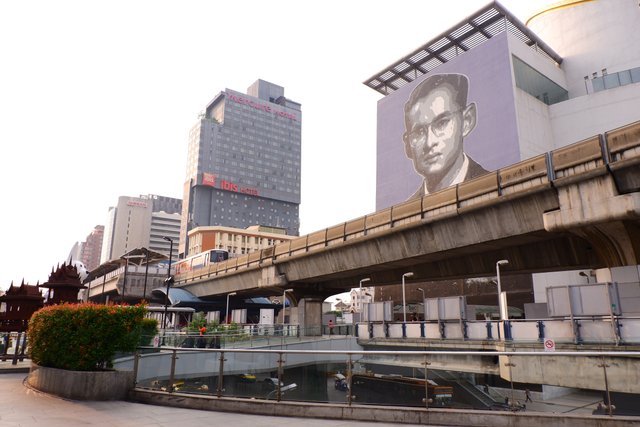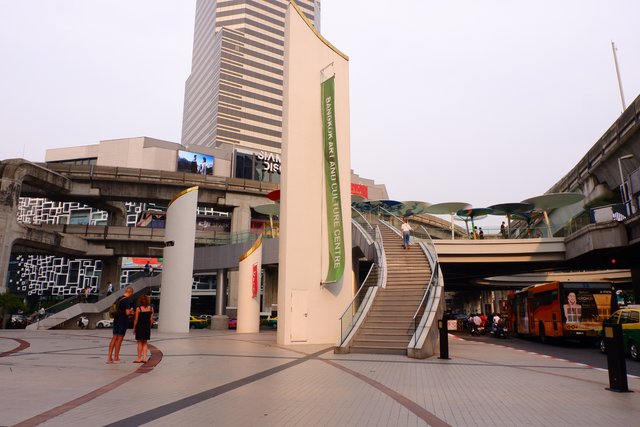 Since they have wide roads, the footbridge at the intersection was quite big and spacious connecting all corners of the streets.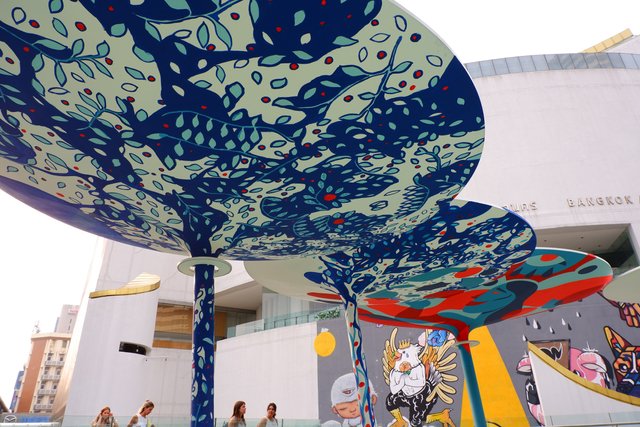 I headed to Thammasat University to meet with my friend, Ace, who was by that time finishing his post-graduate degree. He promised me that we would head over to Khao San Road that night.
I was able to enter the premises freely. I was quite amazed at how big the school was! Students were doing their exercises and someone even brought their pet dog. The school buildings don't even look like a school! I thought they were shopping malls. The sidewalks look like a park. The library was a few floors underground., maximizing their space. The school was located beside the Chao Phraya River. There was a lot of space for you to just sit back and relax while watching over the night boats passing by.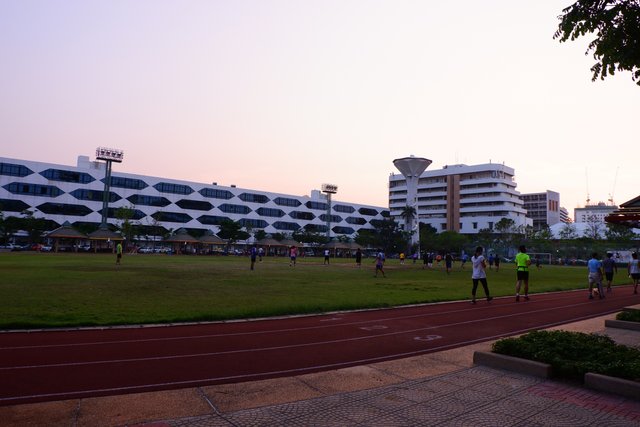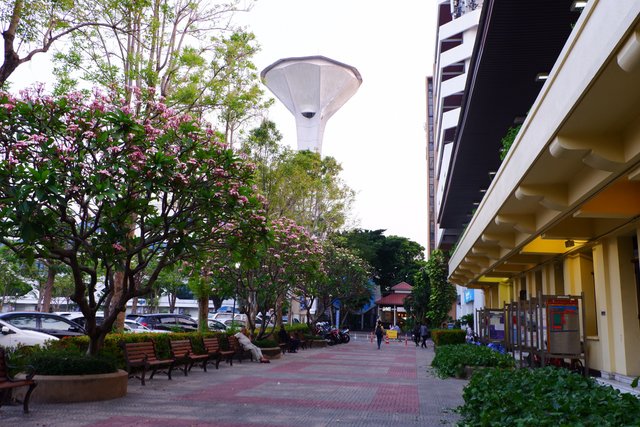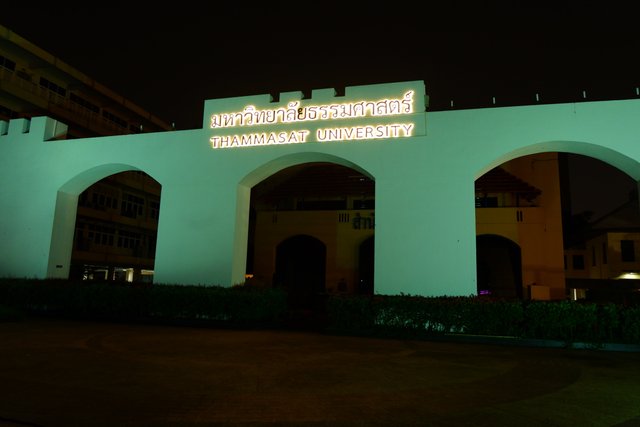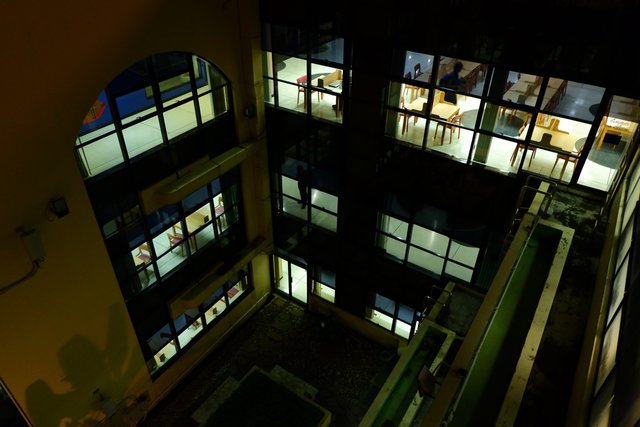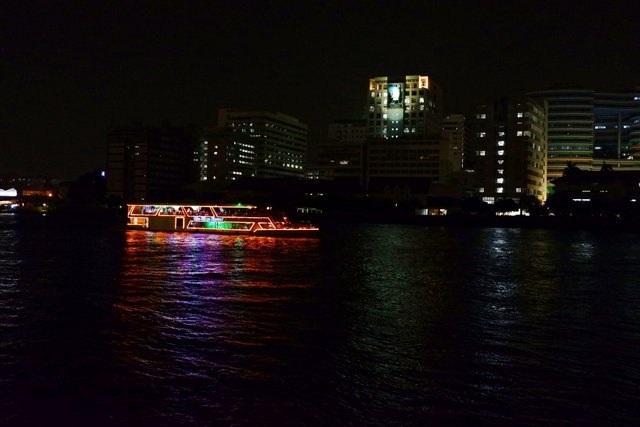 The night was young and I was excited to check out the famous Khao San Road. We went there by foot. The place was just nearby. And even though it was a weekday, the place was already packed with Thais and foreign travellers. Boutiques, restaurants, bars and stalls were lined up along the streets. It was a lot to take in.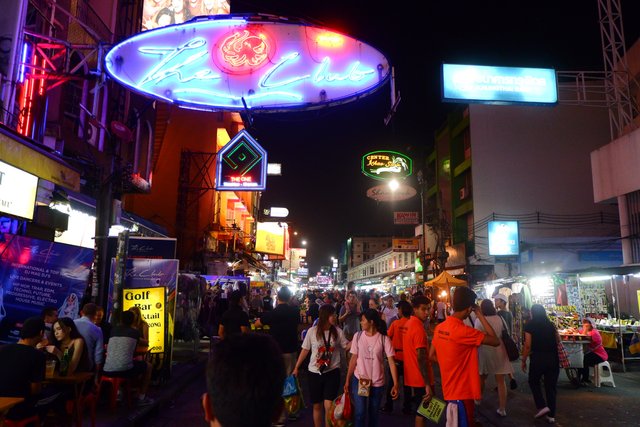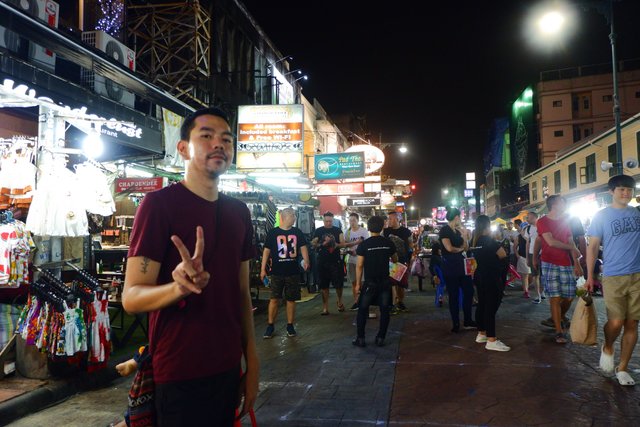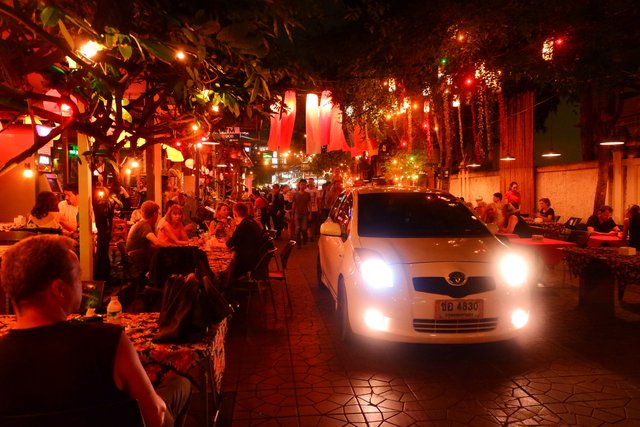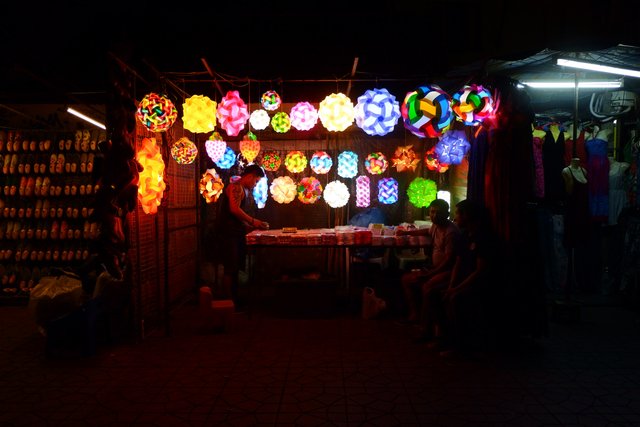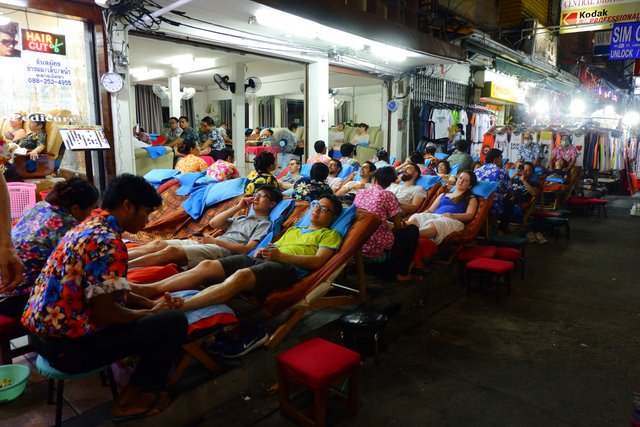 There was even a massage place where you will be already sitting so close to the next person. This place must be so cheap. I was dying to get a massage as well but our bellies need to be fed. Ace brought me to a far-off corner where local dishes were the main thing.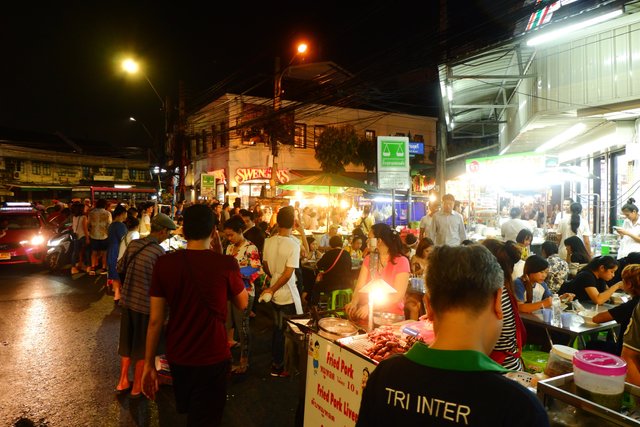 This chicken meal looks simple but it was so good. The sauces made it taste even more delicious. This just only costs a dollar!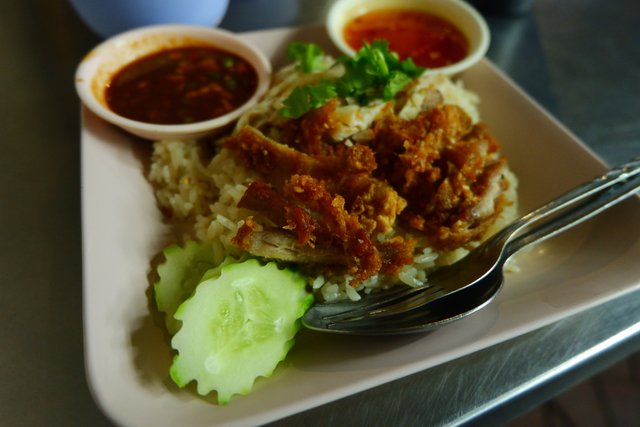 Time for the main act of the day! Eating fried insects here in Bangkok is something most daring travelers do. I classify myself as one so of course, I just did that. Ace was actually supportive although my inner voice was telling me "Are you crazy?!"
Yes, I am! Although looking at the fried bugs made me think otherwise. But I wouldn't miss this chance to even taste one.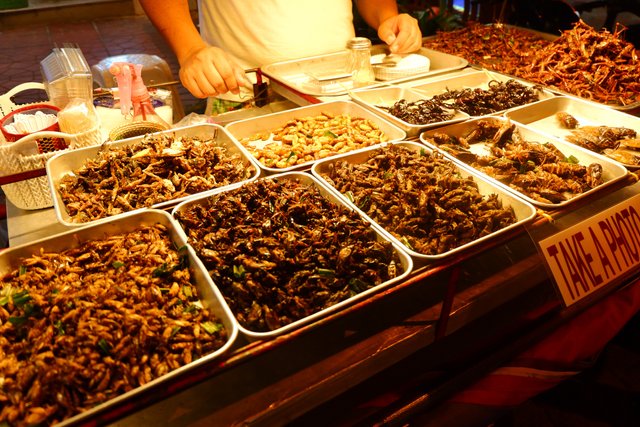 There are a variety of insects being offered by the vendors. From grasshoppers, bamboo worms, silk larvae, crickets, to ant queens, and scorpions. Scorpions being the rarest exotic food among them. So I went straight for that which costs 60 Baht! Also they charge 10 baht if you only want to take some photos.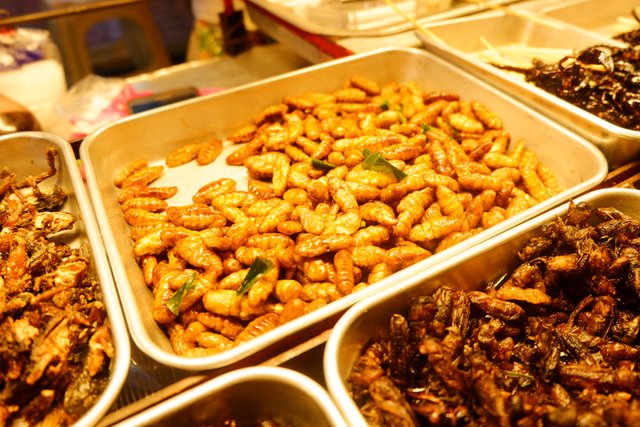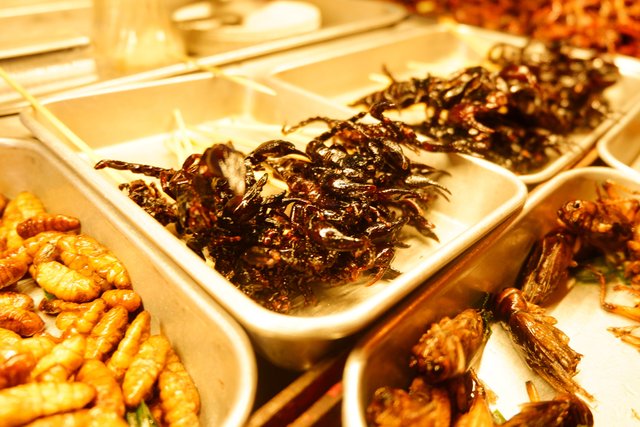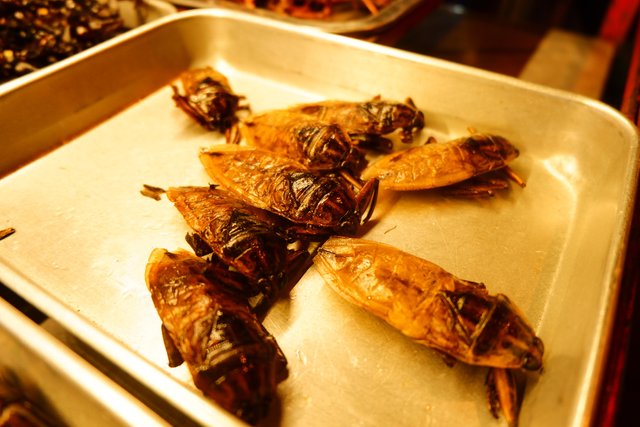 There were a lot of fun and cheap things to do in Khao San Road. I never got to experience the dancing and drinking there but I might make that a reason to visit this place next time. I'll end this blog with a video of me eating the fried scorpion. It actually tastes ok but there is a weird aftertaste that will last for a few minutes.