Adsactly Short Stories - And She Said "No"
And She Said "No"


St. Louis could not dance to save his life but that did not stop him. Every time he had one bottle of Heineken in him and the music was playing, you would find him on the dance floor swinging from side to side in a slightly robotic dance move that no one else could quite duplicate. This is not to say that you could not try or that you could not swing from your left foot to your right foot; you could. But St. Louis had a fracture in his left leg when he was a little boy living with his grandmother in a small village in the South-East part of Nigeria. St. Louis's grandmother Theresa, did not believe in what she called White Man's Medicine so she took St. Louis to Akujuo, the bone healer.
Akujuo was born in an orthopaedic home of sorts. His grandfather was the chief surgeon before his father and now him. So there was not anything anybody could tell him about bones. He made St. Louis and his grandmother welcome and, with the air of someone who had seen it all bone-wise said, "This? This is nothing. When you called on the phone, I thought there would be pieces of your boy's bone at the scene of the accident, but here I see it is all there."
He raised the leg as if he forgot what he had just been told. St. Louis screamed in pain and lunged for the bone man's jugular.
"Oh no, you don't!" screamed his grandmother in terror. "You must not touch the man while he is treating you. If you do, then you must offer sacrifices to appease the gods that heal bones or else be rendered handicapped forever!"
The next three months were hell for St. Louis but he stiffened up his upper lip and took it like a man. Unfortunately, the way he took it could not help the fact that the bones did not join correctly. The result was two legs that were equal in strength but unequal in length. St. Louis had to make the best of what he had been given so he added just a little bit of swag to it giving him an easy gait that was very difficult to copy especially when he danced and this he knew very well. And that is why he could not hold it together when his cousin, Eze who he had not seen for three years walked into his wedding dance doing exactly his slightly robotic dance steps as he shuffled close to him and his bride, Amanda. When St. Louis got over the shock of seeing his cousin, he laughed uncontrollably, digging his middle finger into Eze's chest.

Pixabay CC0
"Eze, you're an idiot. You know that, don't you?"
The hugged each other, smiling.
"What? Did you register the move as a trademark?" Eze asked
Eze walked over to the bewildered Amanda and embraced her. "Congratulations, you look very beautiful and as radiant as the first time ever I saw you!"
"Thank you," she replied, barely audible. Her heart skipped a beat. She had hoped everything would work out as planned in her wedding but seeing Eze there shattered that hope.
Amanda searched both men's faces for signs of what was going on but she found nothing but genuine happiness and excitement. She would never forget the day Eze got down on one knee and asked her to be his wife but she said no.
About three years before, Eze met Amanda at a shopping mall where she worked. He kept looking at her but Amanda refused to make eye contact with him. Exasperated, Eze left the mall but at the exit, he realized that he would regret it if he did not summon the courage to talk to the girl he had been staring at. He returned to her and told her just that.
"You know, I did not want to come here and make a fool of myself," he said. "But I also know that I would regret it if I did not come here and say hello. My name is Eze but my friends call me King."
"Then I must be Queen," she said smiling.
That was not so hard, he thought. Eze had just graduated from the University in that state and he was waiting to be called up for the one-year mandatory national service at that time, so naturally, he was always broke. He could not afford to take her some places she wanted to go but sometimes, his cousin St. Louis would send him money so he could bear the expenses. St. Louis was always busy with his work as a special assistant to the state governor and he was unable to meet Amanda for almost three months.
When St. Louis met Amanda for the very first time, it was love at first sight. Neither St. Louis nor Amanda was willing to admit what they felt at that very moment but Eze could see it all. Amanda and Eze were having lunch at the shopping mall when St. Louis called to inform him that he was in town for a few hours because the governor was spending the day with his family. Eze invited him to join them for lunch so he could meet Amanda. St. Louis walked in with his unique gait. He was dressed in a white shirt, grey flannel slacks and brown loafers. He smiled and shook hands with his cousin.
"Good to see you, man. This is Amanda, my girlfriend," he gestured towards her.
He turned, faced her and took her hands in his. He smiled and looked into her eyes.
"Hi, Amanda. It is lovely to meet you. My name is St. Louis," he said.
"Like the sugar brand?" she teased him.
"Exactly like the sugar brand. My grandmother gave me the name. I guess you could call me Sugar," he teased back.
Eze cleared his throat to remind them that he was still there but the rest of the conversation between the three of them was tilted towards just St. Louis and Amanda. Eze was butting in now and then but he gave up eventually. He eventually realized that he was fighting a lost battle trying to tear those two away from each other. But St. Louis was a perfect gentleman about it. He did not try to follow up on his feelings. He left town after that day and only asked about Amanda each time he spoke with Eze on the phone.
It did not take long for Eze to realize that Amanda was also changed by that single encounter with St. Louis. Even though they had not spoken since that meeting, she still found ways to work him into her conversations with Eze. He did not mention it to her but the signs that she had fallen for his cousin was also affecting his own feelings for her. Finally, a few days before being drafted for the youth service, he decided what he was going to do.
It was a Friday evening. He had just returned from where he went to sell custom-made shirts that some of his clients had ordered. He went to the mall where Amanda worked and they went out to eat. When they returned to her home, he got down on one knee and asked her to marry him. She was not expecting that but then neither was he expecting her to say yes. He was relieved when she said "No". He stood and left. Amanda felt horrible but it was only for a few hours because he called her as soon as he got home and told her that he understood. What he understood though, he did not say.
---
Looking at her in her wedding dress with his cousin, Eze felt a little pain in his heart but the pain quickly went away as soon as his wife walked in a few minutes later and then he felt guilty for even feeling the pain. He went to his wife and led her to the newly married couple.
"This is Amy, my lovely wife. Amy, Amanda," he shouted above the loud music.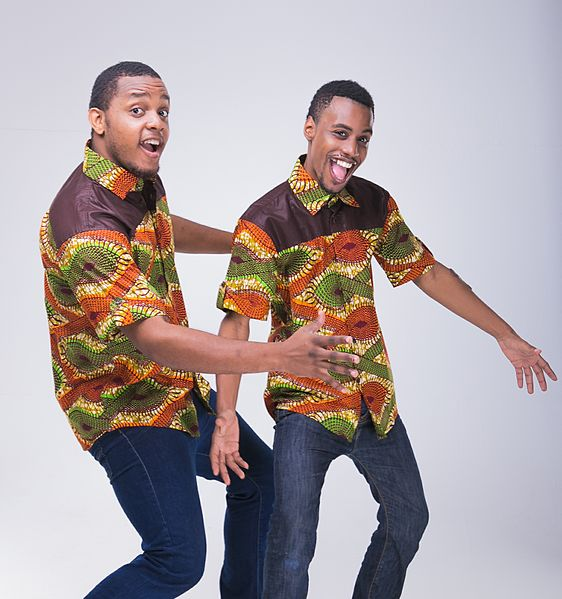 Wikimedia CC0
Amy smiled and looked at Amanda. Having heard everything about her and her husband, she was grateful Amanda said no when Eze proposed because she had been in love with Eze for months before that time and she could not get anywhere with him until Amanda said no. As she thought about it, she realised that "No" can sometimes bring more happiness in a person's life if they take it the right way.
The music changed to R. Kelly's "Fiesta Remix" and the two cousins immediately abandoned their dancing partners to dance together, swinging their heads from left to right in unison just as they did all those years ago.
---
Click on the coin to join our Discord Chat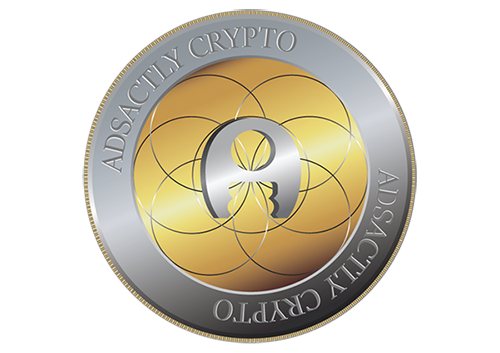 ---
Vote @adsactly-witness for Steem witness!
Witness proposal is here:



Go To Steem Witness Page
In the bottom of the page type: adsactly-witness and press vote.



Use small letters and no "@" sign. Or, click here to vote directly!
Thank you!

---