Adsactly Education - Basics For Understanding Money


When talking with people invested and involved in cryptocurrencies, there is a vast majority who are aware of the mechanics behind money. So I apologize to all those who are not new to this topic. Still it is important to provide information to those who are completely new to this whole "thing".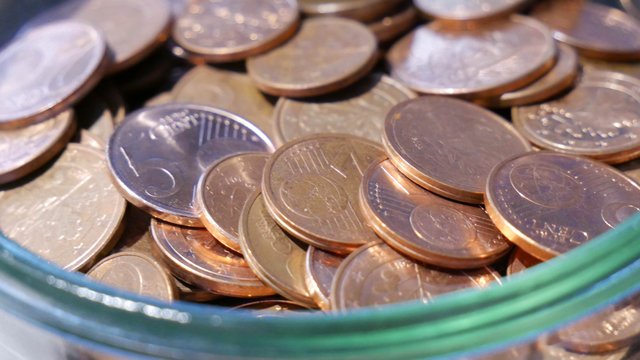 a glass filled with "indians", the red/small european money before it was seen as racist to call them that
A Short History of Ancient Money
The first clear and scientifically proven uses of money were simple swapping of goods. This is called natural or commodity money. Exchanges of salt, tea, furs, conch shells etc. Pretty quickly it was obvious that smaller objects were preferable to big ones because of storage and transport issues. Also there was a huge difference in prices depending on what was available where. So as example salt was worth near nothing, where it was possible to mine it, while where salt was scarce, it was enormously precious. Most people thought only regionally and were not aware of anything that was away more than a day's march.
It almost took 5300 years until pieces and bars of metal became a common storage for value. Around 700 BC in ancient Greece and China was when the first "real" coins emerged. It took another 800 years until it was finally common practice to use coined metal. The oldest known coin economy can be found in Asia. A nation called the Lydians used the "Trite" as a currency around 800 BC, but it is unclear, if the Greeks or Chinese have been inspired by them.
In 100 AD the right for coinage was firmly in the hands of government. Copper and brass coins were produced by the Roman senate, while gold and silver coinage rights where only given to the roman emperor.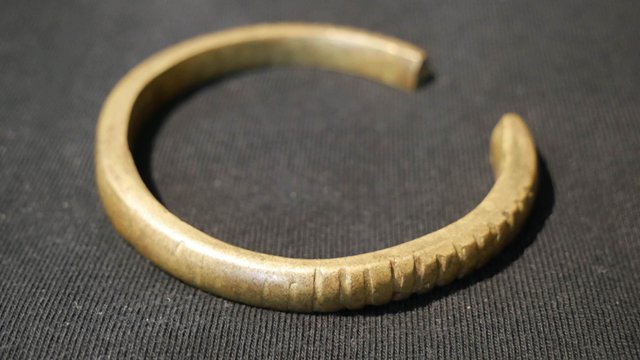 so called "slave money" or "Manilla" probably from Nigeria around 1500. A human was "worth" 15 of these
This went well for another 700 years and ended with the attempt to "globalize" the currency. The "dinar" only lasted about 100 years until it failed. (Compare to the € ). Again depending on the regions the value of "money" was astonishingly different. For the next 100 years until 900 AD everyone with some influence coined their own currency. This can probably be compared to ICOs of the moment.
In the 10th century, the Chinese came up with a disruptive invention. A piece of paper marked with the value of a deposit. Fun fact: Up until then, the Chinese had still used iron, so that their coins were significantly heavier than anywhere else. Here we find the first "banks" as we know them. And we find the first paper money. Any value on paper had to be backed up by a real value somewhere in a storage room, always available for grabs.
It took Europe another 500 years to understand and apply this concept. Another fun fact: The Europeans didn't like the system much, as the value of silver changed a lot, while the value on the paper stayed the same. This retention reached its peak during the French revolution, when people didn't believe in the paper anymore and tried to change everything they owned in "real" money, thus silver or gold coins. The scarcity of silver then made its value rise, such as the imprinted value was a lot less than the actual value. People started to melt down their coins.
In 1867 the international monetary standard is switched from silver to gold, as there is not enough silver anymore to meet the needs of the world population.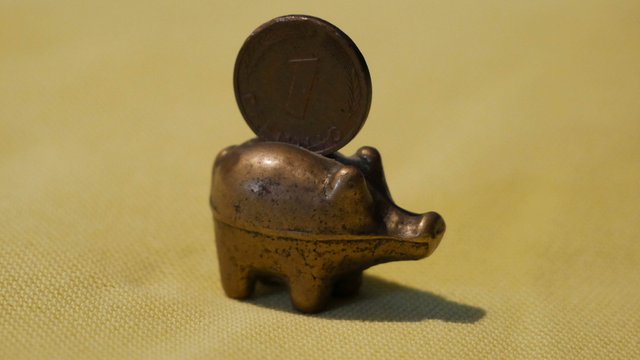 "Glückspfennig" the smallest coin in pre EURO time, said to bring good luck
Short Historical Overview of Actual Money
It was in Germany in the year 1876, when the "Reichsbank" issued the first "real" (in fact "standardized") cashless payment. Even if already in ancient Egypt banks existed that knew how to transfer deposits by simply writing them from one account to another. It is really funny that it needed a so called legal frame and 2500 years until history considered a cashless payment as "real".
The first real credit card was introduced in 1950 by Diners Club, after some hotels had given a type of credit card to well known and rich customers already in 1894.
Fun Fact: the first mention of the term "credit card" is proven to be in the Science Fiction Novel "Looking Backward", written by Edward Bellamy.
Between the beginning of WW1 in 1914 and 1944 the gold standard was disrupted and finally dismissed and replaced by the Bretton-Woods system. This system pegged almost all currencies of the world to the dollar, while linking the dollar to gold (Gold-Standard). During the war in Vietnam, President Nixon cut this link on the 15th August 1971 and Bretton Woods finally failed in 1973. These events are so important and complex that it would need several very long articles to only scratch the surface of the matter. I strongly suggest digging very deeply into this, to really understand what is going on since then.
The next important date to remember when speaking of money is "online banking", which was introduced in 1995.
From then on the development seemed to have happened in a time lapse. In 1996 the cash card went public and in 2002 the EURO was started and in 2008/2009 Bitcoin was made public. Since then, most people will know the history.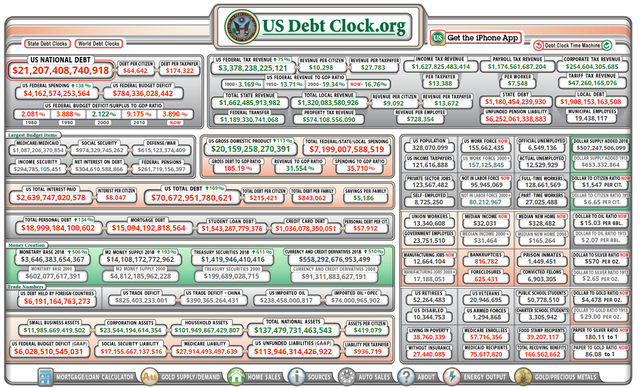 Screenshot from this site
How Money is Made
Today most money in existence (about 90%) is so called "Fiat Money". If you google it, you will find a lot of information about it. In short, fiat money is money without intrinsic value or a guarantee that it can be converted into a valuable commodity. To make it understandable I will tell you a little story:
Bob and John are neighbors. Bob likes gardening and John likes painting wallpapers. John also owns a garden but hates mowing his lawn, while Bob just made some renovations in his house and really needs someone to paint his wallpapers because he needs to take care of his garden. Bob asks John if he could do the job and promises to mow his lawn, when he needs it. John agrees, but asks for a note stating this. Bob writes on a small piece of paper: "This paper is worth two hours of lawn mowing", and signs it with his signature. They just created "money"…
The days go by and John's wife did not know about the agreement. She is a strong lady and so one day she picks up the lawnmower and does all the needed work. In fact, she likes this work so much, that she decides to do it all the time, John doesn't need his lawn-mowing-money anymore. So he decides to give it away to another neighbor, who finally gets to Bob and gives him the piece of paper. Bob has no problem with that and does his obligations. As he has no need for the paper anymore, he destroys it.
With this little story we can see and analyze a lot of problems concerning money.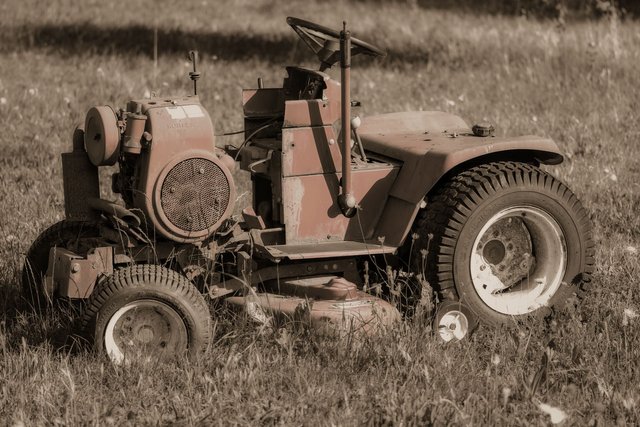 CC0 picture from Pixabay
If Bob decides to keep the paper and comes to an aged John who can barely move anymore… the paper would be almost worthless.
If Bob gave the paper to someone living quite a distance away, the paper would be near worthless.
If John decides to keep the paper, it would be worthless because it is of no use.
If John decides to print and sign so many of these papers that he can't even keep up with the work requested from him, the papers would be worthless. The more he prints, the less value has one of the papers.
Number one illustrates interest rates. In my opinion, there is nothing bad about them. Interest should be seen as benefit for delayed gratification. This is probably the most important concept to teach children. Brush your teeth NOW or you will have problems with your dentist LATER. Don't spend all of your pocket money NOW or you'd have problems paying for your driving license LATER. Only spend what you have NOW, orelse you will be in debt LATER. Government and regulations do exactly the opposite with negative interest rates. The FED and the IMF "teach" us to spend everything we have and more, because it will be worth much less in future.
Number two is a problem solved by the internet, the speed of transfers and travelling especially by cryptocurrencies as EOS, Bitshares and STEEM. This problem was the main reason for the failure of historical attempts. We now have a worldwide working, while diversified (and decentralized), system ready to launch (or already running if scalability can be guaranteed).
Number three should not be a problem anymore since we have moved away from commodity money. Still the fiat banks do exactly this. They print papers, they give it away, and when it comes back, it is not destroyed, but kept in the system. This way there is a constant devaluation of the currency having the same effect as problem 4.
Number four is in my honest opinion the main problem we face today. You can see the results of the four problems combined in this video. (And I strongly recommend watching it)

And these are only the liabilities of the US, increasing by more than 5 000 $ per second.
Solution
I really have no real clue. I hope that the possibilities of cryptocurrencies, free markets, insane speed of accessing knowledge and decentralization will help a lot.
The only thing that I am sure about is that we can't go on like we do at the moment. History has shown that the government being involved in everything finally corrupted good ideas provided by the market. Perhaps open societies as such as @adsactly , working together worldwide without boundaries and restrictions, working on projects, sharing knowledge and abilities based on trust and cryptocurrencies can be a real solution.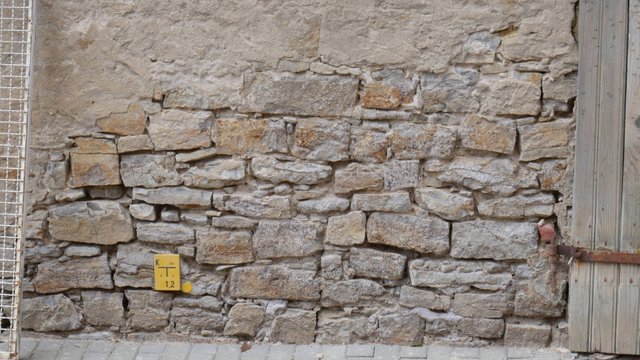 Ruined wall of an old house. Only with effort and dedication it can be saved...
TL & DR
Money's a matter of functions four,
A Medium, a Measure, a Standard, a Store.
This is a quite well known couplet, you'll find in many macroeconomic books all over the world. I don't read anything in these two true lines about involvement of government…
THX for reading
all pics without source are made by myself with Lumix G70/12-60mm
Click on the coin to join our Discord Chat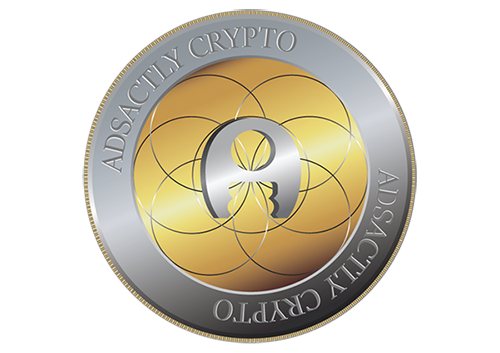 ---
Vote @adsactly-witness for Steem witness!
Witness proposal is here:



Go To Steem Witness Page
In the bottom of the page type: adsactly-witness and press vote.



Use small letters and no "@" sign. Or, click here to vote directly!
Thank you!

---