Mental problems in internet addiction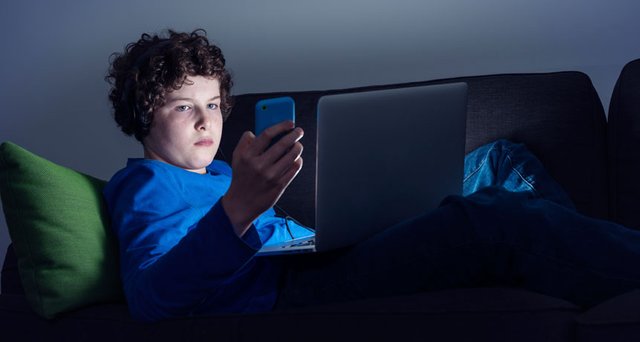 Source
Due to the overuse of Internet usage, mental problems of low age children are being created. They play online games, or spend time all day chatting on the social networking website. They are forgetting that they have a beautiful world out of online. Many of them do not mix fairies with the family. Always love to spend time alone in the dark room online. Most of the time parents are busy with their daily activities and can not give time to the child. Sometimes parents can not catch the child's mental problem. From the very beginning, if parents can keep an eye on the children, the risk of developing this mental problem is less. Not only this, children must be told to know about the reality. Outside of the game or other activities, parents can face it in real world.
Experts from India's HD Psychiatric and Chief National Drug Dependence Treatment Center (NDDTC) say that adolescents and adolescents are getting addicted to mobile phones and computers. From that they are facing mental problems. NDDTC researcher Anju Dhawan said that if the device was forced to take away the device from the child, then he started to show the mood or became angry. Often, children start using bad things.
Expert composition Vargov said that due to spending extra time in the virtual world teenagers are forced to stay away from the real. They develop a mythical world and adapt themselves to it. 14 to 25 year olds and young people are more at risk of mental problem. Many people do not want to believe that it is a mental problem.
Thank you so much to visit my blog. Stay with me & Please upvote, comment and resteem my post.